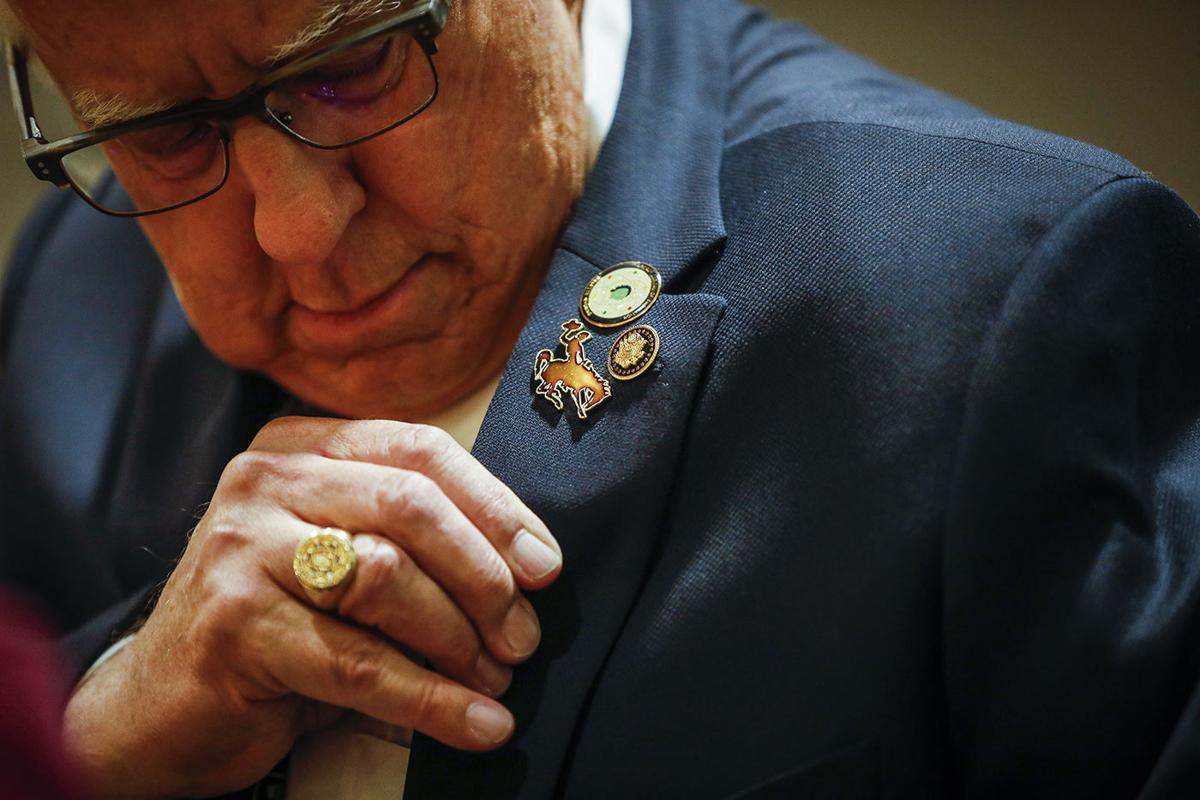 Former Sen. Mike Enzi remained hospitalized Monday in Colorado after suffering serious injuries in a bike crash last week.
The longtime Wyoming politician was flown for treatment Friday following the crash, according to a tweet from his son, Brad Enzi.
"One of the best basketball fans in the country needs giant prayers tonight after a bike wreck and life flight last night. Also happens to be my GOAT [greatest of all time] Dad," the tweet began.
Enzi was biking near his home in Gillette shortly before 8:30 p.m. Friday, when the incident occurred. There was no one else involved in the crash, according to Max D'onofrio, a spokesperson for the family.
Enzi suffered a broken neck and broken ribs, the newspaper reported. He was first taken to the nearby hospital, where he was stabilized and later flown to Colorado.
The hospital did not provide the Star-Tribune any further details on his condition. D'Onofrio said the extent of Enzi's injuries were not known as of Monday morning.
Enzi first served as mayor of Gillette from 1975 to 1982. He then went on to serve in the Wyoming House of Representatives and later the Wyoming Senate, until he was elected to the U.S. Senate in 1997, where he represented Wyoming until 2021.
Lummis, among other prominent politicians, posted in support of Enzi and his family Monday.
"This weekend, we received news that our friend and former colleague Sen. Mike Enzi was involved in a serious accident while riding his bike," Sen. Mitch McConnell tweeted. "I know members on both sides are very much thinking of Mike at this time. We are praying for his health and for the entire Enzi family."
Before entering politics, Enzi was a small business owner and accountant.
Brad Enzi did not respond to a request for comment.
Follow state politics reporter Victoria Eavis on Twitter @Victoria_Eavis