WASHINGTON — He called her a warmonger. She called him a terrorist-supporting loser. And on it went Thursday between Kentucky Sen. Rand Paul a…
JACKSON — Wyoming and two neighboring states lost decision-making authority over grizzly bears with a federal judge's ruling more than 10 mont…
The last of six federal lawsuits filed by Wyoming cities, counties and the Northern Arapaho Tribe against major opioid makers and distributors…
The parents of a Guernsey kindergartner say their daughter was sexually assaulted by a classmate in February and that school district official…
A sweeping decision by a federal judge in Texas has pushed the Affordable Care Act to the edge of annihilation, leaving states and the broader…
SALT LAKE CITY — The fierce battle for a U.S. House in Utah where Democrat Ben McAdams narrowly unseated Republican Mia Love was one of the mo…
Lawmakers moved forward Tuesday on a push to build a skilled nursing home for Wyoming veterans, but where exactly that facility would be built…
U.S. Sen. John Barrasso said Thursday evening that he continues to support Supreme Court nominee Brett Kavanaugh, who testified that he did no…
BILLINGS, Mont. — President Donald Trump is taking the Washington debate over his Supreme Court nominee to the homes of two red-state Senate D…
A federal law that has sent millions of dollars to Wyoming schools and billions to the nation's school districts took a bipartisan step toward…
Hours before President Donald Trump reversed his administration's increasingly unpopular policy of separating child immigrants at the southern…
There will be a battle between two Laramie Democrats to determine who will run for Rep. Liz Cheney's U.S. House seat in November.
Wyoming's Congressional delegation supports President Donald Trump's decision Tuesday to withdraw the United States from the nuclear accord wi…
Carbon County filed a federal lawsuit Tuesday against more than 15 opioid manufacturers and distributors — including giants Purdue Pharma and …
Rev. Rodger McDaniel looks up from his pulpit every Sunday morning and knows that a number of his congregants are undocumented immigrants.
Members of Wyoming's Congressional delegation aren't saying how Congress should address the legal status of immigrants who arrived in the Unit…
Congress sped toward reopening the government late Monday as Democrats reluctantly voted to temporarily pay for resumed operations, relenting …
Six former nuclear launch control officers who served at F.E. Warren Air Force Base in Cheyenne have called on Congress to reign in President …
Wyoming Congressman Liz Cheney wants the FBI investigated over an alleged bias against President Donald Trump during the 2016 presidential election.
CHEYENNE — Wyoming's lone U.S. Rep. Liz Cheney said she is proud of her the first year in Congress.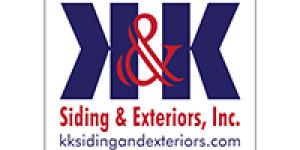 K & K Siding and Exterior Inc.
The most sweeping rewrite of the nation's tax laws in more than three decades is expected to provide modest, temporary benefits to most Cowboy…
Wyoming's all-Republican Congressional delegation have been strong supporters of the GOP tax plan in Congress. Here is a timeline of how the l…
WASHINGTON — It's a once-in-a-generation opportunity to fix a tax code that stifles business investment, keeps trillions in corporate profits …
Republicans rallied to GOP Sen. Bob Corker's defense early this week, rejecting a report that the Tennessee lawmaker stealthily tucked a provi…
As Sen. Mike Enzi and other national lawmakers negotiate a final tax bill, Wyoming education and health officials warn that some possible prov…
A provision in one version of the federal Republican tax plan could imperil a major affordable housing program in the Cowboy State.
As Republican leaders come to grips with the possibility that Roy Moore will win an Alabama senate seat next Tuesday despite repeated allegati…