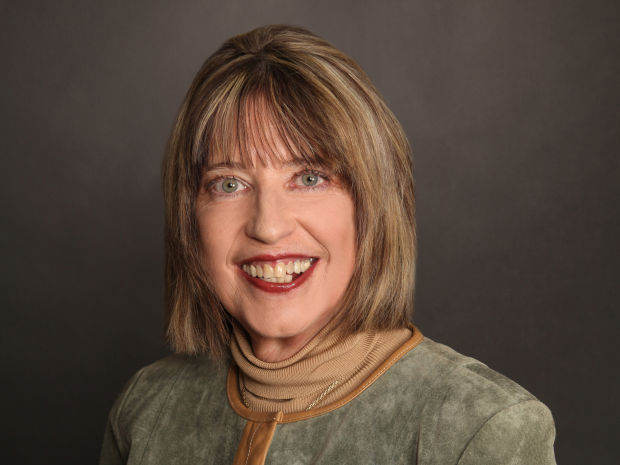 Policies of concern to women may not be heard much in the state Legislature because fewer women will serve as lawmakers next year.
Tuesday's elections resulted in a net loss of one woman each in the House and the Senate, a decrease of representation in Wyoming, which already has the fourth-lowest representation of female state lawmakers in the United States.
Eleven of the 60 seats in the House, or 18.3 percent, will be occupied by women. Only one of the 30 seats in the Senate, 3.3 percent of the total, will be held by a woman.
That doesn't reflect the percentage of registered female voters in Wyoming, 52.6 percent, according to U.S. Census Bureau data from November 2012.
"There's a lot of evidence that women bring different perspectives into policymaking," she said. "Women and men state legislators see that women bring new issues and perspectives into the process, and so the issues often change when you have more women serving. I would say that there are representational consequences for what issues are heard in the Legislature."
Women's life experiences make health care, child care and pay top on their agendas, said Turley. A woman's experience managing a household may make her approach to strengthening the economy or improving infrastructure different, she said.
The gender wage gap in Wyoming, one of the nation's largest, is sometimes dismissed by men, Craft said. They say their companies would love to pay high wages to women to operate heavy equipment in the oil field, for instance, but women never apply.
Craft said female lawmakers can remind their colleagues that it can be harder for women to obtain training for those jobs.
"Women are better able to bring these issues forward," she said. "It's that sort of thing that if it doesn't impact you directly, you don't notice it. It isn't that you don't care; you don't notice it."
A recent Rutgers study, based on numbers before Tuesday's election, found that Wyoming ranked 46th of the 50 states for women's state legislative representation.
The number of women in the Legislature has fallen in recent years.
Women made up 23 percent of the Legislature when the Wyoming Women's Legislative Caucus formed in 2006, Turley said. Now they make up 13.3 percent.
Turley believes several factors are at play in the decrease. Races have become more personal and meaner. It's been more difficult for Democrats to get elected, and many women are Democrats.
The time lawmakers must spend is increasing, and the salary isn't huge. Lawmakers do not qualify for state health insurance, Turley said.
"You find a smaller and smaller pool of people who can afford, quite frankly, to do that," she said.
Turley noted that the state is vast, making it hard for some women to live in Cheyenne for part of the year if they have family responsibilities. In many families, the responsibility of raising children and taking care of elderly parents falls on women, she said.
Sanbonmatsu blames both political parties for poor candidate recruitment among women. Studies by Rutgers show that women arrive in state legislatures by being recruited, whereas men arrive after having a long-standing interest in serving, she said.
In the Senate, Sen. Leslie Nutting, R-Cheyenne, opted not to seek re-election, leaving Craft the only female senator.
For Dayton, a combination of recruitment and long-standing interest prompted her to run, she said.
Dayton was asked at least three times to run -- by Craft, former Rep. Saundra Meyer and the leaders in the Sweetwater Democratic Party.
She participated in Leap into Leadership, a program by the Women's Caucus, and served as Craft's aide in Cheyenne for four years, she said.
Dayton ran for the office twice. She lost in 2012 to Watt.
"I would like to see our younger women get involved," she said. "I realize it's very hard with them, having young families and (being) in the beginning place in their careers, but we need that younger voice. We just need them there to keep our citizens Legislature our forefathers envisioned."
Women in public office inspire others to run. Steinmetz had advice for young women: "Never be afraid to try," she said. "Work smart and hard. Never let anyone else define who you are."