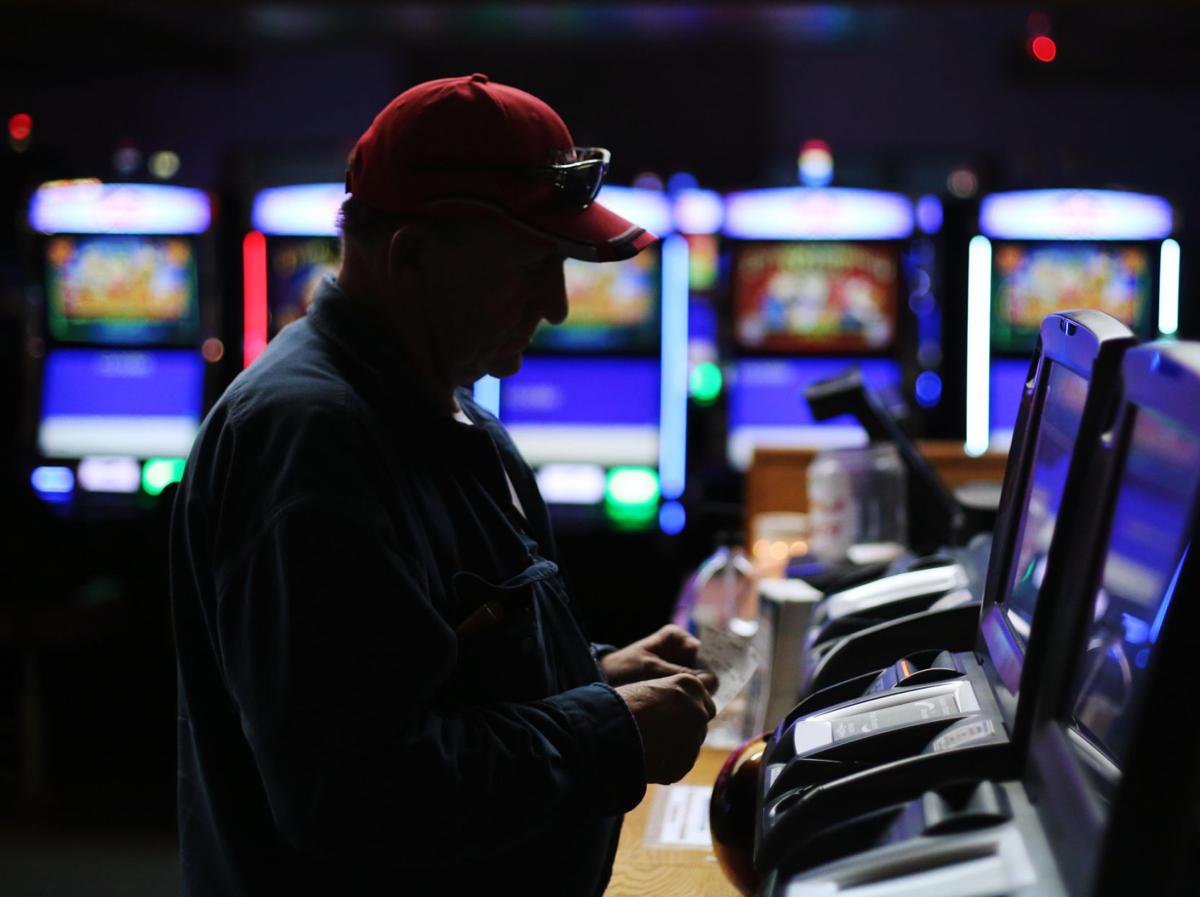 A law firm representing Wyoming Skills, LLC — a group of vendors who own and operate gaming equipment — plans to meet with newly appointed Attorney General Bridget Hill to discuss the legality of electronic skill games.
"We're hoping to talk to the attorney general and see where we stand," said Gay Woodhouse, an attorney with Woodhouse, Roden and Nethercott.
Hill's predecessor, Peter Michael, released a public statement in December that deemed electronic skill games illegal.
"At the request of law enforcement officials, I was asked to evaluate whether the electronic games manufactured by Banilla Games are illegal under Wyoming law," he wrote. "… These machines are illegal gambling devices under Wyoming law. Those who play them are engaged in gambling, which is a crime in Wyoming, and those who provide the games are engaged in professional gambling, which is also a crime in Wyoming."
Shortly after Michael issued his evaluation, Woodhouse, Roden and Nethercott released a statement that said the firm was taking legal action on behalf of Wyoming Skills.
"We must inform you that we respectfully disagree with Mr. Michael's analysis and opinion for several reasons, and will immediately file an action in Court to obtain a final determination regarding this matter," it states.
On Monday, Woodhouse said the court hearing, initially slated for this month, had been rescheduled for April 24 to give the law firm time to contact the new attorney general.
According to Woodhouse, who previously served as attorney general, Michael's evaluation should not have the force and effect of law.
"The attorney general's opinion is simply that," she said. "It doesn't have any real authority."
In the meantime, some Casper business owners aren't taking any chances.
The two gaming devices housed at The Office, a bar and grill located on South Ash Street, were shut off in December, according to the establishment's owner Jim Kanelos.
The bar owner said he hoped state lawmakers would pass House Bill 284, which provided for the regulation of video skill games by the lottery corporation. But that bill ultimately failed during the last legislative session, which wrapped up in February.
"A lot of people are disappointed that it didn't pass," Kanelos said. "I hope to see that they introduce the legislation again and I hope that it is successful next time."
Rep. Tom Walters, who drafted the bill, said he started working on the measure prior to the attorney general's statement in December.
"The purpose was to regulate them and make sure that they were fair and accurate," he said, explaining that he wanted to protect the consumer and ensure that a percent of the earnings were being distributed to counties, cities or towns.
Although Michael's evaluation re-enforced his belief that regulation was needed, Walters said he doesn't think there's any point in trying to ban the devices all together.
"Someone will always find a way to push those limits," he said.
But Rep. Bunky Loucks, who voted down the bill, said he received many calls and emails asking him to oppose it. Between horse racing and lottery tickets, some believe there's already enough gambling options in Wyoming, he said.
Loucks added that he was personally opposed to placing the games under the oversight of the lottery corporation.
"If we're going to go in that direction (of allowing more gambling) then there needs to be a state gaming commission," he explained.
Under Wyoming law, gambling is a misdemeanor punishable by no more than six months imprisonment, a fine of no more than $750, or both. Professional gambling is a felony punishable by imprisonment of no more than three years, a fine of no more than $3,000, or both.
Neither the state law nor the attorney general's recent evaluation have any effect on tribal gaming operations conducted on the Wind River Indian Reservation by the Eastern Shoshone and the Northern Arapaho tribes.
Additionally, neither apply to "historic horse racing" terminals at certain pari-mutuel off-track betting locations in Wyoming. These terminals are permitted under separate Wyoming statutes.
Follow city reporter Katie King on twitter @KatieKingCST
Get Government & Politics updates in your inbox!
Stay up-to-date on the latest in local and national government and political topics with our newsletter.