Campaign promises only mean so much.
While governors set the tone and the general direction of a state's destiny, it is the legislature they work with -- independent and made of dozens of independent minds -- that controls the flow of the conversation.
After a grueling summer and a hustled winter, Gov.-elect Mark Gordon will step to the rostrum this January to be sworn in as Wyoming's 33rd governor, taking the reins of a state facing difficult questions about its future.
On the campaign trail, Gordon was questioned about education funding and health care, economic diversification and bolstering the state's often uncertain revenues, improving government transparency and his hopes for criminal justice reform. However, Gordon's ambitions -- like those held by his predecessor, Matt Mead, in his pursuit of Medicaid expansion -- will depend somewhat on the whims of a young Wyoming Legislature with varied ideas on solving the state's most pressing issues.
Wyoming has some of the highest health care premiums in the nation, and its education system, while bailed out by a friendly market for oil and gas this year, still faces plenty of questions about its future. Wyoming, reluctant to take on new taxes, is considering biting the bullet on unpopular options to raise revenue with a governor who, on the campaign trail, pledged not to support new taxes. On criminal justice reform, the governor faces an overflowing prison system and a slate of bills to address the problem two years after the Legislature quashed the most significant hope for reform.
While every administration faces challenges in carrying out their agendas, five significant questions remain as bills begin to move out of legislative committees and onto the general session.
What is the right balance for education funding?
Of the state budget crises that surfaced in the wake of the recent bust, perhaps the most significant was that facing K-12 education. In November 2016, a state report estimated the deficit would hit $1.8 billion by June 2022. 
Two years and two legislative sessions later, lawmakers have instituted tens of millions of cuts, have capped special education and transportation spending, and last year conducted a complete review of the state's education system. Meanwhile, the economy -- and school enrollment, a key driver of funding -- is beginning to bounce back.
Gordon will still inherit a deficit, but one that has been significantly trimmed: In March -- before more legislation was passed -- officials estimated the shortfall was $240 million annually for operations. Eight months later, it's even smaller.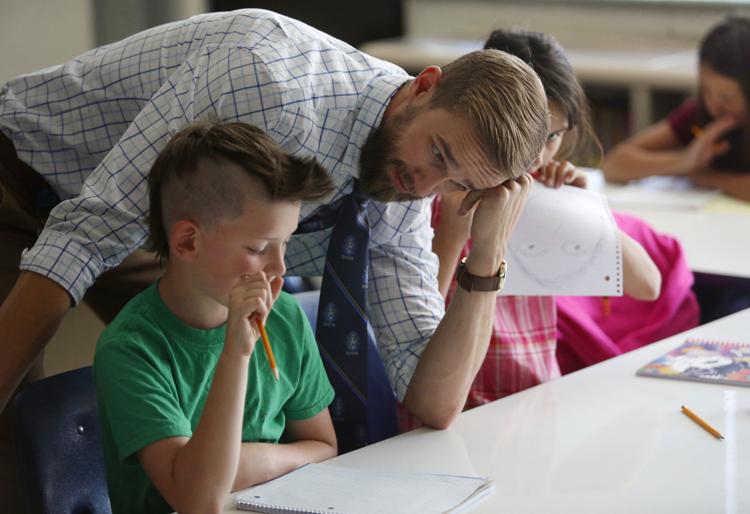 Still, funding remains the most pressing issue facing education in Wyoming, and not just at the K-12 level. The University of Wyoming, the state's sole four-year public institution, was cut by nearly $42 million. The state's community colleges grappled with double-digit percentage slashes.
"We still have a shortfall, you know, and I think there's obviously going to be a whole bunch of policy discussions ongoing," said Sen. Bill Landen, a Casper Republican who's been involved in education discussions over the past two years. 
"I think funding is number one," said Kathy Vetter, the president of the state Education Association. "Finding that stable, reliable funding source. We've been on that boom-bust funding for education." 
Gordon will also have to navigate two legislative chambers that have taken radically different approaches to dealing with the education funding deficit. On one side is the Steve Harshman-led House, which has favored a more holistic approach -- use of savings, diverting existing revenues, cutting some funding. On the other is the Eli Bebout, now Drew Perkins-led Senate, which has been firmly intent on cutting schools and has been largely uninterested in discussing revenue options.
In March, the Legislature passed a bill that placed a cap on special education funding for the 2019-20 and 2020-21 school years. Advocated as a necessary step to get a handle on an ever-increasing expenditure, the cap has alarmed educators, especially in smaller districts. Vetter predicted that will become a more pressing issue for educators and parents during Gordon's first few years in office.
"Freezing special ed funding is unfortunately the reason a lot of states have a lot of lawsuits," she said. "I think there will be a lot of pushback to the freezing of special ed funding. It doesn't ensure that every student receives the services that they need in order to be successful."
Meanwhile, state leaders will also have to find a new dedicated funding source for its facilities in the coming years. Previously paid for by coal lease bonuses, which have fully dried up, construction and maintenance have received less attention than the larger school operations deficit. But both Vetter and Landen noted that a solution will have to be found soon. That funding's future is arguably less clear than that of operations.
Elsewhere in education, school safety has become a priority across the nation in the wake of deadly shootings last school year in Florida and Texas. During Gordon's first legislative session as governor, lawmakers will consider a bill -- proposed by Sen. Affie Ellis and sponsored by the Joint Education Committee -- that will mandate districts provide safety plans and training for staff.
"That'll be a big one," Landen said of security discussions.
"We need to look at ... some of our older buildings that are still very usable but don't have the same safety procedures and securities that our newer buildings do," Vetter added, noting that funding will be a crucial piece of that process.
Educators -- particularly those in outer districts like Sweetwater County -- have been warning lawmakers recently that Wyoming risks falling behind neighboring states in funding. While the Equality State possesses one of the better-funded school systems in the nation, nearby states have recently worked to inject more money toward teacher salaries.
At the same time, compensation here has remained stagnant. Landen said how rural, often isolated Wyoming school districts attract teachers will also be something to watch in the coming years.
Who ultimately pays for balanced books?
There are arguably few more contentious topics in Wyoming than the revenue side of the state's balance sheet. While the catch-all term of "economic diversification" has adopted an almost universal necessity among the state's lawmakers, there are numerous pathways to weaning the state off its reliance on the volatile oil and gas industries.
At the same time, while the state's economic outlook has brightened for the first time in a while thanks to the recent success of oil and gas, communities still lack the resources to begin rebuilding themselves and set a foundation for the type of ground-up success that Gordon advocated for on the campaign trail. Gordon called for a model of economic development that begins with empowering small towns. The most detailed policy he provided on the campaign trail was in his approach to broadening the economy, saying he wanted to increase communities' abilities to invest their own funds and make their own policy decisions.
Though Gordon stated he was not open to the idea of new taxes, and was closed to the idea of tax reform until all possible solutions had been exhausted, the Legislature seems to have been trending in a different direction this year. While a bill to allow municipalities to tax themselves failed in committee this week, the interest in policies enabling greater freedom for municipal governments has significant support and may prompt further discussion during the general session. Other solutions for increasing revenue, including a proposal to institute a corporate tax, have also found several eager ears in the Legislature.
Municipal governments and economic development professionals have their own theories and, with the framework presented in Mead's Economically Needed Diversification Options for Wyoming program (ENDOW), many see the prospect of a partnership between city and state, where locals get the help where they need it and freedom where they don't.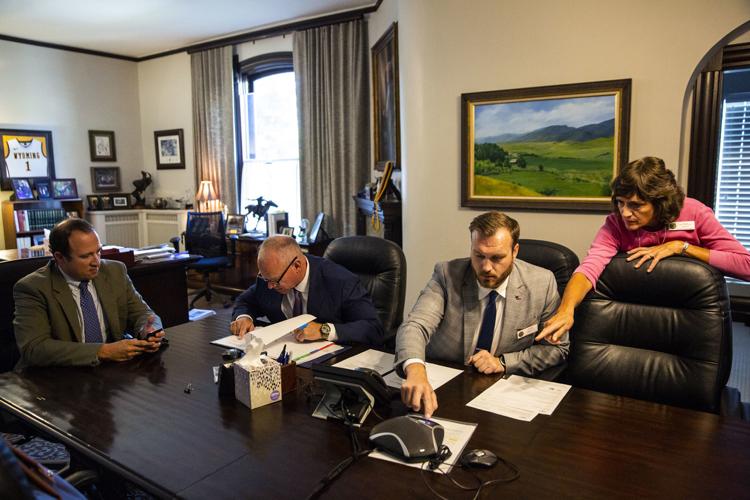 "I think for us, I see successful economic development as a collaboration," said Robert Briggs, president of the Wyoming Economic Development Association. "You want the local community to be in the driver's seat, providing a sense of direction and a set of goals. From there, it's up to the state to work with them to identify the opportunities that are there and the goals to work on, while finding where there can be the contributing of public and private resources to those."
This formula, the state has theorized, means a broader, more reliable tax base to pay for more amenities and better-funded services, encouraging growth and attracting new talent to an aging state.
Somebody has to pay for those resources, however, leaving Wyomingites with the million dollar question: who ultimately pays for balanced books?
"Its citizens and visitors to this great state," said Richard Kaysen, of the Wyoming Association of Municipalities. "Nobody likes to see tax increases, but the reality is the state has to provide services and there's the expectation to meet those obligations. It's going to come back on the citizens to pay for those. Wyomingites, including myself, got the best deal in this country, with the least amount of tax burden and the highest level of benefits.
"I understand the complexities we face," he added. "We're trying to attract businesses, retain and grow businesses, all while increasing taxes. Some may view that as a divide -- that [higher taxes] makes it unattractive for businesses. But businesses need to know what the tax foundation of the state is going to be."
A certain level of investment not just in businesses, but in communities, is required. While the state can provide quite a bit to communities to help businesses start up, municipalities need to make up for several years of spending cuts that have left them in dire straits fiscally, which can also impact businesses and their willingness to establish presences there.
In the state's revenue committee this year, municipal and county governments have been handed a mixed bag of revenue-generating legislation that will be discussed this coming session. While a local option tax failed for the cities, a choice of two sales tax bills passed, which some see as a relatively painless means for communities to boost revenues.
However, with two new chairmen taking the reins of the revenue committee this session, any bills worked and passed by the committee in the interim session face an uncertain future in the general session, said Bill Novotny, a Johnson County commissioner and a GOP strategist.
Add to that a positive CREG report this October, Novotny said, and some legislators may have lost a sense of urgency to attempt to create new revenue streams thanks to a returning confidence in oil and gas.
"We powered through the interim," Novotny said. "But what bills actually make it to the governor's desk will be a far cry from what you see here."
You have free articles remaining.
However, there is strong leadership in place, with Harshman and Eric Barlow, R-Gillette, managing the priorities of the House and, at the helm, a well-versed governor to set the tone.
 "I think that the relationships the governor-elect has built over the last six years are going to be tremendously helpful," said Novotny. "When Mead came into office, he didn't have those relationships because he hadn't spent as much time in the Capitol."
Can Wyoming change its attitudes on criminal justice?
While the topic was discussed in more detail by his opponent on the campaign trail, Gordon, several times, expressed interest into finding solutions to solving the state's high incarceration rate.
Those solutions, however, have been elusive for the Legislature in the past several years, capped by the 2017 session, when a wide-ranging criminal justice reform bill was killed before it could come to a vote, largely due to its costs and several observed "flaws" with the bill.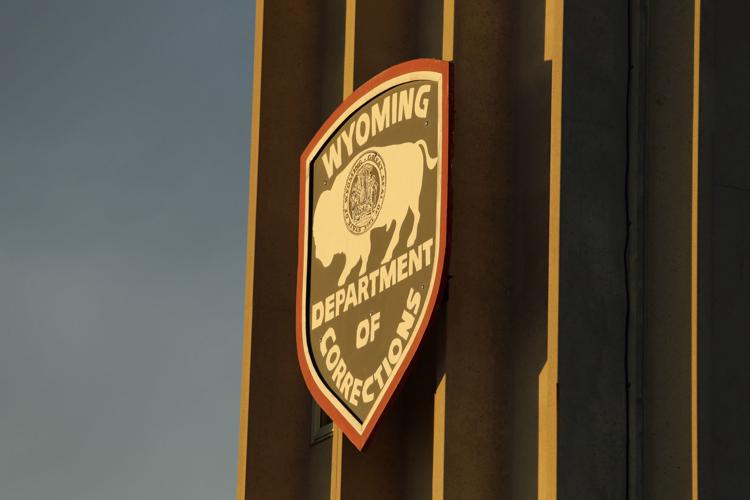 Throughout the interim session, the Joint Judiciary Committee passed four bills on to the full Legislature that attempt to reduce recidivism while implementing a criminal justice model that prioritizes treatment over time served.
A multitude of factors makes these bills more likely to succeed than the reforms brought to the floor in 2017, says Rep. Jared Olsen, R-Cheyenne, who was one of the most outspoken advocates for criminal justice reform legislation that year. For one, the proposed reforms -- which are split into four separate bills, rather than one large piece of legislation -- allows lawmakers more room to tweak specific aspects of the bills, which have already been heavily worked at the committee level.  
But something else has changed since 2017, Olsen added. Noting the comprehensive bill succeeded in the House of Representatives in 2017, which has experienced little turnover, he has confidence the lower house will once again push criminal justice reform forward and onto a Senate he believes is beginning to have a changed perspective toward the corrections system. This change, he said, is largely thanks to new research compiled by the Council of State Governments, which shows the high prevalence of mental health and substance abuse issues among the prison population, much of which is not there for a new crime, but for violating parole or probation.
Knowing this, Olsen said, has caused even the most "old school" legislators to have a change of heart. But the Senate, he acknowledged, is still going to present a hurdle.
"I'm excited because people are understanding there are other ways of dealing with this issue than just incarcerating people," said Olsen.
"Once people truly understand that more than 80 percent of people you incarcerate need counseling for substance abuse or mental health, they begin to see there are other solutions than just locking them up and throwing away the key," he added.
The hang-ups this year, rather than cost, might be in the details. With probation officers in the state already overworked, legislators hope that, in this bill, reducing the maximum length of time for probation could help offenders obtain the help they need during the first two years out of prison, the most likely window for one to fail to complete the terms of probation or parole. However, in many rural areas of the state, resources are still lacking for drug and mental health treatment, Olsen said, and other fixes to increase access to treatment may need to come into play to make the reforms truly effective.
Solving this means selling not just state legislators on taking on the upfront costs to address ballooning incarceration costs, but municipalities as well. While telehealth technology -- which is currently being explored by the Legislature -- can have applications for former inmates re-entering society, other important tools, like intensive outpatient treatment, will have to be provided by county jails.
The main problem with this: relatively few jails have expressed an interest in housing that program.
"As a legislator, I can't mandate down to the counties to do these things," said Olsen. "They need to buy in."
Can we walk the walk on fixing the health care system?
Health care has become an increasingly pressing topic both in Wyoming and nationwide. The issues facing the Equality State -- prices, an aging population, access -- are not unique, but are nonetheless exacerbated by Wyoming's demographics and infrastructure. Each issue here begets another.
Take aging and long-term care. State Health Department Director Tom Forslund said it's the most pressing health issue facing state government in the coming years. The state has one of the fastest-aging populations in the nation, he said, which will strain the state's long-term care and Medicaid systems.
That's complicated further by a dearth of young people who can readily restock the workforce, broadly but also specific to health care. Forslund warned that as more people move into long-term care facilities in the coming years, the state will struggle to fill rank-and-file positions to staff those facilities.
That's on top of another, broader concern: how to pay for that care. The Health Department has estimated last year that Medicaid long-term care costs here could balloon from $130 million in 2017 to as much as $312 million in 2030.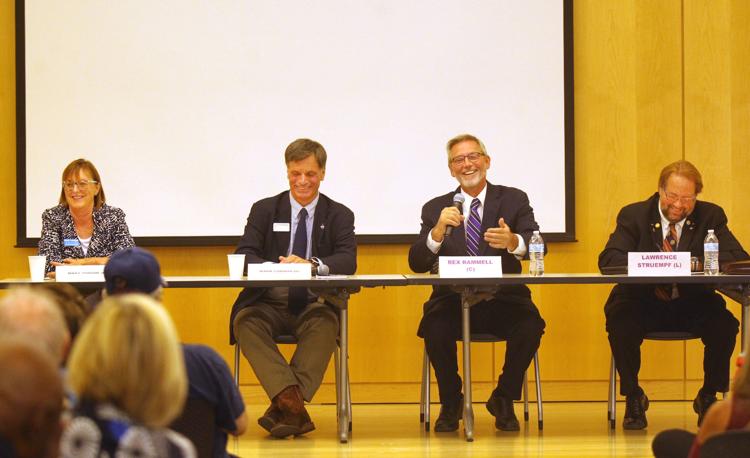 Forslund said the state will attempt to keep more of the elderly Wyomingites in their own homes longer, which is less costly -- but still not free. How to pay for it will be a key question for Gordon's administration.
So, too, will be how to keep health costs low elsewhere in Wyoming. The state has among the highest Obamacare plan prices in the nation. Gordon has said he's interested in pursuing a 1332 waiver -- a federal allowance that would let the state explore other means to cut costs -- and the Legislature has already moved forward on that front, advancing a bill to authorize the waiver.
The price issue is endemic. Forslund said transparency remains an issue -- one noted by Gordon during the campaign -- that must be addressed.
"Health care is an opaque market," he told the Star-Tribune. "Consumers don't always know what they're paying for."
For instance, a patient in Wyoming Medical Center's emergency room may think he's covered because the hospital is in network for his insurance. But he may not know that WMC contracts out its ER services to a third-party physician group that may or may not -- if he's a Cigna customer -- be in network.
So-called "surprise" billing is also a nationwide issue but is especially troublesome here, where there are few options in each community. In Casper, for instance, Wyoming Medical Center operates the city's only ER.
The list of looming issues goes on. Access to care is another one Forslund ticked off, which he said is due to the "rural, frontier nature of Wyoming." Another is population health: Wyomingites smoke in high numbers, have high diabetes rates, high suicide rates and high drinking rates.
One area there seems to be clarity about going forward is Medicaid expansion. Despite successful ballot initiatives in three of Wyoming's red state neighbors, Gordon has said he remains convinced that expanding the program is not a solution for the state he is soon to assume charge over.
He may have ruled out that solution, but the state is not short of health problems that Gordon's administration will have to tackle over the next four years.
The governor values transparency, but who will deliver it?
A centerpiece for both Gordon's campaign and that of state auditor-elect Kristi Racines was their announcement of a task force to improve transparency in Wyoming.
In a meeting of the Committee on Corporations, Elections and Political Subdivisions earlier this week, legislators elected to move forward a public records bill that would help achieve some of this goal. Notably, the bill was drafted -- in part -- because of previous controversy that has surrounded the auditor's office and their handling of those records.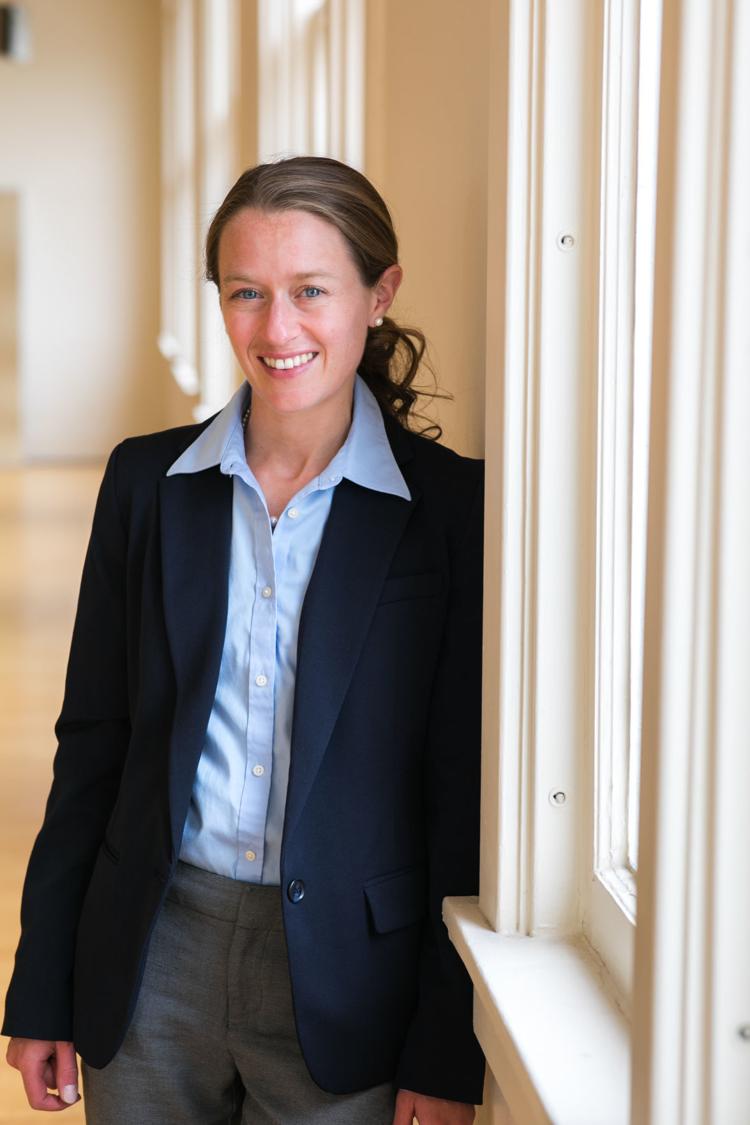 Though the group was criticized in the press by Racines' Democratic opponent, Jeff Dockter, as a "publicity stunt" prior to the election, Sen. Cale Case, R-Lander, a member of both the corporations committee and the transparency task force, urged the committee this past week to move the bills forward in order to have something on the table for the state's next auditor and governor to work with to start their administration. 
Though there is the legislative issue to grapple with, Gordon and Racines' task force -- which includes Case, Government Efficiency Commission member Gail Symons, Cheyenne resident John Masters and Rep. Tom Walters, R-Casper -- will still need to produce a set of solutions that will be palatable for the Legislature to address some of the technical issues described by outgoing auditor Cynthia Cloud, who maintained that upgrading the state's record-keeping system would cost approximately $435,000.
Early conversations have been received positively and though little information has leaked out of the transparency task force yet, government transparency advocates say they have been encouraged by top leaders' willingness to look at the issue.
"In general we're really enthusiastic with that commitment," said Phoebe Stoner, executive director of the Equality State Policy Center. "There's obviously need for it, whether it's increasing access to public records or making information more accessible to different people. I think there's a number of different directions to go in and they cast a wide net."