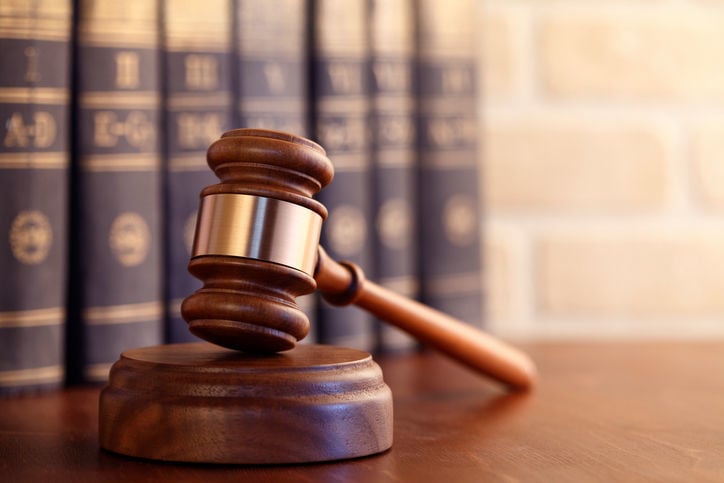 Former Albany County Republican Party Chairman Michael Pearce was stripped of his license to practice law Wednesday by the Wyoming Bar Association after an investigation found he exhibited behaviors "disturbingly similar" to a separate case that led to his suspension last year.
In a report by the Wyoming State Bar Association's Christopher Hawks, Pearce was accused of committing numerous violations while representing two separate clients last year, amounting to what investigators described as a "pattern of misconduct" in how he conducted his practice.
According to the report, Pearce — who recently resigned his post as chairman of the Albany County Republican Party — failed to return documents and maintain sufficient contact with a client upon the conclusion of a 2017 criminal case in Rawlins, leading to a complaint and an investigation by the Wyoming Bar Association that Pearce – according to the report – refused to comply with.
In late 2019, Pearce was also the subject of a malpractice complaint by a Montana-based insulation company after failing to prepare his client's case, failing to conduct or respond to discovery, and failing to inform his clients of a settlement agreement after allegedly forging his client's signatures on the document, according to the bar's report.
"In committing the forgoing misconduct, respondent violated duties owed to the client, the public, and the legal system," the report read. "[…] Respondent engaged in intentional conduct involving dishonesty, fraud, deceit, or misrepresentation that seriously adversely reflects on respondent's fitness to practice."
As a result of both investigations, Pearce was disbarred and ordered to pay administrative fees in the amount of $1,500 as well as additional expenses to reimburse the Wyoming State Bar for the costs of his disciplinary hearing, according to a news release.
Reached by phone Wednesday, Pearce said he was going through severe, personal issues at the time of the incident (a fact alluded to in the report), and was looking forward to moving past the incident.
"I regret everything that happened, and I would just like to get past this," Pearce said.
Pearce was recently cited for assault in Campbell County after allegedly punching Carbon County GOP Chairman and House District 47 candidate Joey Correnti at the Wyoming Republican Convention in Gillette last month, an incident that resulted in Pearce in the hospital.