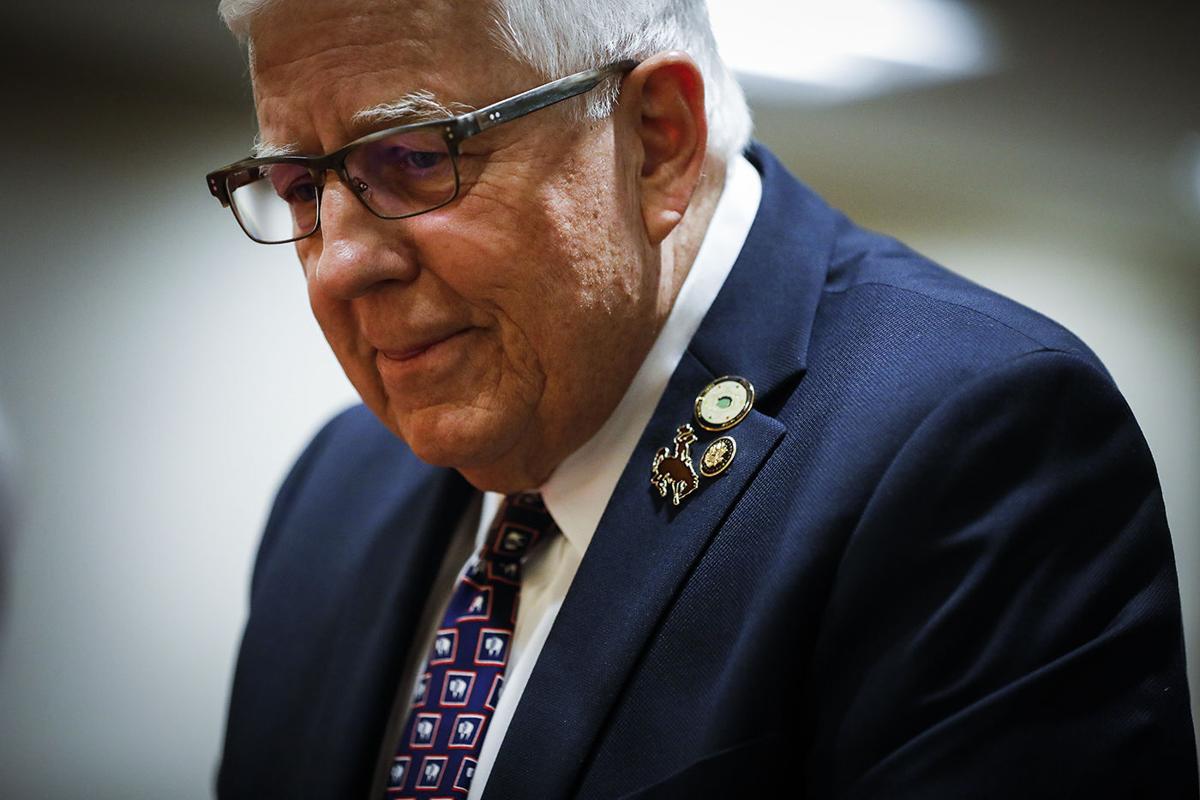 The announcement of Enzi's passing came in a tweet posted at 11:14 p.m. to his senatorial Twitter account.
"His family expresses their deep appreciation for all of the prayers, support and concern," a second tweet stated. "They now ask for privacy and continued prayers during this difficult time. The family is planning to hold a celebration of a life well-lived, with details to be shared later."
Enzi spent more than four decades in public office, including more than 20 years in the Senate. He retired at the end of last year.
News of his injuries first came Saturday, when the former senator's son, Brad Enzi, tweeted a statement.
"One of the best basketball fans in the country needs giant prayers tonight after a bike wreck and life flight last night. Also happens to be my GOAT [greatest of all time] Dad," the tweet began.
The Gillette News Record later reported that Enzi was biking near his home in Gillette shortly before 8:30 p.m. Friday when he crashed his bike. No vehicles were involved, said Max D'Onofrio, a spokesman for the family and a longtime Enzi staffer.
Enzi, who was wearing a helmet, suffered a broken neck and broken ribs in the accident. When officers arrived, he was unconscious, but doctors were able to stabilize him at a local hospital, according to the newspaper.
The veteran Wyoming politician was flown to UCHealth Medical Center of the Rockies in Loveland, Colorado, for treatment after the crash.
Enzi is survived by four grandchildren; his three children, Brad, Amy and Emily; and his wife of more than 50 years, Diana.
Lengthy career
Enzi first served as mayor of Gillette from 1975 to 1982, after former Sen. Al Simpson — then state Sen. Simpson — convinced the 29-year-old to seek the post after they bumped into each other in Cody.
The current mayor of Gillette, Louise Carter King, issued a heartfelt statement, calling Enzi a "friend and mentor."
"It is with great sorrow that I learned of the passing of my friend and mentor, former US Senator and former Mayor of Gillette, Mike Enzi. My heart goes out to his wife, Diana, and his entire family. As deeply as I feel his loss, it pales in comparison to what they must be feeling today. He was a close friend of my family and his loss creates a void that will not be filled," the statement read. "Even though we are saddened by his loss, we need only look around us to see the positive impact he had on Gillette. It was during his tenure as Mayor that Gillette began to thrive."
After his time in Gillette, Enzi served in the Wyoming Legislature before being elected to the U.S. Senate in 1997.
"I've really enjoyed being a senator," Enzi said in his retirement speech on the Senate floor in December. "Not for the title, not for the recognition and certainly not for publicity. I love solving problems for folks in Wyoming and America. I like working on legislation."
Enzi was regarded as a mild-mannered, conservative lawmaker during his time in office. He stressed his 80-20 rule — politicians should focus on the 80% of things they agree on rather than the 20% where they are in opposition.
"You never saw the incendiary part of Congress from him where everybody makes a speech to piss off the other side and get a response from the other side," Michael Von Flatern, a longtime Gillette lawmaker who served as Enzi's pilot on his U.S. Senate campaigns, previously told the Star-Tribune. "His philosophy was to not say anything unless you can say something good. So that's what he did."
Enzi was a firm defender of the energy industry, supporting offshore drilling and opening public lands to private oil companies. He steadfastly opposed expanding abortion rights. Despite his staunch conservatism, he was also willing to compromise when he saw fit.
Born in Washington but raised in Wyoming, Enzi attended elementary school in Thermopolis and graduated from Sheridan High School in 1962. Before entering politics, Enzi was a shoe salesman in Gillette and an accountant. He was the
to be the chairman of the Budget Committee in Congress.
'Tireless and productive'
In response to Enzi's death, Gov. Mark Gordon announced that the U.S. and Wyoming flags would be immediately lowered to half-staff until sundown on the day of internment, which has yet to be announced.
"Mike was a friend and a dedicated public servant who cared deeply about Wyoming and its people. His leadership in the Senate was tireless and productive. He was a strong advocate for the state's interests and was always committed to finding consensus where possible. He understood what is important for America," Gordon said in a statement. "We are all heartbroken by this terrible loss. Jennie and I join the thousands offering their prayers and well wishes for Diana and the Enzi family."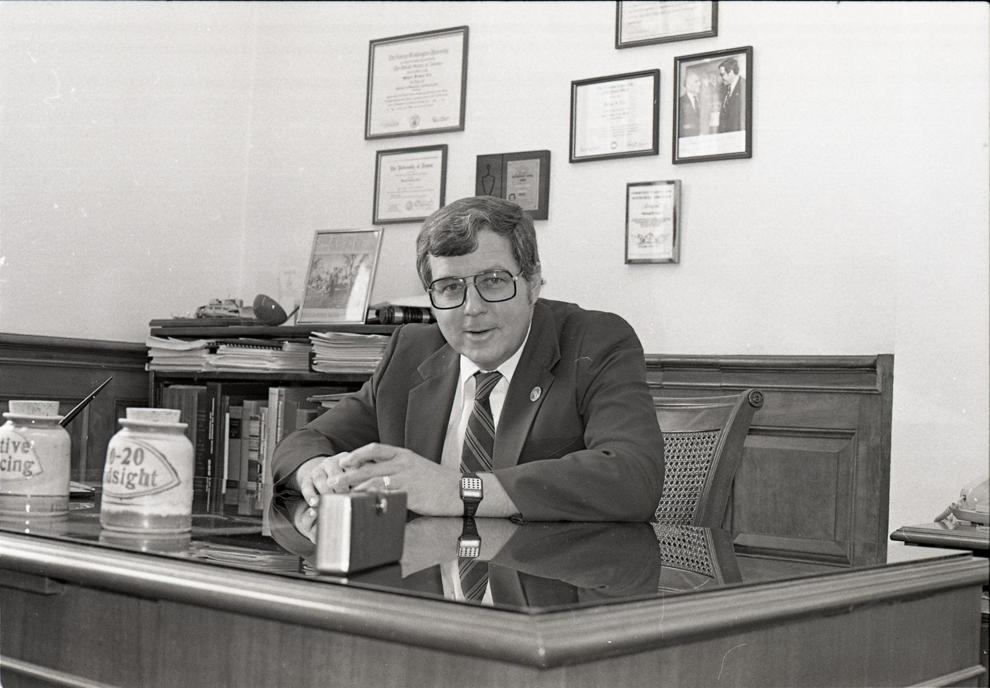 Enzi's death prompted an outpouring of support and love from across the aisle, in Wyoming and nationally.
"I was shocked and saddened to hear of Senator Mike Enzi's untimely death," Sen. Bernie Sanders, I-Vt., said in a tweet. "I served as the Ranking Member of the Budget Committee which Mike chaired for several years. I always found him to be friendly, civil and fair to all, regardless of their political views."
Wyoming's legislative leaders — Senate President Dan Dockstader, R-Afton, and Speaker of the House Eric Barlow, R-Gillette, issued a joint statement lauding Enzi's accomplishments.
"On behalf of the Wyoming Legislature, President of the Senate Dan Dockstader and Speaker of the House Eric Barlow extend our deepest sympathies and prayers to Diana and the entire Enzi family for the loss of Mike. He was a member of our family too, the Wyoming Legislature. He was both a gentleman and a gentle man. He was a genuine witness to his faith, lived his ideals with fidelity and sought knowledge and understanding. He set a high bar in his service to the Wyoming he loved."
All three members of the current Wyoming congressional delegation also released statements Tuesday commending Enzi and his contributions to Wyoming and the nation.
"This is a sad day for Wyoming and for America. Mike was an absolute giant in our state and his sudden loss just months after retiring from the U.S. Senate is difficult for all of us to accept," Rep. Liz Cheney said in the statement. "I had the privilege of working with Mike for four years in Congress. He was a mentor and teacher and you could be sure any event that included Mike would be better because of his intellect, his dedication, determination and wonderful dry sense of humor."
Former President Trump also released a statement on Enzi.
"My deepest condolences to the family and many friends of former Senator Mike Enzi," he said in a statement. "He was a fine man who always put America first. He will be missed!
Enzi's passing comes only a few months after his retirement from public office following a 46-year career.
"He was looking forward to traveling more with his wife. Him and his wife had really made sacrifices over the years," D'Onofrio said. "They were really looking forward to spending more time together, which is one of the most heartbreaking parts of this," he later added.
The late Senator's love for fly fishing was repeatedly mentioned by people who knew him.
"He loved his grand kids, he loved his family, and he loved fly fishing," D'onofrio said. "I'm sure he got some fly fishing in before he passed away."
Photos: Sen. Mike Enzi through the years
Sen. Mike Enzi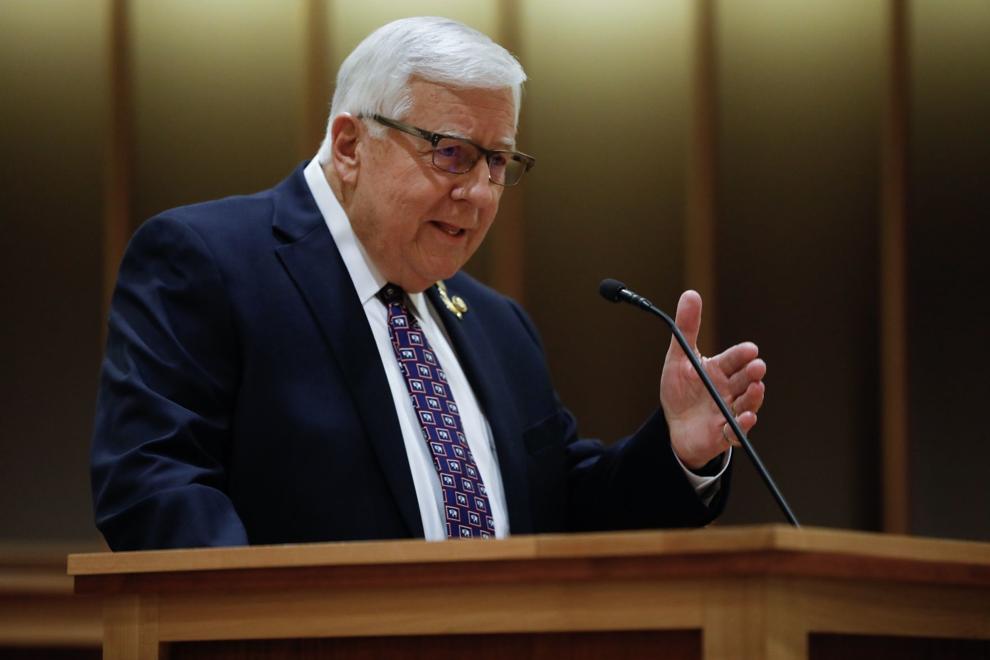 Sen. Mike Enzi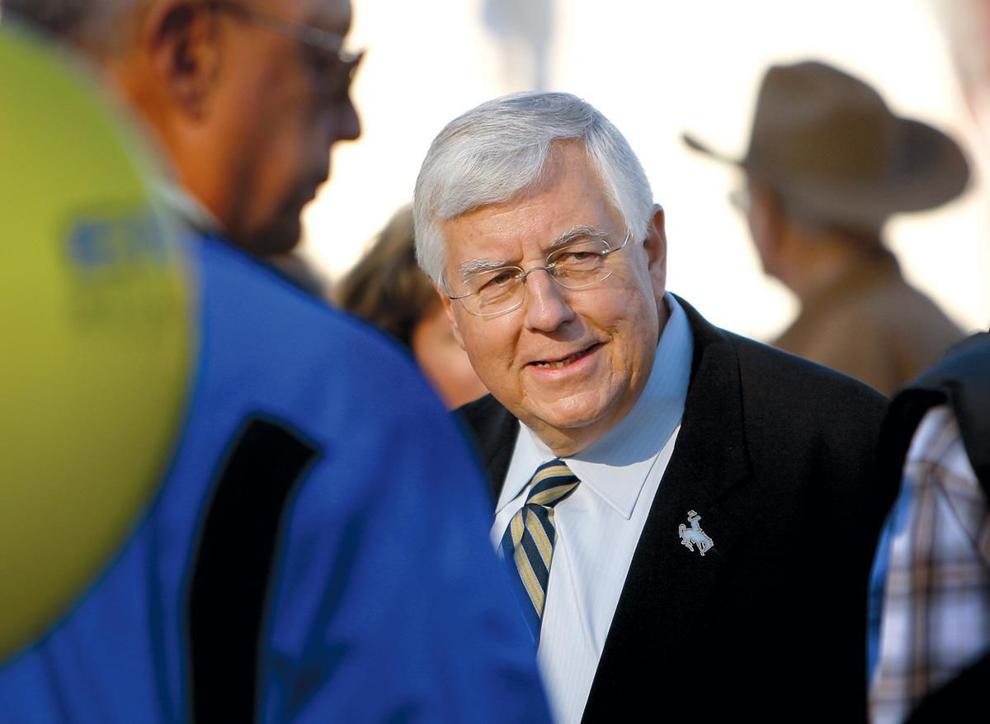 Sen. Mike Enzi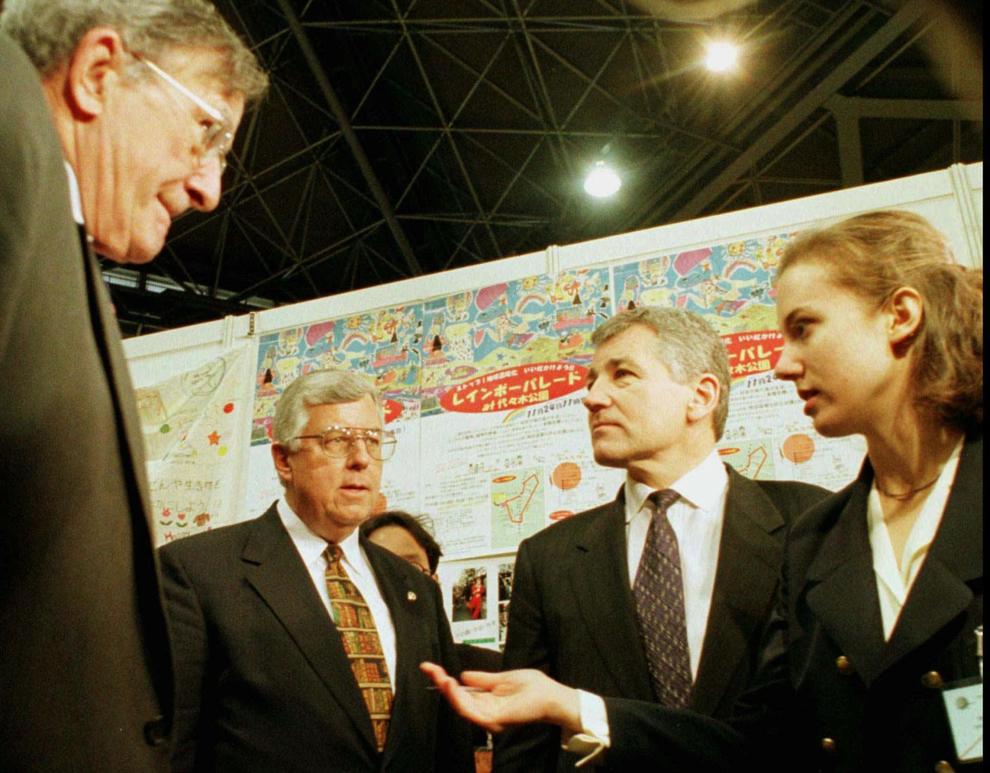 Sen. Mike Enzi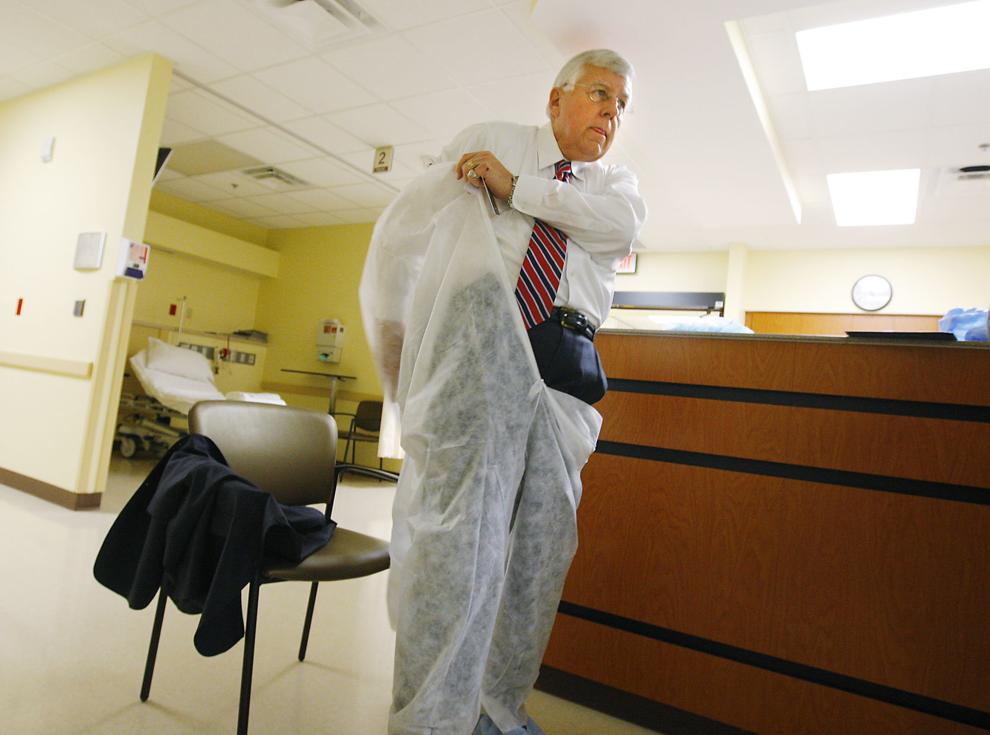 Mike Enzi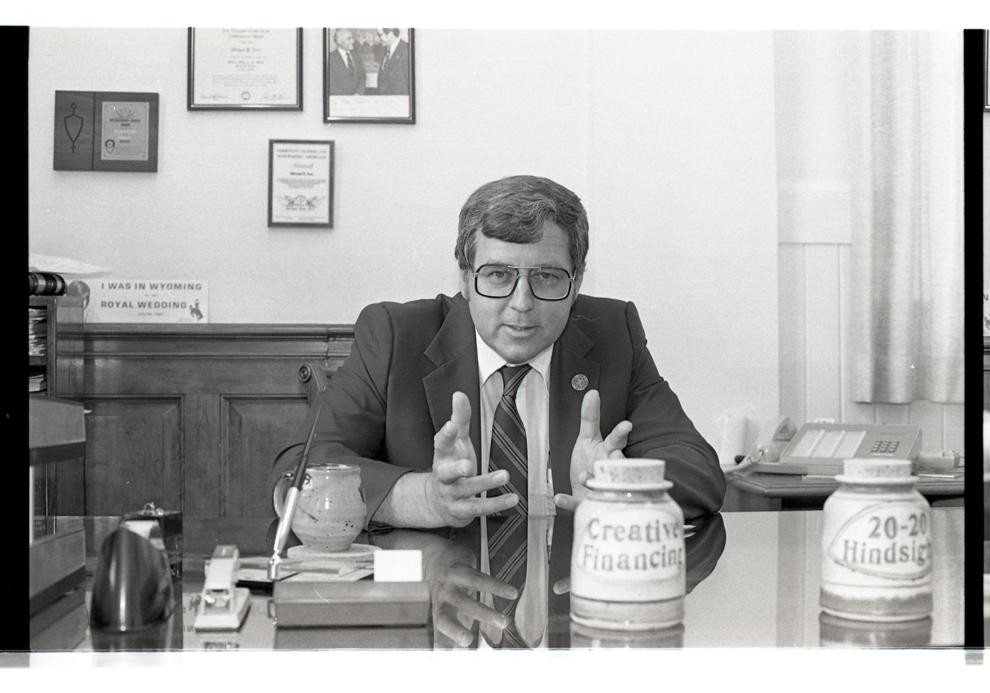 Mike Enzi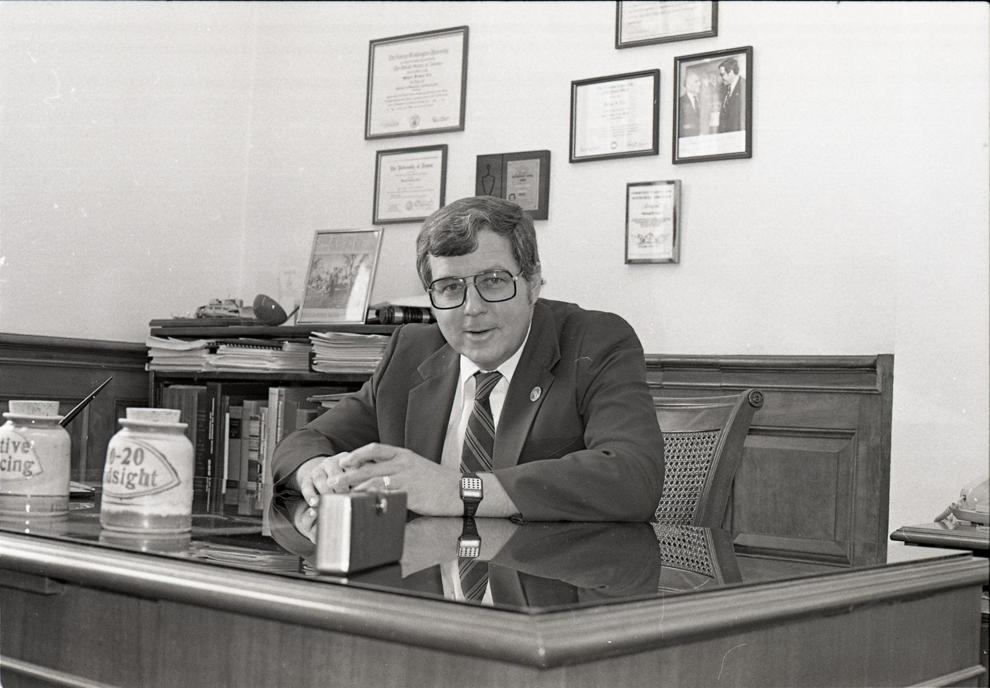 Sen. Mike Enzi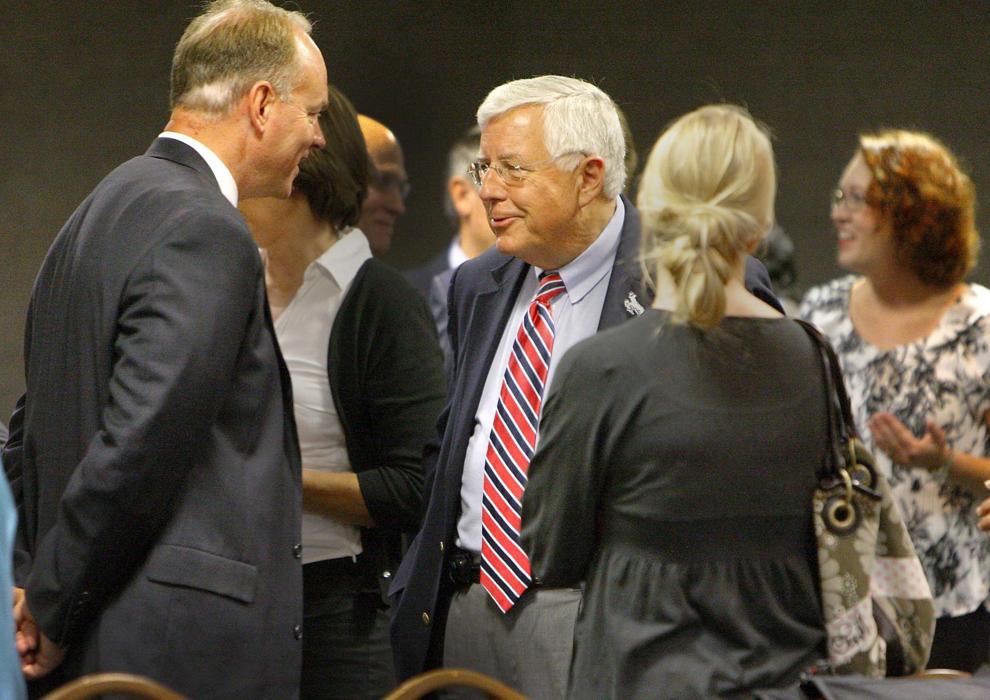 Sen. Mike Enzi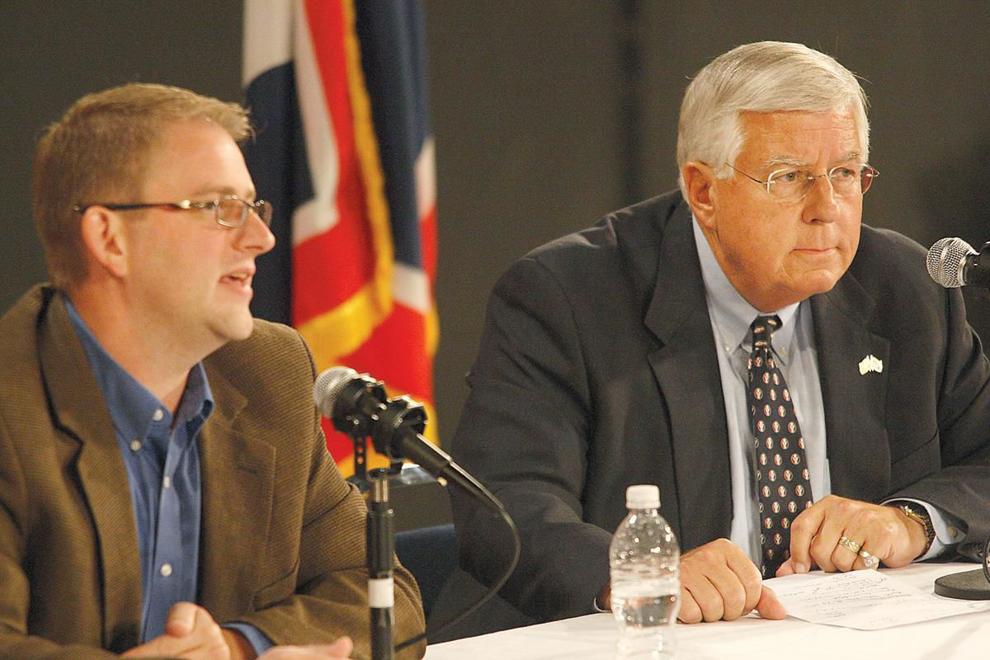 Sen. Mike Enzi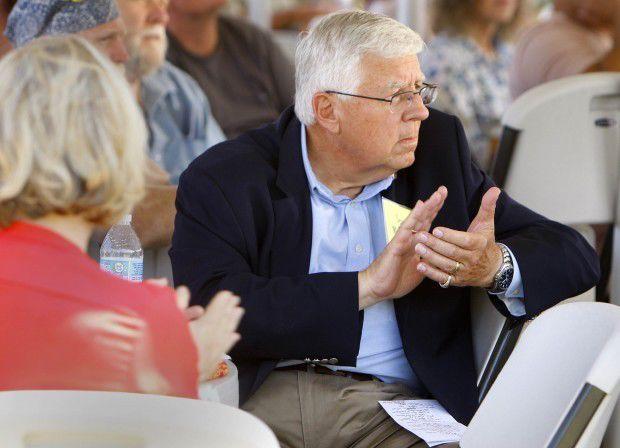 Trey Enzi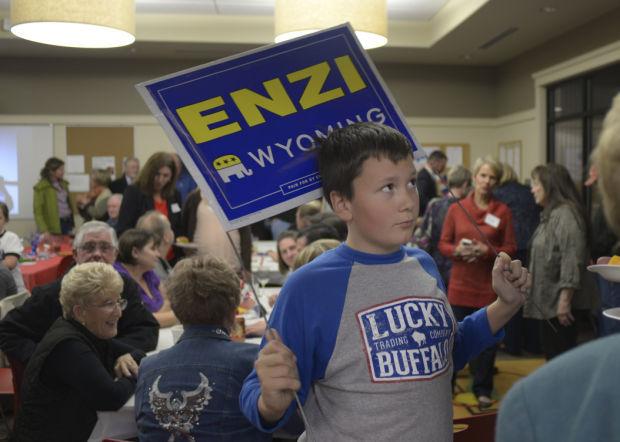 Mike Enzi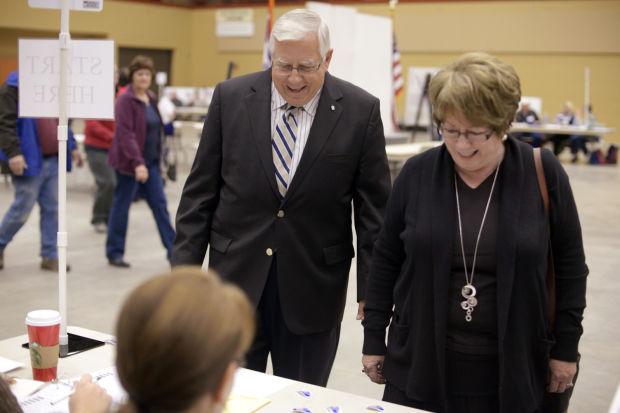 Mike Enzi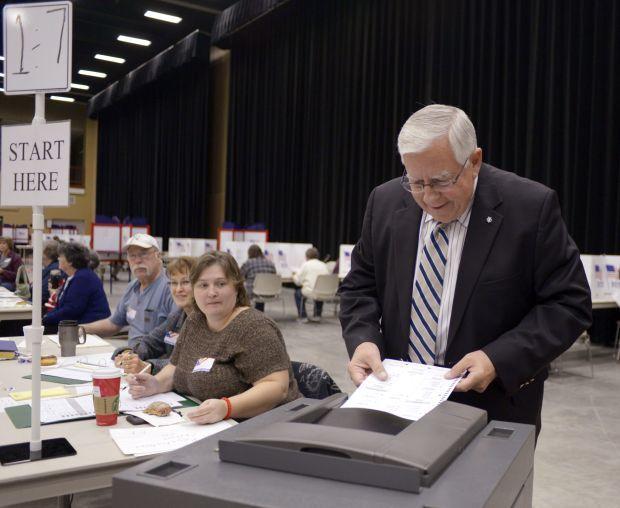 ENZI CHENEY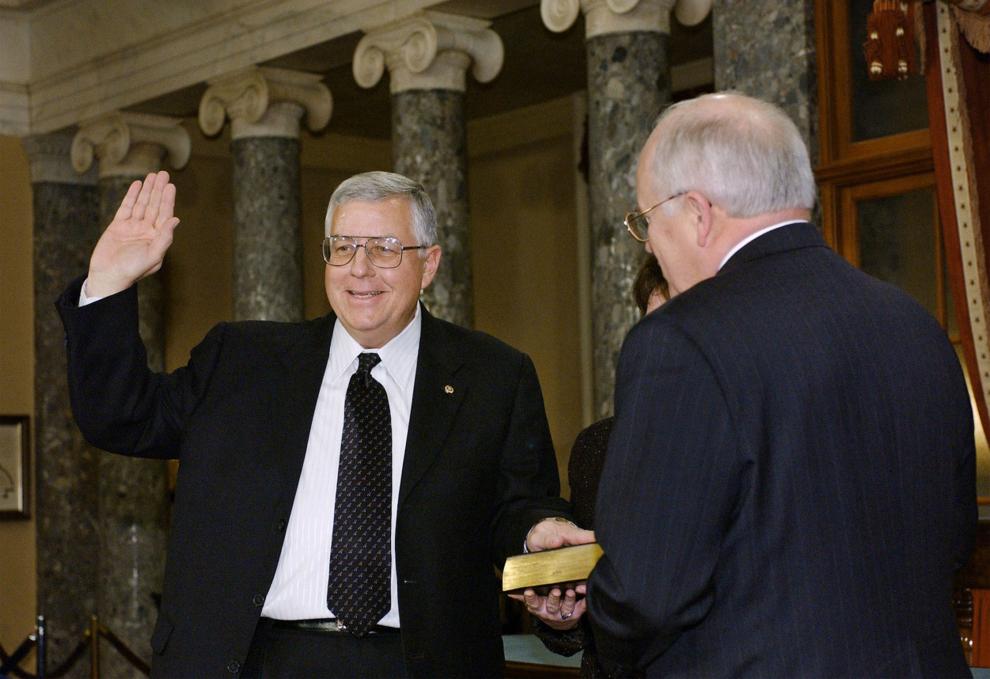 Wyoming Coal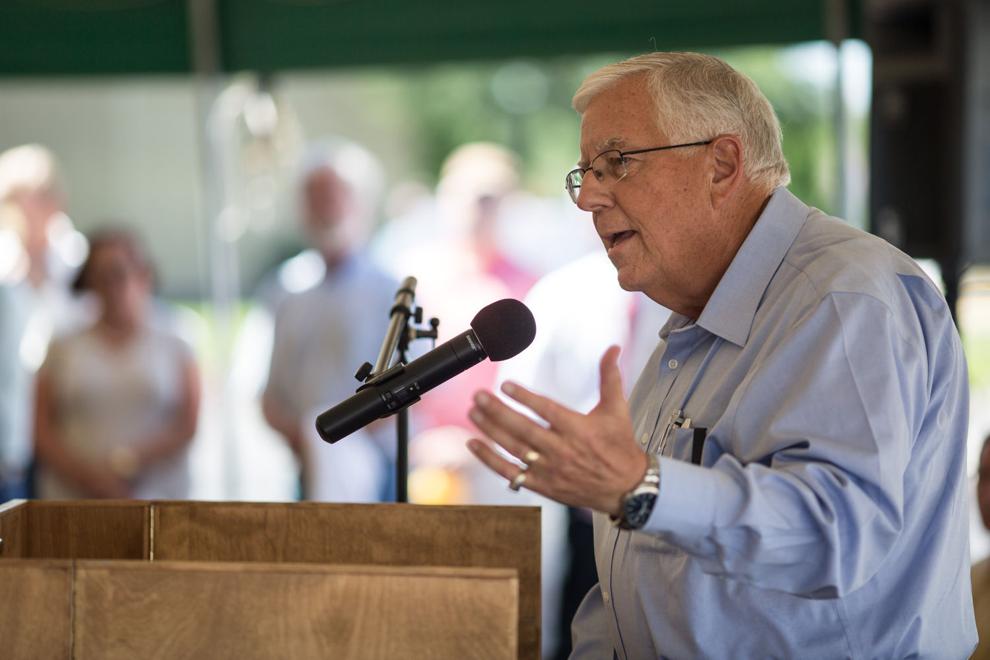 Legislators tour Moser Energy Systems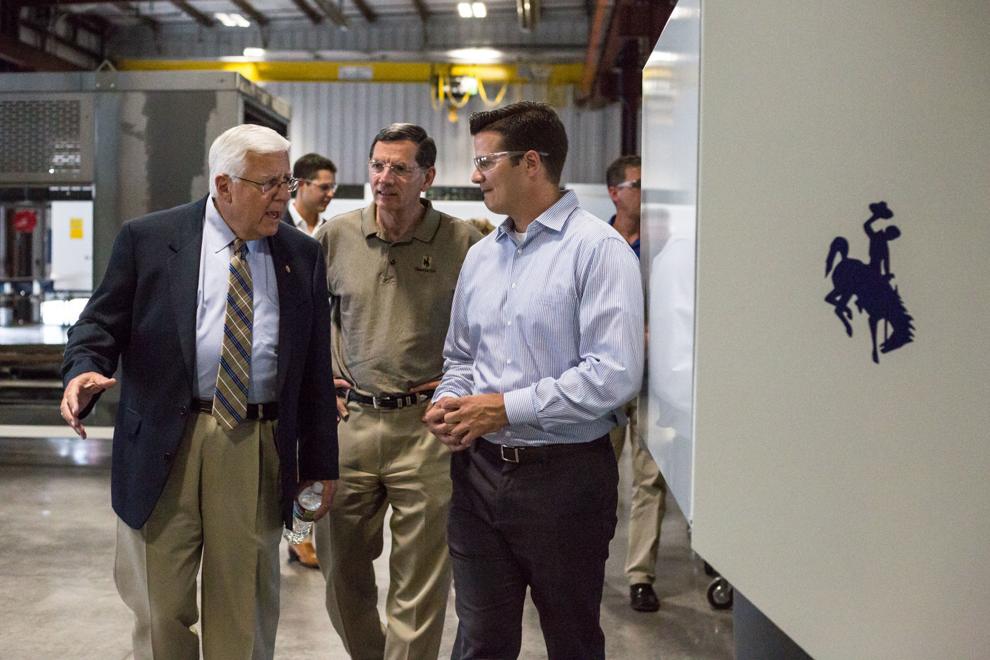 Enzi tax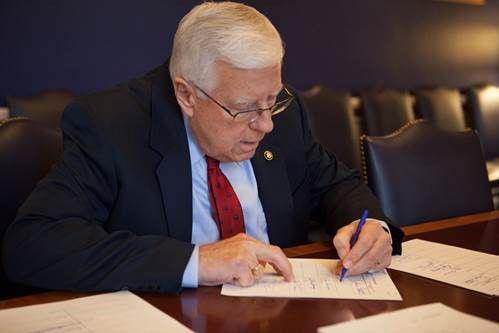 Mike Enzi in Casper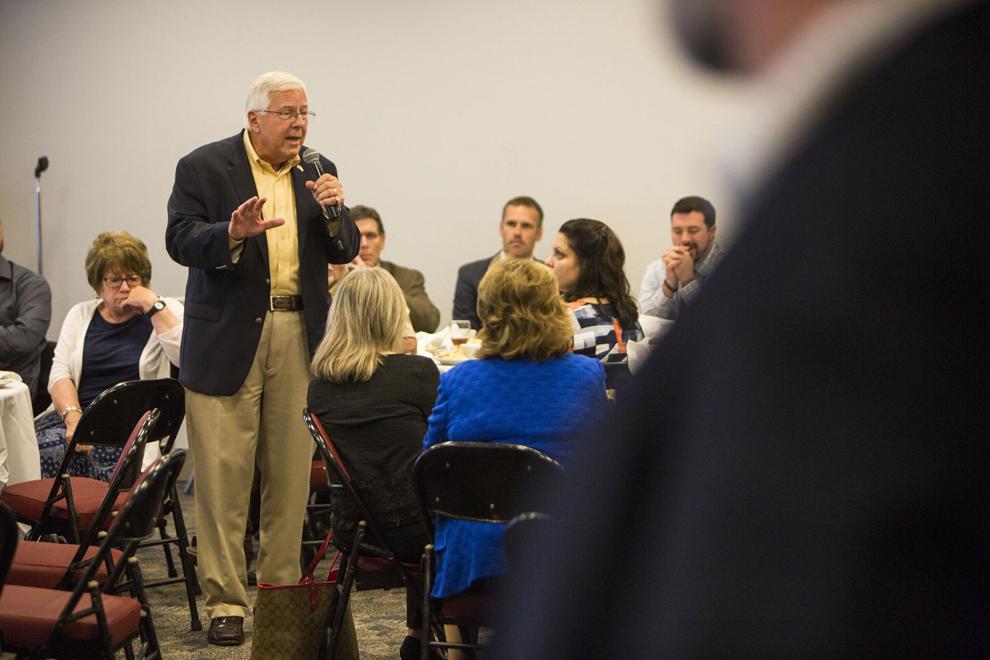 DC Delegation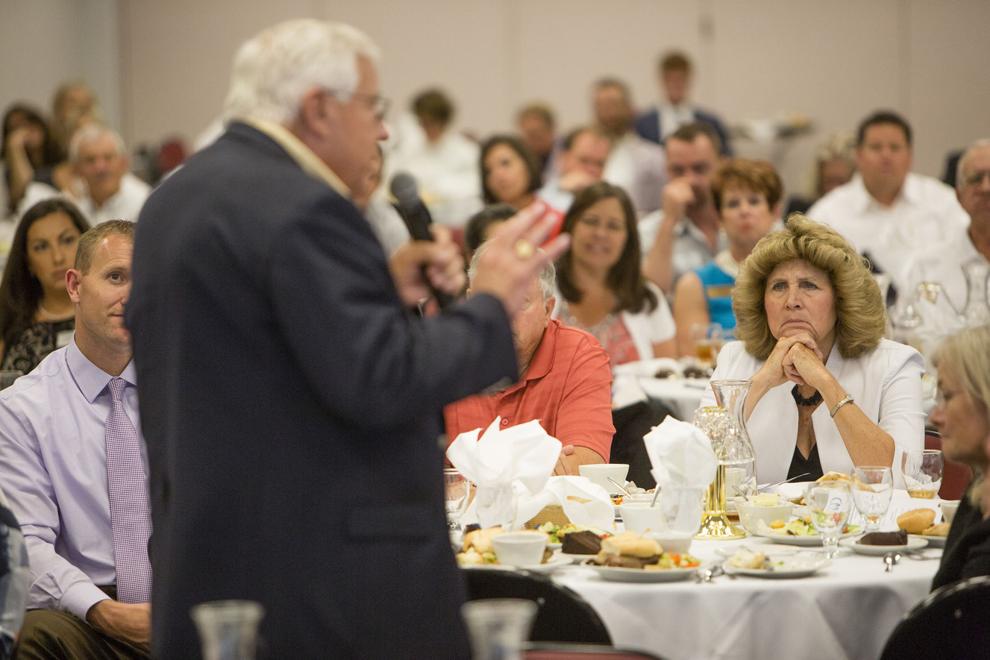 Sen. Mike Enzi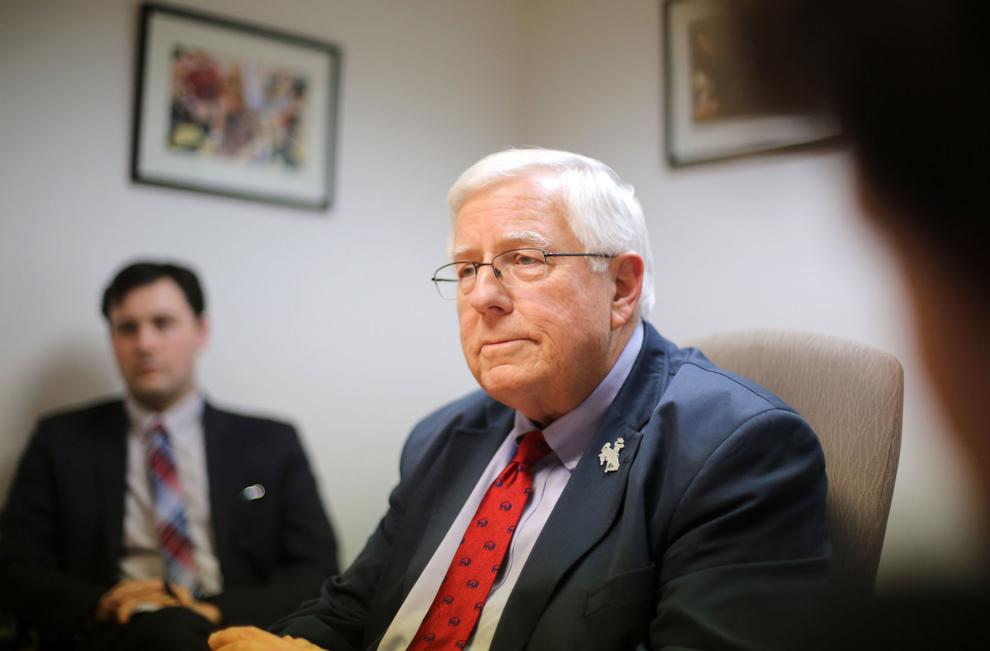 John Barrasso, Mike Enzi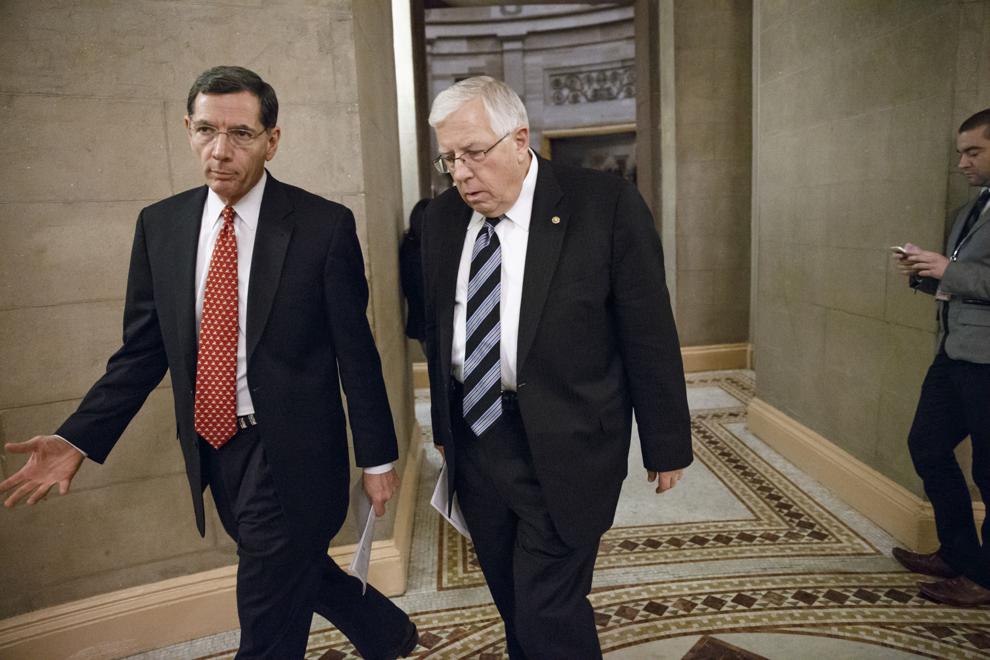 Mike Enzi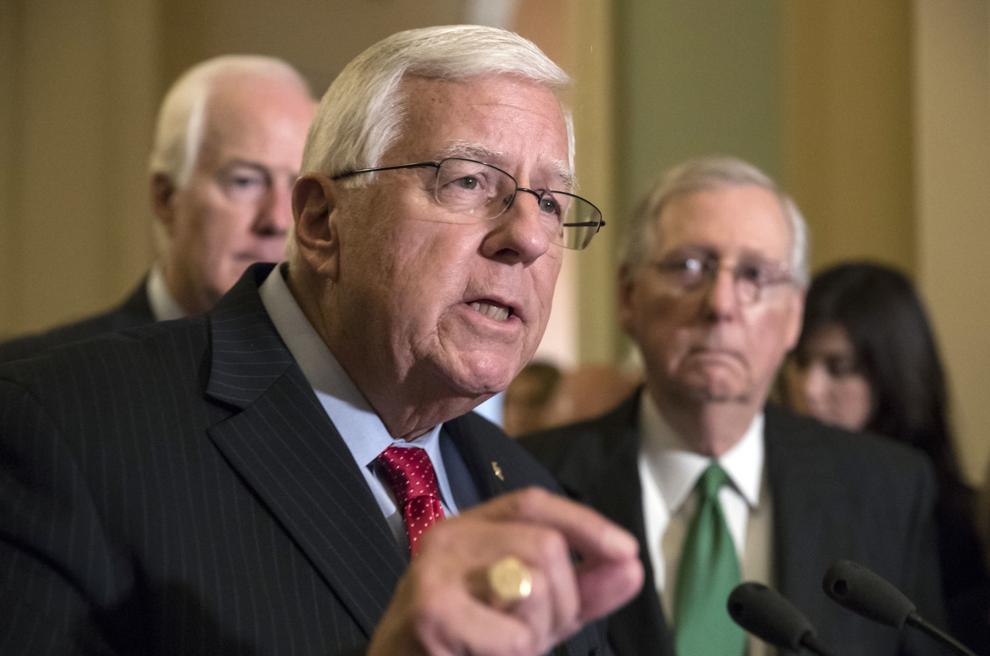 Mike Enzi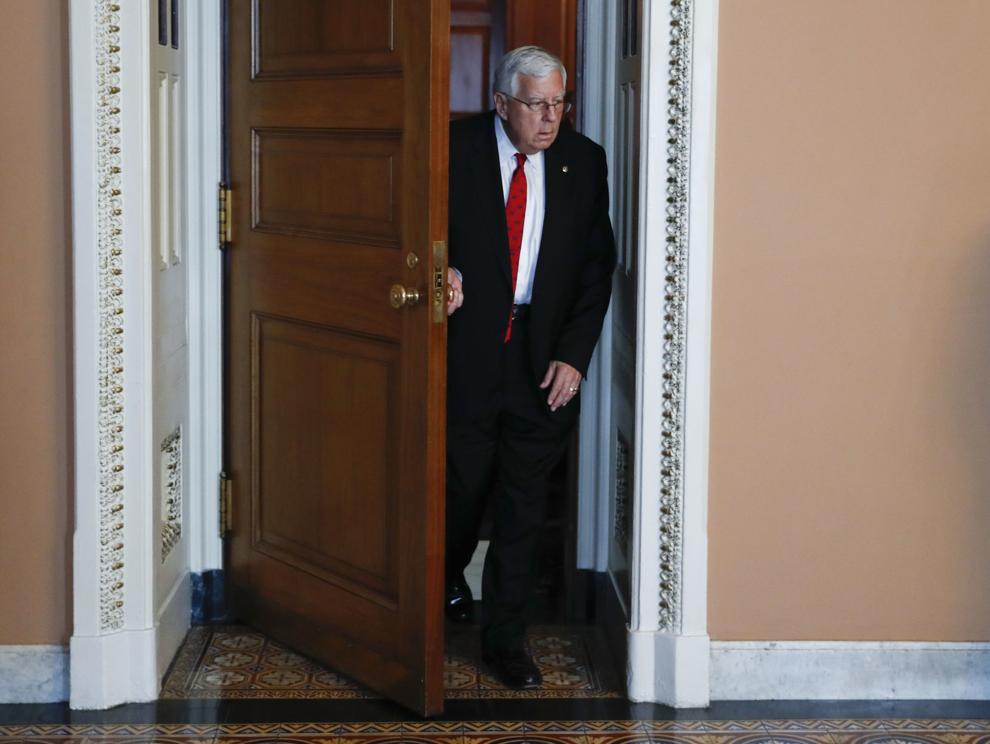 Enzi Barrasso
Pruitt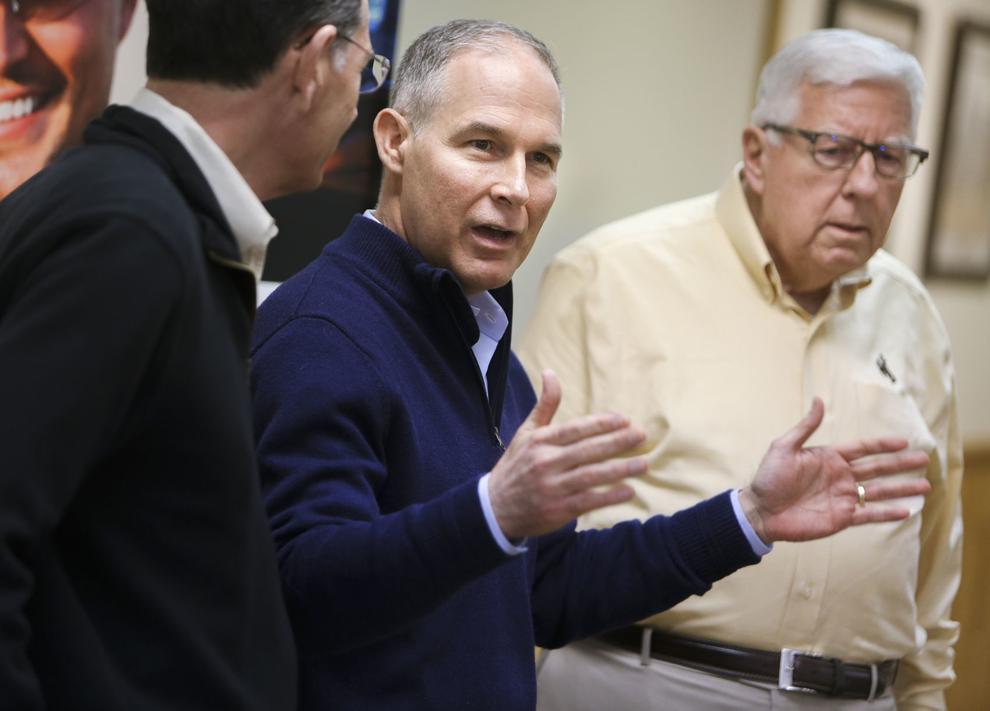 Enzi and Acosta
Sen. Mike Enzi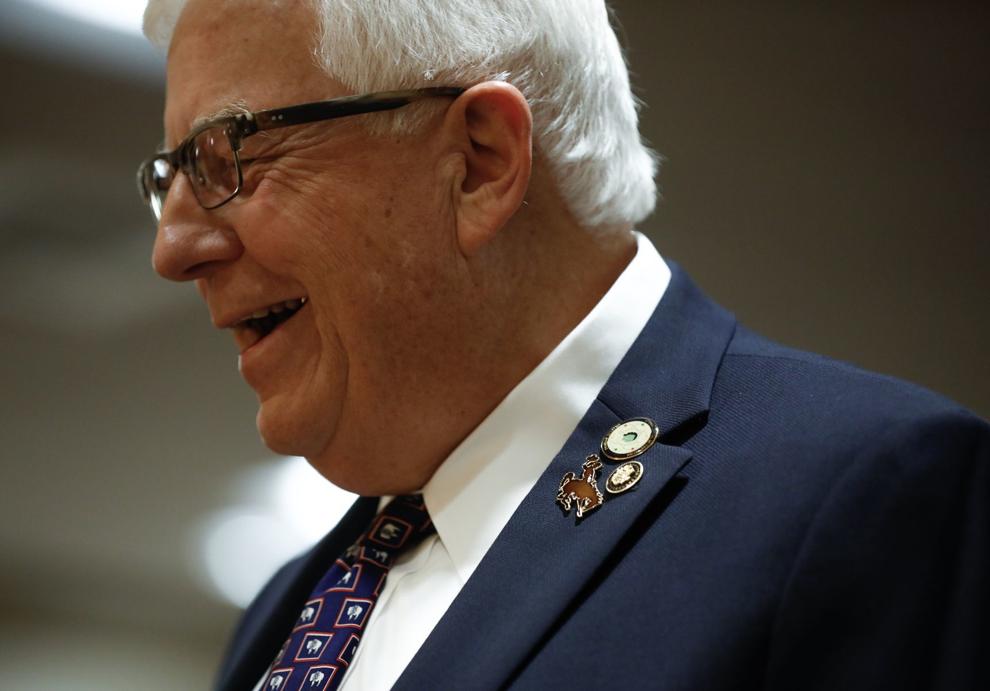 Sen. Mike Enzi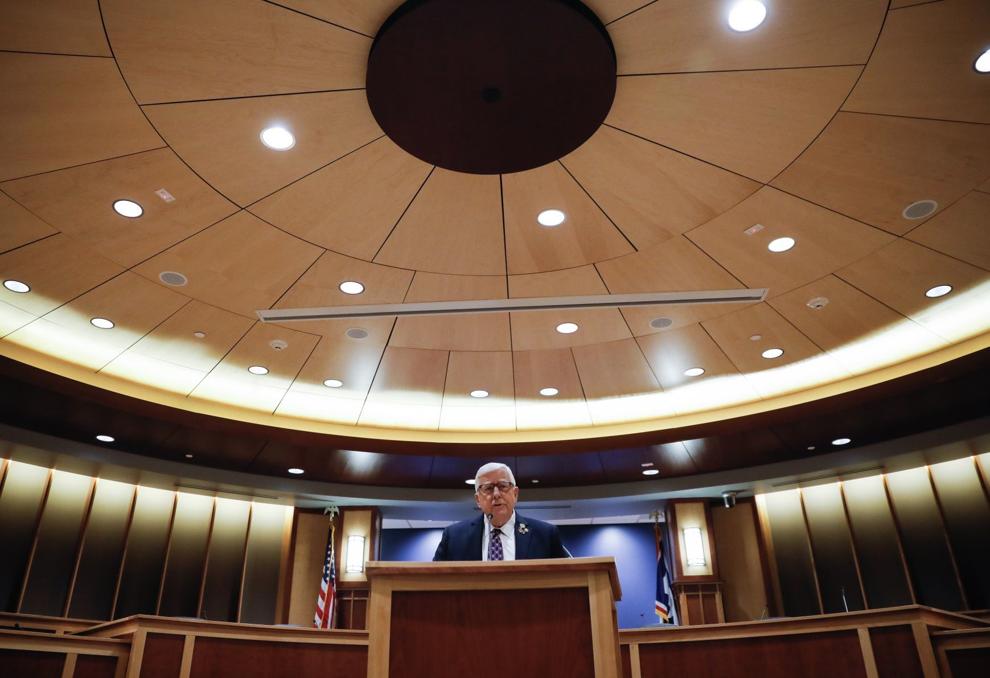 Follow state politics reporter Victoria Eavis on Twitter @Victoria_Eavis