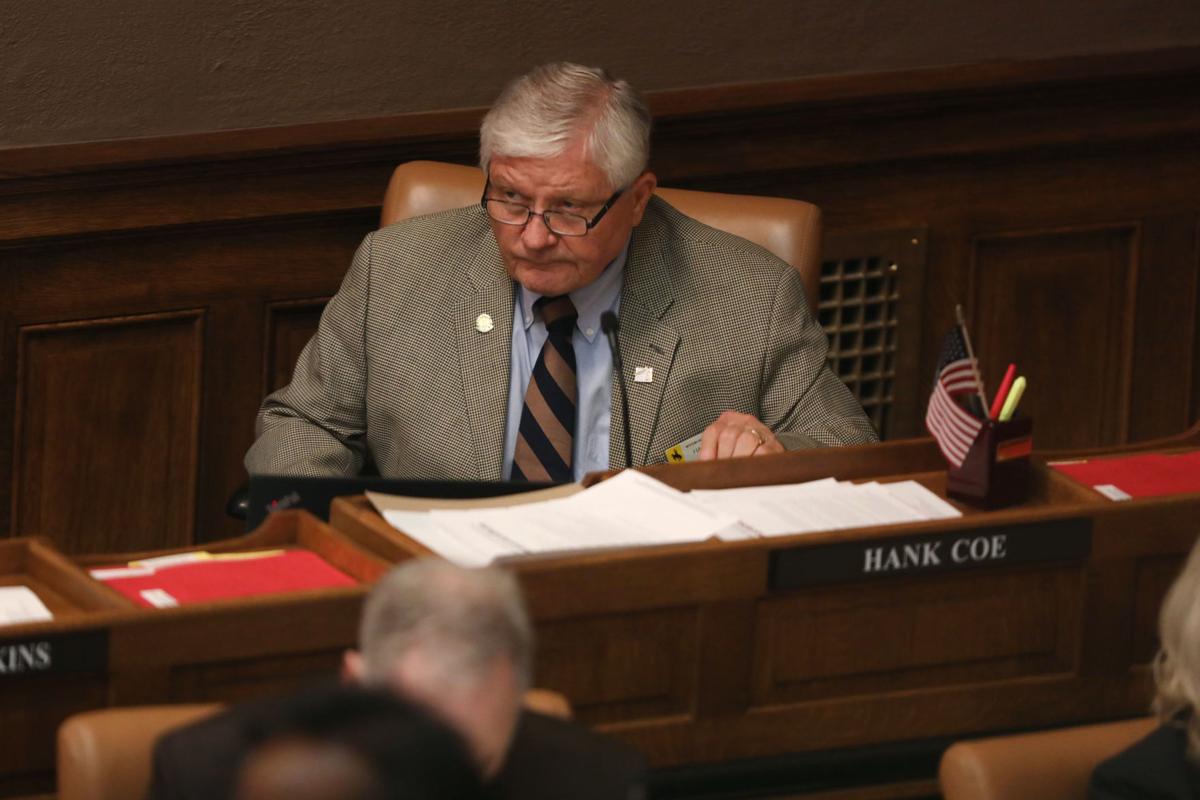 Coe, who served 32 years representing the Bighorn Basin in the Wyoming Senate, retired after last year's session as one of the longest-tenured members of the Legislature. He was later diagnosed with pancreatic cancer.
"Hank Coe was a true leader," wrote Rep. Landon Brown, R-Cheyenne, who served with Coe on the Joint Education Committee. "He was a selfless advocate for Wyoming and her future. His legacy will live for ages to come. Rest In Peace, my dear friend."
On Tuesday, the Park County Board of Commissioners organized an event to honor Coe for his eight terms in the Legislature at an event attended virtually by Gov. Mark Gordon and U.S. Sens. Cynthia Lummis and John Barrasso. Both served in the Legislature with him.
At the ceremony, the commissioners signed a resolution declaring April 29 — his birthday — as "Hank Coe Day."
"He could see short and long-term needs and find solutions to address those," Barrasso said Tuesday.
Lummis, who sat across the aisle from Coe during her time in the Senate, remembered his wry sense of humor.
"Hank Coe is one of those truly exceptional Wyoming people," Lummis said. "He is a great American, a true gentleman of Park County, and I want to join Sen. Barrasso in thanking Hank Coe for his tremendous contribution to the state.
His colleagues in the Legislature were quick to provide tributes to the long-time senator on Thursday night. Sen. Brian Boner, R-Douglas, described Coe as a "pillar of the Wyoming Senate," who dedicated more than three decades of his life to the institution.
"Hank was good man," Boner said. "I remember when I asked him for advice as a new legislator and he replied, with a twinkle in his eye, 'Just vote the way I do and you'll be fine.' I will miss his sense of humor, kind heartedness and dedication to our great state."
Coe's legacy loomed large in Cheyenne and in Park County. One of the state's most influential lawmakers on education policy, Coe served for 17 years on the Education Committee and was a key figure in the creation of the merit-based Hathaway Scholarship, which is still in place today.
Coe eventually rose to the post of Senate majority floor leader in 2001 and later served as Senate president.
He had deep roots in local politics as well. According to the Powell Tribune, Coe served two terms as a county commissioner as well as 23 years on the Cody Volunteer Fire Department. He was also an advocate for Wyoming on the national stage as well, serving terms as Wyoming's liaison to the Council of State Governments.