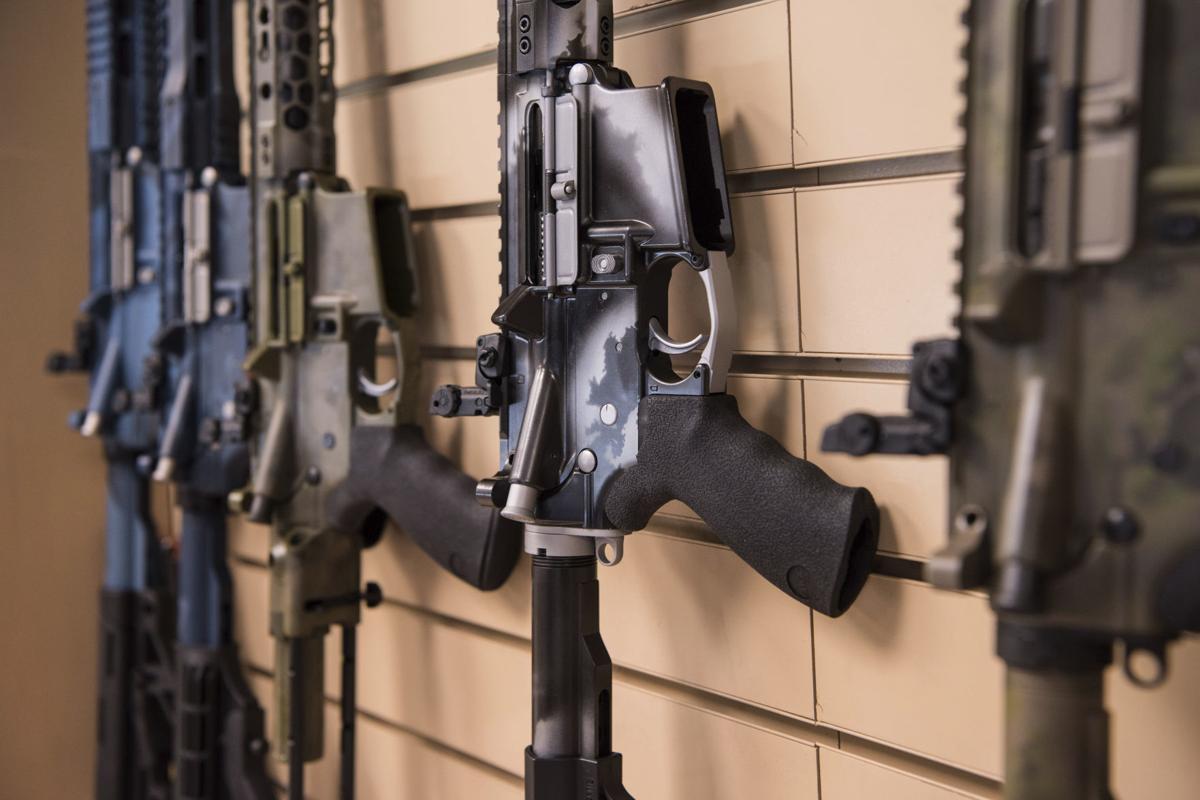 A Gillette lawmaker has pulled legislation proposing new regulations on firearm purchases in Wyoming, blaming a "false narrative" that he said "grossly mischaracterizes the intent and implications of this bill."
In a news release Thursday afternoon, Rep. Bill Pownall — the former Campbell County sheriff — announced he would be withdrawing a bill that would update current regulations for individuals disqualified from gun ownership due to their mental health, a change that essentially would have provided due process to those disqualified from gun ownership.
However, the bill quickly drew comparisons to a separate piece of legislation considered earlier this year by the Joint Judiciary Committee called the "Fix NICS" bill, which proposed certain updates to the state's mental health reporting guidelines to the National Instant Criminal Background Check System. Some — like the hard-line gun rights group Wyoming Gun Owners — compared it to a "red flag" law, prompting backlash from their membership.
"WYGO members: Rep. Pownall just pulled Fix-NICS because of you! This is why we fight the way we do! Well freaking done!" a Thursday night Facebook post from the organization read.
While Pownall said Friday afternoon that the lobbying efforts from Wyoming Gun Owners had little influence on his decision to pull the bill, he believes they may have affected the feelings of other lawmakers, including some of his fellow sponsors.
"I knew at that point I was probably losing some votes, so there was no sense trying to push this bill when I knew there were some other things we could work on down there," he said. "I knew we weren't going to get it passed, so I didn't want to waste time trying to work on it."
You have free articles remaining.
Critics of the bill equated Pownall's version of the bill to a Fix-NICS bill that had previously been discussed — and subsequently killed — by the Judiciary Committee after drawing heavy scrutiny from individuals who believed it could potentially be used to seize guns from law-abiding citizens.
There were numerous differences between the language of that bill, which was characterized by former state Sen. Marti Halverson as a slippery slope to further gun control, and Pownall's legislation, which included a number of amendments considered late last year. However, Pownall's bill sought to accomplish the same objectives: improve Wyoming's data collection and bring the state in line with the background check system used to enforce federal gun laws while allowing those improperly placed on the list to appeal.
One of the big oversights in the argument presented by his opponents, Pownall said, is a simple one: One cannot go through this process if they were never put through the court system in the first place.
"Unfortunately, a false narrative has emerged that grossly mischaracterizes the intent and implications of this bill," Pownall wrote in his statement. "Due to the short timeframe of the Budget Session and the immense workload in front of the legislature, I will be pulling HB00059 for consideration at this time. I believe a more robust conversation surrounding this issue is warranted and I look forward to discussing this more with my constituents, gun sellers and law enforcement in the near future.
"Let me be clear," he added, "this bill does not take away guns from honest law-abiding citizens. It only helps address laws on the books today."
Wyoming currently ranks among the worst states per capita for mental health records submitted to the national database, according to the National Shooting Sports Foundation, despite one of the ATF's highest reported rates of per capita gun ownership in the United States.
However, Pownall said that the bill was actually supported by numerous firearms retailers around the state, who saw the legislation as a means to reducing their liability under federal gun laws.
"They didn't have an issue with the dang bill — they thought it was great," Pownall said. "As we know, in this day of getting sued, it doesn't take much to get that done. They didn't consider it a threat to selling guns, they thought it took a burden off of them."