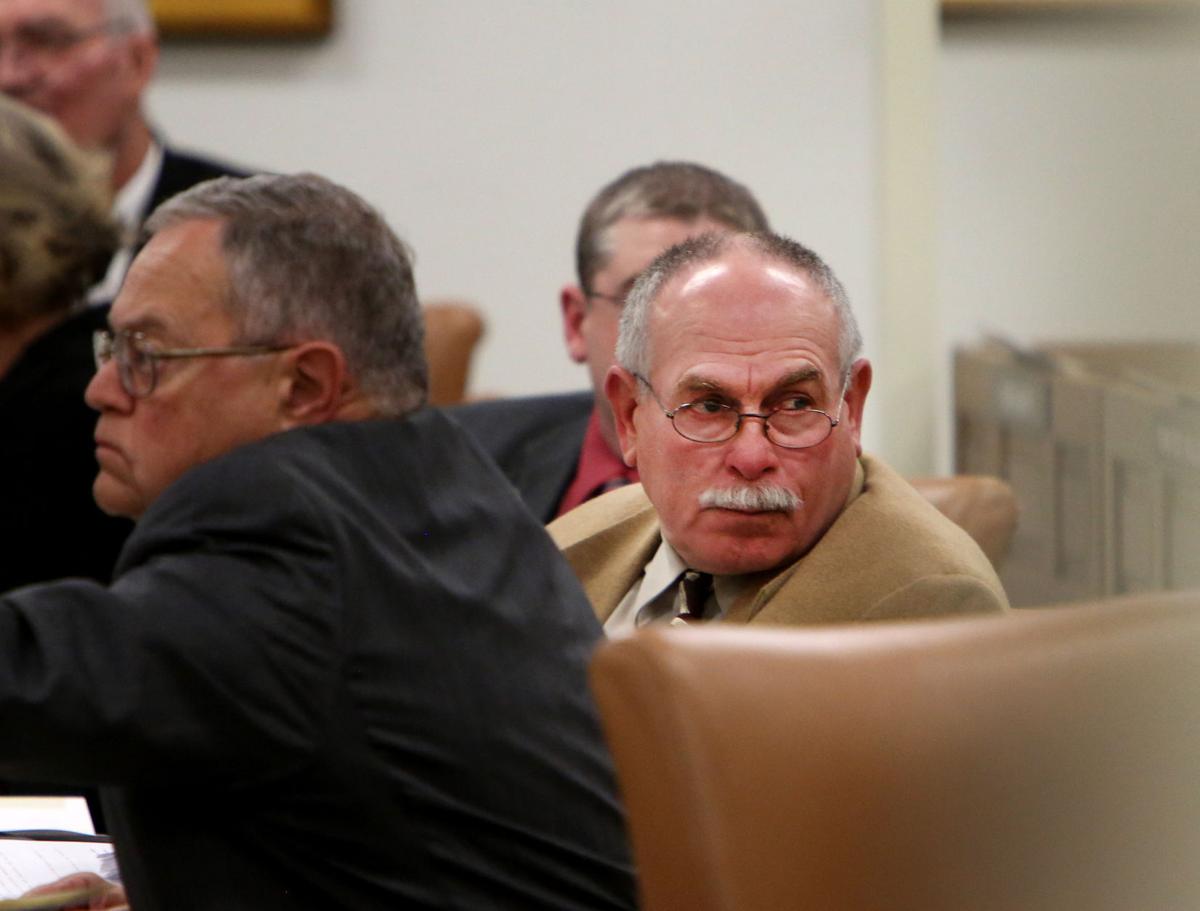 Gillette Republican Rep. Roy Edwards died Monday morning after a more than weeklong struggle with an unspecified illness, an email sent to all Wyoming legislators said.
"It's with a heavy heart that I tell you Roy Edwards went home to glory. He passed at about 10:30 this morning," read the email, sent by fellow Gillette Republican Rep. Scott Clem. "Please keep his wife and children in your thoughts and prayers."
Edwards was 66 years old. He is survived by three children and his wife, Glenda.
According to an Oct. 24 article in the Gillette News-Record, Edwards had been transported to a Casper hospital after contracting an unspecified illness.
In a statement, Speaker of the House Steve Harshman, R-Casper, praised the three-term lawmaker's service to his district and state.
"So sorry to hear the news of Representative Edwards' passing," Harshman said. "He has been in my prayers the last several days and my condolences, thoughts and prayers are with his family during this difficult time. Representative Edwards was a good man, and we all appreciate his service to our state. We will all miss him."
Top figures in Wyoming politics — including Gordon and U.S. Rep. Liz Cheney — also expressed their condolences late Monday afternoon.
"Jennie and I were profoundly saddened to learn of the passing of Representative Edwards," Gordon said in a statement. "Our thoughts and prayers are with his family, his wife Glenda and their children. Representative Edwards was a passionate defender of the Constitution and he will be missed."
A staunch conservative in the Wyoming Legislature, Edwards was a reliable member of the body's right-wing bloc in the House of Representatives. He served as a member of both the Joint Committee on Corporations, Elections and Political Subdivisions and the Committee on Travel, Recreation, Wildlife & Cultural Resources.
In recent months, he and several other Gillette Republicans had formed a group intended to promote a number of hard-line conservative policies, including provisions against quarantining healthy people and forced vaccines. The group also backed efforts to make Wyoming a Second Amendment "sanctuary state.
Edwards had also been a sharp critic of Gov. Mark Gordon's public health orders as well as the state's response to the COVID-19 pandemic, which he once characterized as politically motivated.
Running unopposed in Tuesday's elections, Edwards secured his party's nomination this summer in a competitive primary against former Gillette Mayor Tom Murphy, winning by a more than 15-point margin.
The death of a candidate prior to Election Day is not unprecedented in Wyoming: In 2018, Republican Tony Lopez, who was running for Albany County attorney, died at age 65 less than one month before voters went to the polls. Because ballots had already been printed, his name appeared on the ballot.
With more than half of Wyoming's registered voters having already cast ballots — and with Edwards not facing an opponent — he is likely to be the winner of Tuesday's election.
What happens now?
According to Wyoming election code, any vacancy by a state legislator will go to the local county party the lawmaker was a member of — in this case, the Campbell County Republican Party — which will offer a list of three prospective candidates to fill the position within 15 days of the vacancy.
The local board of county commissioners would then select a candidate to fulfill the remainder of their term.
"With regard to Representative Edwards' current unopposed race in House District 53, Wyoming Statute 22-18-101(d) directs that 'If a person who has died is elected, a vacancy in office shall occur and the office shall be filled in the same manner as it is filled when a vacancy occurs after the term of office has begun,'" Monique Meese, a spokesperson for the Wyoming Secretary of State, wrote in an email. "As such, the task will fall to the Republican Central Committee in accordance with Wyoming Statute ... to fill the vacancy."