Wyoming Treasurer Mark Gordon won the Republican Party's nomination for governor Tuesday after one of the most contentious primary races in recent memory.
Emerging from a field packed with outsiders, Gordon captured about 33 percent of the vote on his way to a victory that, at times throughout the race, was in doubt.
A weeks-long advertising blitz and numerous high-profile endorsements, including an 11th hour endorsement from President Donald Trump, helped to push Jackson millionaire Foster Friess from the back of the pack to the front, a surprising surge given his relative obscurity in Wyoming state politics several months ago.
Natural resources attorney Harriet Hageman finished third.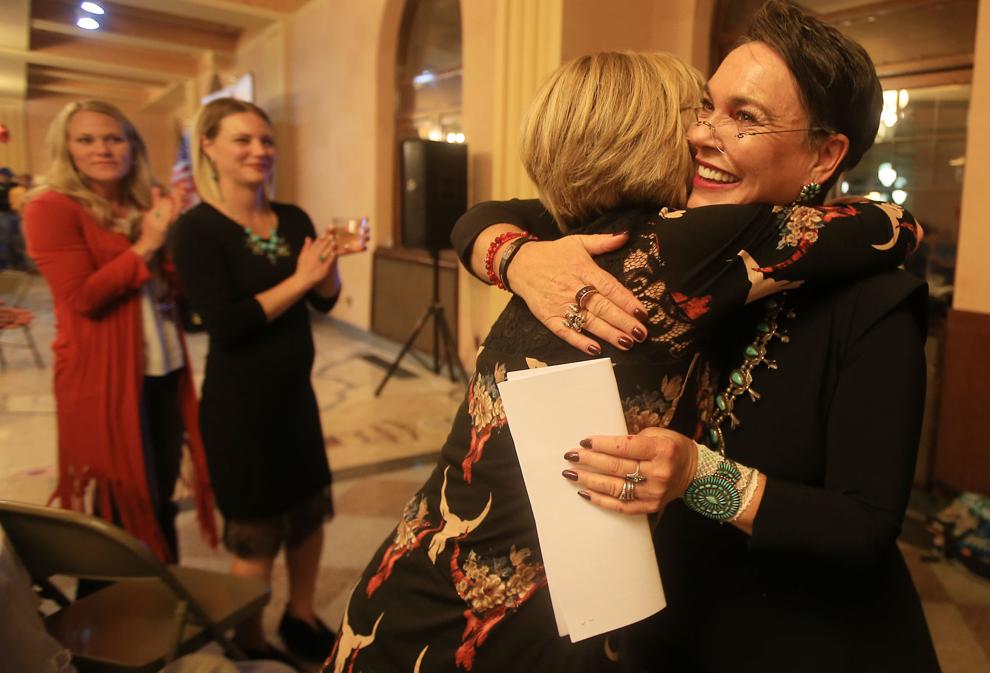 Tuesday's results are colored by one of the most negativity-laden campaigns in the history of Wyoming politics. Debates on the campaign trail were, at times, combative, and a deluge of negative campaign ads from unknown sources flooded everything from the airwaves to Wyomingites' Instagram feeds.
The night before the election, robocalls from an unknown group called Wyoming Friends of Coal disparaging Gordon were quickly denounced by industry group leaders. On Instagram, another advertisement from a group called "Never Trumpers Revealed" specifically targeted Hageman, who was among a group of Republicans attempting to change the rules around the party's nomination process after its voters chose Donald Trump as its nominee for president.
Finishing in the bottom half of the field were Sam Galeotos — who seemed to swap places with Friess in the polls in the final months of the race — as well as Taylor Haynes and Bill Dahlin, both of whom gained little traction in the few polls that were conducted throughout this campaign season.
Friess, who was waiting at his hotel for the results to come in, arrived at his watch party in downtown Casper several hours after its 7 p.m. start time to give his concession speech.
Tuesday's results reflect insights gleaned from a number of statewide polls over the past two weeks, which showed both Gordon and Friess leading the pack in the campaign's closing weeks. The margin of victory for Gordon, however, was far wider than predicted, as the two polls — conducted by the Trafalgar Group and the University of Wyoming — put Gordon anywhere between one point down and six points ahead of Friess.
Looking toward November, Gordon said he anticipates a "tough battle" against a very strong candidate in Throne, though he plans to continue with the ground game that has so far gotten him success: reaching out to voters door-to-door and focusing on strong fundraising efforts across the state, all within the context of a message he said all Wyoming voters can agree on — not just Republicans.
"We'll keep the message the same," said Gordon. "Spending within our means, making it more efficient and easier to do business in Wyoming, focusing on education and health care and giving towns and counties the support they need. That's what we've been saying throughout the campaign, and that's what we'll continue to say."
Those efforts won't start immediately: he has a "day job," he said, beginning with a meeting of the state oversight committee meeting tomorrow. Then, it's back to the campaign.
"We can't afford to let down," he said.
While Friess supporters the Star-Tribune spoke to on election night backed their candidate for a multitude of reasons — his pro-life stances, his charisma and his connections in both Washington and the private sector — those who supported Gordon saw their candidate as among the safest and most genuine choices in the Republican field. At Casper College, Debra Hiner, who recently registered Republican after time as an independent, said she liked Friess but in the end, voted for Gordon, calling Friess the "rich rancher from Jackson."
Gordon supporter Gary Gasser, who drove in from Cody with his wife, Tina, to vote, also decided on Gordon.
"He's a Wyoming guy," said Gasser, adding he thinks his time as an effective treasurer should be rewarded. "I'm not going to be influenced by Washington money from Friess or any of those other people I deem as 'carpetbaggers.'"
"I wish it wasn't Republican/Democrat," added his wife, Tina, a Democrat. "There's a couple of the Republicans I would have loved to vote for. Hageman, I would've loved to vote for her. I just think it's bad you vote for Republicans because they're Republicans. I think you should vote for who you want to vote for."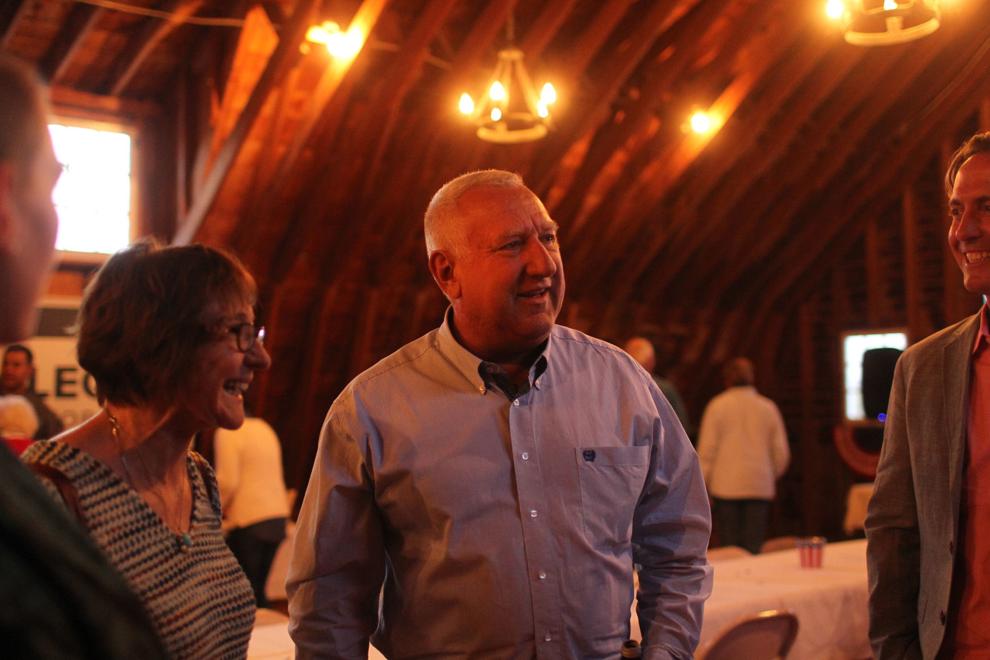 Throughout a contentious race where advertisements often attacked each candidates conservative credentials, she added people should simply vote for the most qualified people.
"People say something is a Republican's fault or a Democrat's fault… But it's both their fault," she added. "We can't compromise anymore."
The statewide Republican Party, which has refrained from communicating with or endorsing candidates, intends to unify around the nominee immediately, with plans to begin ground game efforts starting Aug. 30. No plan of attack against the Democratic nominee, Mary Throne, has been settled on, with the state party instead focusing on early strategies built around conducting digital outreach and building a ground strategy. The group has already begun the process of scheduling dinners and fundraisers and, in the coming days, will meet with the candidate and their team to hone campaign strategy heading into November.
No matter who the victor was, state party chairman Frank Eathorne is confident that the Republican candidate will be named the next governor of Wyoming come November.
"We know that when Republican values win, Wyoming wins," he said. "That's a great rallying cry, and there won't be a lot of details we're looking at. What differentiates us from the Democrats is what makes us distinctly Wyoming."
Follow politics reporter Nick Reynolds on Twitter @IAmNickReynolds