CHEYENNE — The 2023 legislative session is over. But the fate of many bills is still up in the air.
Gov. Mark Gordon has a 15-day window after the session to take action on bills that were sent his way in the last days of the Legislature's work this year. Some of the controversial social bills that cleared the Legislature this session will fall into that time period.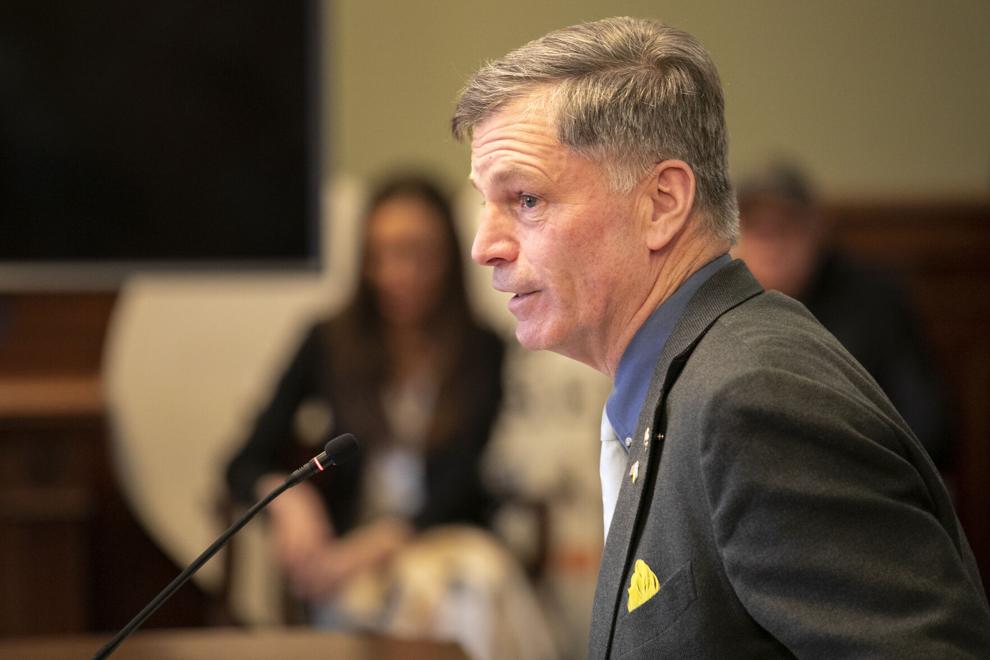 That includes House Bill 152 — legislation championed by the far-right Wyoming Freedom Caucus that aims to ban abortion sooner than last year's abortion trigger ban would — and Senate File 133, a bill that would restrict transgender athletes from competing on female school sports teams.
Gordon doesn't have the luxury of waiting until the session is over to take action on every bill. But he has a lot more leverage to decide the fate of legislation that does have this extra time. That's because the Legislature can't override his vetoes if it's not in session, nor can it convene in a special session for the explicit purpose of doing so.
That gives Gordon a lot of power over legislation like House Bill 152 and Senate File 133, which passed through both chambers with super-majority votes and could likely survive a veto override vote if that was still an option.
Some lawmakers have criticized legislation that will come across Gordon's desk over the next couple of weeks as unconstitutional and likely to end up in court.
"I'm not necessarily swayed by political pressure and I'm not necessarily swayed by the challenges that can be there, but I am not going to sign a bill that I perceive as being unconstitutional," Gordon said when asked how those potential risks would factor into his decisions to veto or allow bills to become law.
Much of the debate on House Bill 152 in particular centered around the legislation's constitutionality, with some lawmakers arguing that it violated separation-of-powers principles.
Most of the potentially problematic language was stripped from that legislation through amendments. The main constitutional question that still remains is the bill's definition of abortion as not being health care, something that differentiates the legislation from its predecessor House Bill 92, the abortion trigger ban that was passed last year and that's currently being challenged in courts. Gordon signed last year's bill into law.
When asked if the bill's definition of abortion could cause a hang up for the its passage into law, Gordon said he still needs to review the legislation.
"I have to review that bill carefully," Gordon said. "Mind you, we currently have a bill that's being litigated, and I need to weigh all of that. This issue needs to be settled."
Friday wrapped up a session that garnered an inordinate amount of national attention, particularly around Speaker of the House Albert Sommers' decision to stall bills pushed by the Wyoming Freedom Caucus and its national counterpart, the State Freedom Caucus Network.
One of those bills would have banned classroom instruction on gender identity and sexual orientation in certain grades. Another would have created an education savings account to fund private and homeschool education. The last, which Sommers referred to a committee that significantly amended the bill, would have outlawed gender-affirming medical treatments for minors. These bills were modeled after legislation from outside of Wyoming. (None of the bills ended up clearing the Legislature.)
Notably, Gordon didn't mention any of these topics as priorities in his vision for Wyoming during his State of the State address at the beginning of the session.
The governor closed the session on Friday with a more pointed message, reminding lawmakers that the state needs to focus on "Wyoming solutions for Wyoming problems" and highlighting his concern about Washington D.C. think tanks that "develop model pieces of legislation" to influence national politics.
"I think that there has been a tremendous amount of national legislation," Gordon told the Star-Tribune on Friday.
"I said, 'Here in Wyoming, we need to focus very much on Wyoming solutions to Wyoming problems, so please don't get distracted with policy pieces that have very little bearing on Wyoming issues.'"
Lawmakers have also told the Star-Tribune that there appears to have been more "national, template-type bills" bills this year than there have been in past sessions.
While Wyoming often borrow ideas from other states when creating legislation, Speaker of the House Sommers differentiated between bills with out-of-state influences that are discussed and adjusted in public by committees during the interim, and those sponsored by an individual lawmaker that pop up at the beginning of sessions and aren't always adapted to Wyoming statutes. Sommers said Friday morning that he thinks this "national movement to bring national legislation" into the state is "not a good outcome."
"The issues are fine, you can debate those. But I think national movements to push these in the states ... it's not how we have done business in Wyoming before," Sommers said.
That being said, some of the bills that passed this session do fit Gordon's ideal of being Wyoming solutions to Wyoming problems.
For instance, there's House Bill 4, which extends postpartum Medicaid coverage from two months to a year, and House Bill 74, which creates an outdoor recreation and tourism trust fund to help develop Wyoming's tourist industry.
"Those are the kinds of things where I think legislators did well. I'd like to have seen maybe a little bit more of that," Gordon said.
PHOTOS: Gordon delivers State of the State address
State of the State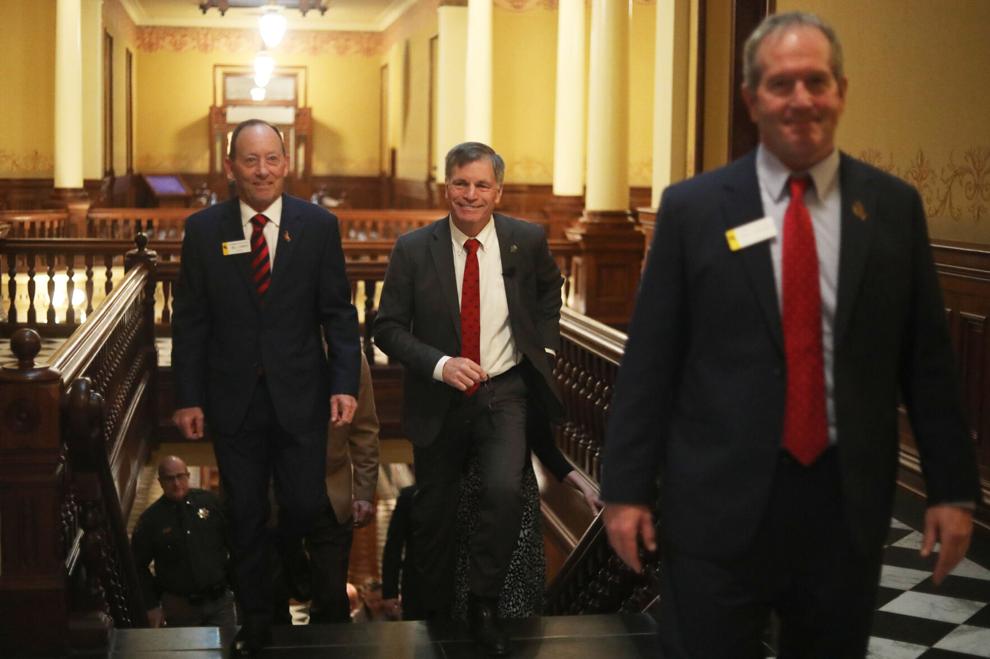 State of the State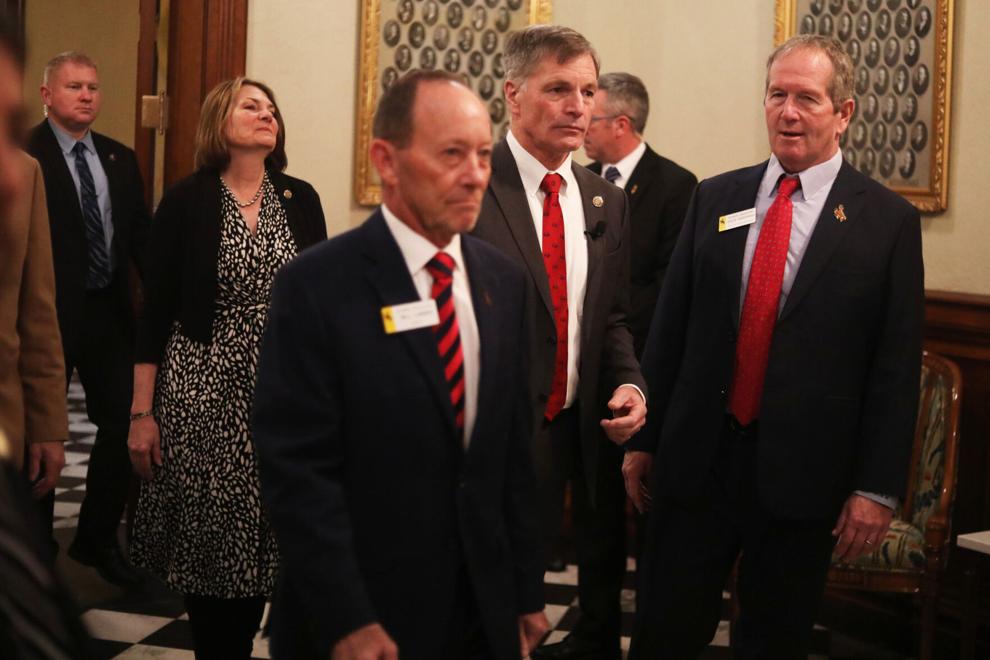 State of the State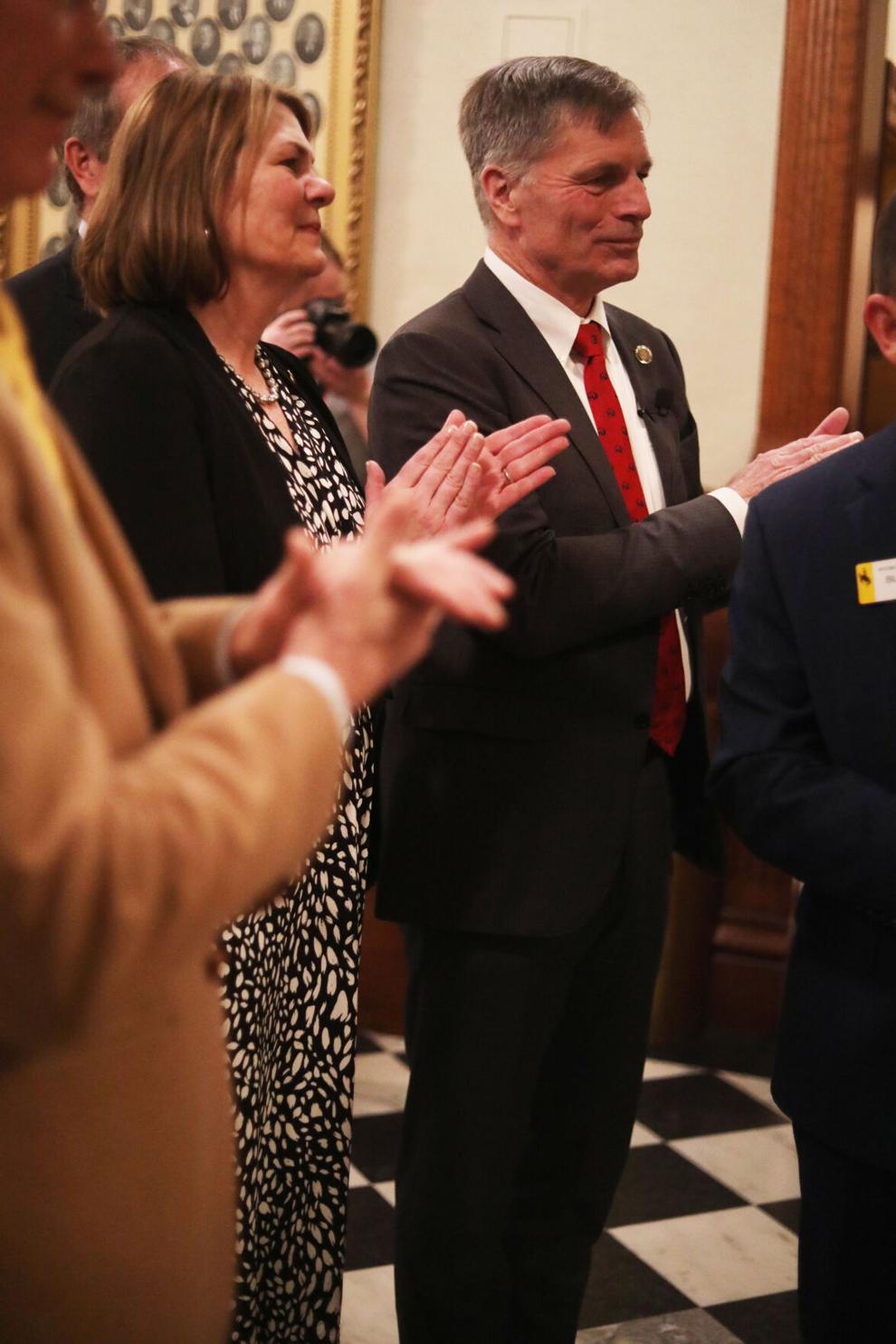 State of the State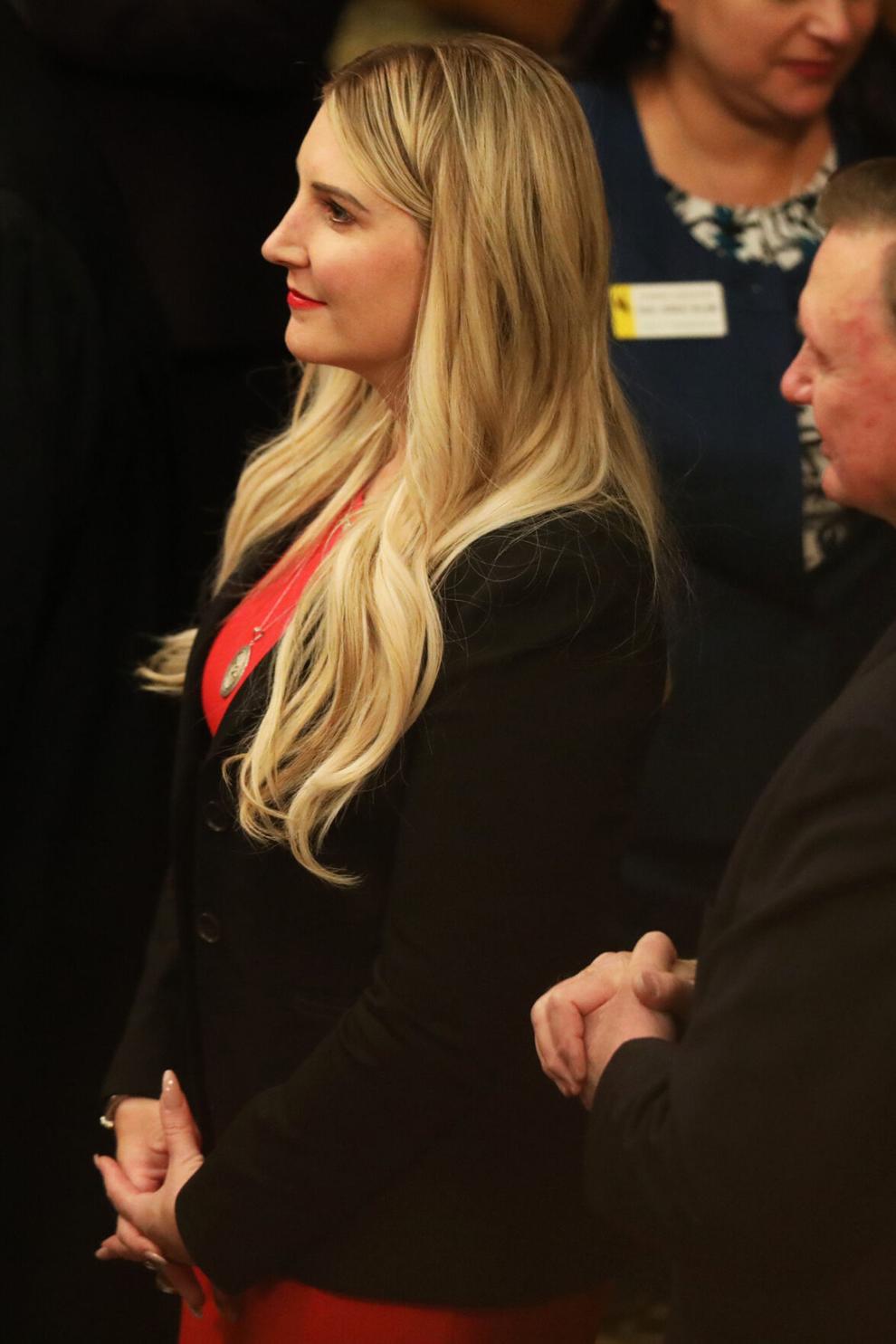 State of the State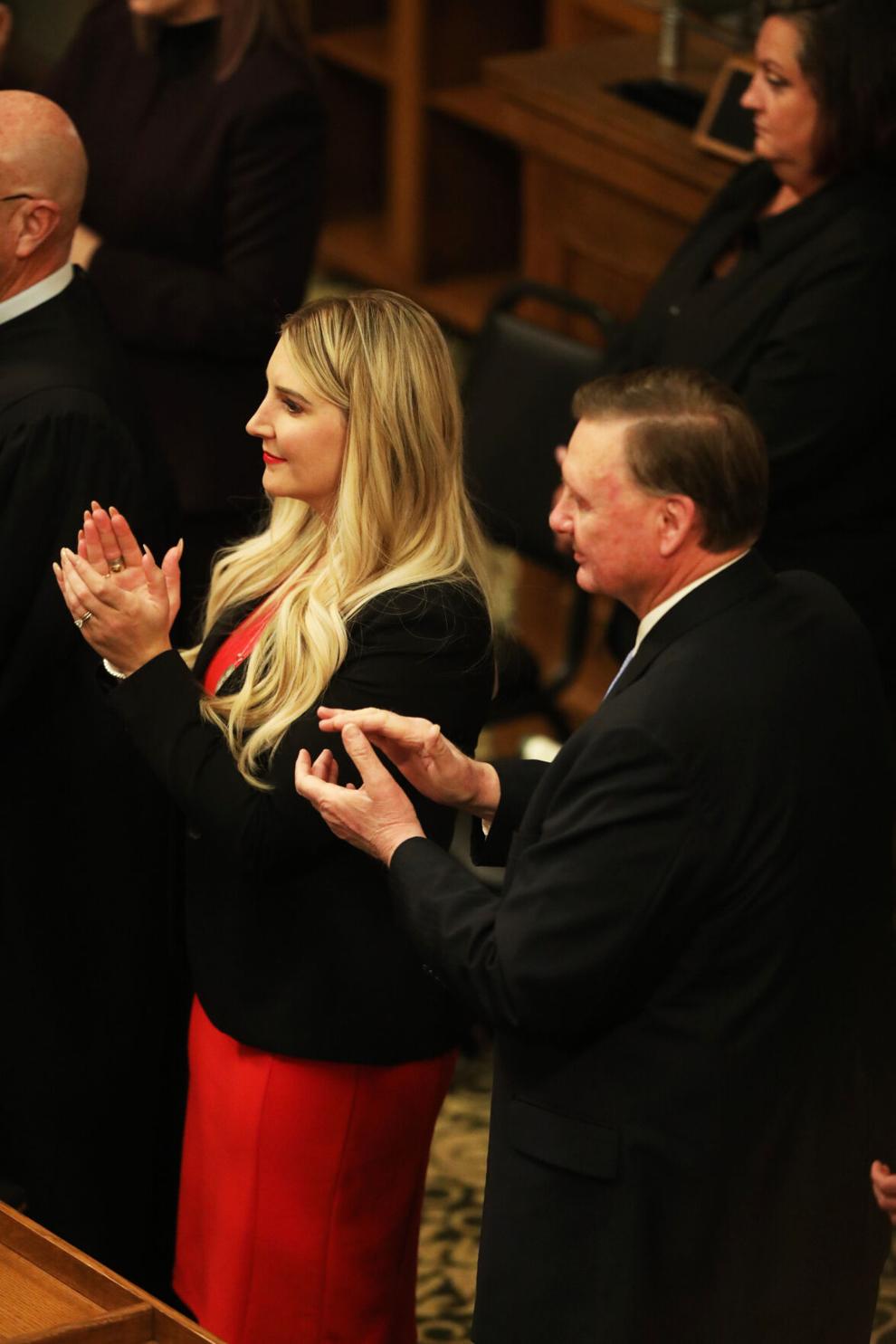 State of the State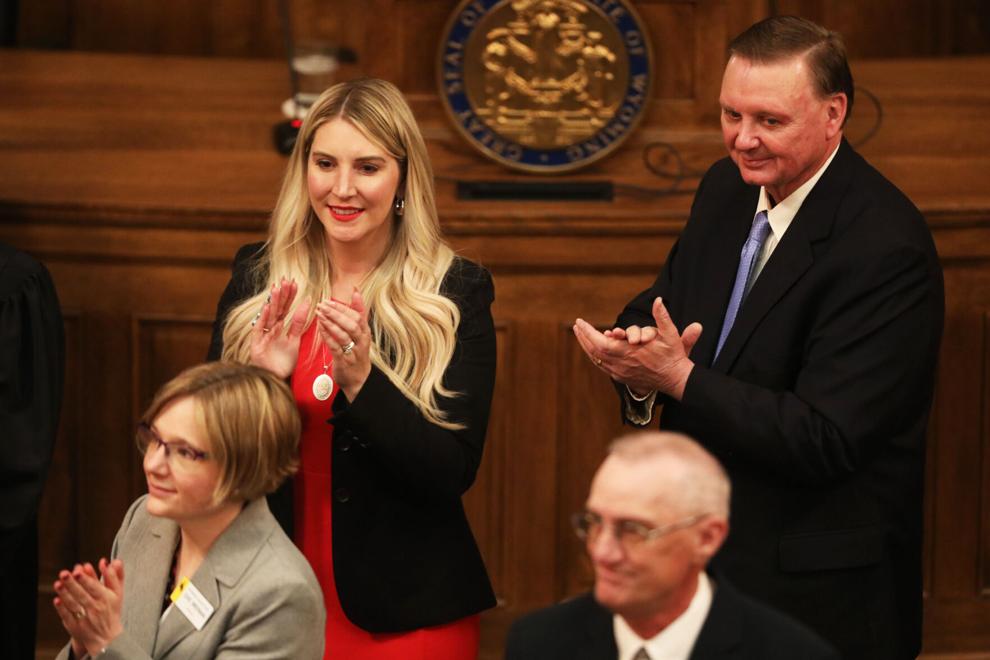 State of the State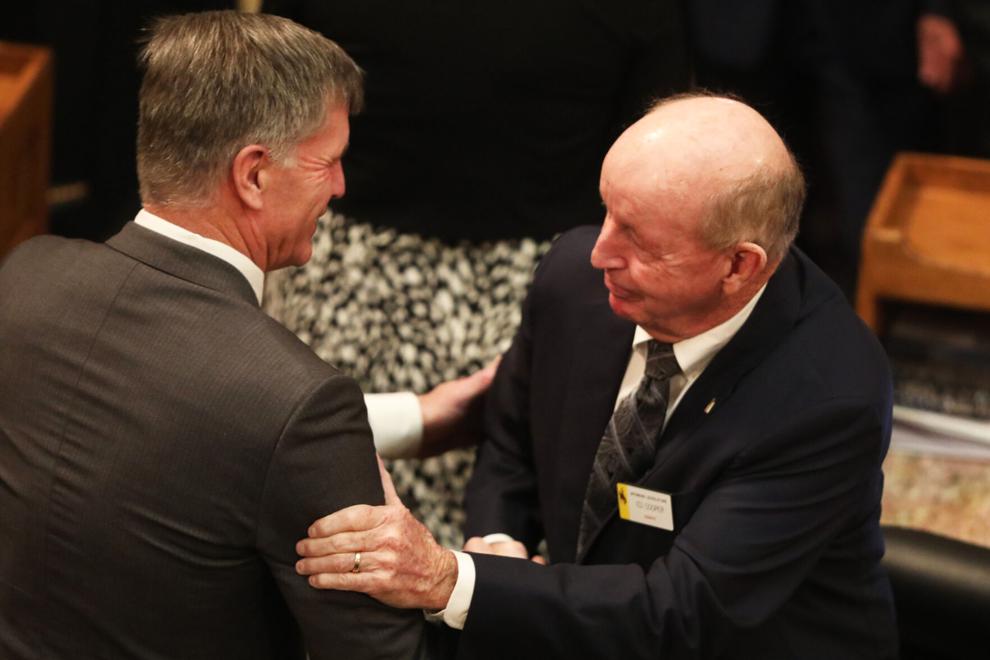 State of the State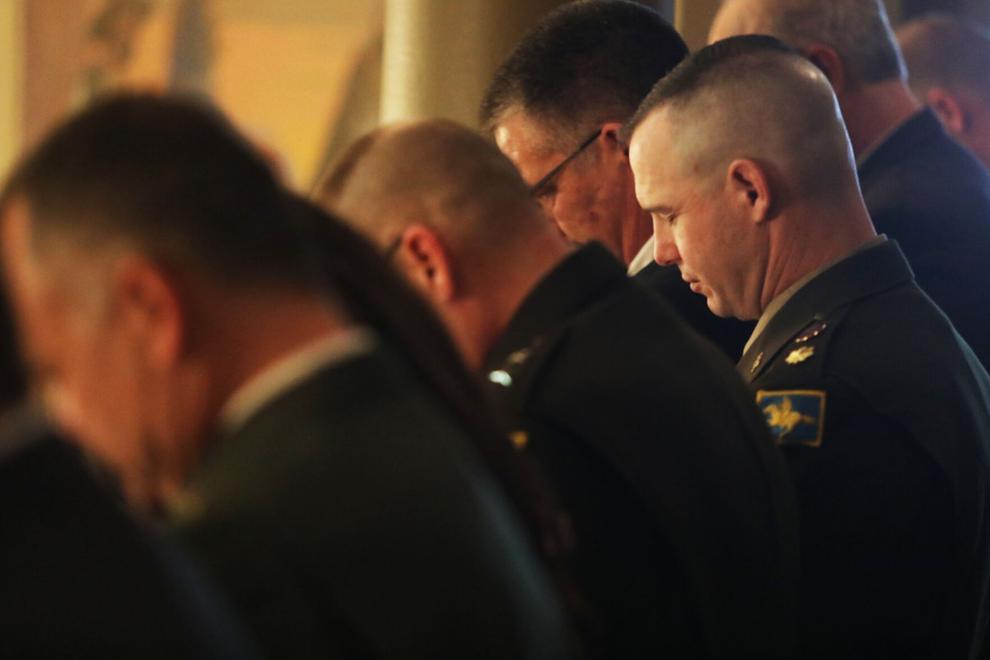 State of the State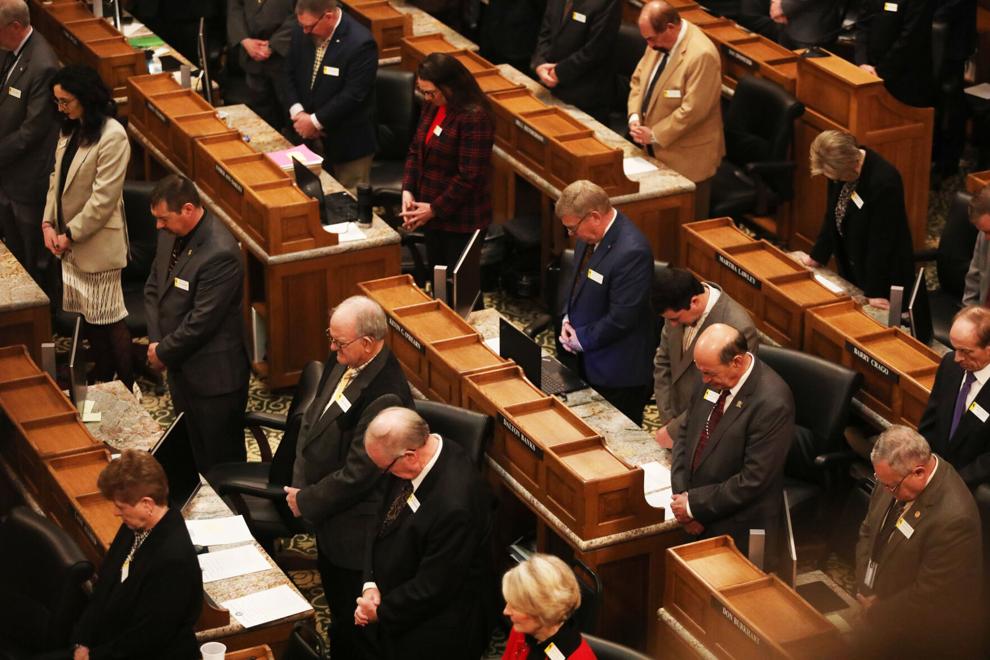 State of the State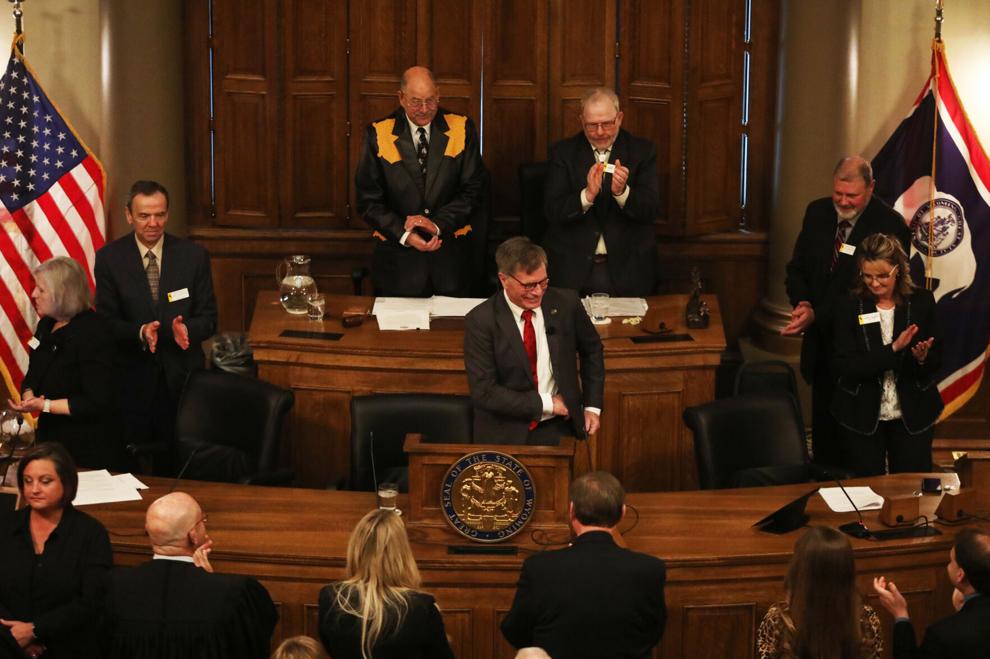 State of the State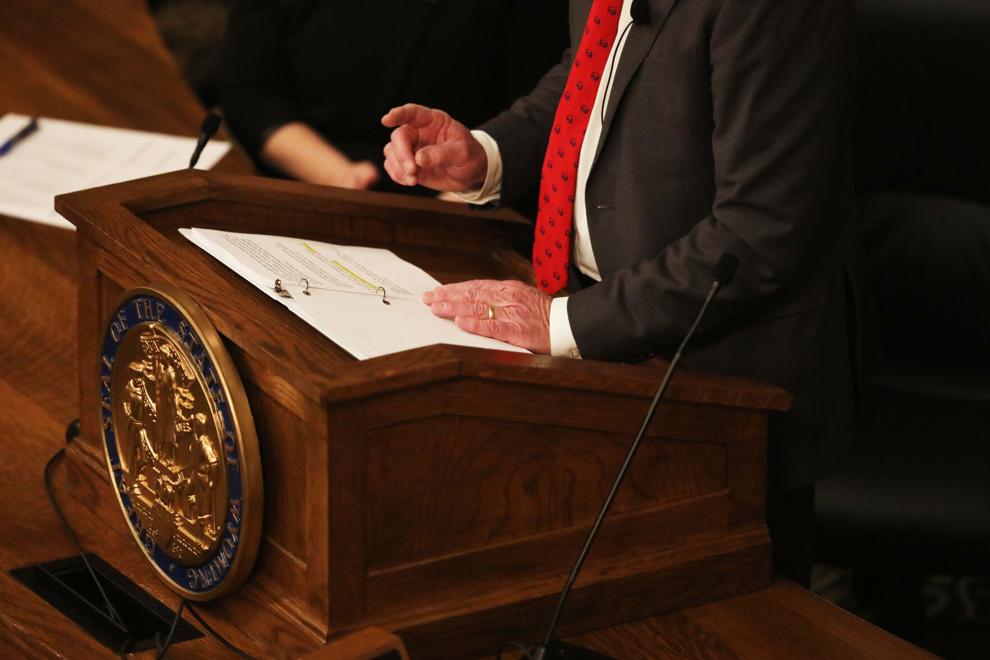 State of the State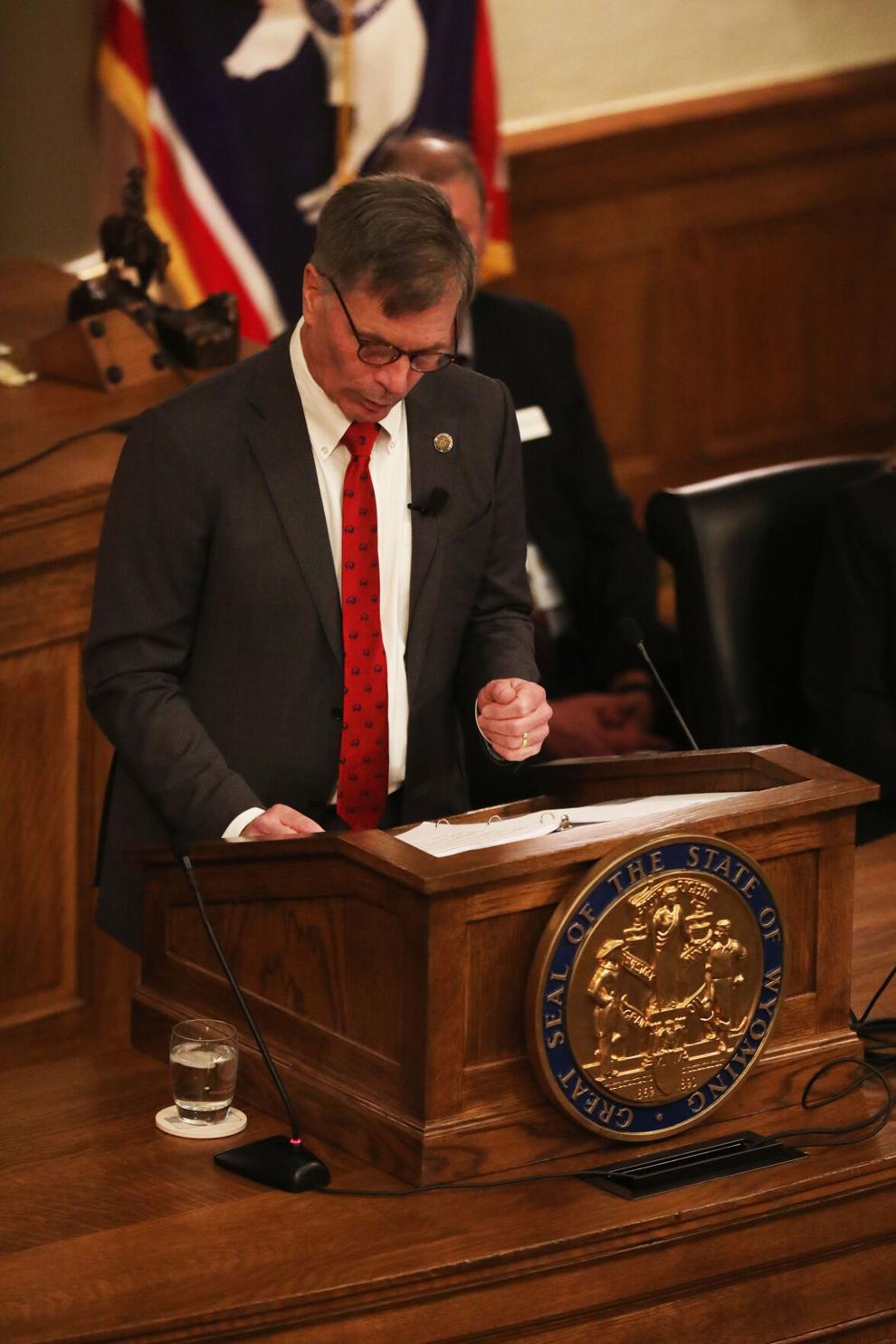 State of the State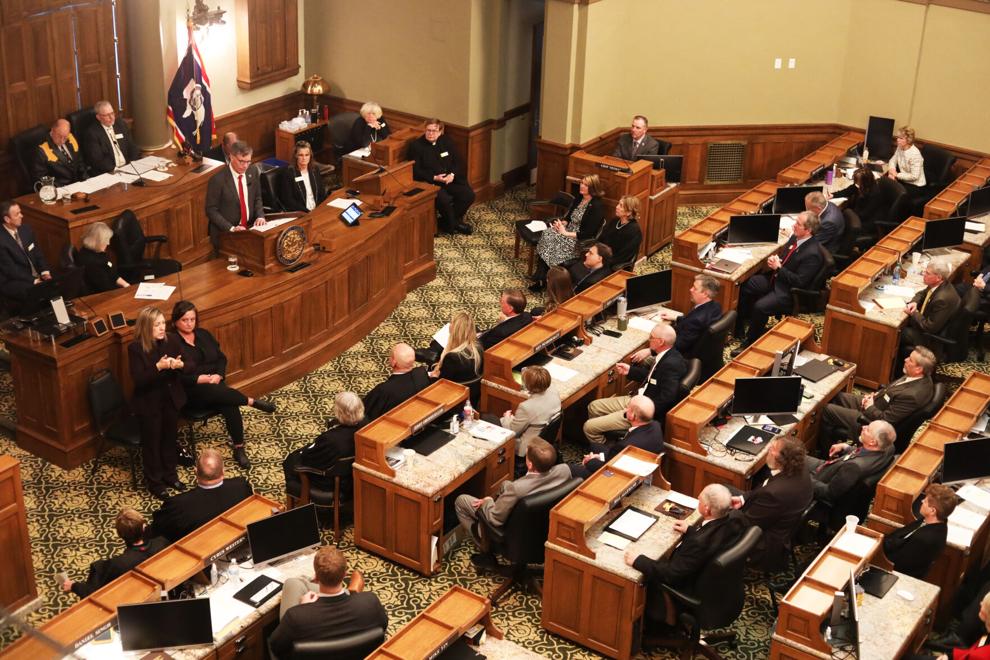 State of the State
State of the State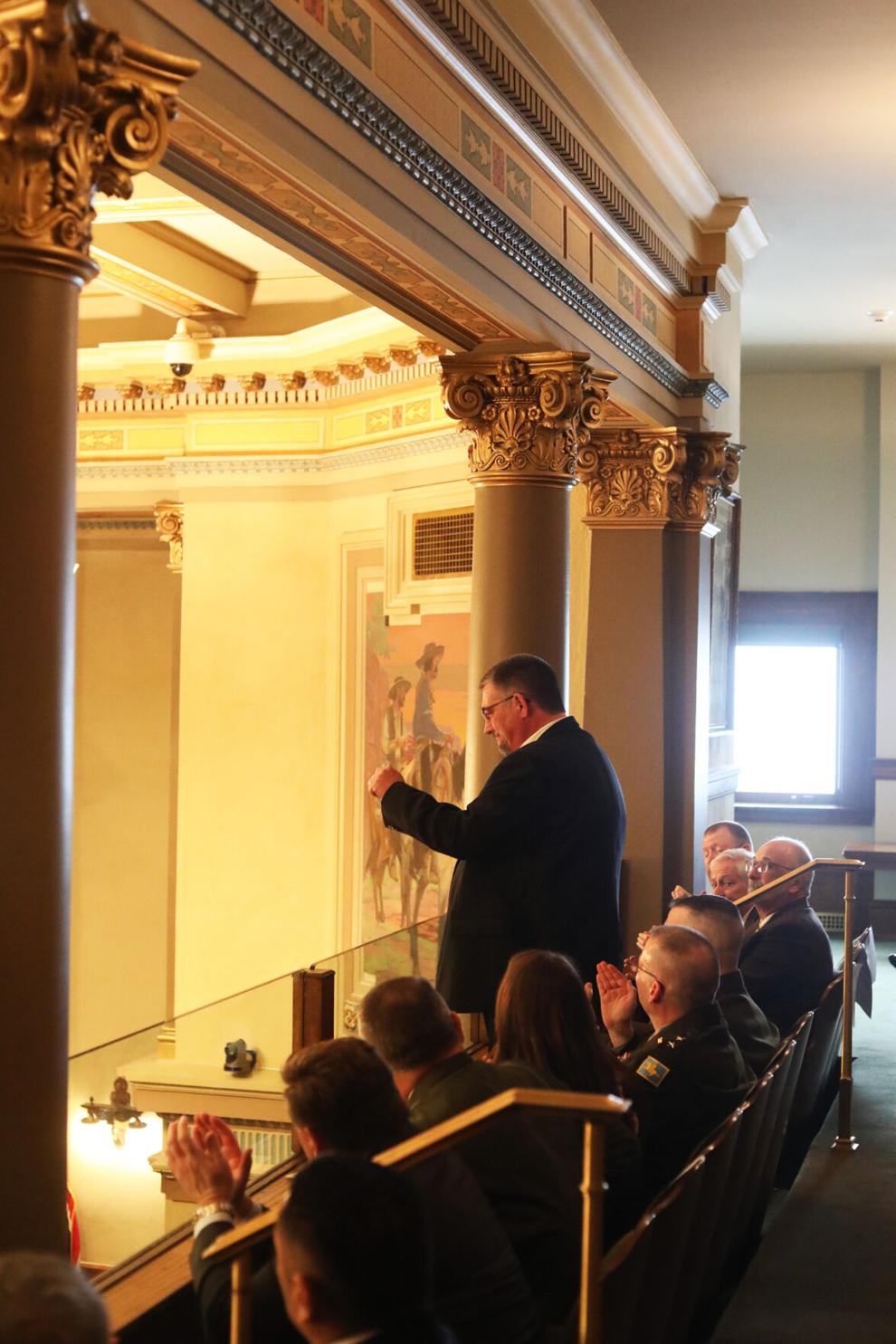 State of the State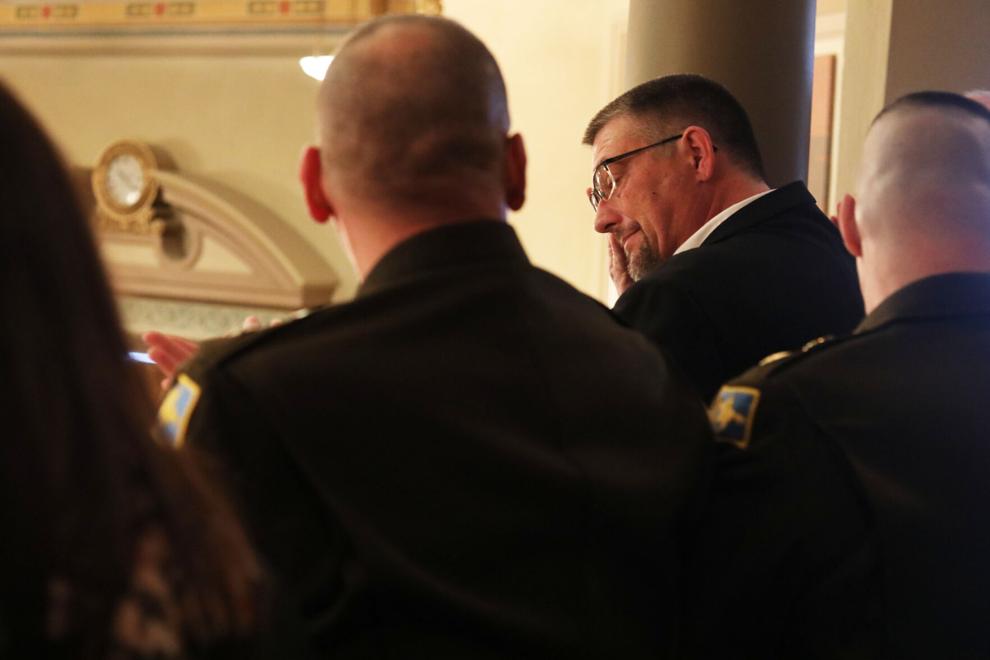 State of the State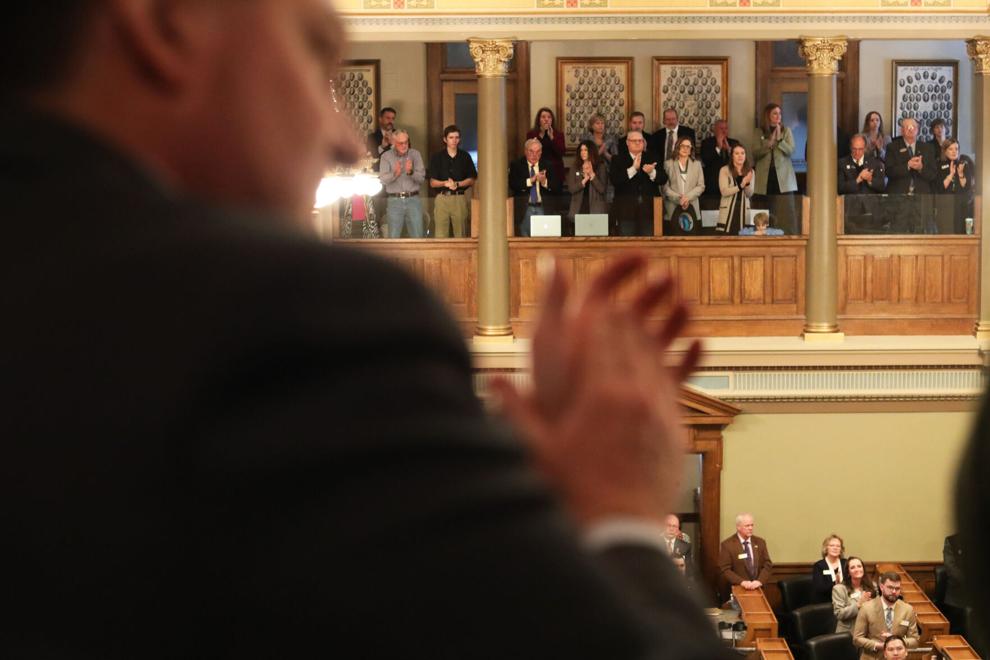 State of the State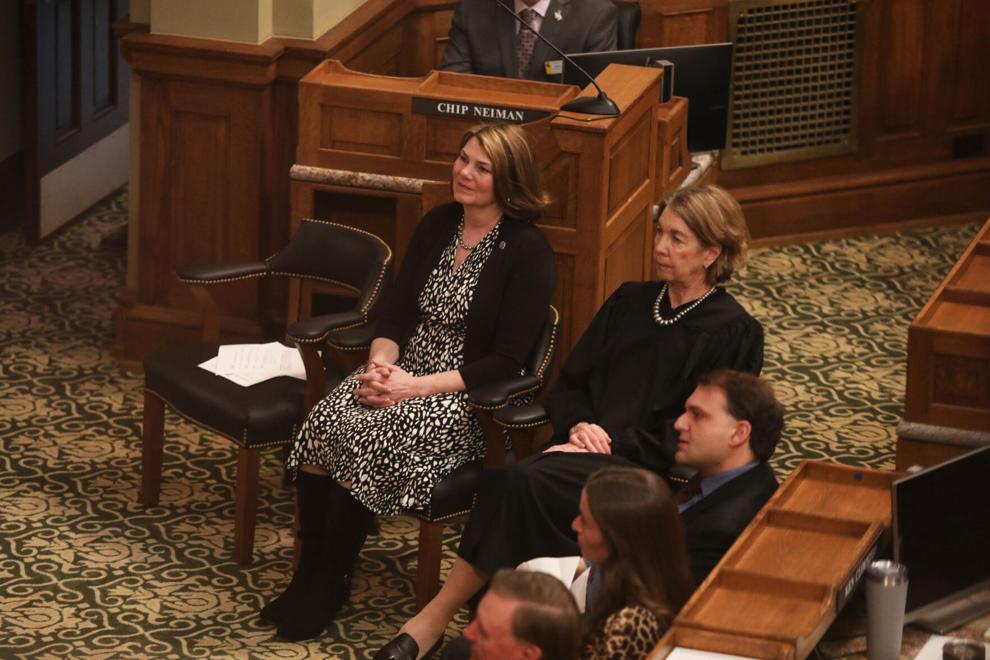 State of the State
State of the State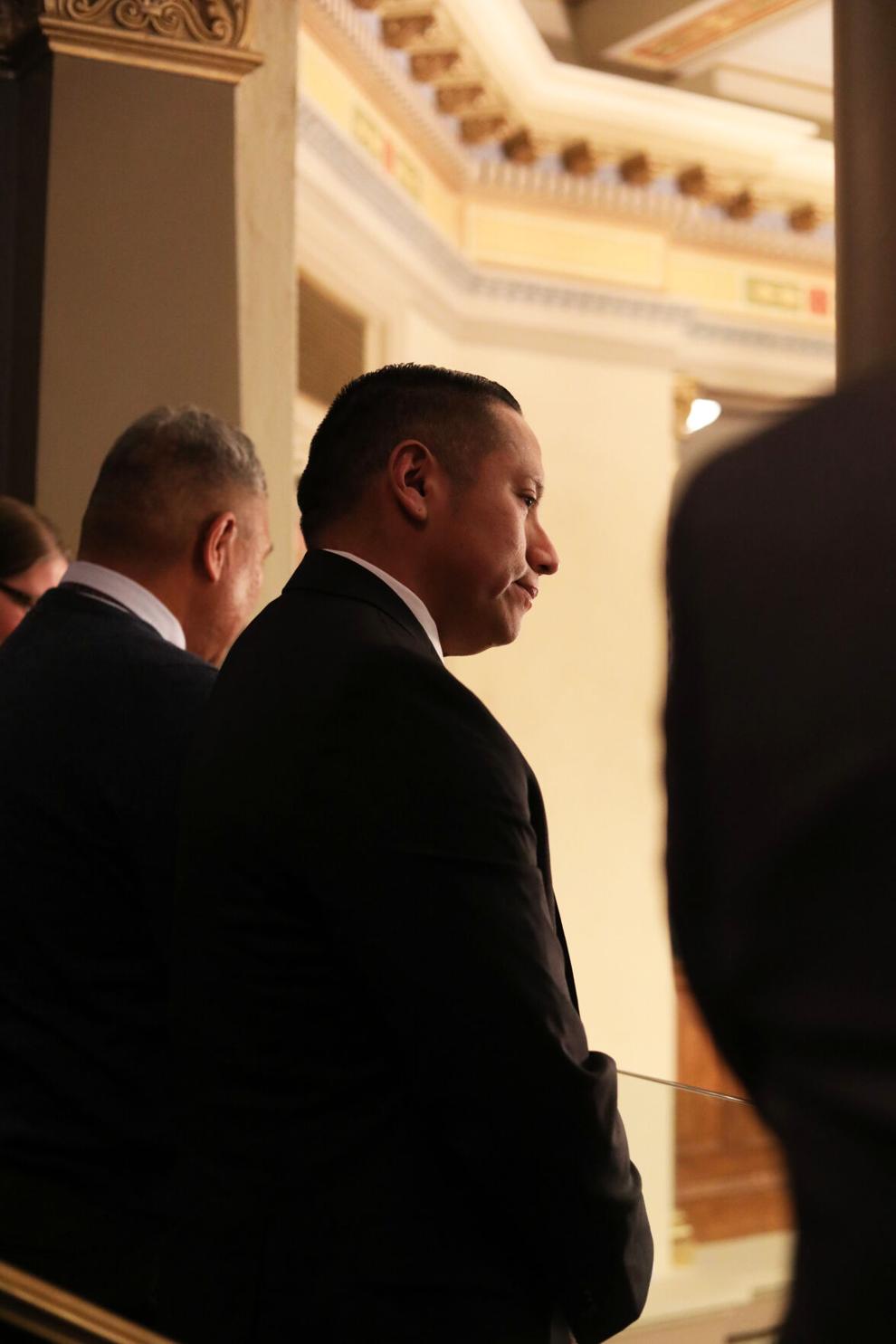 State of the State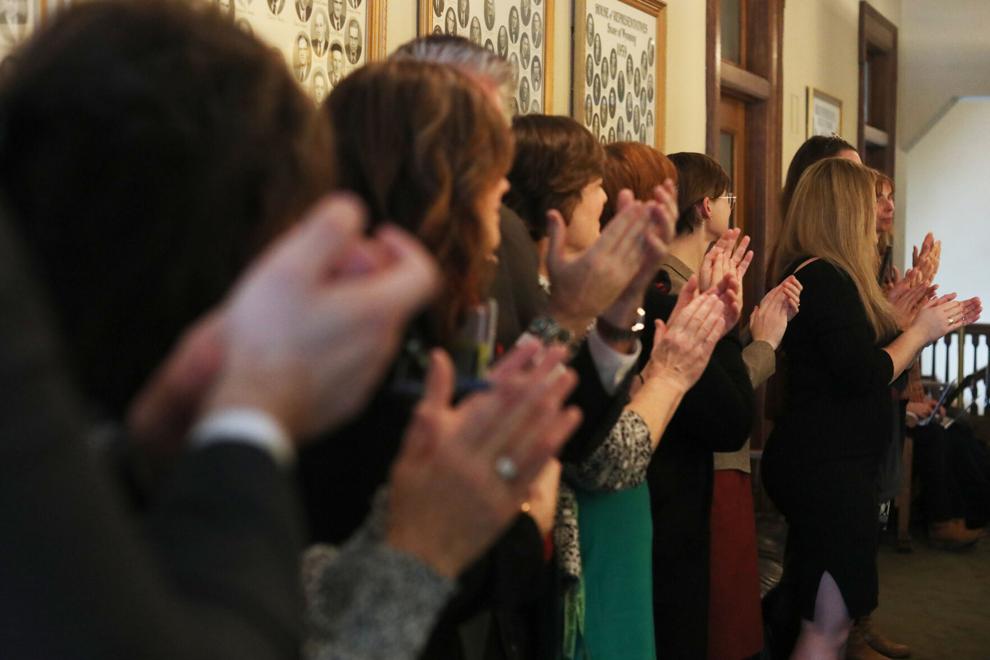 State of the State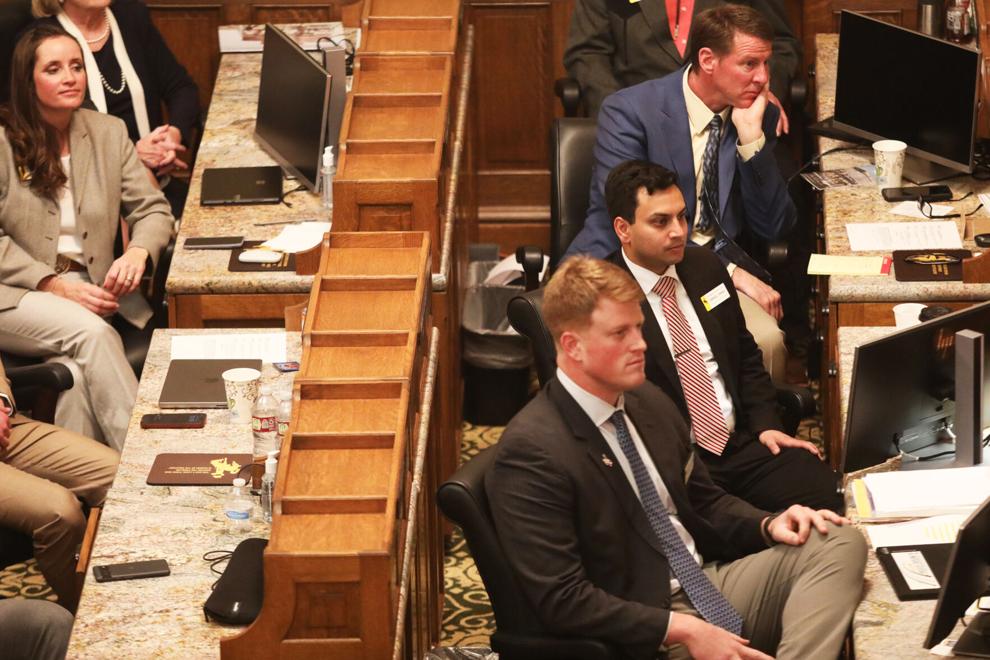 State of the State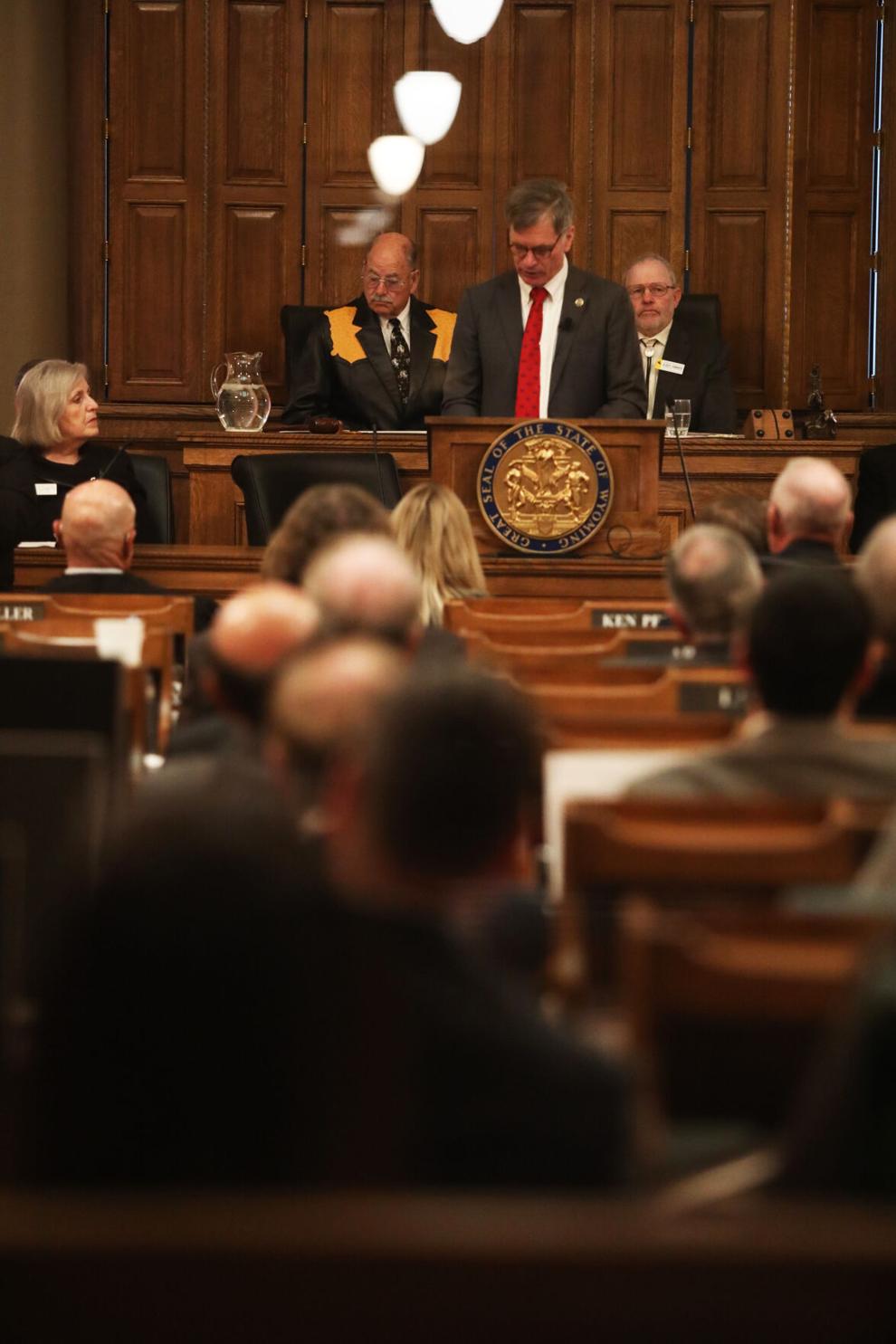 State of the State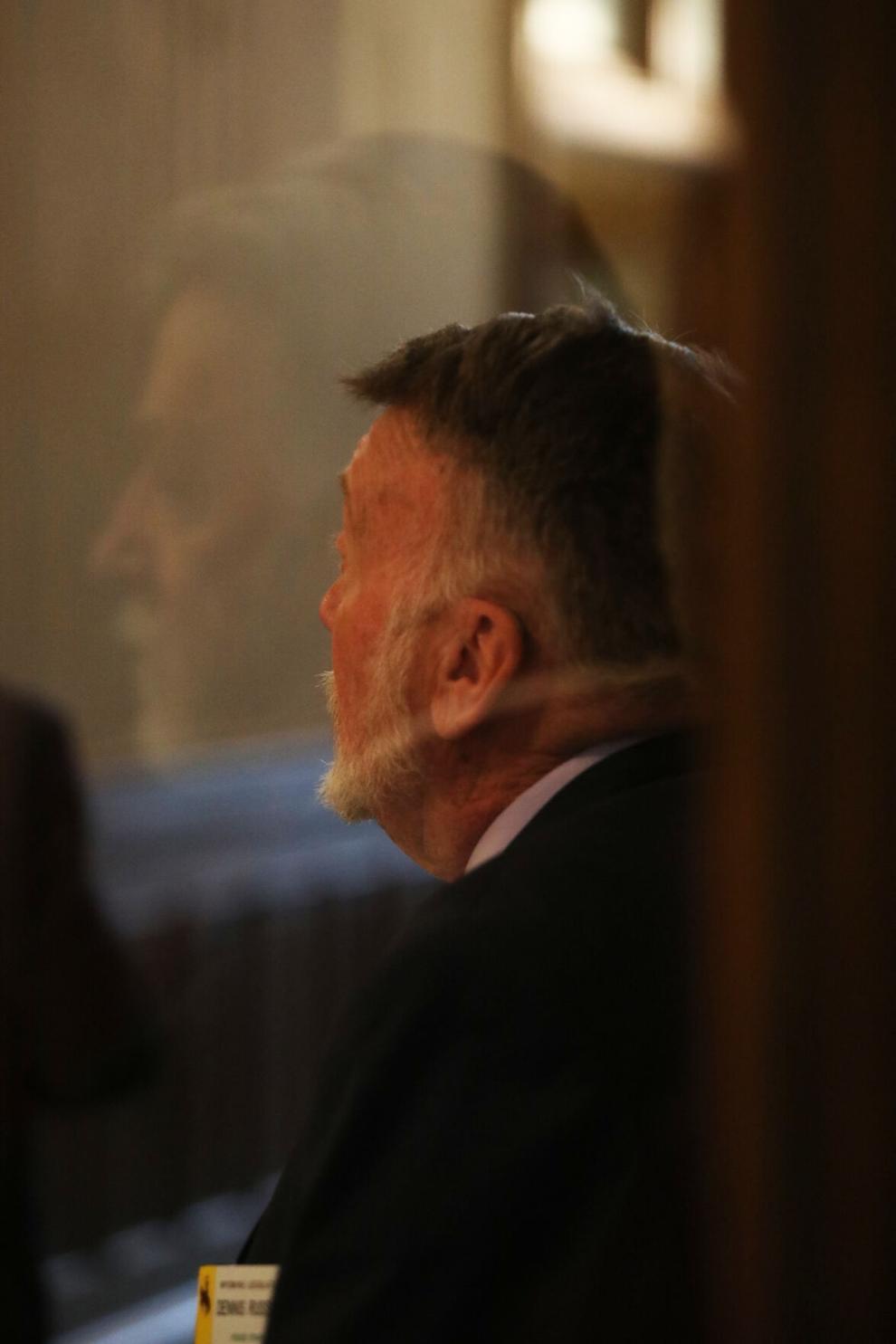 State of the State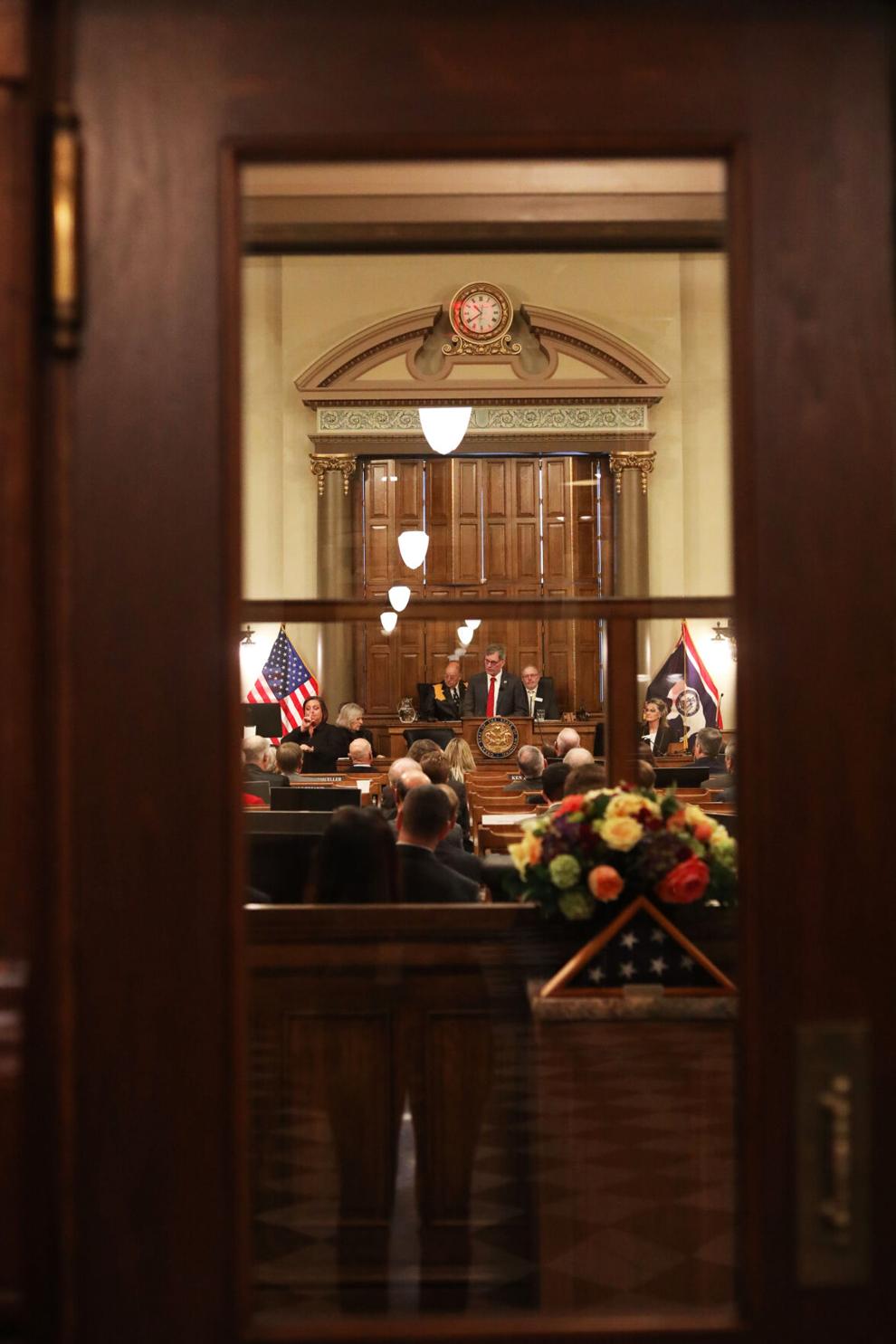 State of the State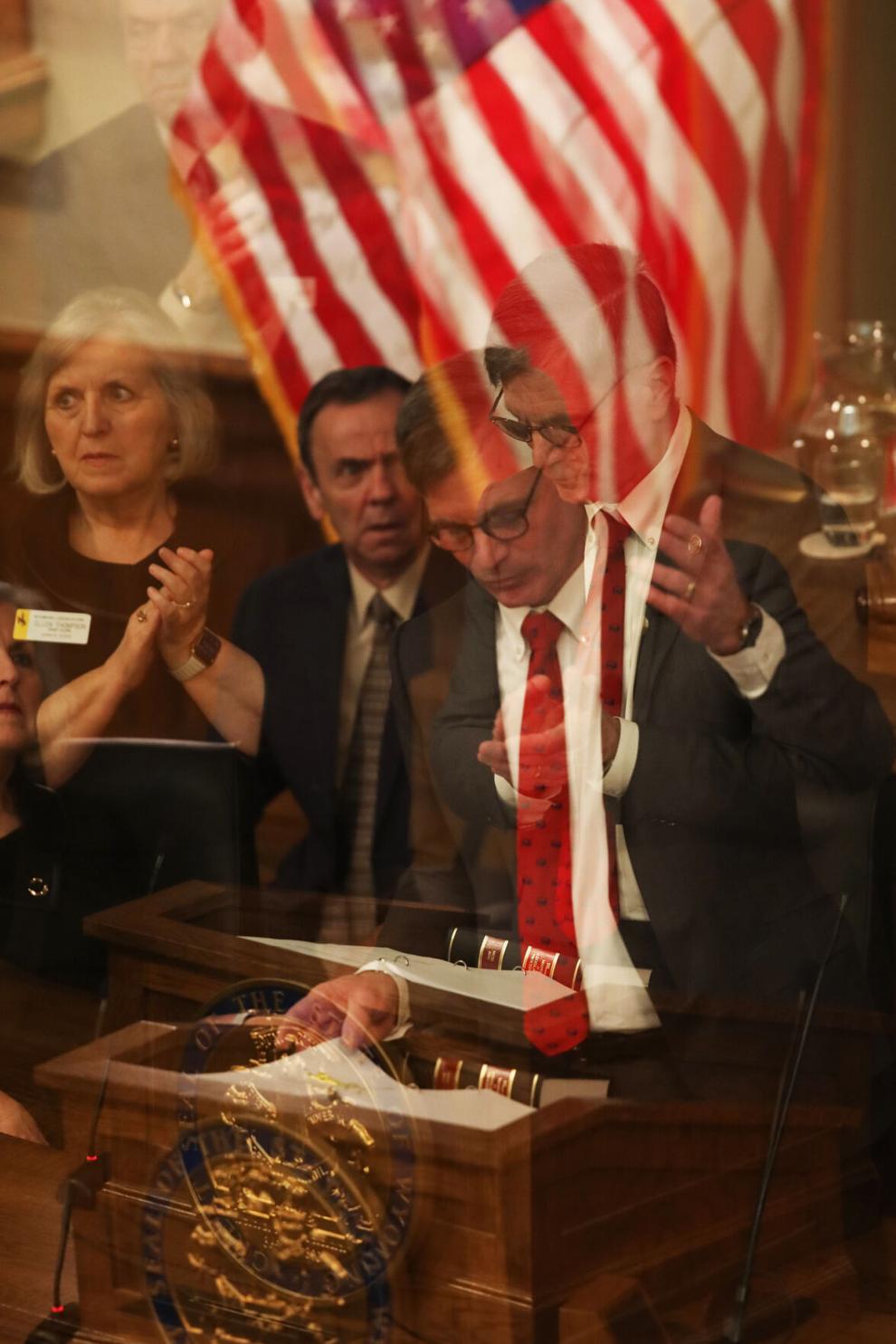 State of the Judiciary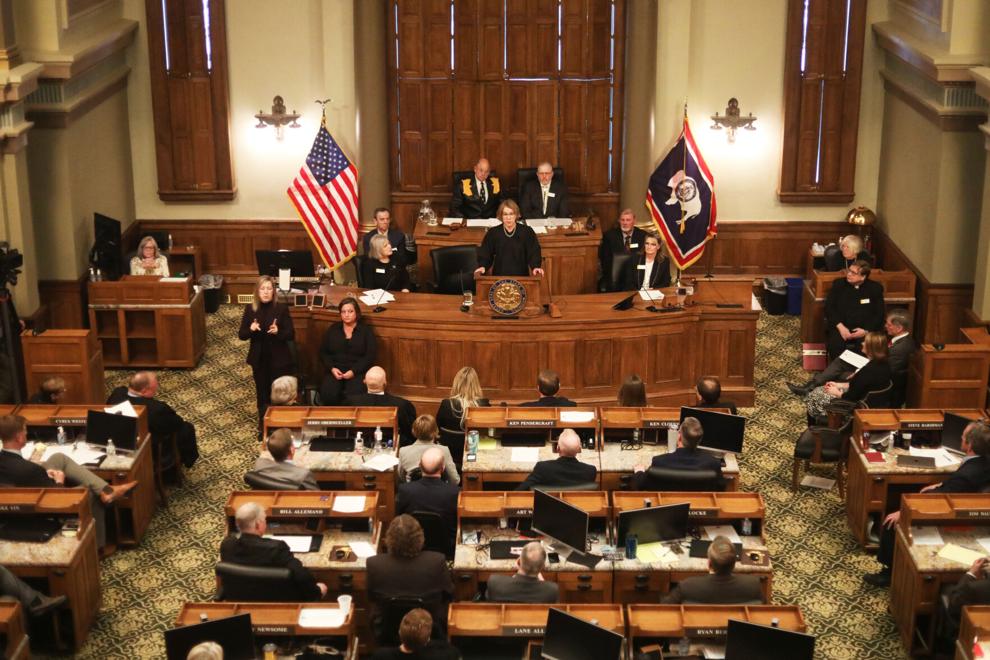 State of the Judiciary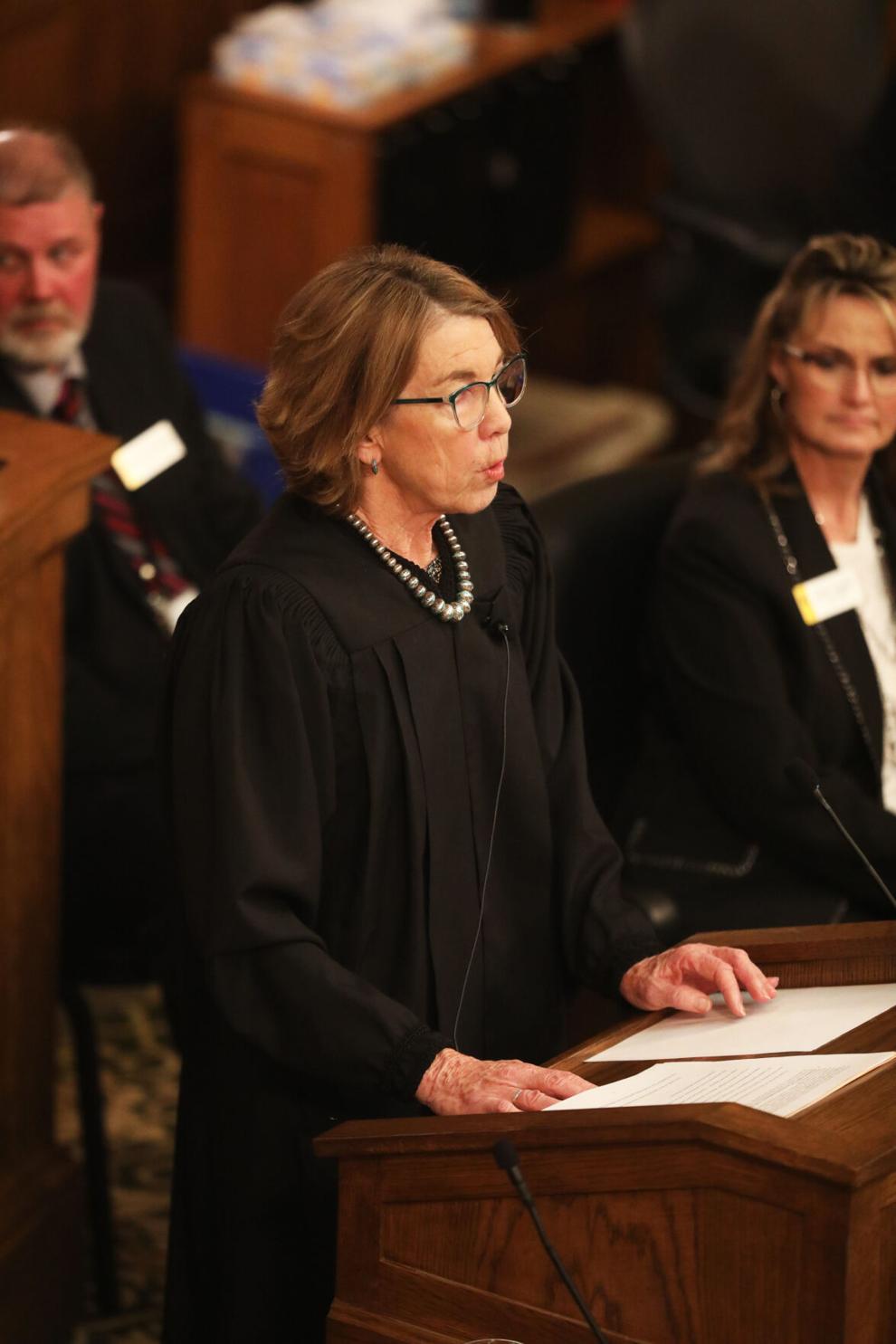 State of the Judiciary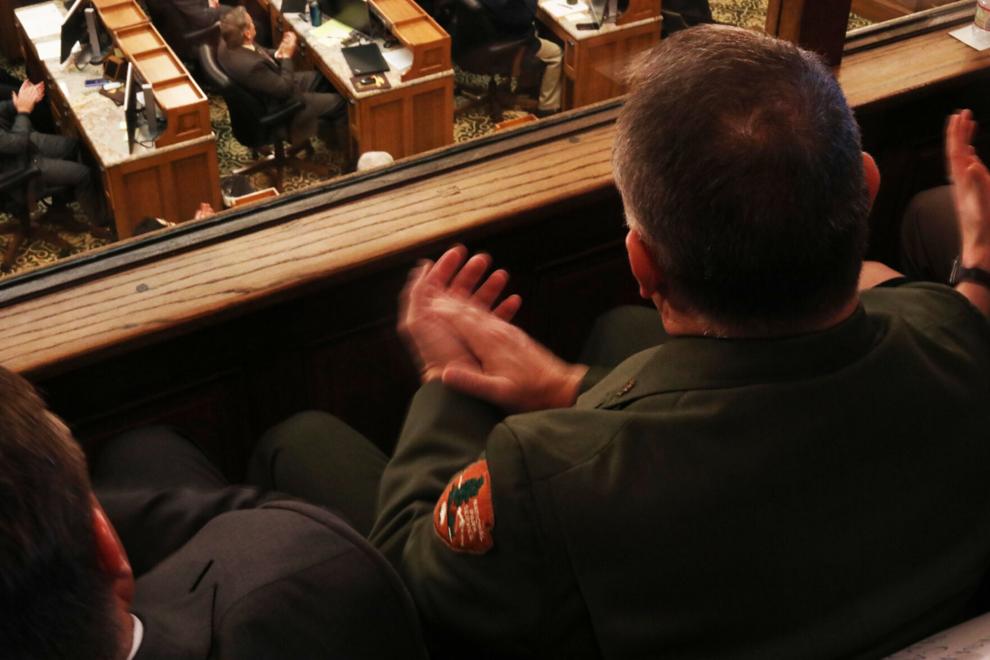 State of the Judiciary