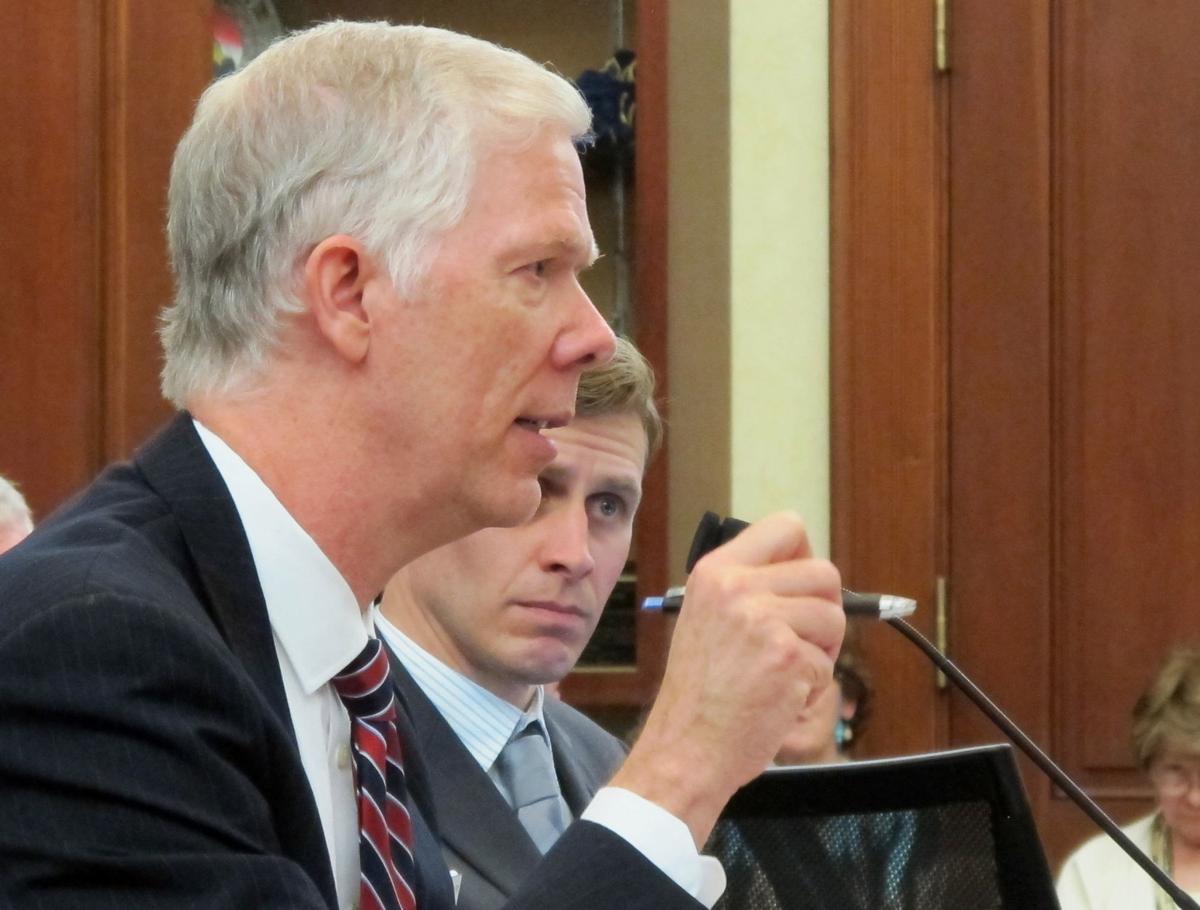 CHEYENNE — Department of Health Director Tom Forslund said Thursday that he was considering entering the Wyoming governor's race as a Republican.
"I've looked at it," Forslund said. "If I do it, I have to do it soon, but I haven't made that determination."
Forslund served as Casper city manager for 23 years before being appointed by Gov. Matt Mead in 2011 to lead the health department, one of the state's largest agencies. His profile grew last spring when Mead placed him at the helm of a second agency, the Department of Family Services, and then moved to merge the two.
The Legislature rejected that move Wednesday, with some lawmakers expressing concern that combining two departments with large budgets would make the state government too powerful.
Forslund said he had been approached by people encouraging him to run but that it was a difficult to decision to make.
"You have to factor in wanting the job enough to go through the process, ... the costs that are related to running a campaign and then if you think that you can make a difference," he said in a brief interview in the halls of the Jonah Business Center, where the Legislature began its four-week budget session Monday.
If Forslund enters the Republican primary in the race to replace Mead, who is termed out, he will join what is shaping up to be a crowded field. So far few big names have officially announced their plans to run. The current GOP candidates include Cheyenne attorney Harriet Hageman, Sheridan businessman and political novice Bill Dahlin and perennial hard-line libertarian candidates Taylor Haynes and Rex Rammell.
State Treasurer Mark Gordon is widely expected to enter the race and both House Speaker Steve Harshman, R-Casper, and Cheyenne businessman Sam Galeotos have confirmed they are considering running.
You have free articles remaining.
Wyoming Secretary of State Ed Murray announced his resignation late Friday afternoon, effect…
Ed Murray, who was secretary of state until he announced his immediate resignation last Friday, was also considering a bid for governor and was widely expected to be the front-runner had he done so. But in December and January, two women accused him of sexual misconduct dating to the 1980s, and he cited those allegations in his resignation letter. Murray denied the first allegation and said he did not recall the second.
No political background
As a career technocrat, Forslund has not gone on the record with many of his political views. The Casper city manager position is non-partisan and directors of state agencies are expected to stay out of policy decisions and focus on administration.
But during the interview, Forslund said that his experience gave him a strong background that could prepare him for the governor job.
"I know the state, and I think I can make a difference," Forslund said. "I've made a difference in Casper and within the department."
Wyoming House Speaker Steve Harshman, a Casper Republican, is considering entering next year…
Forslund was widely respected during his long tenure as city manager, which began in 1988, and received a laudatory send-off from 15 former mayors during his last City Council meeting seven years ago.
Forslund is also remembered for presiding over a long period of stability at Casper City Hall. His replacement, John Patterson, served for a tumultuous three years before retiring. Patterson was followed by V.H. McDonald, who retired after less than two years amid scandal at the Casper Police Department. The current manager, Carter Napier, was hired last spring.