The news comes hours after the announcement of a $250 million settlement between the three biggest drug distributors in America and two Ohio counties.
SHERIDAN (WNE) — As of Sept. 27, The Center for Disease Control and Prevention is calling a series of lung injury cases associated with e-ciga…
CHEYENNE (AP) — The Wyoming governor's office has introduced a hunger initiative aimed at creating a united effort against food insecurity acr…
October marks the beginning of the new flu season, which peaks in the heart of winter.
HELENA, Mont. — Montana's decade-long battle against opioid abuse is showing progress, but there is more to be done, state officials said Wednesday.
CHEYENNE (AP) — Officials say a federal Department of Veterans Affairs hospital in Wyoming is set to ban smoking on its property.
BOISE, Idaho — Idaho officials on Friday submitted a work-requirement waiver to the U.S. Department of Health and Human Services for Medicaid …
Nicolena Mitchell held the tibia in one hand and the strange-looking drill in the other as a small crowd of health care workers looked on.
Campbell County Health in Gillette was targeted in a ransomware attack Friday, according to an alert the state Department of Health sent to he…
The announcement said only that the person was a Uinta County resident, is a young adult and was "hospitalized with severe lung disease."
Casper, Cheyenne, Riverton, Rock Springs and Carbon County were among the entities who filed lawsuits.
A second Wyoming man has filed a federal lawsuit against agribusiness giant Monsanto, alleging its popular weedkiller brand Roundup caused him…
RIVERTON (WNE) — People in the Dubois area should "assume" West Nile virus is in their systems, Fremont County Weed and Pest supervisor Aaron …
The Memorial Hospital of Converse County has announced the hiring of an Alaska-based hospital and behavioral health administrator to take over…
JACKSON (WNE) — The Wyoming Department of Health issued a press release warning about scammers posing as representatives of the Community Serv…
CHEYENNE (WNE) — E-cigarettes and other electronic smoking devices are now on a list of smoking instruments banned in certain public places by…
Amid a nationwide outbreak of a vaping-related lung illness, the Wyoming Department of Health issued a health alert to physicians in the Equal…
SUNDANCE (WNE) — The first human case of West Nile virus in a number of years has been reported in Crook County. The presence of the disease i…
Riverton is inching closer to having a new nonprofit hospital in town, with a local group of prominent residents hoping to break ground on the…
With a recent boost from Moody's and on the back of growth in patient revenue, Wyoming Medical Center's leaders say they're confident in the f…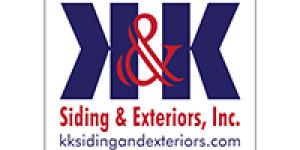 K & K Siding and Exterior Inc.
Wyoming health officials are preparing to submit a unique plan to expand Medicaid to cover the entire state's air ambulance services, an effor…
Joining the state of Wyoming and 10 other municipalities and entities here, Green River on Wednesday filed a lawsuit against several companies…
A Casper native became the new executive director of the Casper-Natrona County Health Department earlier this month, bringing with her "big am…
SALT LAKE CITY — Utah chose eight companies Friday to legally grow medical marijuana for the first time in the conservative state, though the …
The state Department of Health released new income qualifying guidelines for its Women, Infants and Children program last week, a standard pra…
JACKSON (WNE) — In an attempt to reverse a new trend of expenses outpacing revenue, St. John's Medical Center will raise its prices 8 percent …
The health department employee "didn't click the encryption thing" before sending the message.