In Fremont County, and throughout Wyoming, grocery stores are trying to protect vulnerable citizens while still ensuring they get the food they need.
The action comes days after the state's pharmacy board said they'd heard reports of physicians writing prescriptions for medications — normall…
Coronavirus cases in Wyoming have spiked. Health experts say there's more than one reason for that.
The Republican governor has resisted ordering businesses to close, instead pushing that decision to county and city officials.
Colorado had more than 19,000 unemployment claims last week, a 737 percent increase from the previous week, as businesses laid off workers ami…
The action is temporary, according to the school. Neither a pass or fail will impact a student's grade point average, though if you don't pass…
Gov. Kristi Noem had publicly praised the White House for its help in finding supplies, but told Trump that she got "pushy with a few people" …
The Carbon County patient is an employee at a hospital in Rawlins.
All Catholic Masses in Wyoming are suspended indefinitely as part of an effort to slow the spread of the novel coronavirus.
DENVER — Colorado Democratic lawmakers previewed highly anticipated legislation Thursday to create a state-run health insurance option that's …
The agreement with Blue Cross Blue Shield could result in lower costs for patients.
"What we're saying with this is we're not going to subsidize abortion," Casper Rep. Chuck Gray said.
The state is one of only four that don't participate in the survey, which is used to identify trends and inform public health decisions.
Wyoming is the only state in the country that doesn't have a local branch of the national service.
In a letter to the federal Centers for Medicare and Medicaid Services, the CEOs of Wyoming's two largest hospitals and the head of Children's …
Lawmakers will again consider whether to clear the way for Wyoming to expand Medicaid after the Joint Revenue Committee approved a bill Tuesda…
The news comes hours after the announcement of a $250 million settlement between the three biggest drug distributors in America and two Ohio counties.
SHERIDAN (WNE) — As of Sept. 27, The Center for Disease Control and Prevention is calling a series of lung injury cases associated with e-ciga…
CHEYENNE (AP) — The Wyoming governor's office has introduced a hunger initiative aimed at creating a united effort against food insecurity acr…
October marks the beginning of the new flu season, which peaks in the heart of winter.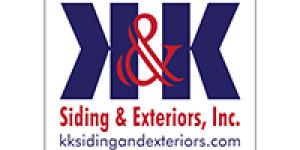 K & K Siding and Exterior Inc.
HELENA, Mont. — Montana's decade-long battle against opioid abuse is showing progress, but there is more to be done, state officials said Wednesday.
CHEYENNE (AP) — Officials say a federal Department of Veterans Affairs hospital in Wyoming is set to ban smoking on its property.
BOISE, Idaho — Idaho officials on Friday submitted a work-requirement waiver to the U.S. Department of Health and Human Services for Medicaid …
Nicolena Mitchell held the tibia in one hand and the strange-looking drill in the other as a small crowd of health care workers looked on.
Campbell County Health in Gillette was targeted in a ransomware attack Friday, according to an alert the state Department of Health sent to he…
The announcement said only that the person was a Uinta County resident, is a young adult and was "hospitalized with severe lung disease."
Casper, Cheyenne, Riverton, Rock Springs and Carbon County were among the entities who filed lawsuits.