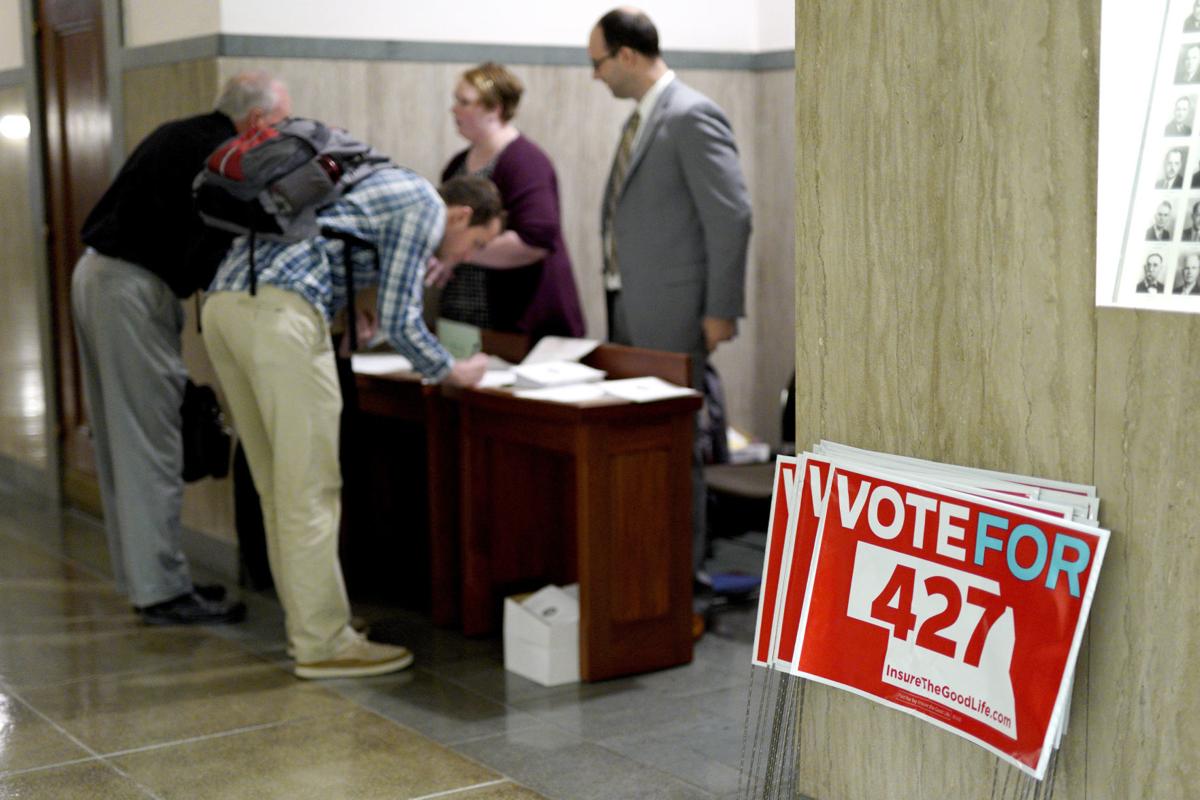 Three red, rural Western states passed Medicaid expansion ballot measures on Election Day. But Wyoming's next governor, current state Treasurer Mark Gordon, remains uninterested in broadening the program here.
"I just don't think it's necessarily the right solution for Wyoming at this time," he said Wednesday on a conference call with reporters.
Voters in Nebraska, Utah and Idaho all passed ballot initiatives last week authorizing the expansion of Medicaid, joining other western states like Colorado, Nevada and Washington. The successful efforts will bring coverage to 363,000 low-income adults, adding to the 12 million who've already received coverage under expansion.
Montana voters, meanwhile, shot down a tobacco tax that would have permanently funded expansion. The debate there will now go to that state's legislature.
Under the Affordable Care Act, the massive health care reform bill signed by President Barack Obama in 2010, Medicaid was expanded to include more people. The federal government would pay 100 percent of the new cost for the first few years and then shift to 90 percent.
A 2012 Supreme Court decision gave states the authority to expand the program. With last week's addition of the three western states, there are just 14 states remaining that have not expanded, including just one of Wyoming's mostly conservative-leaning neighbors, South Dakota.
Gordon's soon-to-be predecessor, Gov. Matt Mead, initially opposed expansion but changed his tune in his second term.
"The question is, to me, what happens if (expansion) starts to gobble up our budget as some states have seen, we have to go back on some of those programs and have built a more expensive cost structure?" Gordon said.
On the conference call, Gordon floated the potential for the return of high-risk pools to Wyoming. He said he wanted to work with the Legislature to find a "good, workable solution for Wyoming" that was more market friendly.
High-risk pools, before the ACA's passage, were used across the country for chronically ill Americans who could not obtain commercial insurance. The pools were typically more expensive, both for patients and states, and frequently lost money.
Gordon also mentioned support for the 1332 Medicaid waiver, which the state is pursuing to try to examine different methods to cut premium costs in Wyoming. The Legislature will have to give approval for that effort to advance.
Asked if he would support a lawsuit by 20 Republican states against the pre-existing conditions protections within the ACA — the far and away most popular provisions in the otherwise controversial bill — Gordon repeated what he told the Star-Tribune two months ago, that he had yet to research the issue but would study it.
Overall, Election Day was good for expansion supporters. Gubernatorial victories in Kansas and Wisconsin may bring Medicaid efforts to more states that voted Republican in the 2016 presidential election.
The Associated Press contributed to this report.
Follow education reporter Seth Klamann on Twitter @SethKlamann