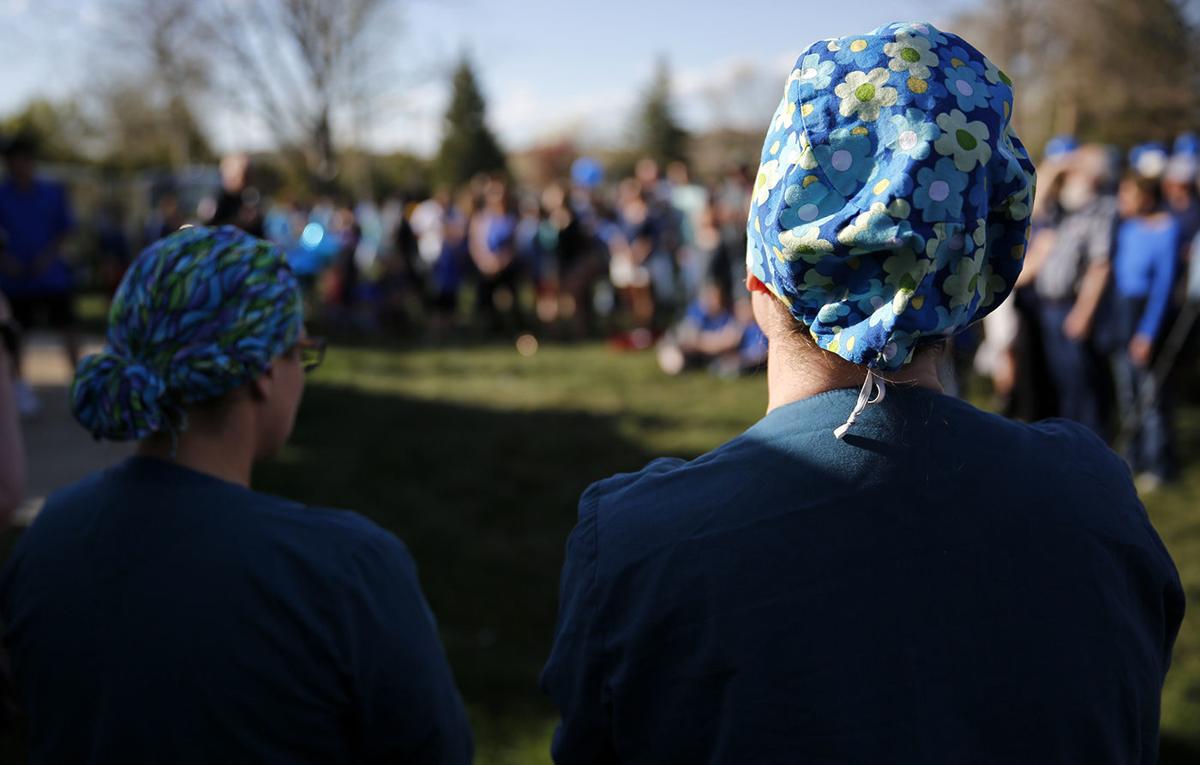 The challenges facing Wyoming when it comes to health care are myriad, especially as the Affordable Care Act enters another year of profound uncertainty. From access and cost to transparency and reimbursements, health officials and providers here have highlighted a broad range of issues within the health sphere that will need attention, and soon.
On a national level, the ruling by a federal judge in Texas that the Affordable Care Act is unconstitutional has set the stage for months of legal battles, with an audience of 325 million Americans waiting to see how the outcome will affect their care. Most of Wyoming's neighbors will likely be eyeing those proceedings more anxiously than the Equality State, as nearly all have expanded Medicaid.
Still, should the ACA disappear, Wyoming will undoubtedly feel the impact. For one, it will leave thousands of chronically ill Wyomingites without the protections afforded under the ACA. Second, hospitals here — and across the nation — will likely cry foul. When the health law was being drafted and negotiated, American hospitals agreed to give up $150 billion in Medicare and Medicaid reimbursements under the assumption that more people would be insured.
With the ACA gone and no replacement in place, that money would be gone, the number of insured Americans would drop, and charity care — hospital service that patients will not or cannot pay and the hospital absorbs — would jump.
Third, any prospect of expanding Medicaid here — and insuring 27,000 more Wyomingites within four years — will evaporate. Incoming Gov. Mark Gordon has expressed little interest in such a move anyway, though his predecessor, Gov. Matt Mead, has been a supporter for years. (Speaking of Gordon, he has not yet said if he supports the lawsuit that could unravel the ACA.)
Fourth, the roughly 25,000 Wyomingites who've signed up for health insurance via the federal exchanges created by the ACA would similarly face an uncertain future in a post-ACA world.
"To me, I think our congressional leaders, our delegates, would have a pretty hard time telling those 25,000 people that, 'You've played by the rules, you've lived up to what we've passed here in Washington, D.C., and we're taking it away from you," Wyoming Hospital Association President Eric Boley told the Star-Tribune last month.
Not to say the ACA has been an overwhelming success story in Wyoming. Those same 25,000 people faced heavy premium price increases in 2017, after months of debate in Washington and a series of moves by the Trump administration. (One of those moves — the decision to stop repaying insurance companies who are legally required to provide subsidies to lower-income Americans — actually made insurance cheaper for some, however.)
Still, the cost increases were extreme and prompted officials around the country to search for a solution. In Alaska, officials filed a waiver with the federal government allowing the state to start a reinsurance program, which places the sickest — and, for insurance companies, most expensive — people on the exchanges into a separate pool. The result has been steadier and more affordable premium prices for Alaskans.
Wyoming has followed in Alaska's footsteps and is prepared to file the same waiver, with support from Gordon. The Legislature must next approve that move; it will consider doing just that in its upcoming session. Should the waiver receive lawmakers' approval, officials will then have to busy themselves establishing this reinsurance program and ensuring it cuts costs the way it's supposed to.
Beyond the ACA
Those are a handful of the potential impacts facing Wyoming should the ACA be repealed without a replacement waiting in the wings. But they are not the only issues facing the state's broader health care system.
At the top of the list for Tom Forslund, the director of the state Department of Health, is the state's rapidly aging population. Forslund has been banging the drum about the looming costs of an older Wyoming for well over a year. As those people grow older, many will need long-term care, and few will have the financial resources to pay for it themselves.
As a result, Forslund told lawmakers in October 2017, the cost of long-term care here could balloon to $312 million by 2030. According to an AARP report, the population of Wyomingites age 65 or older grew 3.7 percent between July 2016 and 2017, the fastest pace in the country.
There's no fighting the demographics or the progression of time. Forslund and other state officials have said the best way to keep costs down — while best serving the elderly — is to keep those people in their homes for as long as possible. That still costs money, money that the state and federal governments will have to provide, but it's less than what would be necessary if every older Wyomingite checked into a long-term care facility.
There are signs already that policymakers are taking this concern seriously. In his supplemental budget request, Mead included $13.5 million in all to take care of the elderly, with $2.5 million for nursing home enrollment, according to the Wyoming Tribune Eagle. But the issue will not be blunted by one budget or one legislative session; it will likely be a concern for Gordon throughout his time in Cheyenne and may persist beyond his tenure.
More health care-related challenges await policymakers. There's the continued frustration of the lack of transparency in health care pricing — something Gordon and other gubernatorial hopefuls had expressed concern about. This is a problem nationwide but one felt especially acutely here, where there are few choices for most health consumers.
For instance, data compiled by a coalition of health groups — including the Health Department — shows Wyomingites routinely pay more for services across the health care spectrum than the average American, for reasons that are less than clear. A Casperite covered by the state's Cigna plan is covered by Wyoming Medical Center but not by the hospital's emergency room, which happens to be the only one in the state's second-largest town. Policymakers at both a state and a federal level have expressed interest in making health care pricing more accessible for the average person, but doing that is easier said than done.
And still more challenges ...
The opioid crisis that has swept across America has drawn the attention of Wyoming legislators, even if the Equality State has thus far been spared the worst of the epidemic. A slew of bills aimed at reducing abuse and overdoses are set to go before the Legislature later this month, with former Senate President and current Riverton lawmaker Eli Bebout being a vocal supporter of tighter restrictions on the narcotic that contributes to the deaths of tens of thousands of Americans each year.
Air ambulances remain a problem, as well. The transports cost tens of thousands of dollars to Wyomingites and families who typically have little other choice — if they're capable of making a choice at all — in an emergency situation. But Wyoming recently lost a lawsuit to a group of ambulance companies who said that the state could not cap how much it paid air ambulances for workers comp claims because of a 1978 federal law that supersedes any state regulation. Officials have signaled frustration at the cost of air ambulances, but it's unclear what — if anything — can be done on a state level.
Wyomingites continue to drink and smoke at high rates, the suicide rate is similarly troubling, and access to care in such a rural state is limited. These are persistent problems here that are nonetheless pressing population needs.
In short, the list of health-related issues facing Wyoming in 2019 is lengthy. What is not addressed this year will not fade away but will return in 12 months, likely in a more perilous position.
Follow education reporter Seth Klamann on Twitter @SethKlamann
Get Government & Politics updates in your inbox!
Stay up-to-date on the latest in local and national government and political topics with our newsletter.