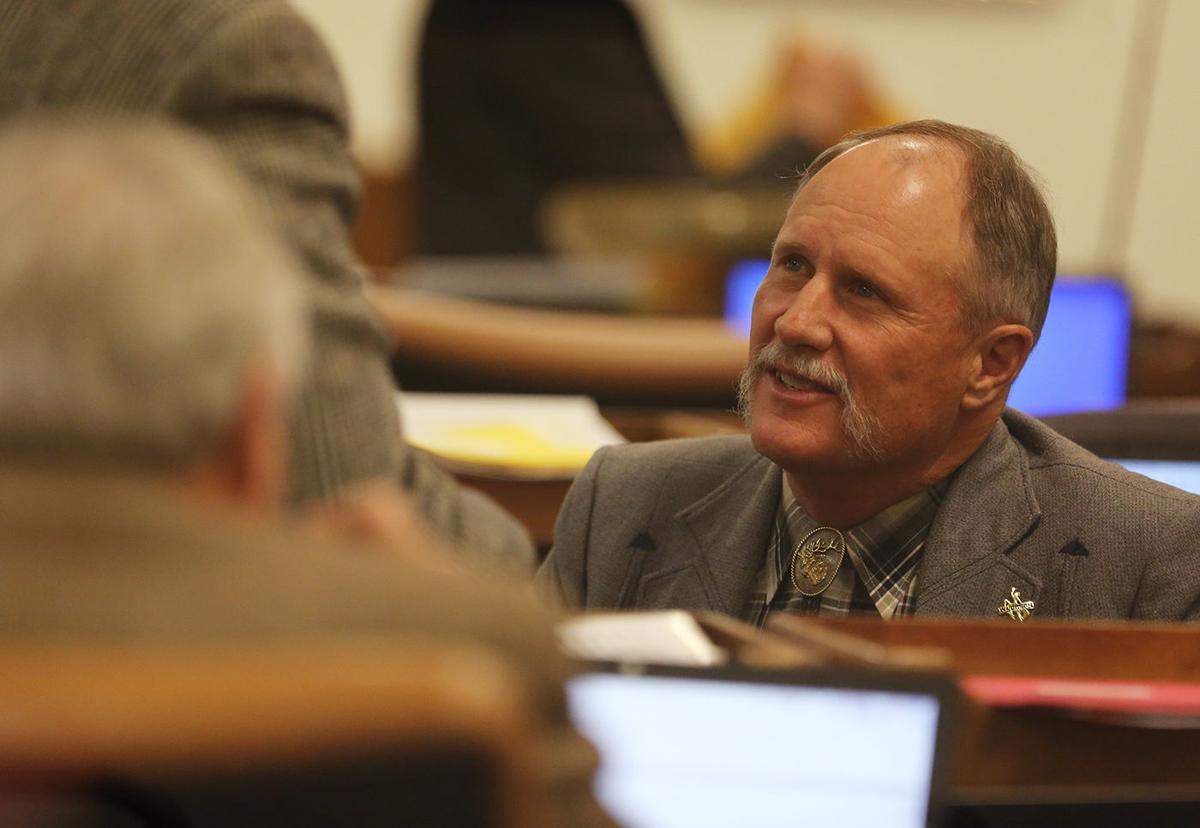 A bill that would institute work requirements for Medicaid recipients sailed through the Senate this week over the protests of one lawmaker and despite opposition from the Wyoming Hospital Association.
"As you listen to the testimony, (lawmakers) think this is a great thing and it'll help people better their lives," said Eric Boley, who heads the hospital group. "But realistically, we're dealing with the poorest of the poor. We're dealing with single mothers with two children. So we're not helping them, and we haven't addressed the problem."
The measure — titled Senate File 97 — would affect between 2,500 and 3,500 Wyomingites, as many of the state's 60,000 regular Medicaid recipients are exempted because of their health or age. But for those who would be eligible, the measure would require they perform 20 hours of work, schooling, volunteering in a community organization, or participation in an employment training program per week.
The measure would effectively target able-bodied adults, who receive Medicaid benefits but are capable of working, supporters say.
"Wyoming has always been a state about a hand up, not a hand out," Sen. Larry Hicks, a Baggs Republican and the Senate bill's sponsor, told the Star-Tribune recently.
The debate over the work requirement has led into discussions about Medicaid expansion. Hicks said that, in the past, Wyoming lawmakers would have been more willing to hear out arguments in favor of expansion had a work requirement been attached.
Boley said that the federal Centers for Medicare and Medicaid Services recently told states they could institute work requirements to help states that had expanded Medicaid. In those places, more people are able to enroll and it's more likely there are a greater number of able-bodied adults participating in the program.
But in Wyoming, the Legislature has chosen not to expand Medicaid. Sen. Chris Rothfuss, a Laramie Democrat and advocate of expansion, spoke against the work requirement bill Tuesday, before it was overwhelmingly approved by his Senate colleagues.
"I have no idea why this chamber would want any of them to go out and get a job," Rothfuss said of Wyoming's Medicaid recipients. "If we had expanded Medicaid and we had able-bodied individuals part of program, some of these provisions would make sense."
He continued in that vein, ticking off the groups that would be unable to participate in the work requirement. (Those same groups would be exempted from participating in Hicks' bill.) He said that people earning less than 56 percent of the federal poverty line while also raising children would qualify for the work requirement.
"Nobody's enjoying life at 56 percent of the federal poverty level when they're responsible for children," he said, arguing that those individuals would already be searching for jobs.
As his speaking time wound down, Rothfuss tried to tie the debate back toward his previous expansion efforts but was quickly shut down.
"I've been standing up here trying to expand Medicaid," he said, "so we will, so you can write legislation — "
"Let's stick to the bill, Sen. Rothfuss. Time's up," Senate President Eli Bebout said, cutting him off.
Sen. Charles Scott, a Casper Republican, argued the impoverished adults Rothfuss referenced were exactly who the state should be targeting with work requirements. He said those 3,500 or so Medicaid recipients in Wyoming would be better off with the bill and the "helping hand" it would provide.
The bill would block people who failed to meet the requirements from receiving Medicaid benefits for a year. Boley, the hospital association president, said his group had lobbied that provision be softened. An amendment to the measure, submitted by Sen. Fred Baldwin, would have made the punishment a month ban for the first offense and then six months for the second.
It was defeated, though Hicks said he would be open to the penalty being softened. But the bill is now headed to the House, where its fate lies with a chamber that already this session failed to support an identical measure.
Boley said health officials are concerned partly because those who are kicked off of Medicaid as a result of failing to meet the requirement will still require care, either for themselves or their children.
That means they may not be able to pay for their care, or they may wait so long to be seen by a doctor that they could end up in the emergency room — still unable to pay — and are much sicker. That means that hospitals will have to absorb more costs, Boley said. For the patients, the options will be fewer and the circumstances more dire, officials have said.
"I just think it's pretty punitive, the way it is right now," he said.
Follow education reporter Seth Klamann on Twitter @SethKlamann