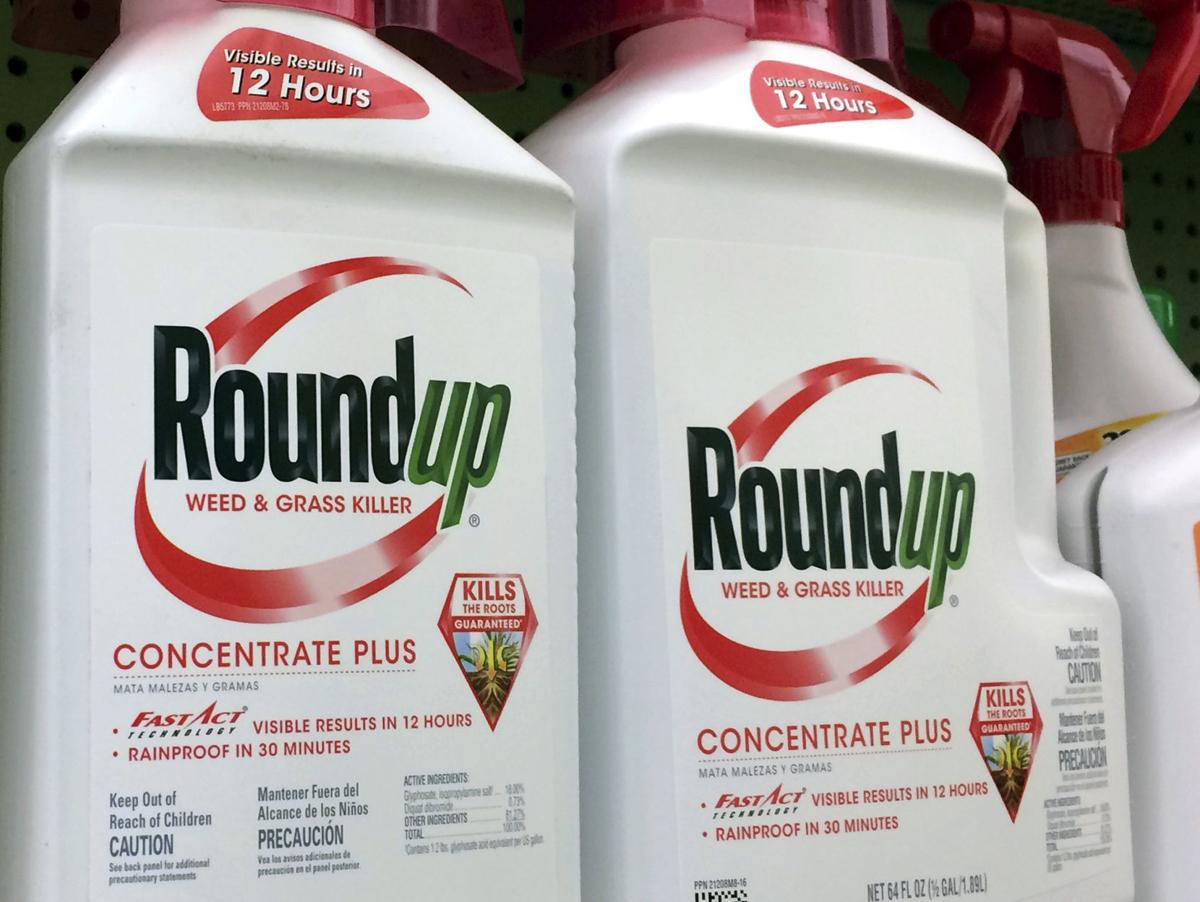 A second Wyoming man has filed a federal lawsuit against agribusiness giant Monsanto, alleging its popular weedkiller brand Roundup caused him to develop non-Hodgkin's lymphoma.
Gerald Kubena, of Casper, alleges in the lawsuit filed last week that he used Roundup from 2009 through 2018 on his property. He was diagnosed with the lymphoma in December, which he alleges "was proximately and actually caused by exposure to (Monsanto's) Roundup products."
The lawsuit seeks $1 million in damages.
Monsanto has previously denied the allegations, telling the Star-Tribune in February that the herbicide has "been used safely and successfully for decades" and that Bayer, Monsanto's parent company, "stands behind these products and will vigorously defend them."
In the lawsuit filed by Jackson attorney Jason Ochs, Kubena and Ochs allege that Monsanto knew that Roundup was not as safe as it had advertised, as evidenced by court findings in France and in the state of New York. The lawsuit cites studies that show the harmful effects of Roundup and its active ingredients upon human and animal cells.
"(Monsanto) knew or should have known that Roundup is more toxic than glyphosate alone and that safety studies on Roundup ... were necessary to protect (Kubena) from Roundup," the suit alleges. Glyphosate is the chemical within Roundup that is allegedly carcinogenic.
A 2015 World Health Organization study found that the chemical probably was carcinogenic.
"Despite knowledge to the contrary, (Monsanto) maintain(s) that there is no evidence that Roundup is genotoxic, that regulatory authorities and independent experts are in agreement that Roundup is not genotoxic, and that there is no evidence that Round up is genotoxic," the suit claims, adding that the company has "long been aware" that glyphosate has "carcinogenic properties."
In a statement, Ochs said that if the federal government "will not remove this dangerous product from our store shelves, then its (sic) up to the private sector to do so."
Kubena's suit is the second filed in federal court in Wyoming against Roundup and Monsanto, amid a broader wave of such litigation nationally. According to a Reuters report from late last month, more than 18,000 people have sued Monsanto on similar grounds, and Bayer has lost three trials related to three cases that faced juries.
Because of the crush of suits, the company is reportedly looking at settling, Reuters reported. It's unclear yet how much a settlement would cost Bayer and Monsanto. A judgment in California earlier this summer awarded a couple more than $2 billion in damages. Both the husband and wife had used Roundup and both had developed non-Hodgkin's lymphoma within a few years of each other, according to media reports.