With a recent boost from Moody's and on the back of growth in patient revenue, Wyoming Medical Center's leaders say they're confident in the financial strength of the largest hospital in the state.
The hospital is expected to post $261 million in revenue for fiscal year 2019, according to a report by Moody's, which rates the hospital's bond rating. The financial services company reaffirmed WMC's A3 rating — a positive grade denoting low risk. WMC made $18.7 million in profits in fiscal year 2018, according to its tax return, a $3 million drop from the previous year but still likely the most profitable hospital in Wyoming. Financial disclosure forms for Cheyenne Regional Medical Center — which has more employees but fewer beds than WMC — show it made $15.3 million in 2018.
Wyoming Medical Center, via Natrona County, issued just under $12 million in bonds in 2017 to help tackle previous bonds issued in 2011 to help pay for "improvements" to the hospital, according to financial documents. In all, according to Moody's, the hospital has about $51 million in total debt.
In its assessment of WMC's rating, Moody's wrote that "the stable outlook reflects our expectation that Wyoming Medical Center will continue to produce stable and favorable operating margins, and that balance sheet and debt measures will remain strong." The company further noted the hospital's integration of its east campus and its "material increase of revenue base."
The central Casper hospital earned about $256 million in patient revenue last year, according to the tax documents, a significant bump from the year before.
"I think it's largely our ability to try to say 'yes' as much as we can to all referrals from all (emergency departments) from across the state," WMC CEO Michele Chulick said Tuesday. "Diversion rate has gone down, which means we're taking more patients from emergency rooms from around the state."
She added that she thought the acquisition of Mountain View Regional in April 2018 — which cost $37 million — was a factor in patient revenue going up. According to the Moody's report, the former specialty hospital, which WMC converted into its east campus, had "an annual revenue base of approximately $50 million."
"I think it's a multi-factor relationship because we're able to use those beds at the east campus to make more room here at the central campus, which allows us then to again take more patients through our emergency rooms and increase volume," Chulick said.
The Moody's affirmation of WMC comes as the financial service company has consistently dinged hospitals' ratings across the country. In an interview late last year, a Moody's official said that the company had downgraded 18 nonprofit hospitals' ratings in 2018 alone.
Positive outlook
It was indeed a good year for WMC. Acquiring Mountain View not only opened up bed space and expanded WMC's footprint across Casper, but it helped remove a thorn in its side. By 2011, Mountain View — founded by disgruntled former WMC surgeons — had managed to siphon off enough of the larger hospital's business that WMC lost its "sole community provider" status from the federal government. That meant millions of federal dollars sucked out of WMC's pocket.
The loss of that status in 2011 cost about $8 million annually and required the hospital to pay the government nearly $16 million. Layoffs followed. It even prompted a former county commissioner to declare that Mountain View was "the worst thing that happened to health care in this community."
But with the acquisition of Mountain View, WMC regained sole community provider status last year. Moody's estimated that to be worth an additional $9 million per year for the hospital.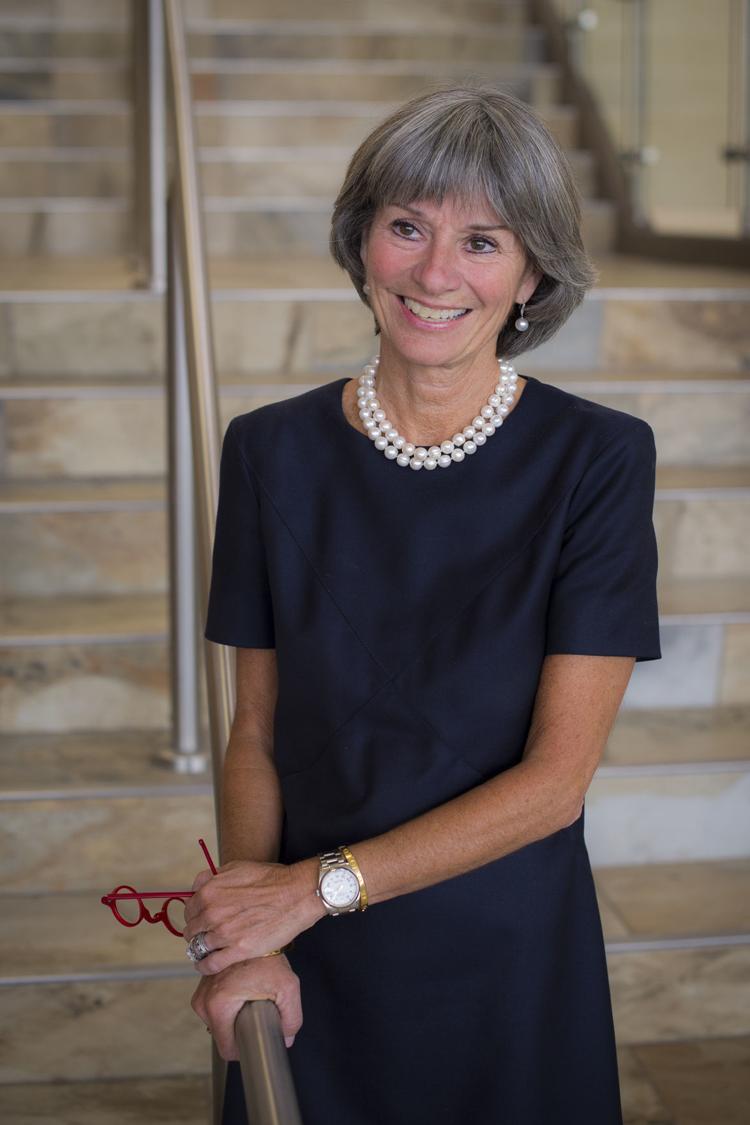 Two health care economists who previously examined the hospital's financials for the Star-Tribune said the hospital was in good shape, with one — Johns Hopkins' Ge Bai — saying WMC was "doing great financially."
Recent financial filings provide other insights into Wyoming Medical Center's business. For one, it showed the hospital has 33,000 ER visits in fiscal year 2018, about even with the year before. But the number of days patients spent in the hospital went up.
For another, the tax filing showed that bad debt — what the hospital expects to get paid by patients, doesn't, and has to write off — has ticked up. In 2018, the hospital absorbed about $32 million in bad debt. Charity care, meanwhile, has declined of late. That's the debt that the hospital absorbs for patients who are unable to pay and qualify for free care or for reduced fees.
Yvonne Wigington, the hospital's chief financial officer, said the state of the Wyoming economy — and the increase of high-deductible health plans — have prompted the increase in bad debt. Patients may become trapped: They have a job and have insurance, so they don't qualify for charity. But their plan may still leave that patient on the hook for thousands of dollars in medical bills.
"While individuals may be able to qualify for insurance, it doesn't mean they're able to actually pay their portion of their bill that the insurance doesn't pay," she said. "For example, when we see employment rise in the state of Wyoming, that means more of our patients will have insurance coverage, therefore they wouldn't qualify for charity care. However, if the policy they have has a $10,000 deductible, sometimes those patients aren't in an income category that they are able to afford to pay that high deductible."
The hospital's charity care policy has not changed in recent years, documents show. Wigington said the hospital has a sliding scale pegged to the income levels, with those at or below 200 percent the poverty line qualifying for free care.
The price problem is further compounded because the hospital receives emergency referrals from across the state because the facility is a level-II trauma center. ER care, and intensive care beyond it, is not cheap.
Clinic losses
The hospital's publicly available financial document also provides some insight into the financial well-being of the hospital's exterior clinics and practices. Under the umbrella of Wyoming Health Medical Group, WMC runs its two primary care clinics — Sage and Mesa — as well as its neurological, orthopedic, pain and other care units. But the hospital subsidized $9.4 million in costs from the WHMG clinics last year. Before that, WHMG lost $9.2 million in fiscal year 2017, $12 million in 2016 and $10.6 million in 2015.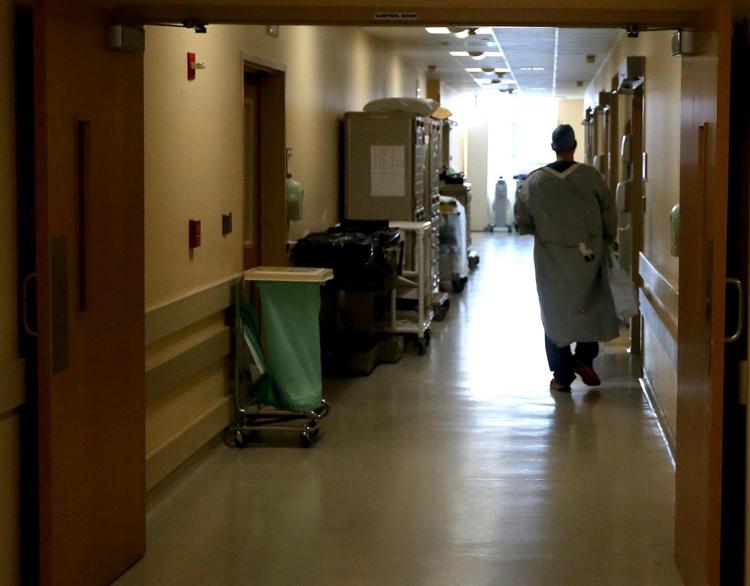 Wigington said that while the hospital does "see losses in the clinics," the physicians who staff them also work in the hospitals and elsewhere, providing what she called "downstream revenue" from the clinics to the WMC facility itself.
Chulick added that WHMG — and the neurosurgeon it has on staff — is critical to WMC being considered a level-II trauma center in Wyoming and that the clinics are central to the hospital's mission.
Nancy Kane, a Harvard health finance expert, said that while WMC's hospital entity was "pretty profitable," she had concerns about the costs associated with the clinics.
Asked if the level of subsidization of WHMG put any of those clinics at risk should the hospital face more difficult financial times in the future, Wiginton said it was "really difficult" to speculate.
"The changes in our services come about based on need of our community," she said. "I just think it would be very difficult to answer that question without more facts in the future."
The future is indeed uncertain for WMC, although not necessarily because of financial problems. The potential for seismic change in the broader health care world remains significant, given the ongoing court case against the Affordable Care Act. How that case shakes out will have significant ramifications for hospitals across America.
More locally, WMC officials have said recently that the hospital is actively exploring affiliation agreements with larger hospital systems. Those discussions, which remain largely confidential, are likely a product of the continuing rise of health costs, especially for an outfit like WMC.
Wyoming has some of the most expensive health costs in America, which affect hospitals, businesses and patients alike. On the hospital end, one way to curtail costs is to partner with larger organizations — like Colorado's UC Health, for instance — to increase buying power.
How exactly that deal shakes out remains to be seen. Mark Dowell, a local physician and a board member at the hospital, said WMC is pursuing affiliations "from a position of strength."