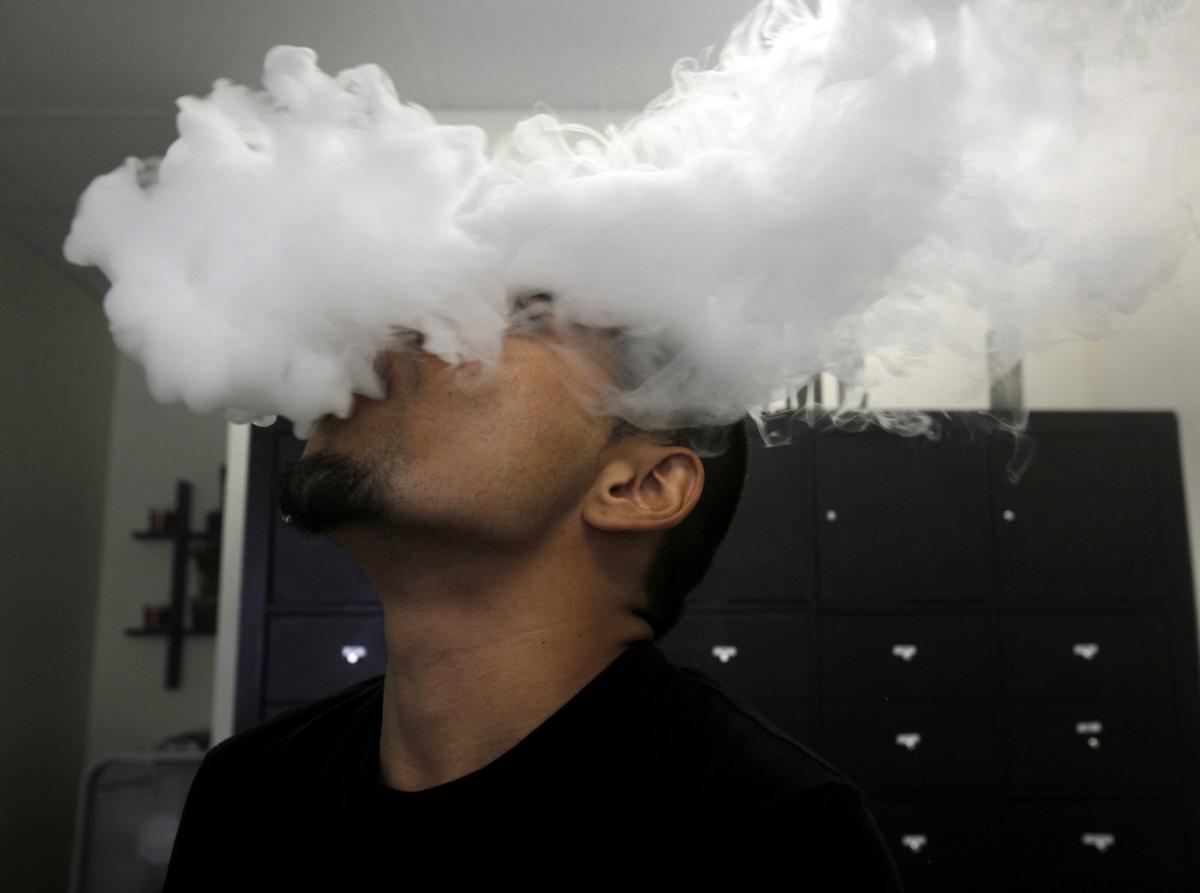 Amid a nationwide outbreak of a vaping-related lung illness, the Wyoming Department of Health issued a health alert to physicians in the Equality State warning them to be on the lookout for the condition.
There are no known cases of the illness in Wyoming, according to an email from Health Department spokeswoman Kim Deti. But there have been 193 potential cases of "severe pulmonary disease" related to vaping reported in 22 states as of late last week. The first death associated with the condition was reported Friday in Illinois.
As a result of the national outbreak, the Health Department sent an alert to physicians recommending that they "ask about use of e-cigarette products ... when a patient presents with respiratory or pulmonary illness," especially if the origins or source of the condition is unclear. If e-cigarettes are indeed suspected of being involved, the department asks physicians to alert state officials.
The patients who are suspected to be afflicted with the vaping-related illness have a range of respiratory issues, including "cough, shortness of breath and chest pain," according to the department. Other symptoms include fever, fatigue, and stomach-related issues including nausea, vomiting and diarrhea.
You have free articles remaining.
Most of these patients have required hospitalization.
The outbreak of the illness appears worst in the Midwest. Wisconsin has 31 suspected and confirmed cases. Illinois has 34 more patients, while nearby Indiana "is investigating 24 cases," according to Kaiser Health News.
While vaping is suspected to be involved, it's unclear what exactly is causing the pulmonary issues. All of the patients reporting vaping in the weeks or months before developing the symptoms, though some had smoked nicotine while others had vaped THC — the compound in marijuana that gets you high.
According to WIRED, vaping among middle and high schoolers rocketed upward between 2011 and 2015, increasing 900 percent. It's continued to increase since then, albeit at a slower pace. According to the Centers for Disease Control and Prevention, which is investigating the exact cause of the outbreak, nearly 20 percent of American high schoolers vape.
The wide use of vaping prompted the U.S. surgeon general to declare it an "epidemic among youth."
That probably isn't news to educators in Natrona County. Last year, high school principals warned that they were seeing more and more students sneaking vape pens — especially the flash drive-lookalike Juul — in school.
The data reflects that increase. Earlier this month, school district administrators reported that tobacco use was up more than 100 percent across the district, with use in middle school jumping 180 percent and in high schools 70 percent.
Follow education reporter Seth Klamann on Twitter @SethKlamann
Get Government & Politics updates in your inbox!
Stay up-to-date on the latest in local and national government and political topics with our newsletter.