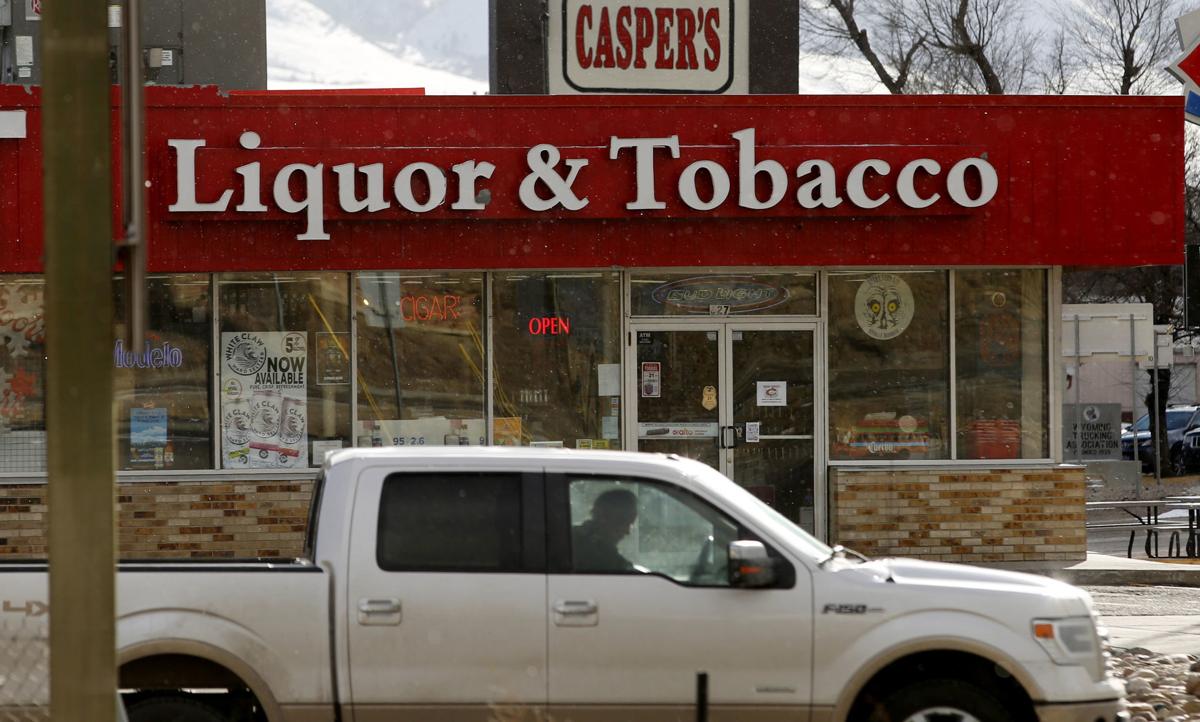 Lawmakers narrowly killed a proposal Monday that would have increased the tax on tobacco products in Wyoming in an effort to raise revenue and cut smoking rates.
The House's Revenue Committee voted 5-4 to drop the bill, which had been sponsored by Cheyenne Republican Rep. Dan Zwonitzer. It would've taxed cigarettes at $1.60 per pack, up from the current charge of 60 cents, and increased the excise tax on snuff, cigars and other tobacco products.
The measure had the support of the lobbying group the American Cancer Society Cancer Action Network — which had hoped to broaden the bill to include e-cigarettes and similar products — but Zwonitzer told the Star-Tribune that some members of the committee thought the increase was too high.
"Certainly the heart association and the cancer society were looking ... to send that kind of message, that sticker shock, to have that decrease in the level of consumption," he said. "The committee felt that was too high."
Zwonitzer voted yes, as did Reps. Cathy Connolly, JoAnn Dayton-Selman and Jim Roscoe. It was killed by no votes from Reps. Jim Blackburn, Tim Hallinan, Dan Laursen, Pat Sweeney and Cyrus Western.
Jason Mincer, who lobbies for the Cancer Action Network, said he was disappointed by the decision. He said he didn't want to speculate on the reasons why the committee voted it down, adding that lawmakers did not publicly discuss it during the committee meeting Monday.
"This is a bill that saves lives and keeps people from getting cancer, and each year we don't pass it is another year that additional folks are getting diagnosed," he said. "It's difficult when we aren't taking control of our tobacco use rates in Wyoming."
Mincer told the Star-Tribune last week that he was confident in the bill's success, saying it had a better chance passing than any similar bills in 10 years.
"The reason we like tobacco taxes so much is it's one of two proven ways we can reduce tobacco usage," he said Thursday. "Sticker shock at register or limit where folks can smoke via smoke-free laws."
While the committee may have found the $1 increase too hefty, Mincer said the figure was intentional and pivotal.
"It is really important that the amount of the tax increase remains at a dollar," he said last week. "We have lots of data showing that tax increases of less than a dollar, the tobacco industry will come in and offer coupons, lower wholesale prices. Consumers won't see that sticker shock. In order for those health gains to be shown, you have to have that dollar increase."
According to the fiscal note on the bill, the measure was projected to raise $31.8 million per year in the general fund — the state's primary spending account — and another $4 million for local government funding annually.
Mincer said the bill mattered both for the revenue it could raise and in the benefits it could bring to Wyomingites who quit smoking. The Equality State has the 44th-highest cigarette tax in the nation, more than a dollar below the $1.79 national average.
According to data from the Wyoming Survey & Analysis Center at the University of Wyoming, nearly 20 percent of adults here smoked in 2016. As of 2015, 16 percent of youths in Wyoming smoked, compared to 11 percent nationally. Both state and national figures have declined steadily from 2001. The Cancer Action Network said the state spends $258 million per year on smoking-associated health costs, with Medicaid shelling out nearly $45 million.
However, Zwonitzer hinted that there was a possibility some sort of legislation to tax tobacco could resurface in the future.
"There are tobacco bills out there," he said. "I think something the Legislature is looking into is finding a way to tie vape and electronic cigarette products into the tobacco tax, so at bare minimum I believe you're going to find legislation — either through appropriations or revenue — that defines e-cigarettes and these types of products aimed increasingly at teens, to add those to the statutes, regulate them and tax them at the same level currently or greater than what are in place for cigarettes."
The final day to file bills in the House is Tuesday.
Follow education reporter Seth Klamann on Twitter @SethKlamann
Get Government & Politics updates in your inbox!
Stay up-to-date on the latest in local and national government and political topics with our newsletter.