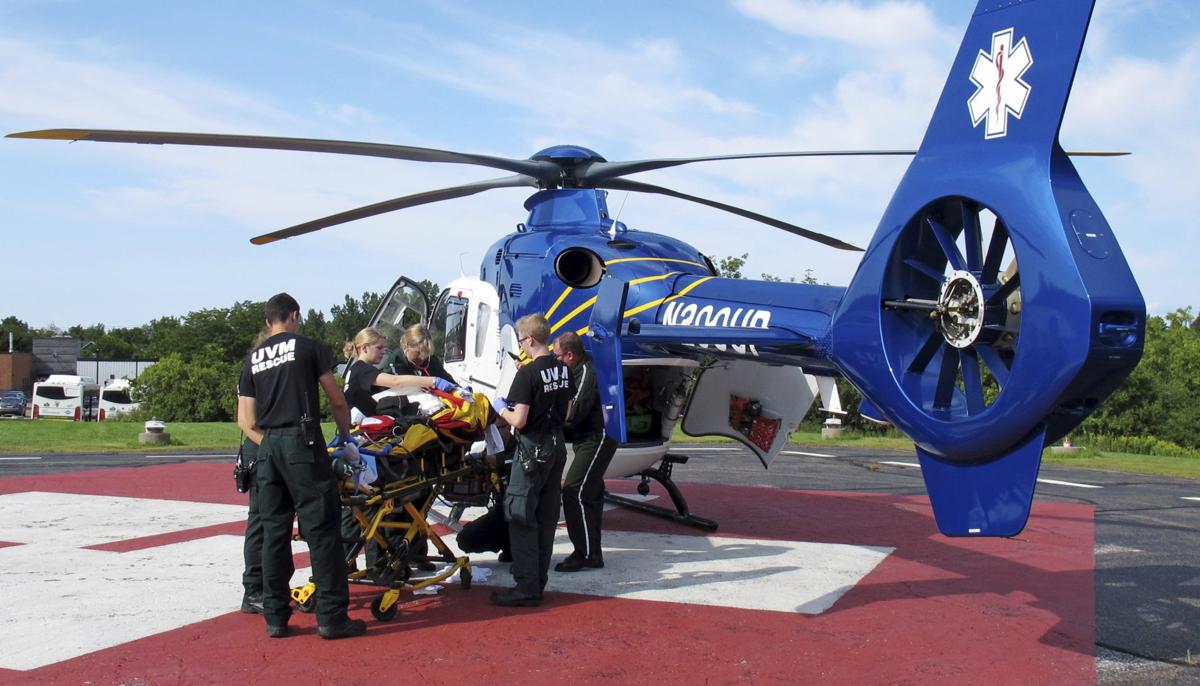 Wyoming health officials are preparing to submit a unique plan to expand Medicaid to cover the entire state's air ambulance services, an effort that's drawn criticism from the industry it seeks to regulate but represents the most concrete effort by lawmakers to tackle the high cost of transports here.
The plan, drafted and propelled by Wyoming Department of Health policy analyst Franz Fuchs, requires the state to receive federal approval from the Centers for Medicare and Medicaid Services. It would also require statute changes here in Wyoming.
Essentially, the plan calls for Medicaid to be expanded for the purposes of covering air ambulance costs. It would also require the various transport companies that currently fly Wyoming patients to bid to become the state's Medicaid provider. The state would then have more control over the location of the ambulance bases and over the cost charged.
Such efforts to limit ambulance costs, both here and elsewhere, have been flattened by a 1978 federal law that essentially blocks states from regulating air ambulances. But because Medicaid is partially a federal program, the thought is that this plan would be acceptable under the law.
That assumption will likely be challenged in court, though that's still far in the future. First, the state must have its plan — filed in the form of a Medicaid waiver to CMS — approved by the federal government. Fuchs previously said he'd had productive conversations with CMS. But no one has tried this strategy before, and it's unclear if productive conversations will turn into an approved waiver.
A draft of the waiver will be publicly unveiled Thursday, before it's submitted to the government, so the public can weigh in. The Department of Health will hold two listening sessions to further gather public input. Those meetings will be held from 5-7 p.m. Aug. 5 at the Laramie County Library in Cheyenne and from 11 a.m. to 1 p.m. Aug. 8 at Central Wyoming College in Riverton.
The plan has drawn public criticism from a representative of at least one air ambulance company, and one lawmaker — Sen. Charlie Scott, who chairs the committee overseeing Fuchs' work — was wary of some parts of the effort. Still, it thus far represents the most concrete effort by Wyoming policymakers to curtail the cost of air ambulances, which can cost tens of thousands of dollars.
Follow education reporter Seth Klamann on Twitter @SethKlamann
Get Government & Politics updates in your inbox!
Stay up-to-date on the latest in local and national government and political topics with our newsletter.