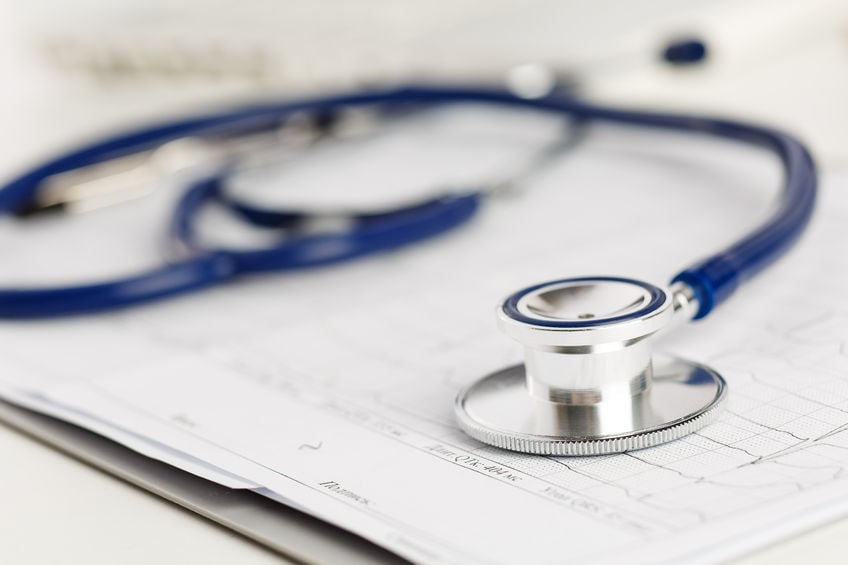 The Senate killed an attempt to create a reinsurance program in Wyoming last week that would've cut insurance premiums for at least 3,500 people here, an effort that had the support of Gov. Mark Gordon and had sailed through the House.
"I just worry about this; this is a great way to start spending money," Riverton Republican Sen. Eli Bebout said during the debate on the bill before it was voted down 13 to 17.
Wednesday's nay vote ends an attempt by the state Department of Insurance to find a way to alleviate soaring premium costs for some Wyomingites who don't qualify for federal subsidies on the federal health care exchange created by Obamacare. The bill would have authorized the department to submit a waiver to the federal government to allow the state to create a reinsurance program.
Such a program — successful in Alaska, which is similarly rural and like Wyoming has significant exchange prices — is essentially insurance for insurers. Generally speaking, the state and federal government would have provided funding to insurers — in Wyoming's case, only Blue Cross Blue Shield provides insurance on the exchange — to offset the high costs of chronically ill Woymingites. That would in turn drive down premium costs for those consumers who have exchange plans but make too much money to qualify for federal subsidies.
Wyoming has among the highest exchange plan prices in the nation, though the majority of people here who have those plans have significant subsidies — roughly $900 on average per month. But roughly 3,500 Wyomingites don't qualify for that aid and are thus paying "unreasonable" premiums that amount to about half of their income, Sen. Charlie Scott, a Natrona County Republican who supported the bill, told fellow lawmakers Wednesday.
The program could drop premiums for those people by as much as 17 percent, Scott said. But he acknowledged it might not be palatable for the broader Senate.
"I won't criticize anybody from either side; it's a tough decision," he said.
Senate leadership was indeed skeptical Wednesday. Bebout, who was president for the past two sessions, said there was "no question" it would serve those who needed help. But he worried about taxing insurance providers. He noted that the bill would have ended the program in 2025 — with Scott explaining that federal changes would probably end it before then. But he said once the plan was unrolled, lawmakers would have trouble pulling it away from Wyomingites.
Sen. Drew Perkins, a Casper Republican and the Senate's president, wondered if increasing taxes on insurance providers would result in premiums going up across the board to offset those costs.
The plan would have been funded by the state via taxes on insurance providers, to the tune of about $9 million a year. State Insurance Commissioner Tom Glause told lawmakers in October that the federal government would likely chip in more money. He estimated that a reinsurance program would save the federal government $60 million annually, which could then be rerouted into the program.
It's perhaps unsurprising that there was skepticism from lawmakers, even though the House overwhelmingly supported the bill and sent it to the Senate with 55 yes votes out of 60. In an October committee meeting, Scott — who supported the bill on Wednesday — wondered if it were a "shell game." Rep. Pat Sweeney, a Casper Republican, said it sounded like a Ponzi scheme that was "too good to be true."
If Alaska's success if anything to go by, Sweeney's concern seemed baseless. Last February, Alaska's insurance commissioner announced that the state was paying $1.5 million for the program, compared to the government's share of $58.5 million. Alaska's plan caused premium prices to increase somewhat — but well below the jump that was expected before the reinsurance program was proposed. The next year, premium prices actually fell by 20 percent, according to local media reports.
Glause, the insurance commissioner, said he was disappointed in the bill's failure "since other states have seen success in their insurance market" through similar efforts.
"We were hopeful that this bill would pass and give us authorization to explore options for reducing health insurance costs in Wyoming," he said in a statement emailed to the Star-Tribune. "Even though other options seem limited at this time, we will continue to seek alternatives."
During the campaign and after his election, Gordon said he was interested in Alaska's reinsurance program, especially in place of full-blown Medicaid expansion, which he has rejected. He repeatedly voiced support for the waiver and the reinsurance program in interviews with the Star-Tribune, and the position was one of his more concrete ideas on how to address soaring health care costs in the Equality State. He was unable to comment on the Senate's vote Thursday.
Indeed, a national reinsurance program — in use from 2014 to 2016, after the Affordable Care Act was passed — helped stabilize premium prices across the U.S., according to a Harvard analysis. A bipartisan group of U.S. representatives recommended creating another reinsurance program that states could use to help their insurers offset high-cost individuals.
Follow education reporter Seth Klamann on Twitter @SethKlamann
Get Government & Politics updates in your inbox!
Stay up-to-date on the latest in local and national government and political topics with our newsletter.