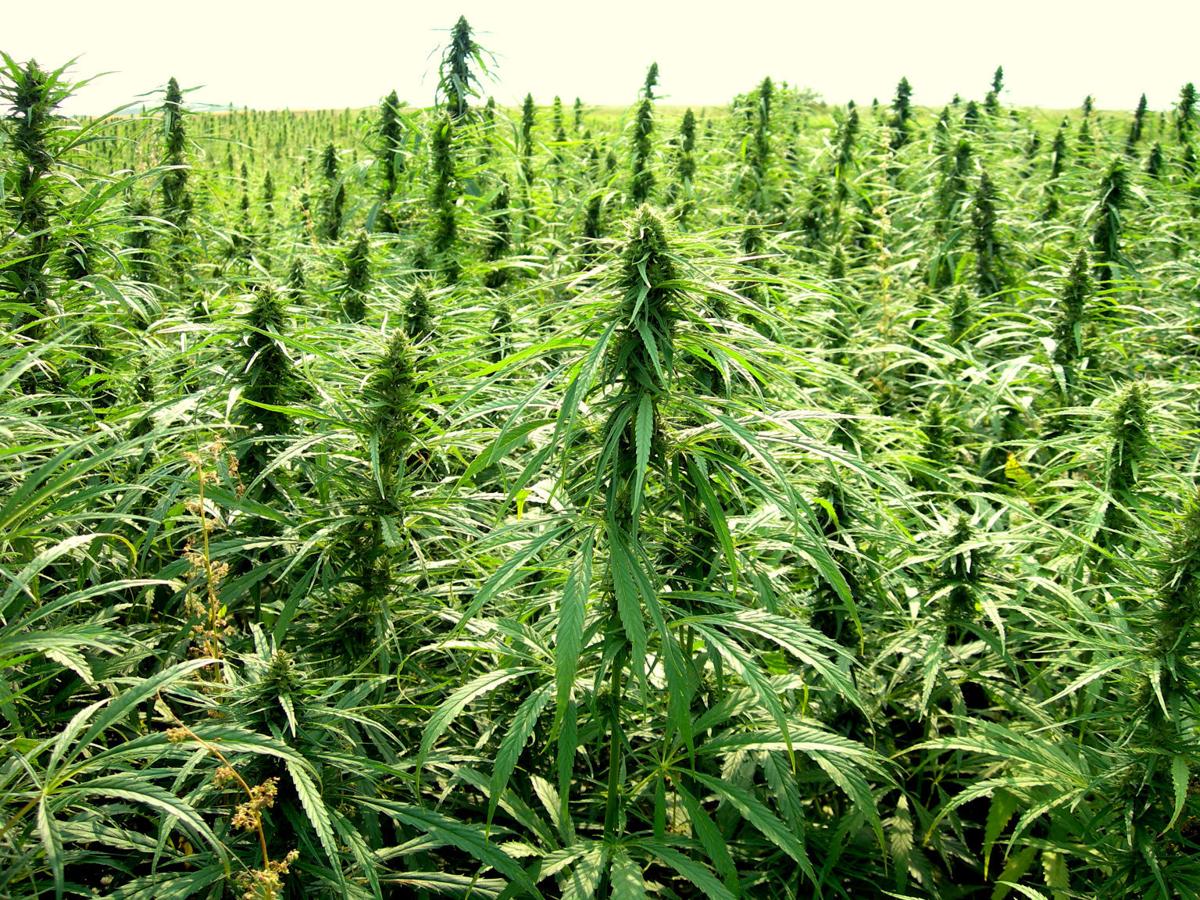 Supporters of a measure that would legalize hemp farming for experimentation and research hope Gov. Matt Mead will sign the bill into law, but Wyoming's chief executive has given no indication publicly on how he will act.
Mead has three options with House Bill 230: He can sign it, he can veto it or he can allow it to become law without his signature.
The measure will become law on Saturday if he doesn't sign or veto it.
David Bush, Mead's spokesman, said he didn't know how the governor is leaning.
Mead comes from a ranching background — his family is among the largest landowners in the state — and could side with proponents of HB230 who say that hemp would be good for diversifying the agricultural economy.
But Mead is also a former federal prosecutor, and hemp is a Schedule 1 controlled substance, meaning it's illegal, although the U.S. Department of Agriculture is allowing people to grow it on a limited basis.
The bill
HB230 would require the state to ask the U.S. Department of Agriculture to allow agricultural producers in Wyoming to cultivate hemp on a research and experimental basis, a process that's dictated in a 2014 federal farm law, said Rep. Tyler Lindholm, a Sundance Republican who was a sponsor of the Wyoming law, which passed the House and Senate.
Over 30 states are currently cultivating hemp or are in the process of talking to the USDA, which has hemp seeds to distribute to states that follow the law, Lindholm said.
HB230 states that growers must first get a license from the Wyoming Department of Agriculture. Licensees would have to undergo a criminal history check and submit fingerprints.
The Agriculture Department would sample hemp and hemp seeds to ensure growers are complying with the law, according to the bill.
Lindholm doesn't expect hemp farming to reach a commercial level at this point. He said he personally is waiting for the federal government to remove the plant from the Schedule 1 controlled substance list.
"I think that's the right course going forward before we became a major producer of hemp," he said. "As of right now, we could receive seeds on an experimental basis."
Ag
Gail Symons, an owner in Symons Ranch in Sheridan County, said if Mead doesn't veto the bill, her family will discuss growing hemp for forage for the cattle.
Hemp is grown for its seeds, which are high in protein, and for oil, paper and textiles. It's used as a substitute for wire and fiberglass and is installed in car door panels because of its industrial strength, she said.
"We use hemp products, but we can't grow hemp," Symons said.
The U.S. Constitution was printed on hemp paper, she said.
Oil, chemical and timber barons – sensing a threat from hemp – convinced leaders in Washington to lump it with marijuana and classify it as a drug in the 1930s.
"It was lumped together, and reefer madness," Symons said. "But ironically in World War II, because hemp is the only natural fiber that can stand up to salt water, the government (delisted) as a Schedule 1 drug."
After the war, it again became illegal to produce, she said.
Ron Rabou of Rabou Farms lobbied for the HB230 in the Legislature. Rabou Farms is an organic farm on 8,000 acres in Nebraska and Platte, Goshen and Laramie counties in Wyoming.
"Our primary crop is wheat," he said. "But we're always looking for crops we can rotate for the health of the soil but also for diversification. You always want diversification of your operation."
Hemp doesn't require a lot of water, which makes it ideal for arid Wyoming, he said.
"It grows wild in ditches in Nebraska," he said.
The crop would be planted in May or June. It grows for about 60 to 90 days and is harvested at the end of the summer, he said.
The Legislature spends a lot of time talking about economic diversification. Hemp would be a way for farmers to diversify. He's concerned Wyoming will be behind other states that are producing the crop and the state's ag producers will miss out on economic opportunities if Mead doesn't allow the bill to become law.
Although hemp sounds like an issue that would be embraced by left-leaning states, Rabou said it's a red-state issue. It'll help rural communities. It's about business.
He said he hopes Mead will sign HB230.
"I don't know what you have to think about when you have the amount of frustration and desperation you have right now in the ag community," he said.
Follow political reporter Laura Hancock on Twitter @laurahancock