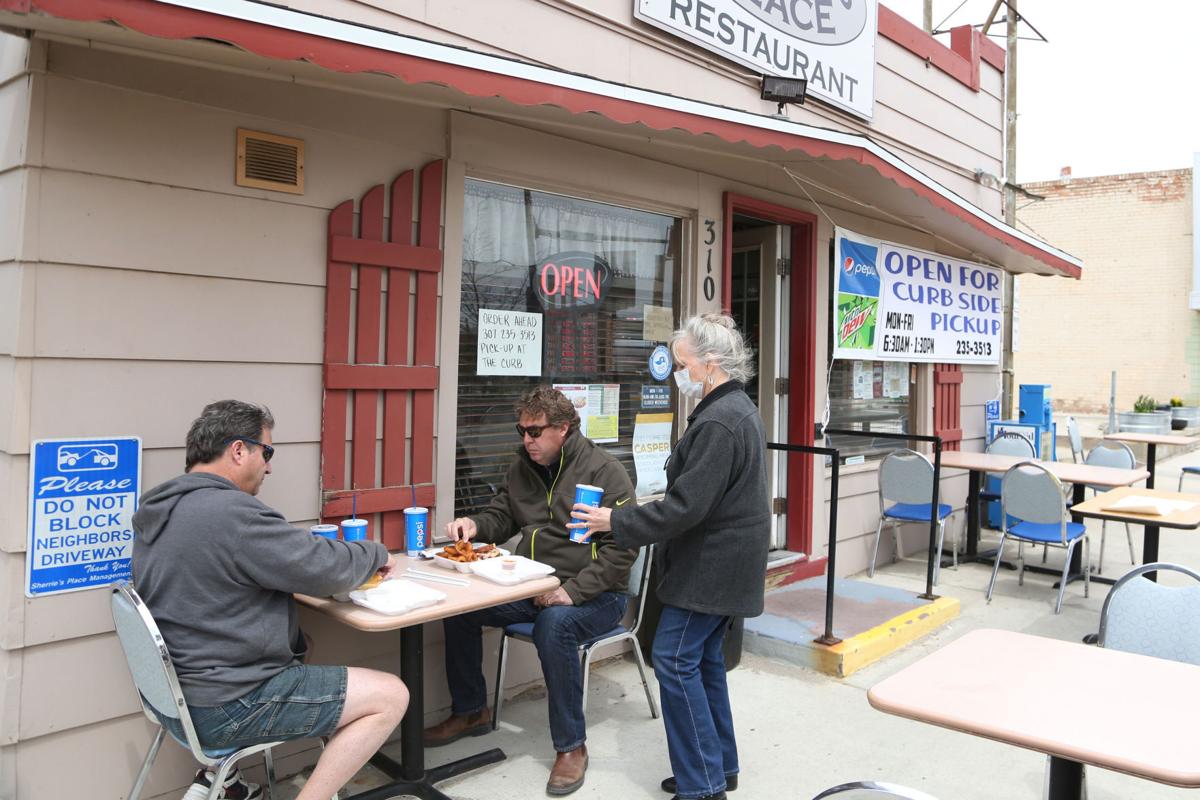 The Wyoming House of Representatives advanced legislation Thursday to impose numerous fee increases throughout state government after two days of intense deliberations over the effect they would have on groups facing financial hardships during the COVID-19 pandemic.
Included in House Bill 49 were proposals to raise licensing fees on health care facilities as well as the cost of food licenses alongside a number of increases to the state's price for issuing mining permits, adding up to an estimated $517,000 in new revenues beginning in the 2022 fiscal year.
Though a negligible amount when compared to the state's multi-million dollar budget deficit, the fees have not been increased to match inflation in more than a decade. The money will go directly to paying the cost of services like food inspections, which the Wyoming Department of Health has already had trouble covering the cost of.
The increases themselves are also low enough to keep Wyoming competitive with the rates seen in other states, Rep. Bob Nicholas, R-Cheyenne, told lawmakers, and likely represented only a portion of the increases expected this session as the state seeks to fund public services from revenue sources beyond fossil fuels.
"This is one step out of many, many more you're going to see until the end of session," he said Tuesday afternoon.
That didn't prevent discussions on the bill from being uncontentious, with several lawmakers arguing that it was the "wrong time" to be increasing fees, given the ongoing COVID-19 pandemic.
On both Wednesday and Thursday, freshman Rep. Ocean Andrew, R-Laramie, introduced consecutive amendments on second and third readings intended to reduce a proposed 50% fee increase for food inspections, arguing the $100 and $200 cost would present too heavy a burden for restaurateurs already struggling to make ends meet during the pandemic.
Though Andrew admitted Thursday he was a holder of a food license and stood to benefit from his amendment's passage, he was not alone in opposing an increase. Even with fees remaining stable for the past 20 years — and the Department of Health already lacking sufficient funding to cover the costs — the increases presented too much for some to stomach.
"I don't think this is the time to hit these guys," Rep. Aaron Clausen, R-Douglas, said in support of Andrew's amendment. "They're struggling, they're the people getting hit the hardest, and raising these fees … I don't think that's appropriate at this time."
That effort ultimately failed, after several lawmakers argued that businesses benefiting from health inspection services should be the ones to pay for those essential services.
"There are places we can cut money," said Rep. Andy Schwartz, D-Jackson, "but I strongly believe food inspections are not where we should begin."
Others were concerned with the authority being granted to agencies to set those fees, arguing it would take power away from the Legislature to set those rates. Freshman Rep. Robert Wharff, R-Evanston, proposed an amendment that would have gutted the bill, an effort he said was intended to keep all fee increases under the oversight of the Legislature.
"I don't think (our Founding Fathers) ever envisioned department heads having such a say on how people are taxed. And some of these fee increases amount to that: a tax," he argued.
That amendment ultimately failed.
The biggest sticking point for lawmakers, however, rested with a proposal to significantly increase fees on parolees and probationers for services like drug screenings, facility transfers, and supervisory fees which, combined, were estimated to raise more than $1 million in annual revenue for the Department of Corrections.
Though the legislation included language allowing the Department of Corrections to waive the fee for those facing financial hardship, a bipartisan group of lawmakers objected to the fee increases, arguing it could exacerbate recently released inmates' financial problems and, potentially, cause them to end up back in prison. On Wednesday, a group of lawmakers including House Speaker Eric Barlow, R-Gillette; Schwartz; Rep. Karlee Provenza, D-Laramie; and Rep. Jared Olsen, R-Cheyenne, introduced an amendment to eliminate those fee increases from the bill, arguing it could cost the state more money from increased recidivism than it would generate.