In defense bill, Cheney pushes for more deterrence overseas — including nuclear weapons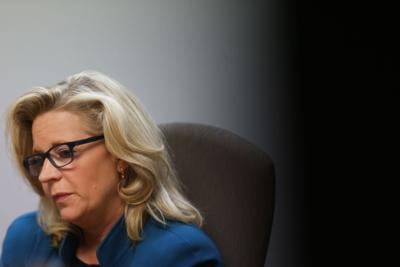 A longtime advocate for a more powerful American presence overseas, Wyoming's U.S. Rep. Liz Cheney successfully advocated for taking a tough line with both Russia and North Korea, along with investing in the United States' nuclear weapons program, in a major military spending bill.
The Republican sponsored three successful amendments to the National Defense Authorization Act, which passed the House of Representatives last month and is expected to be debated soon by the Senate.
The amendments focused on ensuring the military maintains a minimum number of intercontinental ballistic missiles, forcing President Donald Trump's administration to penalize Russia if it violates an arms treaty and developing a plan to extend military deterrence in the Asia-Pacific region as a hedge against North Korean aggression.
Tom Donnelly, a security policy analyst with the American Enterprise Institute, said Cheney's amendments presented a cohesive view of a more powerful U.S. military and one that retains strong nuclear capability. He acknowledged that much of the language in the amendments would not require major action to be taken but noted that her advocacy for the issues is meaningful in itself.
"She's raising attention to ideas whose time has come," Donnelly said. "Her voice is a new one on these things and potentially a powerful voice, so that's not nothing."
Donnelly said that Cheney's belief in a stronger and more active military might put her at odds with Trump, who has oscillated between calling for restraint and a focus on domestic issues and promising to crush America's perceived enemies.
While Cheney has disagreed with Trump's stance on Russia in the past, she said in an interview that she supported much of what she's seen from Trump — specifically referencing the decision to bomb a Syrian government airfield following the suspected use of chemical weapons in April.
"The message of those strikes is heard not just in the Middle East or in Syria," Cheney said. "It's something adversaries around the world watch."
Maintaining missiles
One of Cheney's amendments would require the United States to maintain a minimum of 400 deployed intercontinental ballistic missiles, capable of firing nuclear warheads at targets thousands of miles away.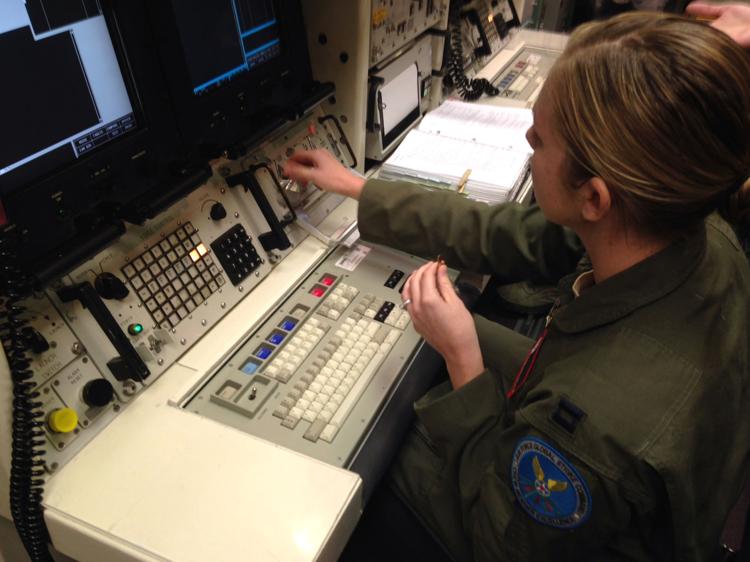 Cheney said a meaningful ICBM force is part of maintaining the "nuclear triad," which refers to the United States' ability to deploy nuclear weapons from land-based missiles, aircraft and nuclear submarines.
Defense Secretary Jim Mattis has said he is open to reevaluating the need for the triad, possibly moving to a two-legged nuclear force and eliminating the use of ICBMs.
"Having language in the bill that ensures there's a floor below which we won't cut our ICBM forces is very important," Cheney said.
Maintaining a strong ICBM force has local significance in Wyoming because F.E. Warren Air Force Base in Cheyenne is one of just three ICBM launch sites in the country and is a major employer in the area.
Michael O'Hanlon, an expert on American defense strategy at the Brookings Institution, said in an email that Cheney's support for the ICBM program "smacks partly of parochial politics" but was also consistent with her overall foreign policy.
"In fairness to Cheney, she is a consistent and committed conservative/hawk so I'm sure the sentiment is founded in her analysis of military requirements as well as local political and economic considerations," O'Hanlon wrote.
Addressing North Korea
In contrast to the requirement to maintain a minimum number of ballistic missiles, Cheney's other two amendments are more symbolic in nature and would require the Trump administration to consult and develop plans, rather than take specific action.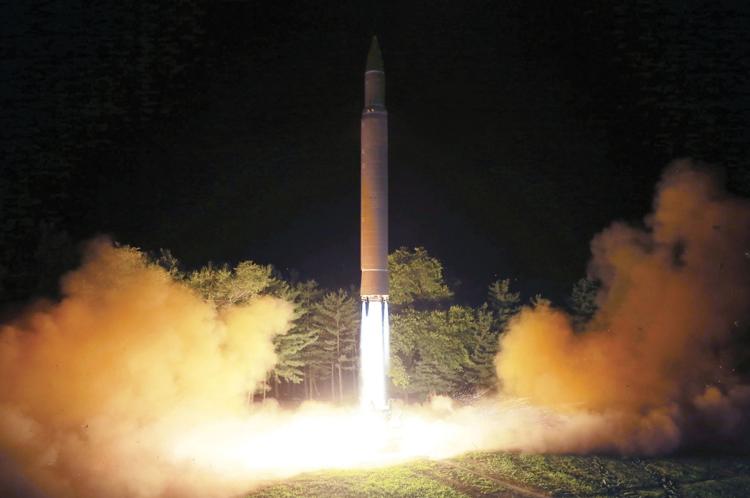 The first is focused on shoring up American military deterrence in the Pacific by requiring the Secretary of Defense to consult with military commanders in the area and comprehensively evaluate existing forces in east Asia as well as ongoing military exercises and arms sales to Asian allies.
Cheney said that the amendment's breadth and flexibility was an asset. She said it was essential that the United States develop a clear plan to manage the threat posed by nuclear-armed North Korea and that commanders in the region are best positioned to do so.
"The deterrent strategy and approach that we've had in place — that worked during the Cold War, for example — I think it's pretty clear that same type of deterrence doesn't work with North Korea," Cheney said. "We need to be in a position where we're looking at a whole range of options."
O'Hanlon said that compelling the Pentagon to consult with regional commanders and develop a strategy was an especially good idea because the Trump administration has been slow to assemble a team at the Defense Department, potentially delaying regular policy reviews.
"As such, calling attention to a crucial region and asking how deterrence can be enhanced is smart and timely," he wrote.
Though Cheney did not outline her preference for how to address the threat from North Korea during the interview, conducted in late July, she said that if the country used nuclear weapons, "our response would be swift and devastating."
Those comments mirror ones made by Trump on Tuesday. While Cheney was describing how the United States would respond to an attack by North Korea, the president told reporters that if North Korea continued to threaten the U.S., "they will be met with fire and fury like the world has never seen."
Message to Moscow
The final Cheney amendment addressed the New START arms reductions treaty negotiated with Russia during the Obama administration. It would require the Defense Department to develop a plan for how to respond if Russia fails to comply with the treaty requirements by the mutually agreed-upon deadline of February 2018.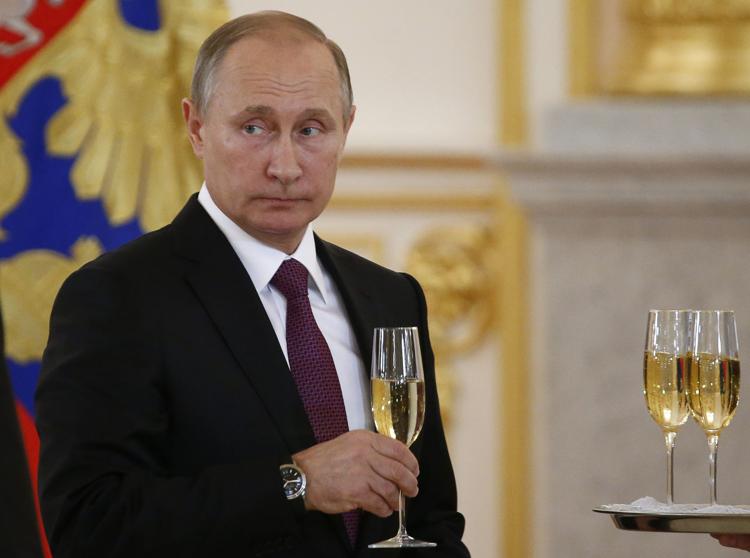 Cheney has long opposed the treaty itself. In her 2015 book "Exceptional," co-authored with her father and former vice president Dick Cheney, the pair wrote that the treaty should be allowed to expire in 2021: "The treaty restricts our missile defense capabilities and limits our deployed launchers ... below the number that the Department of Defense and Department of Energy determined was necessary for purposes of deterrence."
She said the amendment was important to help the Pentagon prepare a response in advance because, while it's clear that Russia is not reducing its arms as required by the treaty, it is not technically in violation until February.
"We don't have time on our side," Cheney said. "I thought it was important not to wait until we get to next February."
Though he expressed concern over Congress interfering with executive branch policy decisions, O'Hanlon said that the benefit of putting Russia on notice that the United States will respond to violations of the New START treaty outweighed the drawbacks.
"It sends Moscow a message that Moscow needs to hear," he said.
'Wider latitude'
Cheney also hinted at exploring a withdrawal from the Intermediate-Range Nuclear Forces, or INF, treaty between the United States and Russia. Signed under President Ronald Reagan, the agreement bars missiles with a range of around 300 to 3,000 miles. Cheney said that the Russians are not abiding by the treaty and that mid-range missiles might aid deterrence in Asia.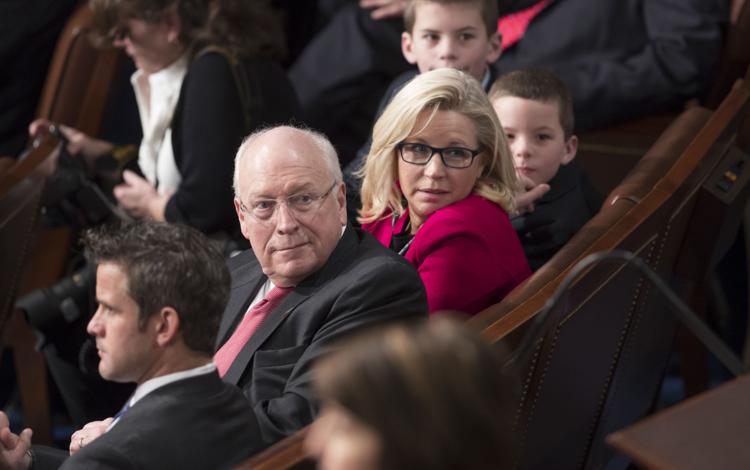 Donnelly said advocating a withdrawal from a decades-old treaty might be a risky political move for a junior politician like Cheney, who took office in January, if not for her pedigree.
"If you're a Cheney, you're known to be a skeptic of treaties," he said. "You have a little wider latitude than others may."
Donnelly said the Cheney amendments represented an auspicious start for the representative and will help raise the profile of her foreign policy outlook.
"She's talking about a serious issues in a serious way and elevating it, to some degree, in the public conversation," he said.