Lee Rog owned a house once.
Years ago, he was working as a contractor in Arkansas and after some time managed to purchase a home of his own. But, well-traveled as he was, he missed the ocean and moved to San Francisco, looking for the surf and a job if he could find it.
But the city got old, Rog said, and he picked up sticks and moved again, back into the mountains where he grew up. These days, he's living in an impromptu village of campers, pop-ups and van dwellers in the dusty parking lot behind the Teton County/Jackson Parks and Recreation Department, where he works as a street operator. He finds his peace there, between his place of work and an active construction zone where more than 30 new affordable apartments soon will be on the market.
Like many of his neighbors, Rog, 47, is an indispensable part of the community — part of a crowd of seekers come to Jackson to sweep its sidewalks and shuttle its tourist-filled buses up and down Broadway under the shadow of one of North America's most majestic mountain ranges.
To keep the town running, Jackson not only wants people like Rog — it needs them. Any person can roll into town and flip open the Jackson Hole News&Guide to six pages of help wanted ads, each offering wages from $18 an hour to near-six figure salaries for jobs that pay meagerly anywhere else in the state.
There's just one problem: Jackson has no place to put them.
Each morning, cars in otherwise empty lots rustle with the city's working homeless — scrambling for T-shirts, brushing their teeth, pulling curtains across windshields bearing city-certified camping permits. On the edge of town, dirt roads crack under the tires of vans and pickups exiting the national forests, the "residents" commuting in from their temporary homes of Curtis Canyon, Shadow Mountain, Mosquito Creek. And with every day's start and end, Highway 89 clogs with roughly 8,000 commuters from Idaho and over Teton Pass, putting pressure on roads they use every day but will never pay a dime of taxes for, driving past businesses they may never spend a dollar in.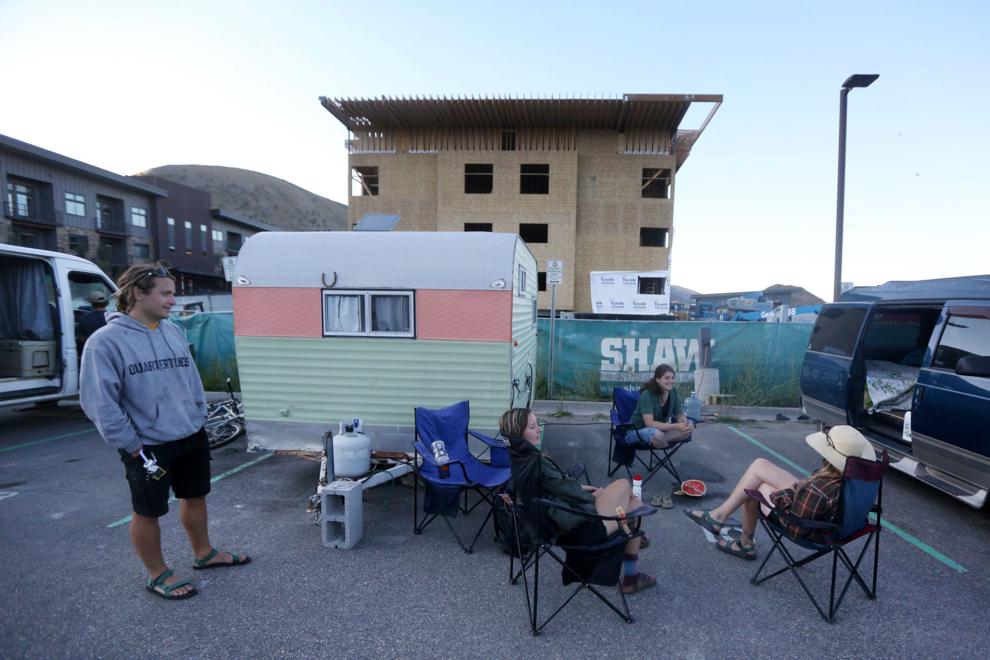 Housing has always been a challenge for Jackson. For some, the trials of Jackson are almost ritualistic — the ski bums arrive, seduced by the mountain, willing to work long hours and forgo security and stability to be close to it all. It's an attitude ingrained in the local culture. Even former Mayor Mark Barron, who now sits on the Board of County Commissioners, got his start camping out before gaining a permanent foothold in the community.
"During the summer it's nice," said Bryn Christensen, a local barista who has spent the last several summers living in her car. "Finding a shower is a challenge sometimes — there's lots of creek chillin'. There was a week where I just showered in Fall Creek."
Eventually, many leave. But others, as many locals who once lived that life will tell you, choose to stay and make it work, eventually finding their niche in the community, either finding long-term employment or starting a business. But for people like Rog, who plans to stick around awhile, the promise one can eventually make it work seems as much a myth as ski legend Bill Briggs' first run down the Grand Teton in 1971: attainable but improbable.
"For me, it's hard because I want to buy a house," he said. "I'm 47, so it's weird to be wondering where I'm going to live. But here, I'm going to have to commute 45 minutes if I want to buy a place anywhere. And even the markets outside of Jackson, in Victor and Driggs (in Idaho), housing prices keep going higher and higher. Everyone just wants to have their own place."
"I love working for the city, I enjoy the community it offers," he added. "But it's hard to survive that way."
Those who stay
Breeanne Darley's time in Jackson was meant to be short.
Last year, she worked in Idaho in parks and recreation, but on the recommendation of a friend she made the trek to Jackson, attracted by the lure of the area's beautiful surroundings and high wages.
After a summer sleeping in her Toyota Avalon, she intended to move on. However, as the seasons changed and part-time residents moved on in the seasonal shuffle, her employer found her a space in a condominium they owned, enticing her to stay on through the winter.
"People want you to work for them because it's hard to find good help, and they're willing to find you a place to stay in order to get you to stick around," Darley said.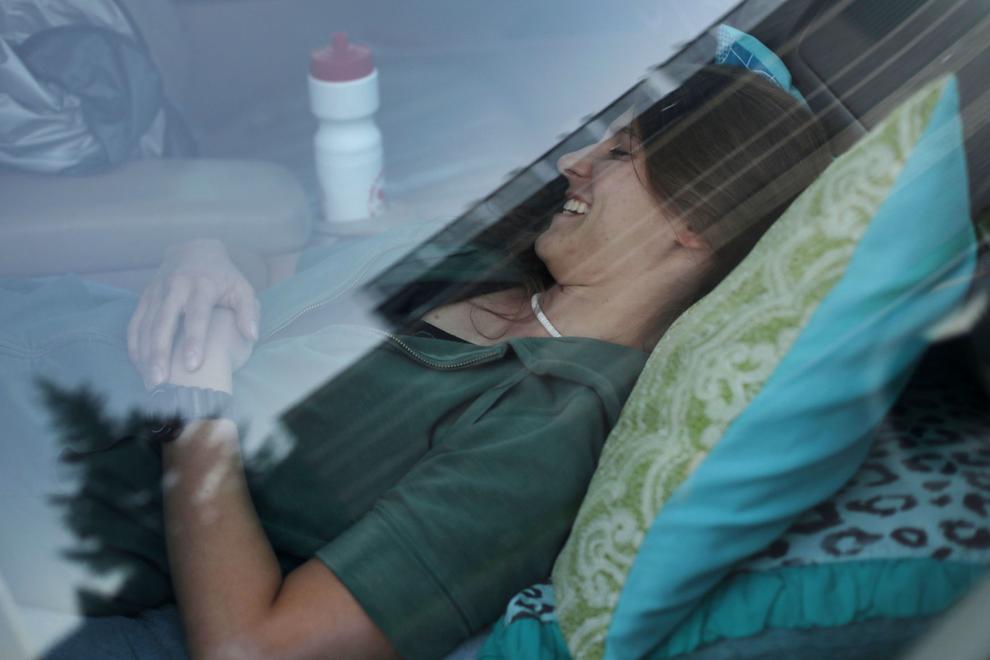 For Darley, that's all it took. This summer, she is once again sleeping in her car, satisfied with the promise of a place to stay come wintertime.
"I think if I did move anywhere, it'd be a long shot," she said. "It's a good place to be."
But ownership and stability matters, particularly for business owners like Joe Rice.
The restaurateur moved to Jackson in 1989 after some time in the Marine Corps. When he and his wife Denise bought and expanded their first eatery in town — the Merry Piglets taco stand — the pair had some space above that they converted into an apartment, thinking it was a good way to utilize the space.
Little did they know, their effort was a precursor to what became part of the cost of business in Jackson: housing your employees.
"We just thought it was a good thing to do," he said. "But as the housing crisis grew, we continued to buy places for our staff, build apartments or help them buy whatever. It's kind of been a part of our philosophy all along."
"It has to be an organic part of your business model," he added. "If you want to do business in this town, you have to be forward thinking about housing, where your staff is going to live and how you're going to pull it off."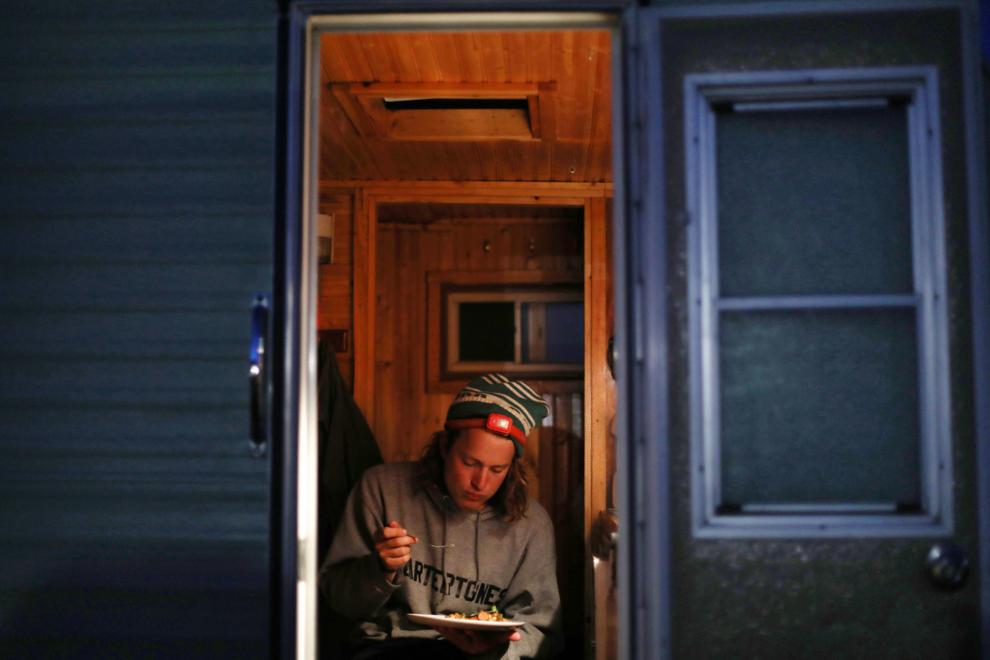 When Rice arrived in Jackson, the community was just on the cusp of what it would soon become. Though tourism had been on the rise for decades — ramping up to provide 72 percent of the basic income in Teton County by 1959, according to a study completed that year by the University of Wyoming — the region's international airport, completed in 1983, turned Jackson Hole into an international destination.
And the resorts, relegated to those in the know in the alpine sports world after the rise of recreational skiing in the '30s and '50s, soon became destinations in the wake of a boom for Rocky Mountain skiing in the latter half of the '80s. Communities like Jackson and Breckenridge, Colorado, began pumping massive amounts of money into tourism and promotional campaigns to attract visitors.
"The cost of living rose sharply," author Thomas Turiano wrote in his 1995 book, "Teton Skiing, A History & Guide to the Teton Range." "Wealthy vacationers bought second homes in the valley, ousting hard-core ski mountaineers or forcing them to work more jobs."
"We called them 'modem cowboys,'" said Andy Schwartz, a state legislator from Jackson who was a planning commissioner in the early 1990s. "All of a sudden, you could have a job as a finance guy in New York but be living here. You might go back and forth, but the airport expanded and, all of a sudden, there was the possibility for bigger money coming in. Once that happens, prices start moving up."
And though it was a boon for the local economy, that new pressure from the outside fundamentally changed the dynamic of living in Jackson. As it turns out, the principles of supply and demand no longer apply once the demands of the rich become insatiable and the working class — no matter how much they make — are pushed aside.
According to Alex Norton, a local housing consultant and author of the town's 2012 comprehensive plan, even while rents in the area have grown at a slightly greater rate than income has over the past 20 years, median home purchase prices — pushed up by limited supply — have grown four times faster than the area's median income over the past 30 years. It's gotten to the point where about a quarter of workers in Teton County can afford a home there, he said.
"The cause of the problem — almost by definition — can't be addressed," Norton said. "That's kind of the primary hurdle you start with and have to set your expectations around."
Limited space and harsh market forces
Nestled behind the hills of the Teton Valley, Jackson itself is obscured from the view of travelers cruising the sandy and crude plains stretched beneath the Teton Range — a vast and open landscape offering little distraction from the peaks across the plain.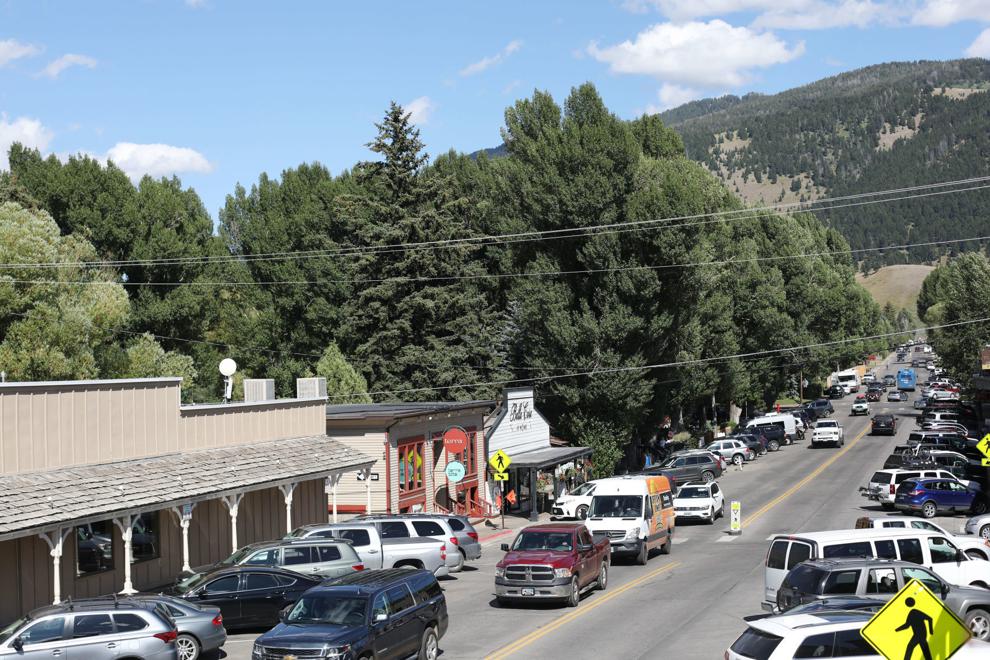 For years, the harsh terrain actually saved the valley from the type of exploitation that came to define the West in the late 1800s: no gold to pan, too rough and too dry to farm.
But some thought it worth trying. The Teton Irrigation Company, headquartered in Cheyenne, attempted to tame the valley's waters through fraudulent use of the Carey Act of 1894, filing claims on the Gros Venture River, Buffalo Fork and Spread Creek in an attempt to tame the dry and rocky landscape. Other irrigation schemes were later attempted by private interests like the Osgood Land and Livestock Company and the Utah-Idaho Sugar Company, which secured water storage rights on Two Ocean Lake and Jenny Lake but never saw those through.
Though never accomplished, it was clear the majesty of Jackson Hole could soon be eroded for profit. In 1903, the damming of the Hetch Hetchy Valley in California caused a national outrage, spurring investors from the East into action to preserve the rest of the West's great places.
Conservationist Horace Allbright enlisted John D. Rockefeller, one of the world's richest men, to secretly purchase thousands of acres in an effort to preserve the valley from future speculators, eventually leading to the founding of Grand Teton National Park.
The area also became a critical habitat for elk, which had been driven from their feeding grounds by onrushing white settlers and cut off from historic migration routes by wire fences. Tens of thousands of animals died during harsh winters.
The plight of the elk, which homesteader Stephen Leek publicized through newspaper articles, photographs and a nationwide lecture series, further restricted land use in the valley. Leek's photographs inspired the sympathies of the nation and congressional action, leading to the creation of the National Elk Refuge in 1912.
"Probably never in the history of the universe (and I hope to never again be witnessed in the same enormity) has such a sad plight been evidenced among the wild animal kingdom as that which has been witnessed in Jackson's Hole, Wyo., during the past few years," Leek wrote in the May, 1911 edition of Outdoor Life magazine. "Never until late years have the elk ranges been fenced off like they are now by settlers, and never again, I hope, will the government allow these animals to suffer and die as they have in the past."
Since those days, the preservation of the region's natural beauty has always been a priority of Teton County. But it has also been its curse. At the edge of the elk refuge, the city sprouts instantaneously, a gravel-roaded grassland immediately giving way to the cosmopolitan mountain outpost that is Jackson at the border of local control and federal management.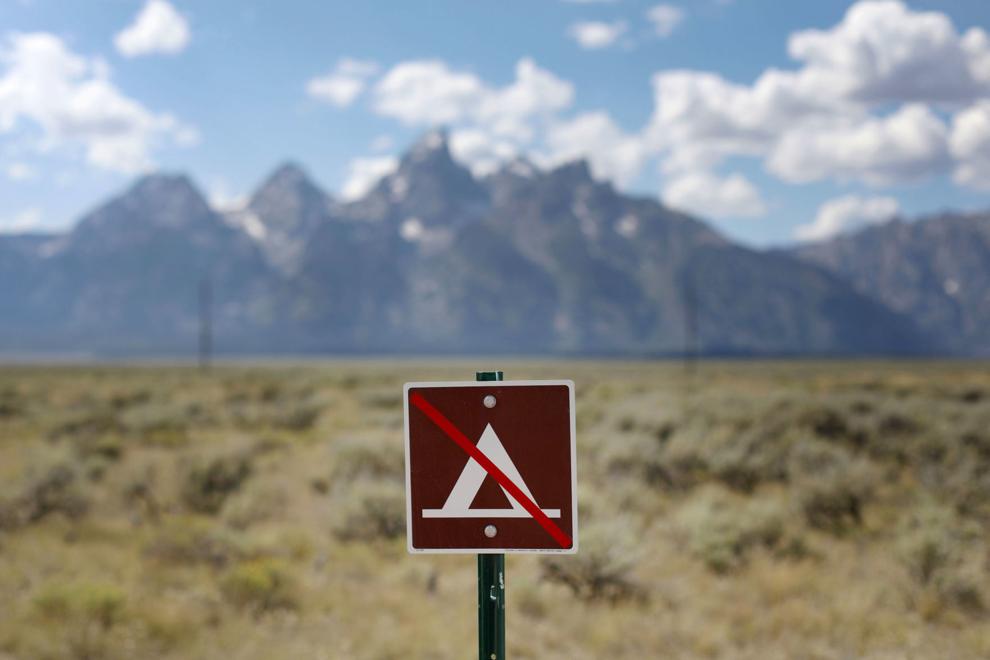 With no room to grow outward, the rich have begun to remake what's available within those boundaries. Sleek, wooden houses line pristine streets alongside low-slung bungalows, separated only by a few feet of grass and a comma in their property assessments. Many of the older homes, pursued by the wealthy, have been bought up and renovated at significant markups, while on other lots more unseemly properties have been torn down and replaced with sleek, million dollar-plus properties that sell high and earn healthy profits.
"The single family spec house is still the easiest, safest development tool out there for somebody who's trying to go build, not caring what part of the market they build in," said Matt Faupel, a local real estate agent. "And if they do, it's going to become a second home. Right now, the odds are in favor of going in the wrong direction because of the economics involved."
Mathematics, politics and the fight for an idea
As the rich began to remake the city, local leaders decided to take some power back in the mid-2000s, setting in motion the process of developing a vision for their community with their workforce at its center. By encouraging denser development within the space they had to work with, local leaders thought, they could potentially push back against the growth of posh, single-family residences within the city limits and retake their vision for the community from the market forces dictating their community's growth. Too wealthy to access the traditional affordable housing incentives offered to other communities, Teton County and Jackson teamed up to introduce a suite of new incentives to encourage the private sector to take a chance on building affordable housing, including a square footage allotment for providing affordable housing and a Request for Proposal process to develop affordable housing on city-owned land.
"That plan really turned affordable housing in Jackson on its head," said April Norton, director of the Jackson Teton County Affordable Housing Department.
The results, thanks to a renewed and aggressive strategy, have been intense. In the past, the local housing authority was building one project at a time, constructing 30 units here or a handful there. By opening the process up to the private sector, the community has accelerated that process, albeit at the cost of total control.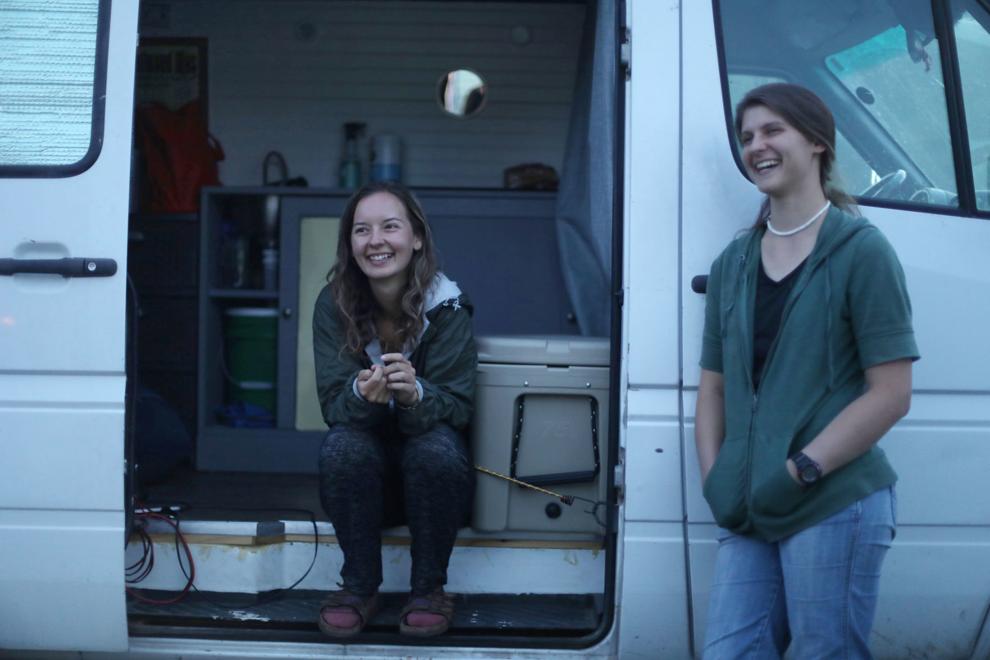 The community has been held back in other ways, however. Over the years, the small nodal communities surrounding the town like Wilson and South Park have had a strong aversion to development. And in the Legislature, Schwartz's peers from around the state have either voted against legislation specifically designed to help their community — as was the case in a 2015 vote over a tightly targeted, optional real estate transfer tax designed to raise money for affordable housing — or created legislation to take away local control. This year, bills forced the construction of a private school that had been denied variances in the community. The state also considered ending the community's practice of imposing workforce housing requirements on business owners, but the idea never made it to the floor for a vote.
"It's not like the Legislature doesn't have conversations that are only region specific," Alex Norton said. "Sure, Teton County is an outlier, but other communities throughout the state are outliers as well. Ultimately, the Wyoming state statutes are set up to let cities figure out what solutions work well for them, and I think that is largely what Teton County is asking for. We're not asking for anything other than the ability to implement solutions specific to Teton County."
Facing an uncertain future
For all the success their policies have begun to have, Jackson has forced the community to look into a future many weren't prepared for: larger buildings, for one, or a change in "community character," whatever that means, for another. These fights resemble those fought in cities from Berkeley, California, all the way to New York, where local governments have found themselves having to take drastic measures to fight creeping inequality and the market forces behind it.
"You see these issues playing out in big cities and smaller towns all over the country," said Hailey Levinson, a seven-year member of the Town Council. "Being on the Town Council, you tend to get really wrapped up in what's happening right here and right now, but to step back at all that's happening globally and nationally ... it's a crazy time."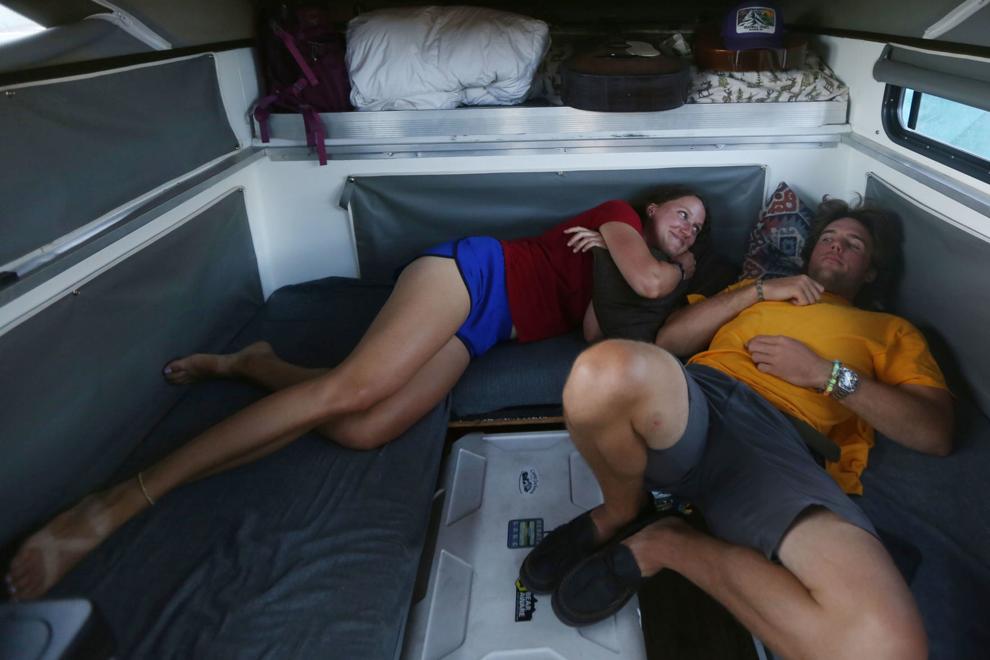 "People love the job and they love where they're doing it, but for how long are they willing to give up two hours of their day when they're already working a 12-hour shift?" Jackson Police Chief Todd Smith said. "Fatigue becomes a factor and, just reflecting on the reasons they moved here to begin with, retention starts to become a factor here."
If a police officer can't find a way, neither can the ski bum with a dream of settling down. Flipping through affordable housing listings in line for coffee, Rog, the parks and rec worker, points to a property in the listings for an "affordable" rental — $1,475 a month for a two-bedroom, two-bath. Expensive, but doable.
He then flips to another property, this one for sale.
"If I were to buy this, the mortgage payment would be half of my income," he said. "I think it's hard to feel invested if there's no chance of people buying here."
As the problem of affordability has gotten worse, Norton said, the culture Jackson has been known for has started to change.
"They're never getting immersed in our community," she said. "They're great people, but at the end of the day, they just want to go home to their families, to their communities. When we talk about housing the people in our communities, it's because we want to keep them here. There's something to be said about people who have lived here in 15-20 years."
It's something Rog senses as well — a resident who feels somehow detached from the rest of the community.
"When you live in a place where people are more stationary, you have more of a sense of community," Rog said. "Here, you can walk down the street and say 'Hi' to someone you've seen a million times and they look at you like you're crazy. There's definitely a class thing going on. You have people living in mom and dad's $5 million house and then you have us, the workforce."
"As a kid, the Californians and Texans were moving into where I grew up in Colorado, buying up property and pushing out the ranchers, the Vietnam vets, all the really interesting characters that people love most about the West. ... They were all pushed away," he added. "Then the taxes went up, the people ran for office ... it's crazy to see it."
Follow politics reporter Nick Reynolds on Twitter @IAmNickReynolds