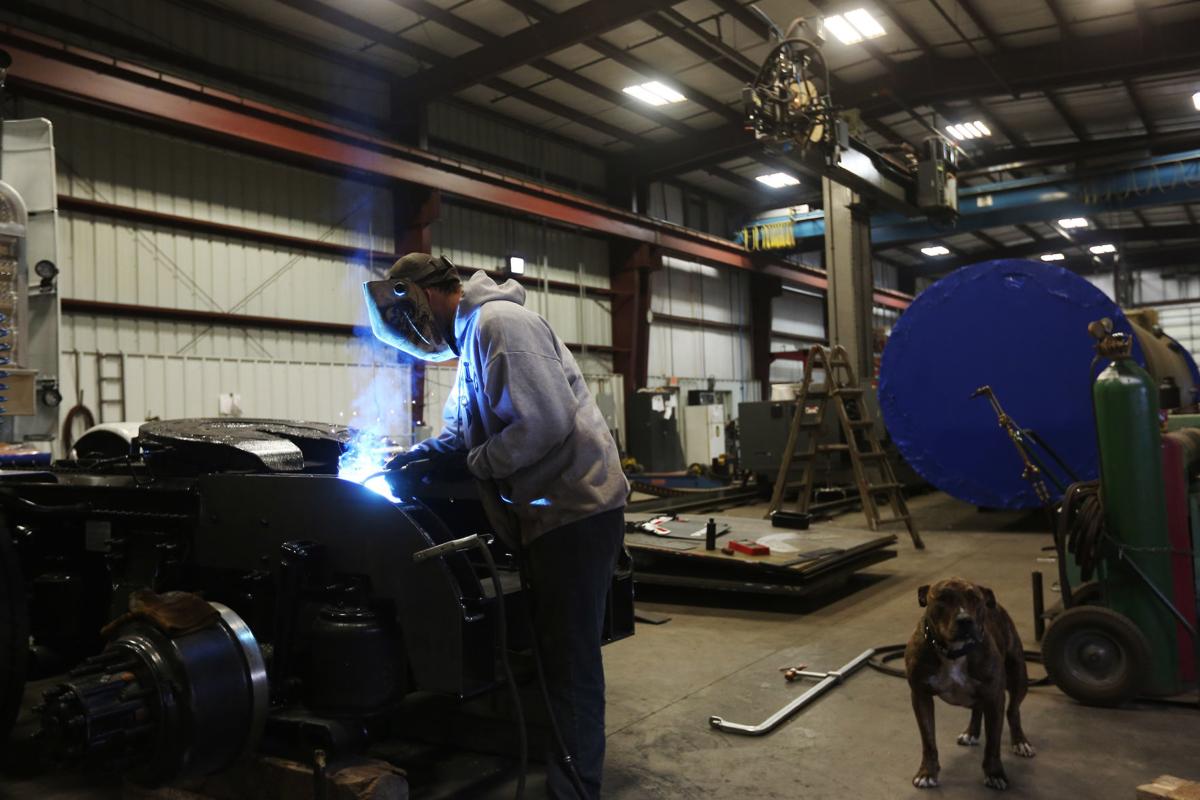 Casper's economic development agency is looking to boost central Wyoming's aerospace industry by attracting more government contracts to the region. The group's leaders believe it's both an opportunity to diversify the local economy and also a possible new model for growth — bringing more work to existing companies, rather than trying to convince new businesses to relocate to Wyoming.
The focus on aerospace, especially within the defense industry, is meant to capitalize on the success of those sectors in neighboring Colorado and Utah and will initially take the form of a marketing campaign, perhaps followed by hiring an industry liaison for local companies, Casper Area Economic Development Alliance CEO Charles Walsh said.
Eight companies are participating in the campaign, which is being done in conjunction with Forward Sheridan.
The businesses being highlighted include Gillette's L&H Industrial, which has done machining work for NASA and Square One Systems Design in Jackson, which develops software for use in high-tech machinery and robotic equipment.
"We want to show the aerospace and Department of Defense industry and markets that we have multiple capabilities," Walsh said.
Walsh said that many of the companies have already found success in the energy industry but could also serve the lucrative aerospace field. Colorado has an $18.5 billion aerospace industry, and Utah's accounts for roughly $15 billion of the state's economy, compared to just $30 million in Wyoming, according to CAEDA.
"All roads still point back to the energy market," Walsh said. "But if you look at the workforce and the types of skills and expertise, those skills are transferable into aerospace."
Ben Gruner, president and co-owner of Compression Leasing, a Casper company that is working on the aerospace push with CAEDA, said that is part of the appeal for his company. Compression Leasing manufacturers and rents various machinery with a focus on air compressors, but has also provided jet bridge components for a company in Utah and done some other other aerospace work in the past.
You have free articles remaining.
"You want to have multiple types of customers that are in multiple types of industries," Gruner said. "Most of the manufacturing in Wyoming is heavily energy-oriented, so having some aerospace and airplane parts made in our facility might help balance out a little bit."
New model seen
The initial marketing materials for the campaign, titled "Boundless" and created in conjunction with the Wyoming Business Council, profile all eight companies involved and highlight Wyoming's low taxes and regulation as well as the ability of community colleges to train students for specialized work.
("In Wyoming, your business is a big deal," part of the promotional copy reads. "The governor is a text away.")
Walsh said the strategy of recruiting new industries to begin relying on existing Wyoming businesses is a new one that he believes may be more efficient than the traditional role of economic development agencies, which typically seek to recruit new companies.
"Recruitment is one of the most expensive propositions and you have one shot at it," Walsh said. "You got one shot at a company, and you either win or you lose."
With the aerospace initiative, drawing even a few new contractors to local businesses could make a valuable contribution to the economy. Walsh said that the effort will be proof of concept for this new model.
"We believe that helping existing Wyoming companies to open up new business is a faster way to generate a return," he said.
The other companies involved are Kennon, Vacutech, Automation Electronics, ICO Inspection Services and Kustom Koncepts.