It's been 20 years since Matthew Shepard's murder. Will Wyoming ever pass a nondiscrimination law?
It was supposed to be a minor bill, a simple update of "archaic language" in Wyoming law in light of the 2015 federal recognition of same-sex marriage.
Proposed by Laramie Rep. Cathy Connolly, a Democrat and the Wyoming Legislature's first out gay member, the bill would have changed terms like "husband and wife" to "married couple" in state statute.
That bill, however uncontroversial it was prior to a Nov. 20 legislature meeting in Sundance, received its share of derision that day. For more than two hours, the public ripped the bill in harsh and bigoted phrasing, according to online news site WyoFile. One man in attendance said it was "disgusting" to listen to Connolly's "drivel," according to WyoFile, and another said same-sex marriage would "de-create" the earth. The committee voted down the bill.
The episode in Sundance served as a reminder of the long legacy of Wyoming's opposition toward pro-LGBTQ legislation, an ironic asterisk for a state where a spark was lit that ignited monumental shifts in policies across the country.
In the years following University of Wyoming student Matthew Shepard's murder in 1998, a wave of change ripped through statehouses across the country. In January 1999 — the same month President Bill Clinton made the passage of the Hate Crimes Prevention Act a priority for the upcoming year — Minnesota joined California and Oregon as the only states with active anti-discrimination laws on the books. Two years later, that number had swelled to 13 states, in addition to the nation's capital. Within a decade, the total more than doubled again.
Today, 30 states — plus Washington, D.C. — enforce some form of law protecting members of the LGBTQ community from hate or bias crimes based on either gender identity, sexual orientation or both, according to the Human Rights Campaign, a sea change for a legislative movement that began, arguably, on the steps of the United States Capitol in a rally one week after Shepard's death.
"Society's laws are the most profound way of expressing what a society's values are," said Matthew Coles, the former deputy national legal director at the ACLU and a law professor at the University of California, Hastings. "We have murder laws designed to punish people as a means of showing we don't tolerate when people take another person's life. If you find that there is a category of people who become subject to murder, or are targeted with assaults that are motivated by their status, then that's the purpose of the hate crime law."
Matthew Shepard's murder inspired much of the nation to action. Yet Wyoming — the state where the murder occurred — has yet to implement any laws specifying members of the LGBTQ community as a protected class.
Anti-discrimination laws
Even before Shepard's murder, attempts were made to implement some form of anti-discrimination law in Wyoming. In Harry Tipton's 33-year career as a state lawmaker, which ended with his death in 2004, the Lander Republican sponsored several of the earliest anti-discrimination bills, each of which failed to reached the floor for debate. Sen. Mike Massie, of Laramie, introduced a biased crimes bill during the 1998 budget session, but it also failed to obtain the two-thirds vote required for introduction.
Immediately following Shepard's death, Wyoming legislators considered a state-level hate crime bill, but it failed on 30-30 ties on two consecutive days. Since then, a comprehensive law has not been seriously debated. Other attempts to implement even minute laws related to Wyoming's LGBTQ community have been met with stiff opposition.
The Legislature in those years was more libertarian in its thinking, said former state legislator and lobbyist Keith Goodenough, a former Democrat who has since changed parties. In the ensuing decades, the mentality behind those opposing the laws changed from one of practicality to a stance rooted in moral or religious grounds.
"(Back then), it was much more traditional, conservative Wyoming, more libertarian than religious conservatism," he said.
During the 16 years he spent in Cheyenne, Goodenough said he never saw a significant fundamentalist presence in the state house. But in the past few decades, he said there has been a growing religious contingent in the state House while more moderate representatives — particularly on the left — have dwindled. Any hope for a nondiscrimination law to be passed in Wyoming, he said, would rely on these more moderate representatives, recalling that even a statewide resolution in recognition of Martin Luther King Jr. Day in the early '90s was a contentious issue.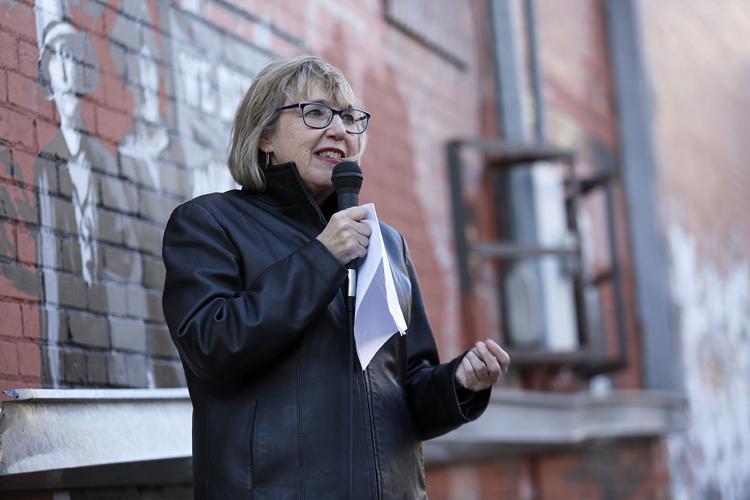 Since then, opposition to pro-LGBTQ legislation has become more intense and ideological. In 2013, former representative and current Wyoming Senate candidate Lynn Hutchings, of Cheyenne, spoke out on a failed domestic partnership bill, implying that sexual orientation is a choice. She said in a later meeting of the Cheyenne City Council, which was discussing a local nondiscrimination resolution, that being gay deviates from "what God dictates." In 2015, Rep. Nathan Winters, R-Thermopolis, opposed a nondiscrimination bill on religious grounds, saying "let this state remain a bastion of liberty."
As the Legislature grows more conservative, Goodenough said, the likelihood of an anti-discrimination law has diminished.
"The old Republican legislators tend to say the same thing I do, that 'Oh man, those people are unreasonable,'" Goodenough laughed. "The lobbyists I used to see — it's a pretty small club — but they say the same thing. As the fundamentalists get more people elected ... I would say the chances are getting less likely."
Settled law or sanctioned discrimination?
Recent attempts to codify language against the LGBTQ community by Republicans have largely centered on the basis of religious freedom, which they argue is protected under the First Amendment of the United States Constitution.
A 2017 piece of legislation called the Wyoming Religious Freedom Restoration Act — a bill that would have allowed individuals to deny service, based on personal convictions, to people who are gay or transgender — was withdrawn by its sponsors, despite the successful passage of similar laws in 21 other states.
Another bill introduced last year went even further. The Wyoming Government Discrimination Act, sponsored by the same group of legislators, would have made it so the state government would not be able to take "any discriminatory action against a person, wholly or partially" on the religious belief or moral conviction that marriage is between a man and a woman, and that the phrases "man" and "woman" would mean an individual's biological sex "as objectively determined by anatomy and genetics at the time of birth."
According to a write-up the ACLU of Wyoming released at the time, the bill would have also served to legalize discrimination against same-sex couples and transgender people and make it impossible for any branch of government to enact or enforce local nondiscrimination ordinances.
While the failure of both bills shows their unpopularity — or, at least, a reluctance among legislators to dive into social issues — the intent of the bills is not particularly outside of the Republican mainstream: Preserving the "sanctity of marriage" is a written pillar of Wyoming's GOP platform. "The traditional family," it reads, "is based on the foundation of marriage between one man and one woman, (and) is the best institution and is the authority on how to provide children with the education and training to develop their potential and prepare them to participate in society and in our government."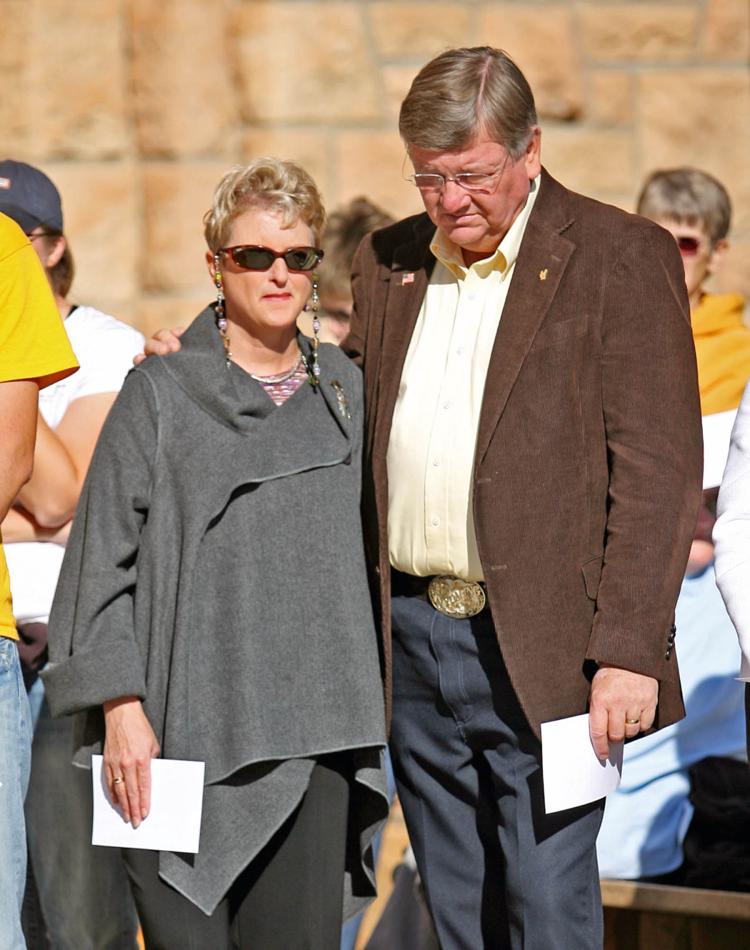 The second rule of the party platform does express a commitment to the ethic that "every citizen is equal before, equally protected by, and equally subject to, the law." However, there is also an explicit motivation to prioritize the right to one's faith over all else. According to the party's platform, the First Amendment — when included in the U.S. Constitution — was written under the guidance of what the state party describes as the "Judeo-Christian principles of the Founding Fathers." State GOP Chair Frank Eathorne described it in an interview not as a mandate to implement a sort of theocracy, but as the context of a certain type of social order the nation's founders had in mind.
"We don't have these conversations in terms of religion; it's more about timeless principles," he said. "We only have 19 planks making up our platform, and one might read it and interpret it as religion while another person might look at them as the Founding Fathers' values that are enshrined in that platform. Religion is a very broad term, and I haven't heard it used specifically. It really comes down to timeless principles defined under the Constitution."
But the party itself is not homogenous. Some legislators, said Wyoming Equality Executive Director Sara Burlingame, may be sympathetic to implementing a nondiscrimination law and on several occasions have asked her how they can share their stance without getting pushback from constituents or losing allies in the statehouse.
The answer she has for them is a simple one: You probably can't.
"People will be mad, people will push back," she said. "The hard right wing that wants to turn Wyoming into a very specific type of theocracy will be infuriated. So what does it mean to have moral courage to stand up and help LGBT kids feel like their lives matter? You have to hold the line, say that these are our friends, our citizens, and their lives matter."
Do we need nondiscrimination laws?
Some contend nondiscrimination laws or hate crime laws are unnecessary. There are already laws in place, this reasoning goes, to discourage violence and prevent discrimination on the basis of traits such as race, color, creed, sex, age, disability, ancestry, pregnancy and even off-the-job use of tobacco.
This was a stance echoed by all three members of Wyoming's federal delegation after the 2009 passage of federal hate crime legislation named for Shepard.
"This amendment usurps states' rights — any state or local crime could be federalized if the possibility exists that the crime was motivated by hate," Rep. Cynthia Lummis said at the time. "I do not believe a new federal hate crime law is necessary for violent crimes that are already illegal and impose stiff criminal penalties. Like any other crime, despicable crimes motivated by hate or intolerance should be investigated, prosecuted and punished accordingly."
Some prominent critics of hate crime legislation oppose it for practical reasons. Former Gov. Dave Freudenthal, a Democrat who acknowledges his position against the legislation was "pretty unpopular" during his tenure, said implementing something like a pre-sentencing hate crime law might actually contribute to difficulty in ensuring justice is served.
"When you insert the hate crime issue into a trial, it essentially becomes one more element for the prosecutor to prove," he said. "If you want to deal with that issue, you should do it at sentencing. I understand the public image issue, but if you want advanced penalties, that should be a separate issue."
"You know an assault occurred, and when you're prosecuting that, you have the elements to work off of," he added. "But with a hate crime law, now you have an element you have to prove beyond a reasonable doubt. You have to prove someone's state of mind. That's tough. That inserts doubt."
That argument has merit, Natrona County District Attorney Michael Blonigen said.
"The state would be obliged to prove beyond a reasonable doubt that the primary motive is anti-gay bias," he wrote in an email. "This would be true even if it was cast as a sentencing factor. If the hate crime factor increases the maximum sentence, it must be proven beyond a reasonable doubt. Any sentencing factor, other than a prior conviction, must be so proven."
"Would a hate crime enhancement give offenders pause before acting? I doubt it," he added. "Hate doesn't think; it simply lashes out. Such a enhancement may, however, reflect to the public how seriously we take such actions. In the right case, it would be worth proving."
The tacking on of hate crime penalties to lower-level crimes could also serve as a deterrent. When it was speculated that bullying could have led to the 2016 suicide of Trevor O'Brien, a 20-year-old gay man from Gillette, Matthew Shepard Foundation Executive Director Jason Marsden told Wyoming Public Radio it might encourage legislators to look a bit more closely at hate crime laws in Wyoming. The bullying included an incident where O'Brien's car was vandalized with a homophobic slur.
"In a lot of cases they are this misdemeanor, property destruction, vandalism, things that are lower-level crimes," Marsden said. "You have to wonder if it would put a damper on these incidents that can sometimes escalate. You might find out who did this to his car and maybe provide him with a sense of justice as a crime victim."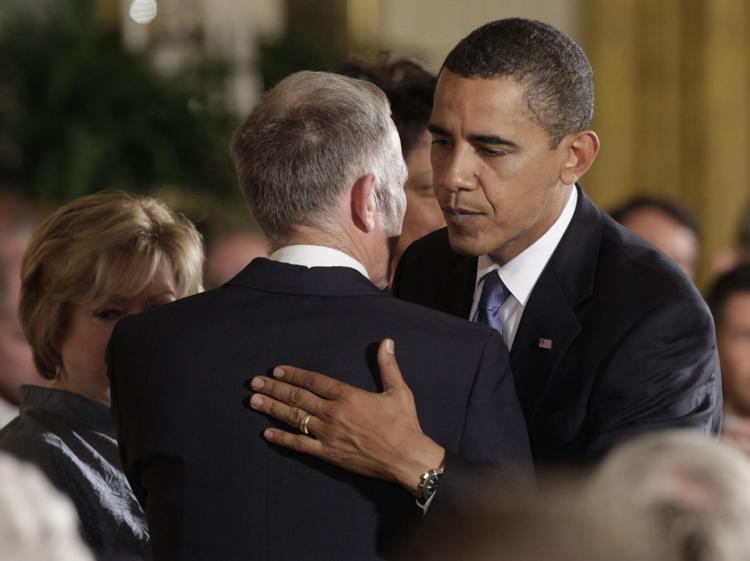 On creating a protected class for employment or, in the case of businesses who refuse to serve members of the LGBTQ community on moral grounds, the argument goes that a "free market" approach to anti-discrimination will lead to eventual acceptance without any need for a nondiscrimination law, with the needs of the market dictating a society's acceptance of rights for people who are gay or transgender.
This approach is a flawed one, said Coles, the Hastings law professor, who points to the example of suffrage and the civil rights movement as examples of society choosing to upend the lack of progress achieved under a market-based system.
"That's why we have race discrimination laws, and that's why we have laws on gender discrimination, ethnic discrimination and racial discrimination," said Coles. "The question is not whether the state should become involved in trying to make sure people have equal opportunity because we have done it in the past. We did it for people of color, we did it for women. The question is 'How strong is the case that LGBT people end up being excluded from ordinary functions of civic society for who they are, as opposed to what they are capable of doing?'"
Objectively, proving widespread and systemic exclusion is difficult. However, several pieces of data indicate that underreporting might be a problem among the LGBTQ community.
During discussion of a 2015 nondiscrimination bill, it was revealed that the Wyoming Department of Workforce Services received only 40 complaints of discrimination and violence from gay and transgender people over the course of four years. However, a 2006 study conducted by Connolly — the lawmaker and professor at the University of Wyoming — and Gail Leedy found that 70 percent of respondents to a survey of Wyoming's LGBTQ population had been victims of some type of violence or harassment, while nearly half reported some form of employment discrimination.
"People may have bias — I never say anything," one respondent wrote in that study.
The burden of proof in discrimination cases in the workplace presents a legal challenge for prosecutors. As a right-to-work state, private employers in Wyoming can already fire employees without cause. While possible to prove, said Laramie County District Attorney Jonah Sandberg, a prosecutor would have to prove a pattern of discrimination in the employer's past, which becomes a challenge when employers don't have to disclose a cause for dismissal.
Overcoming this would require substantial legislation; however, some may see an economic benefit to loosening these laws: There is also an argument that Wyoming could be losing out simply because it hasn't taken steps to assure members of the community that they will be treated equally.
In an interview with Them Magazine earlier this year, Burlingame said a nondiscrimination law could be a key step in attracting talent for a new, technologically friendly economy. Wyoming Equality, she said, had already made the step to team up with tech firms across the state to help lobby for new protections for members of the LGBTQ community, including laws for protected class and for protections in private businesses.
With the economy as the proverbial carrot to encourage progress, Burlingame said there's another hook to passing a nondiscrimination law: the state's moral obligation to equality.
"It's the right thing to do," she said. "Not just because it makes economic sense. It makes moral sense. Wyoming has a good history of doing the right thing even when it's hard, and that can be our future as well as our past."
What's next?
One year after Sundance, and 20 years after Shepard's murder, the prospects for a nondiscrimination law in Wyoming are dim.
With a new gubernatorial administration coming into office next year, only one of the two major party candidates — Democrat Mary Throne — has offered unabashed support for implementing a statewide nondiscrimination law, touting its moral and economic necessity. Her opponent, Republican Mark Gordon, told the Star-Tribune he has "concerns about creating a new protected class," saying he worries that "the more we subdivide people, the less we see ourselves as a whole people together, and the more we end up eroding our differences that make us great."
Though the duty ultimately falls to the Legislature to pass any sort of nondiscrimination law, the person in charge does determine the ability to get one passed.
"In the end," Freudenthal said, "(the governor) either signs it or he doesn't."