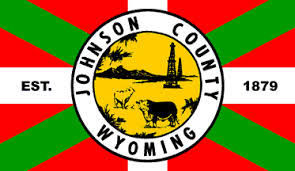 BUFFALO (WNE) — The Johnson County Board of Equalization voted unanimously Monday morning to uphold the county assessor's work for another year of tax protests from the Powder River Basin's last remaining coal-bed methane magnates, Carbon Creek Energy and Powder River Midstream.
You have free articles remaining.
"I think it's a true and valid assessment," said County Commissioner Linda Greenough. "(The assessors) have done their due diligence, and we have no further options."
The dispute began three years ago. With each passing tax cycle, as the county and companies wrestle the cases through the Wyoming court system, their burden grows heavier: The original $1.6 million in disputed 2016 tax bills has grown to more than $7 million in cumulative disputed tax debt.
According to County Treasurer Carla Bishop, $3.3 million of that is in the county escrow account and will remain there as long as the dispute drags on. The balance, roughly $4.3 million, simply hasn't been paid, Bishop said.