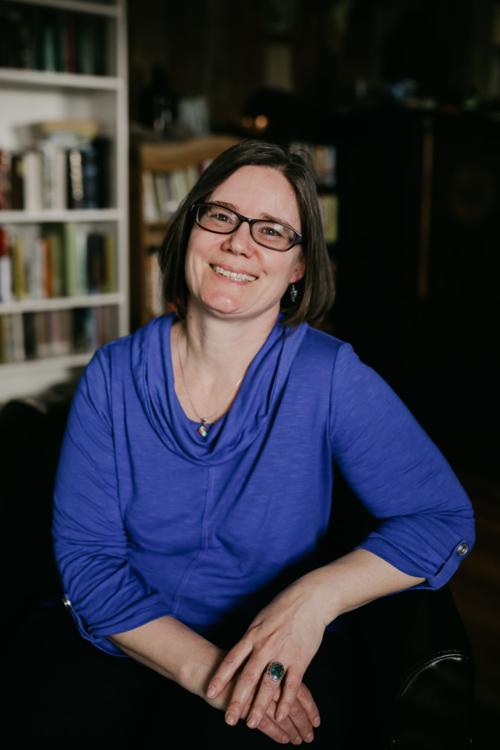 The race to fill outgoing Sen. Mike Enzi's seat has its first declared candidate.
Activist and community organizer Yana Ludwig, a Democrat, will be announcing her candidacy for the party's nomination in a Friday afternoon event at Washington Park in Laramie, where she has lived since moving to the state in 2016.
Enzi announced in May that he would retire from the Senate. Ludwig is the first candidate to officially announce their intentions, though former GOP gubernatorial candidate Foster Friess has said he is considering a run for Senate. Sources have told the Star-Tribune that former Rep. Cynthia Lummis is also weighing a run.
In an interview Wednesday with the Casper Star-Tribune, Ludwig said her campaign will be focused on elevating issues like economic insecurity and climate change that can only be addressed at the national level.
"I think it's gotten to a place where I'm feeling a lot of urgency around those issues, and I felt it was important to actually step up to the plate in my own life and show up in a bigger way," she said. "We don't have time to wait with the climate stuff, and those are the two things that really compelled me to get involved."
Ludwig is not the only registered candidate in the running for Enzi's senate seat. Casper Republican Joshua Wheeler filed a statement of candidacy with the Federal Elections Commission in March. Last week, California resident Chuck Jagoda filed with the FEC as a Democrat. However, a spokesperson for the Wyoming Democratic Party said he had not yet contacted officials within the state party. (Jagoda did not answer a Facebook message requesting comment before press time.)
A newcomer to politics, Ludwig, 49, has been a vocal presence in the community, and has been at the center of several prominent coalitions to emerge in Laramie over the past few years. Last year, Ludwig was a founding member of Albany County for Proper Policing, a community group formed in response to the shooting of Robbie Ramirez by Albany County sheriff's deputy Derek Colling. She has also worked as a regional organizer for Showing Up for Racial Justice – a national racial justice organization. (She has since stepped back from both organizations, in order to focus on her Senate campaign.)
Though she is, so far, the first candidate with major party ties to announce, Ludwig notably faces an uphill battle in deep-red Wyoming. In a state where billboards and rallies push for "a right to life," Ludwig wants to increase access to abortion in a state where options are limited. While politicians in Wyoming are often reluctant to talk about LGBTQ issues, Ludwig – who herself is a bisexual woman – wants to stand for those, as well as for immigration rights and racial equality.
And in a state dominated by a party that considers "socialism" a four-letter word, Ludwig – who considers herself a socialist – wants to open conversations about what the word really means.
"I think people are trying to throw socialism on as being left of Democrats, but we're talking about economic systems – not political orientations," she said. "I do identify as a socialist, and I'm going to be really open about that on the campaign."
The type of socialism she hopes to boost on the campaign trail is one that is "locally grounded," she said, with worker-owned cooperatives a fundamental building block of the economy, rather than large corporations where the majority of benefits are often reaped by a select few.
Where Ludwig fits on the ideological spectrum is a minor point for the state party: a spokesperson for the Democratic Party – which does not endorse candidates – said that the party will support any candidate who identifies with "Democratic values."
"Compared to the Wyoming Republican Party, which spends its meetings talking about actually instituting litmus tests for candidates – we welcome any candidate who embraces 'Democratic values.' We don't have a specific number of those values you have to embrace," Nina Hebert, a spokeswoman for the party, said. "We believe in the overarching values and goals of the party – we may not agree on how to get there, but we all have the same values. We don't endorse candidates. We don't have a litmus test. But the voters might."
Selling Wyoming on a message its voters have traditionally rejected, Ludwig acknowledges, will be a challenge. She expects the inevitable attack ads to be "harsh, immediate and completely misinformed."
"I think there is a massive public education effort that we're going to be involved in," she said.
Ludwig presents a sharp contrast to more mainstream candidates of the past several decades of Wyoming politics, particularly for the U.S. Senate. Candidates have typically had good name recognition and massive amounts of money and, even then, have suffered lopsided defeats. Ludwig has neither, with little statewide name recognition and no significant personal wealth.
To win as a Democrat, Ludwig's strategy – with more than a year to go until the Democratic primaries – is to start early, brokering influence on social media and leveraging a group around the state she feels is ready to have the types of conversations that have long proven unpopular in Wyoming politics.
"I think Wyoming is actually a lot more ready to have these conversations than the Republicans will give us credit for," Ludwig said. "We lost 3,000 people from Wyoming's population last year, and I know some of those people personally. Those were people who couldn't get good mental health services. They were young people who look around and don't see opportunities. Then there are a lot of us who are more left-leaning already having these conversations that necessarily wouldn't have happened five or six years ago."
Follow politics reporter Nick Reynolds on Twitter @IAmNickReynolds