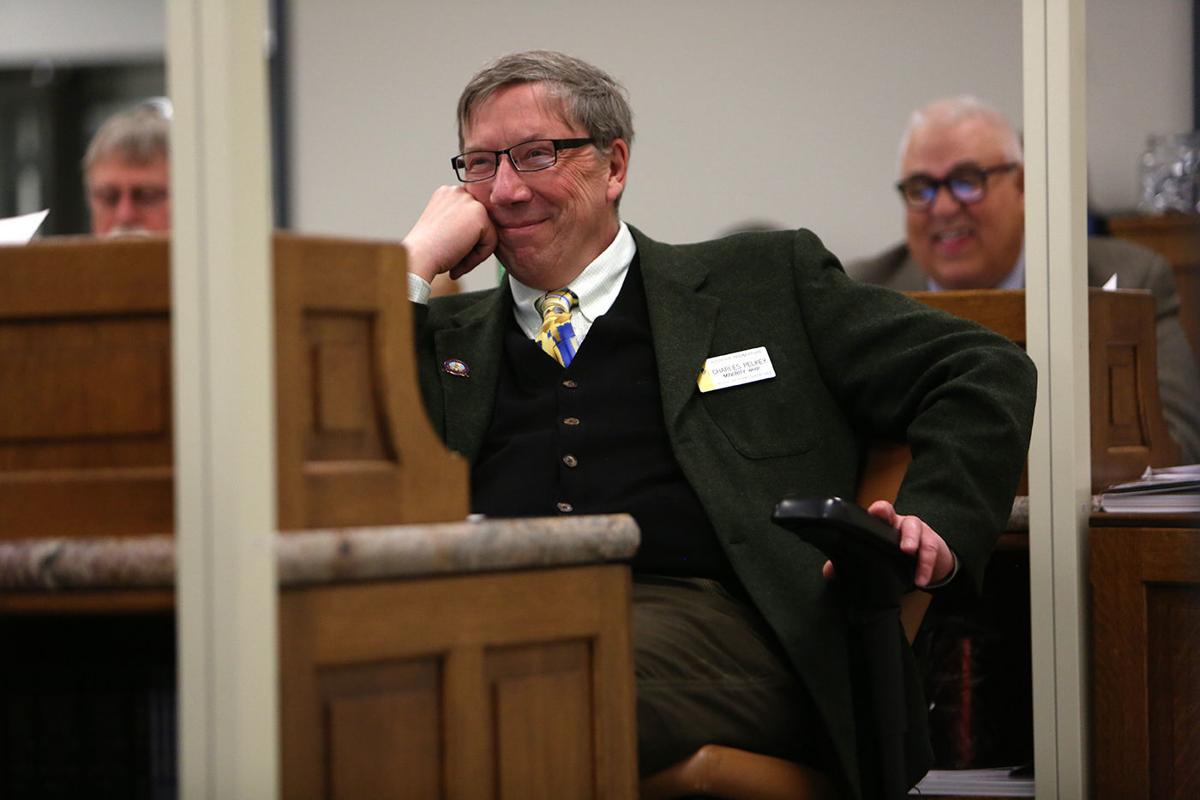 A Laramie Democrat will be making a second attempt to end child marriage in Wyoming after state lawmakers voted against a similar proposal last year.
Sponsored by Rep. Charles Pelkey, D-Laramie, House Bill 67 seeks to raise the legal marriage age in Wyoming from 16 to 18, the first change to the law since 1977.
The bill closely resembles a similar piece of legislation proposed by Pelkey last year with one key exception: an exemption for emancipated minors, who can legally apply at the age of 17.
Texas and Arizona have similar exceptions in their marriage statutes.
Last year's bill would have made Wyoming just the third state to explicitly outlaw marriage for anyone under the age of 18. This tweak, however, could help the appeal of the bill among Republican lawmakers who felt the 2019 bill would have put an undue restriction on people's individual freedoms, Pelkey said, as well as those who felt it could conflict with religious customs — an issue that proved challenging for New Jersey in achieving child marriage reform.
Even from a proponent's standpoint, the hard limit on marriage could have hurt women for whom marriage is the only escape from sexual assault or domestic violence in their family homes, said Tara Muir, public policy director of the Wyoming Coalition Against Domestic Violence and Sexual Assault.
"One of the biggest things for us to help people is to make sure they have economic freedom," said Muir, who supports Pelkey's new bill. "When the research shows that women who marry that young don't have that, and the people they're marrying don't help them get that independence, that makes us pause. Women in particular, but all victims need that economic freedom to be able to get out of whatever situation they're in."
The need for reform might be more pressing in 2020 than it was in 2019. After six years of decline from a high of 35 child marriages in 2013, this year saw a sharp increase in child marriages in Wyoming, rising from just eight last year to 21 marriages in 2019, according to preliminary figures provided to the Star-Tribune.
Muir said some have been concerned a recent change in Utah's marriage statutes — which made it illegal for a 16- or 17-year-old to marry someone more than seven years older than them — could have led to a bleeding over of child marriages into Wyoming. However, there is no publicly available data to back that up.
Failing on its final vote in the House of Representatives last year by a five-vote margin, this year's iteration of the bill will likely face a steep hurdle heading into this year's budget session, where a two-thirds vote threshold often stops most social issue legislation in their tracks. However, the bill has gained the notice of national organizations like Zonta International and Unchained At Last, both of whom sent representatives to Cheyenne to lobby in favor of the bill.
For those it would affect, most mainstream research shows that underage marriage typically leads to poorer life outcomes for the younger person in the relationship, who is disproportionately female and often pressured into marriage by a manipulative partner or religious or social customs.
According to a long-term study by the Bureau of Labor Statistics in 2013, young marriages often result in higher rates of divorce and higher rates of poverty for the younger individual entering the marriage. Often starting families earlier, those populations tend to achieve lower rates of education as well.
Whether those arguments are enough to achieve the two-thirds vote for introduction this year, however, remains to be seen, even with Senate Judiciary Committee co-Chairwoman Tara Nethercott, R-Cheyenne, signed on as a sponsor.
Pelkey, however, feels the bill deserves a fair hearing.
"This is a budget session, so I'm not too confident, but I want to keep the conversation going," Pelkey said Thursday.
"I hope it advances — at least through introduction," he added. "But I would love to see the law passed."
Get Government & Politics updates in your inbox!
Stay up-to-date on the latest in local and national government and political topics with our newsletter.