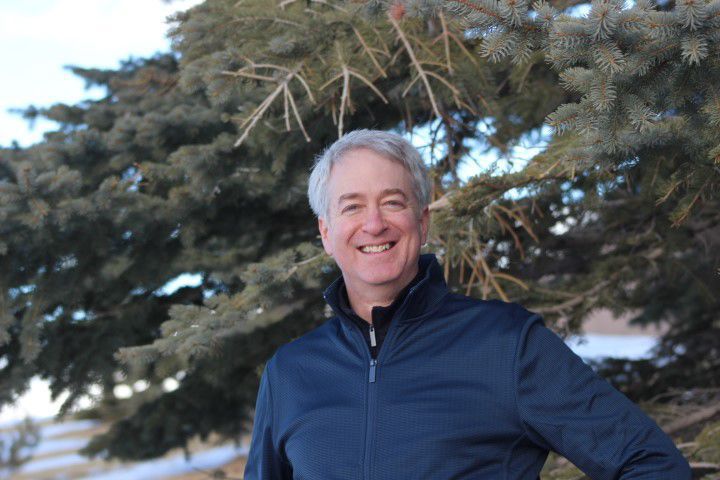 A Laramie Democrat will announce today a bid to represent House District 13 in the Wyoming House of Representatives next year, setting the stage for a competitive primary in one of the state's strongest Democratic strongholds.
Marc Homer, the former executive director of the Laramie-based progressive group Forward Wyoming, was set to announce this afternoon that he intended to run for a seat now occupied by House Minority Leader and University of Wyoming professor Cathy Connolly, who has been rumored to be mulling retirement in the months leading up to the 2020 legislative session.
A local car salesman as well as an appointed member of the Laramie Planning Commission, Homer – who is a first-time candidate for public office – enters the race with a varied background in politics. He holds both a Master's degree in Public Administration Leadership from the University of Wyoming as well as local organizing experience gained from roughly seven years of service with the Wyoming Children's Action Alliance, where he advocated for childhood well-being and progressive policy solutions as director of the organization's Kids Count program.
Homer is a veteran of several Democratic campaigns as a volunteer, but this is his first attempt at public office. Among the issues he is focusing on is expanding Medicaid, a topic that is likely to dominate much of the conversation in this year's legislative session in Cheyenne. He also wants to build a better environment for the training and retention of medical professionals – another significant issue in Wyoming.
"I think it's just a darn shame the Legislature has been hemming and hawing over that, and the Legislature has blocked it," Homer said in an interview with the Star-Tribune last week. "We're being denied in insuring so many people in our state. It doesn't make any sense from a health or an economic standpoint."
A number of Homer's policy positions – expanding Medicaid, lowering prescription drug prices and diversifying the state's economy – don't offer much difference from those espoused by the legislator he seeks to replace, who arguably boasts the strongest progressive credentials of any current member of the Wyoming Legislature.
But Homer, looking back to his time as an organizer, sees himself as offering a different approach to promoting those issues and moving them through the Legislature. Why he chose to pursue that goal as a politician – rather than within an advocacy group – is simple: there's a better opportunity to lead within the fray, rather than outside of it.
"That's what I'm here to bring to the table – I'm here to approach these issues as I did as an advocate and as a teacher," Homer said. "We may have strong feelings about what I'm supporting here in Laramie, but a lot of these ideas aren't as familiar to people around the state. They may have turned a blind eye or a deaf ear to them, or they may not even know of the possibilities that exist within the policy realm that are evidence-based that we can develop. We need to build advocacy networks throughout the state so that pressure can be put on lawmakers to get these critical issues to Wyoming and move them up to the top of the list."
Homer's policy scope is also ambitious, including support for a massive investment into early childhood education, increasing affordable housing stock across the state, juvenile criminal justice reform, and expanding capacity for municipalities to tax themselves, an issue that has presented a political boondoggle for lawmakers in Cheyenne for a number of years.
"My approach is going to be very different," he said. "I have experience working with advocacy networks, and I see the power in that. You line up people with strong voices in their community, they network with other people with similar views around the state, and then you put the pressure on and speak out so we can gain some consensus and some momentum around these ideas."
Connolly's plans
The policy positions Homer supports, however, closely resemble those of Connolly, a leading Medicaid expansion advocate who has also led the charge for issues like closing the state's gender pay gap, LGBTQ rights, and raising the state's minimum wage.
"Cathy is well-respected in our community, and I back up everything she has done here," Homer said. "Having said that, we are a big tent party, and we have a lot of voices we need to be heard. We also believe in fresh ideas and new voices, and I bring that to the table. I think I can expand the scope of what we've been focusing on in House District 13 and focus on some of these really essential issues – boosting our economy, providing health care for all, and making sure we have a solid stream of funding for education."
In an interview with the Star-Tribune last week, Connolly – who was first elected to the Legislature in 2008 and has never faced a primary challenge in her career – said she has not yet decided on whether she will run for a seventh term this year and would not announce her decision until after this year's legislative session.
"I've got a lot on my plate for this session and the upcoming year, and I haven't fully made up my mind yet," she said.
She said she had spoken with Homer prior to today's announcement and had asked him to refrain from making an announcement until after she had made her decision, adding that there were several other candidates waiting in the wings should she decide not to run.
Whether she runs or not, Connolly anticipates a competitive primary for the seat in 2020.
"I have spoken to several – if not numerous people – who are interested in HD13 if I don't run," Connolly said. "My guess is that person knows that, and is trying to get ahead of a field of people. There's a lot of interest in this seat if I don't run again or, for him, even if I do run again."
Get Government & Politics updates in your inbox!
Stay up-to-date on the latest in local and national government and political topics with our newsletter.