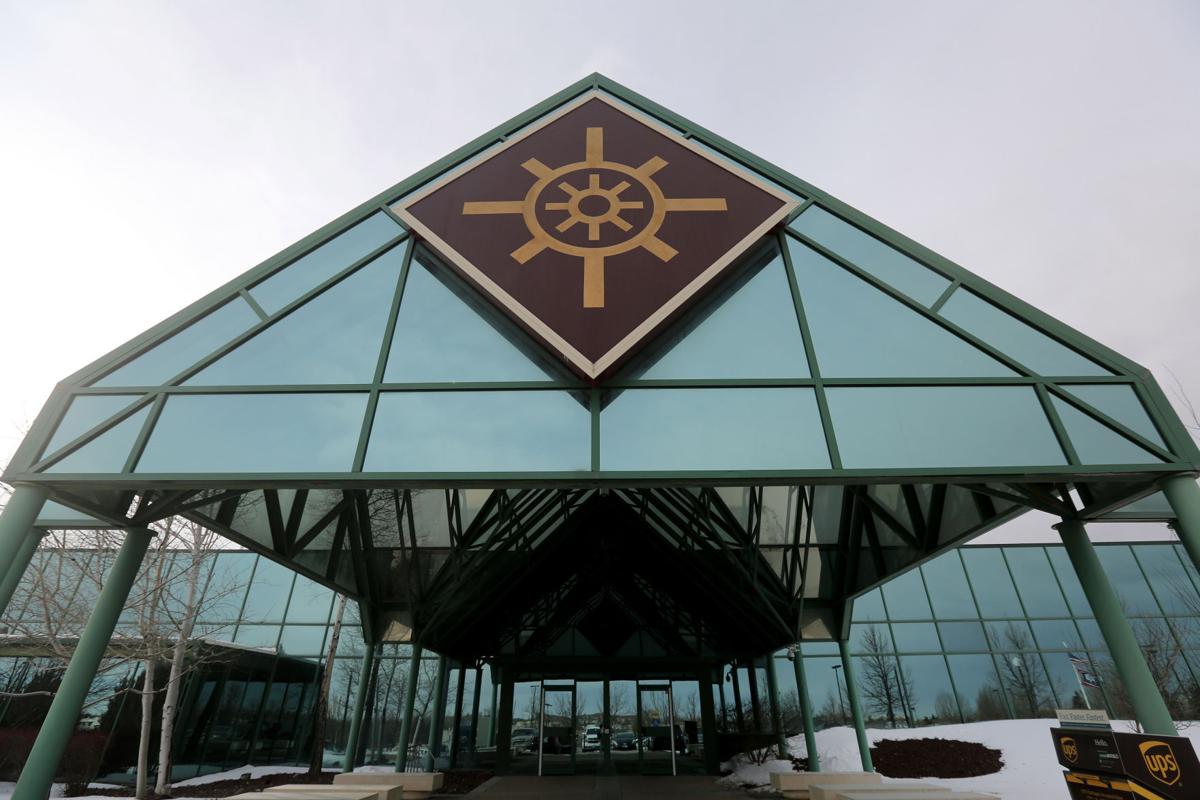 CHEYENNE – A group of lawmakers advanced three of four measures Monday night that pro-choice Wyomingites described as restricting abortion rights but that pro-life champions said updated state laws to align with modern science.
The House Labor, Health and Social Services Committee listened to nearly four hours of testimony from 100 people on both sides of the debate. Testimony and discussion took five hours.
House Bills 116, 182 and 250 would change a number of the state health care statutes – from adding to the definition of a fetus' viability to include the time when it can feel pain to charging medical professionals who give or sell tissue or cells from aborted fetuses with a felony to requiring women to get an ultrasound or sign a piece of paper saying they chose not to at least 24 hours before the abortion.
Some of the bills have similar provisions, such as requiring the state to collect new or additional information on women receiving abortions. In fact, a fourth bill, HB132 was considered Monday night but the sponsor, Rep. Scott Clem, R-Gillette, ultimately asked the House committee not to vote on the legislation because he felt the reporting provisions were well covered in the other bills. 
In each bill that the committee cleared, the votes were six to three.
Voting in favor of the measures were Clem, along with Reps. Eric Barlow, R-Gillette, Joe MacGuire, R-Casper, Marti Halverson, R-Etna, Timothy Hallinan, R-Gillette, and Lars Lone, R-Cheyenne.
Against the measure on each vote were Reps. Mike Giereu, D-Jackson, JoAnn Dayton, D-Rock Springs, and Pat Sweeney, R-Casper.
There are only two doctors who provide abortions in Wyoming. Both are in Teton County.
According to the federal Centers for Disease Control and Prevention, fewer than 20 women had abortions in Wyoming in 2013, the year with the most recent data.
Most physicians who testified opposed the legislation.
No abortions are performed in Wyoming after 12 weeks, said Dr. Rene Hinkle, a Cheyenne obstetrician and gynecologist.
You have free articles remaining.
Hinkle said it's typical for doctors to send fetal tissue for genetic testing when there are miscarriages or problems that result in the termination of the pregnancy.
"If we're going to be fined $10,000 for that, that seems astronomical," she said.
Bob Brechtel, a former Casper lawmaker, spoke in favor of the ultrasound bill. Most of the time, he said, when women see an image of the fetus, they decide against abortion.
"It just makes sense to provide them with information," he said.
Another former lawmaker, Mary Throne of Cheyenne, said her views in favor of abortion rights were formed by women in her life.
"Women know," she said. "Women do not need the government to explain this to them. Women have the ability to make their own health care decision without the government."
Many women broke down with emotional stories about choosing abortions they later regretted, or having abortions that broke their hearts but were the right decision for them.
Joyce Jaeggli said she had an abortion 47 years ago, before the U.S. Supreme Court case that legalized abortion, Roe vs. Wade. She got German measles shortly after she was pregnant, a condition she said that would have killed the fetus or caused severe deformities. Her physician appealed to the board of the Houston hospital where he worked and received permission to terminate the pregnancy six weeks later.
"I'm here to support all of the women who have to make this horrible, horrible decision," she said. "It's not something a woman takes lightly."
Pro-life Wyomingites said that they were present to speak for the unborn child.
Sierra Parker of Gillette traveled to Cheyenne to voice her support of the legislation.
"I am pro-life because I believe women had a choice in most of these cases," she said. "And they chose to make themselves pregnant."
Follow political reporter Laura Hancock on Twitter @laurahancock
Get Government & Politics updates in your inbox!
Stay up-to-date on the latest in local and national government and political topics with our newsletter.