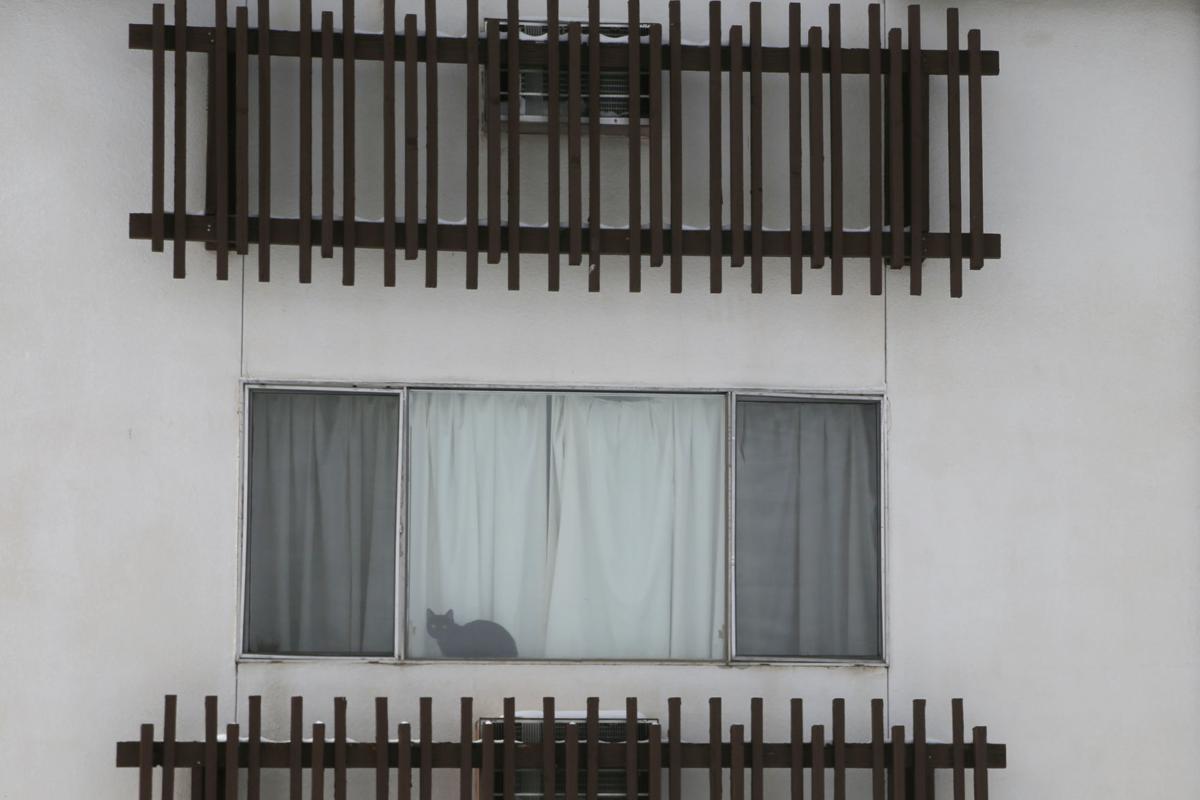 The Wyoming Legislature's Joint Appropriations Committee advanced legislation Monday that, if passed later this spring, would help facilitate an additional $200 million in rental relief to Wyoming residents facing economic hardship from the COVID-19 pandemic.
The legislation, which passed the committee unanimously, would allow the Department of Family Services to partner with groups including the Wyoming Business Council, the Wyoming Community Development Authority and municipal governments to distribute money to renters and landlords unable to cover the costs of rent, mortgages and utility bills due to COVID-19's economic impact.
Wyoming received the largest per capita share of funding of any state in the country, according to document from the U.S. Department of Treasury released last month.
The relief program is being established as a continuation of a $25 billion eviction and rental assistance program that Congress passed in December. It would allow the release of relief funds to various groups that have worked to keep Wyoming residents from losing their homes.
For example, Laramie Interfaith was able to fund just half of the $408,000 in rental and utility assistance requests it received throughout 2020. The stress has been even greater in 2021. So far this year, the organization has funded $18,000 out of an estimated $54,000 in requests.
"Our capacity, both fiscal and physical, limited our operations," the group wrote in a report.
The legislation has developed quickly. Earlier this month, Gov. Mark Gordon signed an executive order to begin preparations to distribute the money, stating it was "imperative that the state immediately prepare for large-scale administration of the federal Emergency Rental Assistance Program" to keep vulnerable Wyoming families in their homes after a federal eviction moratorium expires March 31. The executive order remains in effect until the Wyoming Legislature passes its own bill to administer the program.
And that money is much needed. According to a briefing sheet provided Monday to lawmakers, requests to Wyoming's 211 program for rental assistance last year increased nearly threefold over 2019 alongside a 95% increase in utility assistance requests. The spike in demand has further increased in 2021. Sheridan Health Center and Community Connections alone reported a 270% increase in requests for housing and rental assistance over the last year, according to written testimony, while the Campbell County Salvation Army experienced an increase of approximately 800%.
And not all of the assistance is going to people without jobs. In Teton County, where rents are extremely high, approximately 77% of all requests for rental assistance came from people who still had jobs but had seen their hours and wages cut significantly due to the COVID-19 pandemic.
"It's not just the unemployed in the state. It's the people who are employed but, because of the economic impact of COVID, are struggling with rent," Emily Soli, a policy advisor for Gordon's office, told committee members.
Landlords and utility companies themselves are highly stressed as well. According to one statewide survey of 72 landlords shared by the governor's office, landlords are owed an average of $6,800 in past-due rent across the state, while Rocky Mountain Power reported being short approximately $1.5 million in anticipated revenues from past-due bills since April.
Some customers, Rocky Mountain Power lobbyist Rick Kaysen said, owe the company thousands of dollars in unpaid fees. He said the company would be willing to connect cost-burdened customers to the public funding in an effort to recuperate those lost payments.
Additional provisions
The bill would also give authority to the governor's office to complete projects funded under the terms of a COVID-19 relief package approved by the Legislature last year that otherwise would have expired at the end of last year.
As of Feb. 16, Wyoming had spent just over $1 billion of the $1.25 billion of that federal money, with tens of millions of dollars in funds remaining that were either set to be appropriated or had been allocated but not assigned to any specific account.
That money included $39.6 million in additional dollars for the state's unemployment insurance trust fund (which will be appropriated this week, Gordon policy adviser Renny MacKay told lawmakers Monday), $2.2 million for mental health services, and $7.7 million in funding for COVID-19 testing and contact tracing.
"There were some projects that were caught in this limbo of not being able to be completed by the end of 2020," MacKay said in an interview. "The way the session law was created, we could not continue to pay those because when the time was past, we created a lot of rules to run those programs. What this bill does, essentially, is allow us to wrap up everything that was approved before the end of 2020 and get those dollars paid out."
More money coming
Wyoming also stands to gain hundreds of millions of dollars under a new $1.9 trillion COVID-19 relief package likely to be voted on by Congress later this week, which as written includes an additional $350 billion in state, local and tribal aid.
Though that package will still need to go through the U.S. Senate, Mackay said Wyoming is now projected to receive roughly $736 million under that package. Local governments would also receive an additional allocation on top of that, totaling approximately $113.2 million at the county level and somewhere between $72 million and $85 million to municipalities, according to Wyoming County Commissioners Association Director Jeremiah Rieman. What that final appropriation will actually look like, however, remains hazy.
"The municipality side of this equation is much more complicated," he said.