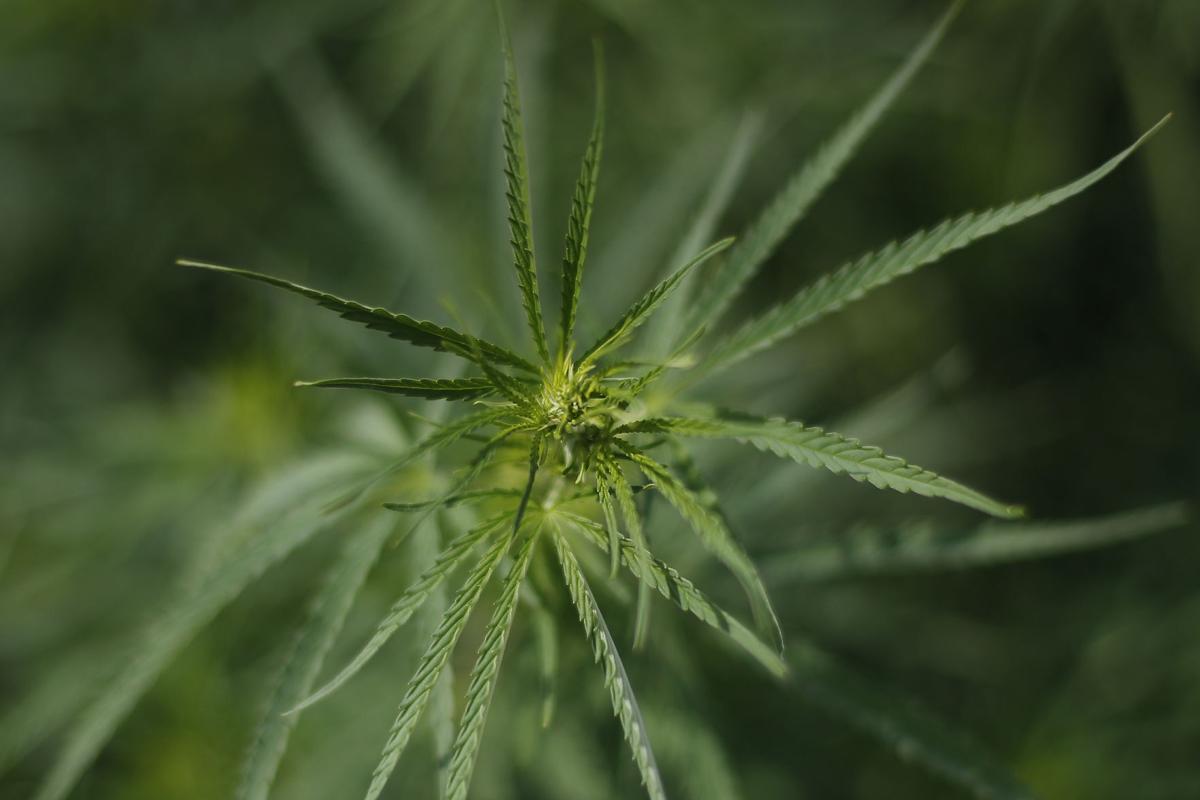 State lawmakers on Monday defeated a bill that would have placed greater restrictions on the sale of smokable hemp and other CBD products in Wyoming, following outcry by producers across the state who feared new regulations could potentially stall the state's burgeoning hemp industry.
However, lawmakers remain open to pursing a tightened version of the bill this winter to restrict the sale of smokable hemp at the request of law enforcement, who still have difficulty discerning between CBD products — which contain no psychoactive properties — and marijuana, a similar looking and smelling plant that remains highly illegal for recreational and medical consumption in Wyoming.
Introduced to a legislative committee by Sen. R.J. Kost, R-Powell, at the request of local law enforcement, the bill as originally written would have outlawed the smoking of hemp as well as a number of other non-FDA approved retail products containing CBD, a therapeutic and non-psychoactive extract of the hemp flower.
While Wyoming already closely regulates the processing of hemp and CBD products under the rules of an industrial hemp program implemented earlier this year, Kost said the state's lack of more robust regulation on hemp and CBD products has essentially handcuffed police officers in the field who can't tell the difference between the non-psychoactive substance and marijuana.
This becomes a particular challenge, said Powell Police Chief Roy Eckerdt, when departments in the state have no practical means of testing the non-psychoactive products in the field. Instead, they are reliant on the state crime lab in Cheyenne, which can only test a product's THC content — the level of marijuana's psychoactive chemical component — in large quantities.
"We don't have a field-expedient means to test that in the field," he told committee members.
While committee members acknowledged law enforcement's challenges, Wyoming Agriculture Department Director Doug Miyamoto told lawmakers that even the Food and Drug Administration has declined to outline specific parameters around hemp and CBD products, which were legalized as part of the 2018 Farm Bill passed by the Trump administration, and later by the Wyoming Legislature with its own state-level bill the following year.
The idea of implementing state-level regulations before the federal government acts could potentially leave lawmakers legislating in the dark.
"I just don't know what this bill does," Miyamoto said. "I think a lot of it still needs to be adjudicated in how it gets regulated… we just don't have a lot of certainty about who is supposed to be doing what with hemp right now."
Numerous producers and business owners also raised concerns that additional regulation could potentially hinder the state's already regulated environment for hemp and CBD products, threatening a number of new jobs and businesses that were established in the wake of regulated hemp earlier this year.
Justin Loeffler, leader of the Wyoming Hemp Association, told committee members that the state's producers already have to comply with numerous safeguards just to produce and ship their raw product, and that federal agencies like the DEA and FDA already keep a close eye on all areas of the supply chain to ensure compliance under federal law.
Regulating the industry through legislation — rather than in collaboration between industry and law enforcement — would only have a detrimental impact on producers around the state.
"We are on the forefront of this, and I would really hate to see any bill that will hurt the growth and longevity of a new economy," Loeffler told lawmakers.
One of those producers, Glenrock's AJ Hakala, said that the bill's restrictions went far enough that they could potentially force him to move his business, Body Armor Products, to a less regulated state like Arizona as his company begins to take products — which are tested and processed in Wyoming — to an international market.
"That's the last thing I want to do being a Wyoming native and a Wyoming homestead family," he told lawmakers. "To leave the state that I love."
Then there are the costs of enforcing those new regulations, particularly with Wyoming soon to be surrounded on all sides by legal marijuana markets.
"Pretty soon we're going to be surrounded by states with medical or recreational marijuana," said Rep. Stan Blake, D-Green River. "We're going to have to increase our funding to DCI and our police forces. We need to get this handle on the difference between hemp and THC if we're going to continue to outlaw marijuana."
The phenomenon of smokable hemp, however, has appeared to catch lawmakers by surprise. Committee chair Sen. Brian Boner, R-Douglas, noted that assurances from the industry that smokable hemp products would not be an issue during lobbying for the state's 2019 hemp bill appeared to be false.
While most lawmakers expressed concerns around underage users getting their hands on the products, they ultimately killed the bill by a wide margin despite attempts by Kost to amend the bill to only focus on smokable hemp.