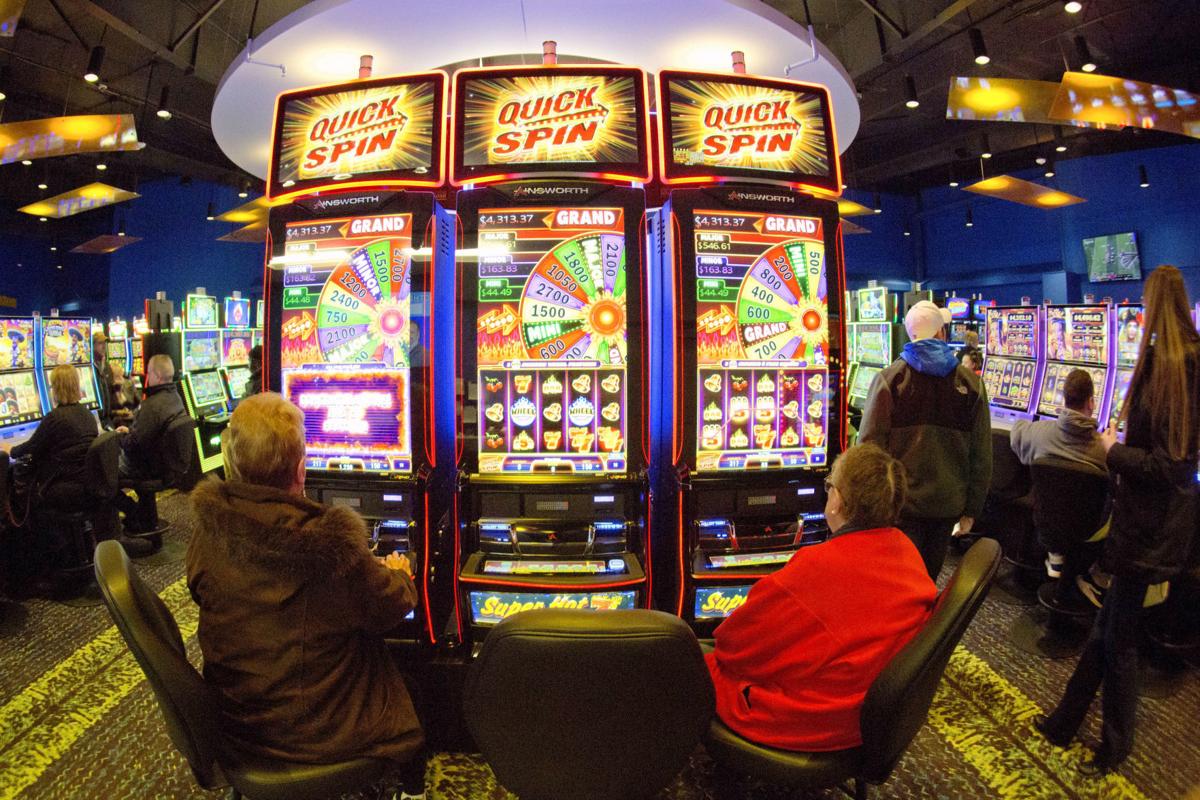 CHEYENNE – Almost everyone in the Legislature's Appropriations Committee Room agreed Monday that 2020 should be the year Wyoming starts to regulate gaming.
Millions of dollars in potential revenues could be generated by some form of legalized gaming and, with hundreds of gambling operations already running across the state, even those previously opposed to regulated gaming have eventually come to support it.
What those regulations will ultimately will look like, however, are another question.
While Sen. Ogden Driskill's Joint Committee on Travel, Recreation and Cultural Resources has labored long throughout the interim on legislation to create a statewide gaming commission – and thereby, legalize numerous forms of gaming in the state – others support a more piecemeal approach. Facing its first committee hearing on Monday, the House Appropriations Committee floated a number of proposed bills that, in addition to creating a gaming commission, could potentially legalize online sports betting and broaden the definition of games of skill.
That last bill – limiting games of skill to contests between two or more members – would change that definition to contests between two or more people, a step beyond the original legislation and the coin-operated games it was drafted to regulate.
While numerous amendments are floating in the ether, there are some portions of Driskill's bill that could potentially be done away with, or negotiated. Mike Moser, of the Wyoming State Liquor Association, said that while his group supports regulated gaming, it is currently opposed to the bill over its opt-in provision for municipalities, which he said equates to a de facto prohibition on gaming, as well as an unfunded mandate for communities that do want to have an election to vote these games in.
Other provisions, like merging the functions of a state gaming commission into the state's existing Pari-Mutuel Commission – which regulates the state's horse racing industry – have been a sticking point for industry groups.
However, history shows that idea can be successful. Nationally, states like Arkansas and Georgia have already successfully merged their state's gaming commissions with existing departments in government. In Arkansas, their gaming commission is a branch of an existing commission regulating horse and dog racing, while Georgia regulates its gaming activities under the Georgia Bureau of Investigation, which regulates operations like coin-operated machines and bingo.
The concept would not be foreign to Wyoming either: In the mid-1990s, the state's liquor commission was folded into the Wyoming Department of Revenue because it saved money and was more efficient.
The committee generally appeared to be favorable of regulated gaming. Committee chairman Bob Nicholas, R-Cheyenne, said that gaming regulations could potentially be "one of the most important bills the Legislature takes on this session," one that he believes could have significant impacts for the state's bottom line.
If it returns to the Joint Appropriations Committee this session — which Nicholas said is likely — the implications could be huge.
"This could turn into a large revenue maker for the state of Wyoming," he said.