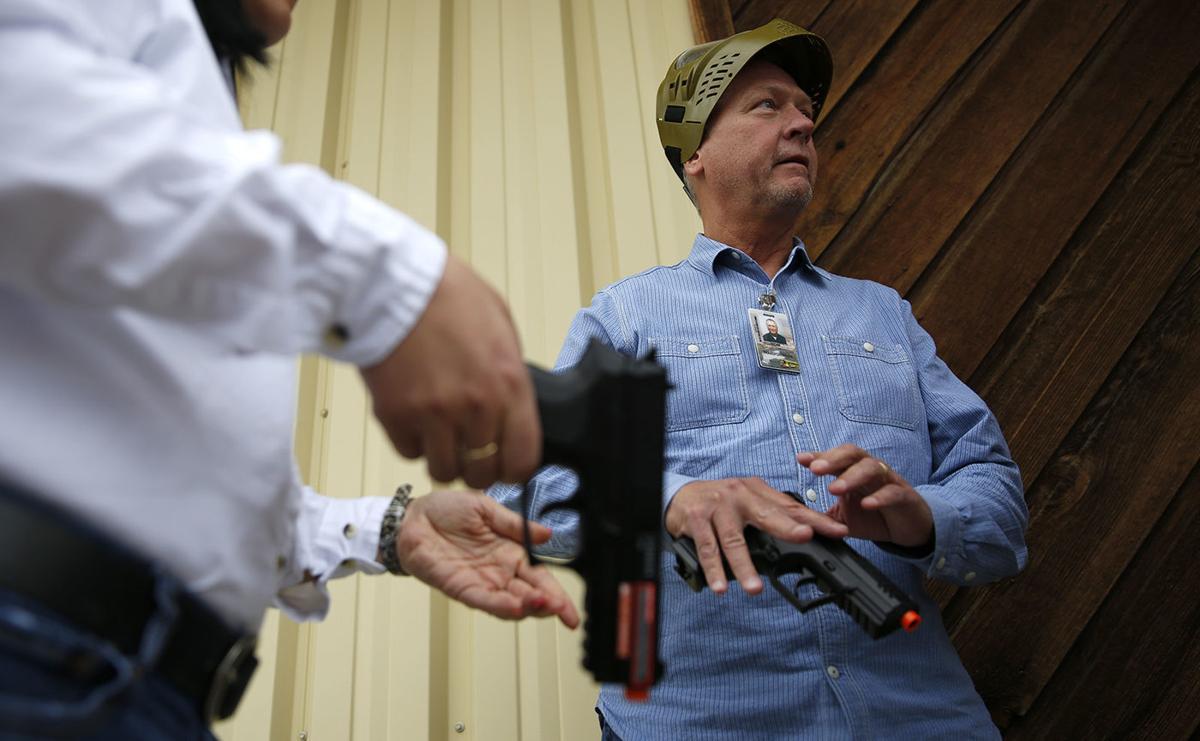 A measure to standardize school safety protocols across Wyoming's 48 school districts was narrowly defeated by lawmakers Friday morning, the second time in 2019 that legislators have defeated the proposal.
The three-page bill, sponsored by Cheyenne Republican Sen. Affie Ellis, would've required every school district in Wyoming to "adopt safety and security policies, including threat assessment procedures" based off of model processes that would have been developed by the state Department of Education. A similar bill was championed by Ellis last year. The Joint Education Committee supported it then, but it faltered in front of the full Legislature in early 2019.
The Education Committee on Friday voted 6 to 7 to drop the bill, said Kathy Vetter, the president of the state education association. She added that Ellis would likely bring the bill again in the 2020 session, though it'll be harder for the bill to see the light of day: Shorter, more intense budget sessions require a higher threshold of support for bills to advance.
Educators have been lukewarm on the proposal in the past. Many argue that school districts are already instituting these policies. But earlier this year, after the bill failed in February, State Superintendent Jillian Balow said she was disappointed by the lack of security legislation.
The bill voted down Friday would've required Balow's department to create a "model school safety and security policy, including model threat assessment procedures for intervention with students whose behavior poses a threat" to his or her school. That model could then be used by the state's school districts to implement their own procedure.
Before the vote, officials from the Education Department walked lawmakers through a survey of 83 principals and superintendents around the state. The survey showed that nearly 76 percent of respondents said they had a "threat assessment protocol" to intervene with students who may be violent. More than 95 percent of the officials who took the survey said their schools and districts had a plan to respond to an active shooter situation, and most said they had updated that plan at some point in 2019.
The vast majority — 92.8 percent — also said their schools had single point of entry, meaning visitors must enter through one centralized location. More than 83 percent said it was either fairly or very difficult "for potential intruders to enter (their) schools."
You have free articles remaining.
But fewer said they were well-equipped to assess threats. Nearly 64 percent said their schools and district had a threat-assessment team. Fifty-seven percent said their staff were trained in threat assessment.
The failure of the bill Friday means that the Education Committee will enter the legislative session with no security legislation in hand. School safety was not one of the six topics assigned to the committee to consider during this interim.
The most sizable school safety law passed in recent years continues to be a 2017 law that allows districts to arm trained and willing staff members. To date, only a handful of districts have pursued a policy to put guns in their schools, and one district, in Evanston, has faced repeated court challenges over its policy.
Locally, much of the security improvements have been locally driven. The Natrona County School District has hired seven new school resource officers over the past two years. The hires are part of a joint partnership between the district and the Casper Police Department, though the district will pay 70 percent of the cost of the officers.
The district is also planning more than $4 million worth of construction and physical updates to its buildings, and it's already spent hundreds of thousands of dollars on such improvements. The district has mandatory active shooter training, part of a national program called ALICE. All schools in Natrona County also have single point of entry, a major change from just a few years ago.
The new school resource officers and security protocols have been put to use recently. The district has been on the receiving end of a spate of threats over the past 18 months, with Natrona County High a particularly frequent target. Last month, officers wielding long guns swept the high school in response to a report of an armed man on campus. That threat turned out to be bogus, and the 15-year-old female student who made it was arrested.
South High in Cheyenne, meanwhile, received two threats within the span of a week earlier this month.
Gallery: Active Shooter Training
Natrona County School District employees took part in ALICE active shooter training on Friday, Feb. 13, 2015, at Willard Elementary School in Casper. The ALICE program offers an alternative to the widespread "lockdown" response that many schools and businesses take by empowering targeted victims to asses their options and act instead of being "sitting ducks."