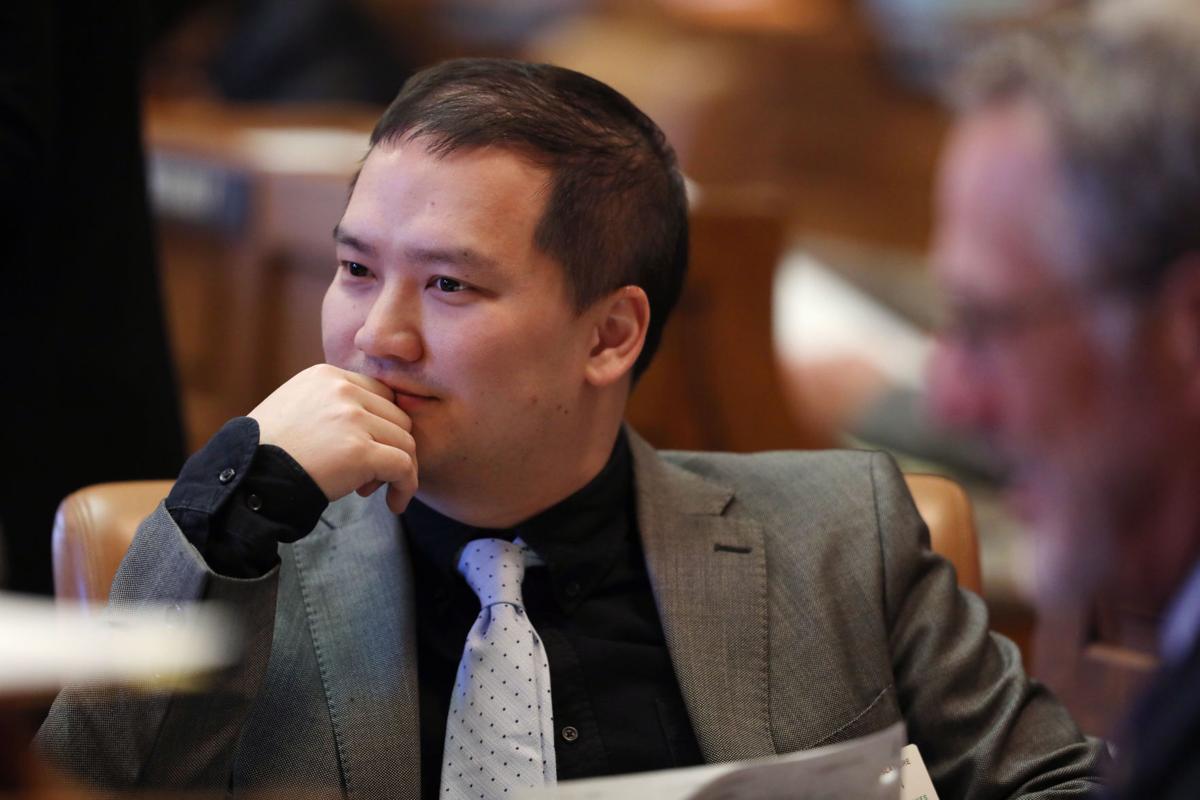 At the last Joint Corporations committee meeting, both chairmen were hesitant to make any big decisions because the committee was down two members. 
Now, they've got their replacements: Two guys named Mike.
Rep. Mike Yin, D-Jackson, will replace Rep. Andi Clifford, D-Riverton, who is resigning her committee position — but not her legislative seat — because of personal and health reasons, according to multiple sources familiar with the matter.
"I intend to keep working with Rep. Clifford to ensure her views are well represented," Yin told the Star-Tribune. "I look forward to working with the committee on redistricting and the other issues they will be tackling this interim."
Greear was chosen, in part, to replace Hunt because he currently only has one committee assignment: chairman of the Joint Minerals, Business and Economic Development Committee.
Additionally, he represents a portion of the Bighorn Basin, which has proven to be one of the trickiest areas to redistrict because of its loss in population.
"We didn't have a [Representative] on the corporations committee from the Bighorn Basin," Greear said.
Greear was also in the Legislature in 2011, when the state performed its last redistricting, and he represents a rural area like Hunt did.
The Joint Corporations Committee has a number of meetings before the budget session, which starts Feb. 14. The committee is aiming to have a bill with the final redistricted map by January.
While Greear is replacing Hunt on the corporations committee, Hunt's replacement in House District 2 may replace him on Travel, Recreation, Wildlife and Cultural Resources committee, a press release from the Legislative Service Office signaled.
Speaker Eric Barlow, R-Gillette, has full discretion over committee assignments, but did consult the chairmen of the corporations committee when making reassignment decisions, Co-Chairman Dan Zwonitzer, R-Cheyenne, said.
It's unclear whether or not Clifford will resign any other committee assignments, as she currently sits on the Joint Labor, Health and Social Services Committee as well as the Select Committee on Tribal Relations.
Follow state politics reporter Victoria Eavis on Twitter @Victoria_Eavis