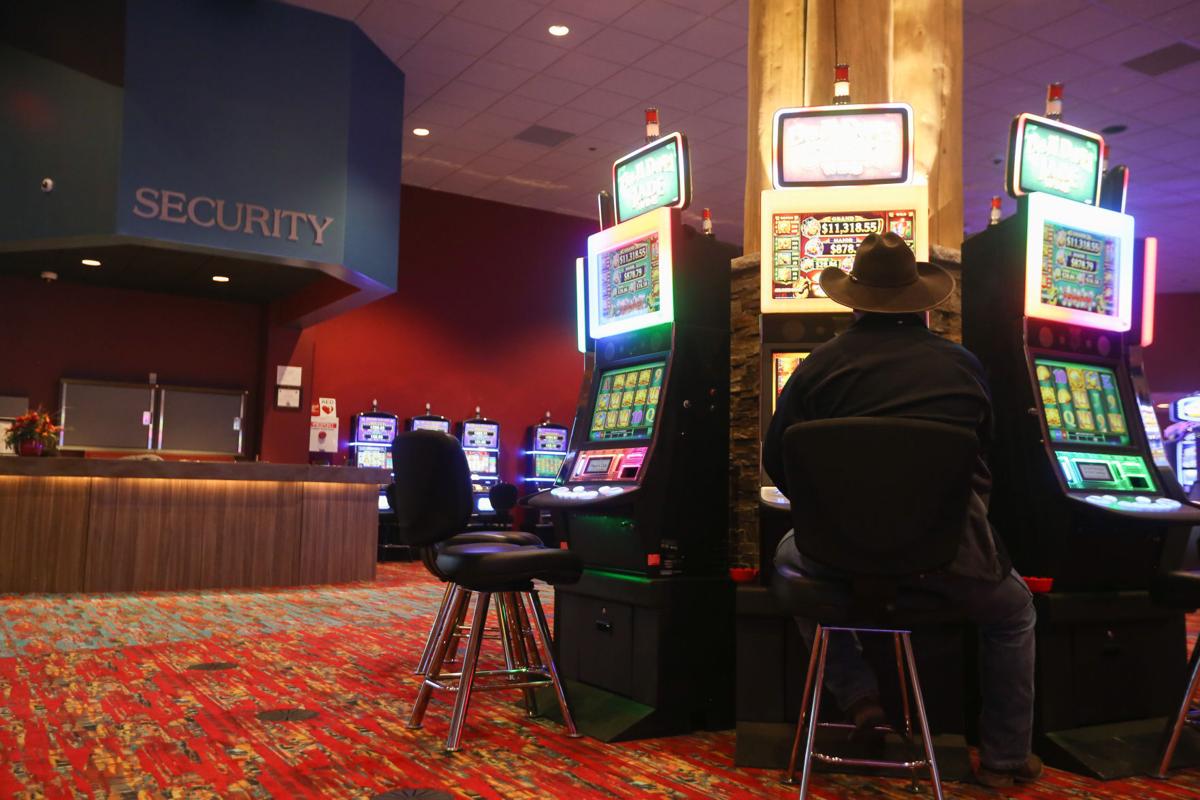 Lawmakers advanced a bill to make legalized gaming in Wyoming permanent on Tuesday, though numerous questions remain on how "games of skill" will be regulated roughly one year after the slot-like machines were formally made legal.
Passed by a unanimous vote of the Senate Committee on Travel, Recreation, Wildlife & Cultural Resources, Senate File 56 permanently authorizes games of skill for permanent inclusion in bars, restaurants and other venues around the state while giving the newly created Wyoming Gaming Commission additional authority to regulate the machines as they come into the state.
Lawmakers legalized the games in a tight vote in the 2020 session. The game have proven to be a vital source of revenue for bar owners around the state, who have purchased the them as supplemental entertainment devices, rather than bona fide attractions like the Las Vegas-style machines used at tribal-owned gaming facilities in central Wyoming.
Industry representatives say the machines, which are taxed at a rate of 20%, have been a critical source of revenue for bars and restaurants struggling to make ends meet due to significant reductions in foot traffic during the COVID-19 pandemic. One operator, Bankshot Games, said it's paid approximately $500,000 in taxes to the state this year alone, splitting remaining profits on a 50/50 basis between the bars and the gaming companies themselves.
However, critics said Tuesday that the gaming law has loopholes they hope will be solved with the passage of SF-56. While the Wyoming Gaming Commission does regulate the types of games that are allowed into the state, its regulatory authority is still somewhat hazy. Under current law, it is still unclear who is responsible if authorities find an illegal machine — the manufacturer or the operator — and the agency has yet to introduce formal guidance as it awaits permanent authorization from the Legislature.
That question will likely be contemplated in the coming weeks as the Legislature continues to work the bill. In a motion during Tuesday's debate, chairwoman Sen. Affie Ellis, R-Cheyenne, sought to remove the manufacturers from the bill completely, noting that fossil fuel operators — not the people who supply their equipment — are typically liable for equipment failures resulting in damage.
Sen. Bill Landen, R-Casper, was more cautious, saying he was concerned about the state's ability to "shut the door" on bad-acting manufacturers who sold operators illegal machinery.
Ultimately, lawmakers agreed that granting licenses to manufacturers approved by the Gaming Division might be a simpler solution than requiring operators to police themselves. That language, however, was excluded from the final bill. If the bill passes, the Wyoming Gaming Division is expected to implement a similar policy as part of its formal rulemaking process later this year, which could take anywhere between 90 to 180 days.