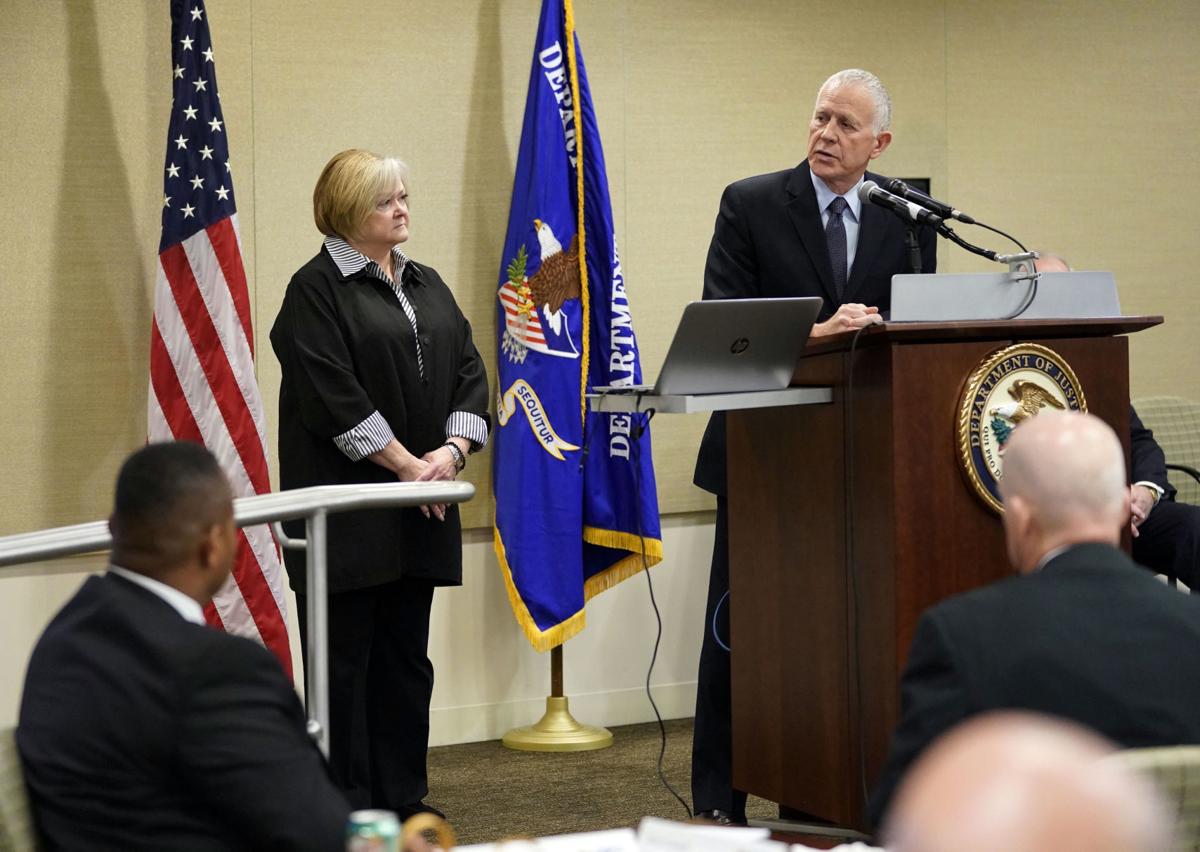 Wyoming's most visible LGBTQ advocates spoke out against Supreme Court nominee Amy Coney Barrett over the weekend, citing fears her ascension to the nation's highest court could have significant ramifications for the LGBTQ community.
In a Sunday morning interview on MSNBC, Dennis and Judy Shepard — the parents of Matthew Shepard — expressed early concerns that Barrett's record against LGBTQ rights could potentially undo the work they and their foundation have accomplished in the two decades since their son was murdered.
The conservative Barrett's record on civil rights has already been panned by groups like the Human Rights Council, which has pointed out instances in her past where she has favored the opposition in landmark marriage equality cases. Barrett also argued in 2016 that Title IX protections should not be extended to transgender Americans.
With the court already slanted in favor of conservatives, Shepard said she believes that balance could be tilted even further if Barrett is confirmed.
"If we have a court that is so set on not helping marginalized communities achieve equality, I think we're all in trouble," Judy Shepard said.
In the years since his death, Shepard — a gay University of Wyoming student whose 1998 murder spurred anti-hate crime legislation nationwide — has become a national symbol to promote hate crime legislation in the United States.
His murder, which many believe should have been tried as a hate crime, was a watershed moment for LBGTQ rights across the country. In the aftermath of his death, an unsuccessful effort to pass federal hate crime legislation was begun under President Bill Clinton and, in the years to follow, numerous other states took efforts into their own hands; 47 states plus the District of Columbia now host statutes criminalizing various types of bias-motivated violence or intimidation.
Today, approximately 22 of those states cover crimes related to gender identity.
While three states — including Wyoming — have failed to pass their own versions of the law, a federal law was passed in October 2009 under President Barack Obama, who signed the Matthew Shepard and James Byrd, Jr. Hate Crimes Prevention Act. That law expanded the country's federal hate crime laws to include crimes motivated by a victim's gender identity, sexual orientation or disability.
While those laws set strong precedent and the public's view of LGBTQ rights has evolved substantially over the last few decades, Shepard's father said that he believed one's religious beliefs should not impede how they approach cases — something that has quickly become an issue after Barrett's ties to an ultraconservative religious group was made public earlier this month.
Barrett has previously said that her religious views would have no influence over her duties as a federal judge, a topic that arose during a 2017 hearing confirming her to the United States Court of Appeals Seventh Circuit. However, more recent quotations have caused some concern among civil rights activists, including a much-publicized quote during Monday's hearings that she did not believe the courts existed to right every wrong in public life.
As Republicans rush to confirm Barrett before the November election — an effort some believe aims to "pack the courts" with conservatives should Democrats win back the White House and Senate this fall — Judy Shepard said they should consider the wishes of voters themselves, a majority of whom support equal protections for the LGBTQ community and, according to polling data, new laws to protect those rights.
For social conservatives, religious liberty cases in the courts have long been a concern, particularly among those on the Christian right. In 2018, those conservatives celebrated a significant victory in the Supreme Court in the landmark Masterpiece Cakeshop v. Colorado Civil Rights Commission, where the Supreme Court ruled in favor of a Colorado baker who refused to bake a cake to celebrate the marriage of a same-sex couple due to his religious beliefs.
While that case left a number of constitutional questions on the table, the Supreme Court is set to hear an additional case on LGBTQ rights Nov. 4 when it takes on Fulton v. City of Philadelphia, which examines whether private agencies that receive taxpayer funding for government services like food banks or homeless shelters can deny services to people based on their religion or sexual orientation.
Speaking directly to Barrett, Judy Shepard urged her to consider the rights of those whose sexual orientation is not a choice, but who they are.
"People are people," Shepard said. "And I would hate to think you would reject one of your children because they happen to be gay. We are all humans fighting for the same thing. … I hope she would recognize that as a human being."
Wyoming reactions
Wyoming's political class, meanwhile, remains supportive of Barrett's nomination.
On Monday, Wyoming Senate President Drew Perkins, R-Casper, and House Speaker Steve Harshman, R-Casper, both signed a letter with Republican lawmakers in 49 other states supporting Barrett's ability to uphold the law, writing her nomination deserves "serious discussions about judicial philosophy and qualifications, rather than politics."
Wyoming Sen. John Barrasso also spoke in favor of Barrett's nomination on the Senate floor back in September, saying he believed her to be an "outstanding" choice for the nation's highest court.
"The American people want fair justices," Barrasso said at the time. "They want justices who know that their job is to apply the law, not legislate from the bench. That's what people in my home state of Wyoming talked about this past weekend when I was visiting at home. That's what the people of Wyoming want. They want Judge Barrett, and she is committed, through her time in the legal profession and on the bench, to these very values."
Get Election 2020 & Politics updates in your inbox!
Keep up on the latest in national and local politics as Election 2020 comes into focus.