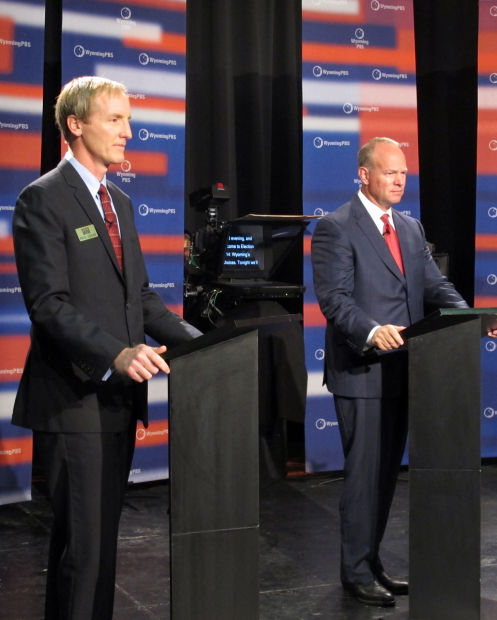 Republican Gov. Matt Mead said the state shouldn't appeal the same-sex marriage ruling due from U.S. District Judge Scott W. Skavdahl.
Mead spoke on the issue Thursday night during a Wyoming PBS debate in Riverton. Mead is seeking re-election Nov. 4.
 "The answer is no, I don't think we should appeal the ruling," he said.
Skavdahl, based in the federal court in Casper, will order on the question of whether Wyoming's same sex marriage law violates the U.S. Constitution's Fourteenth Amendment by 5 p.m. Monday, he said during a Thursday morning hearing in his court.
Plaintiffs are same-sex couples and Wyoming Equality. They filed suit last week after the U.S. Supreme Court decided to not hear five states' appeals on lower courts that allowed gay marriage. One of the lower courts was the 10th Circuit Court of Appeals, which has jurisdiction over Wyoming.
The 10th Circuit ruled marriage is a fundamental right and marriage bans are unconstitutional. Wyoming has a state law that defines marriage as between a man and woman.