In 1848, the social order of the United States was shifting underfoot.
A loosely organized confederation of states bound by the Mississippi River, the young nation found itself looking westward with a vision of settling the unincorporated Northwestern territories and the spoils brought by the close of the Mexican-American War. Gold was discovered in California.
And in Seneca Falls, New York, two women named Elizabeth Cady Stanton and Susan B. Anthony set to work starting a revolution.
Standing out then among a still-conservative nation, Wyoming — known today as "the Equality State" — loves to boast of the pioneering history it made in 1869 as the first place in America to afford female citizens the unrestricted right to vote.
But for all the glory and fanfare tied to the occasion, the territory's decision to grant women suffrage cannot be seen as Wyoming's alone. Rather, its success stands as another integral piece of a greater timeline in American history that would culminate with the passing of the 19th Amendment the following century.
"We tend to treat this event as if it happened in a bubble," said Kristy Griffin, a registrar at the Wyoming State Museum. "And I don't necessarily think that's the best take on it. We have to imagine that women's suffrage and the push for this had actually been happening for quite some time."
After the ratification of the U.S. Constitution in 1788 left the issue of suffrage to the states, thwarting the right to vote for all women except unmarried New Jersey property owners, women across the young nation began the long trudge toward a future where that right would be theirs.
Some of those strides were made well before Wyoming even existed.
In 1838, Kentucky passed a suffrage law allowing women in rural areas to vote in elections related to education, and, in the years following the Civil War, the 6-year-old state of Kansas held a referendum to grant women and black males the right to vote, only to see it fail.
History needs its heroes, and for Wyoming to be the first to grant suffrage is still a point of pride for many Wyomingites. However, by the time Wyoming granted women the right to vote in 1869, many across the nation had already been pondering not if women's suffrage would happen but when.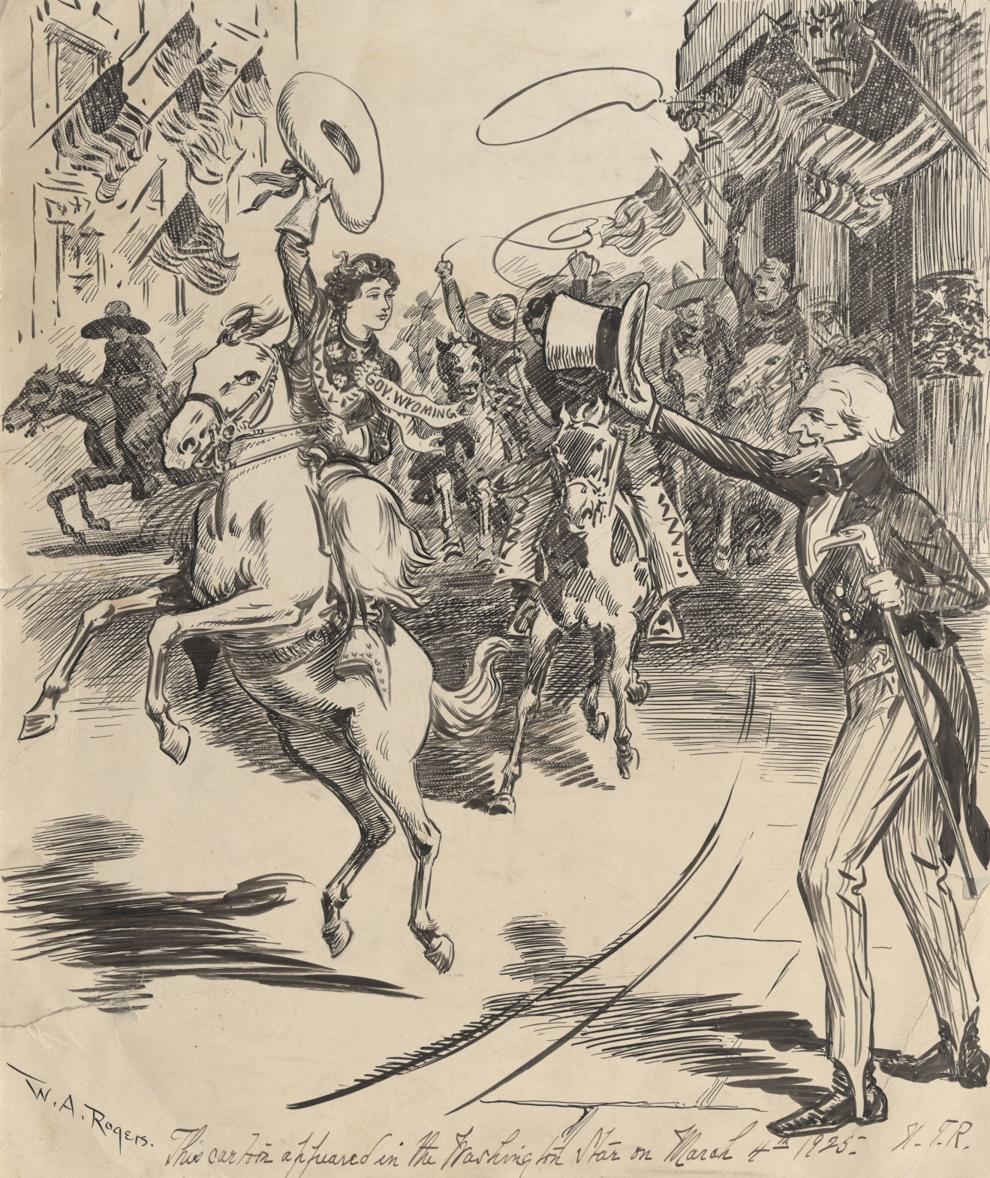 Rights or racism?
In the late 1860s, Wyoming and its wide open spaces, waiting to be tamed, were a microcosm of a nation in transition, a melting pot of disaffected Southerners licking their wounds from defeat in a war over slavery and Northerners in search of new opportunities. Many came with progressive sensibilities gleaned from their years in the abolitionist hotbeds of New England.
Simultaneously, the U.S. Congress — packed with Northern Republicans looking to stave off pro-slavery Southern Democrats — looked to reinforce its majority with the addition of a 15th Amendment to the Constitution that would allow black men the right to vote.
"The writing was pretty much on the wall," said Renee Laegreid, a University of Wyoming professor who studies women's rights in the Old West. "There was a lot of bitterness and happiness that not just freed blacks — but the Chinese — would be able to vote as well and would have a say in politics. A lot of people weren't happy about that. That cultural dynamic is important."
In Wyoming, this collision of cultures created an environment where suffrage — unlike in already contentious territories like Kansas — could happen. Abolitionist Northerners who supported a woman's right to vote and pro-slavery Southerners who couldn't stand a world where black men could vote while their wives could not now seemed to have something they could agree on. This shared conviction created an opening for something radical to happen.
"One of the reasons (for suffrage) we're looking at is white men saying, 'We're going to allow recently enslaved men to vote then, goshdarnit, my white wife should be able to as well,'" Griffin said.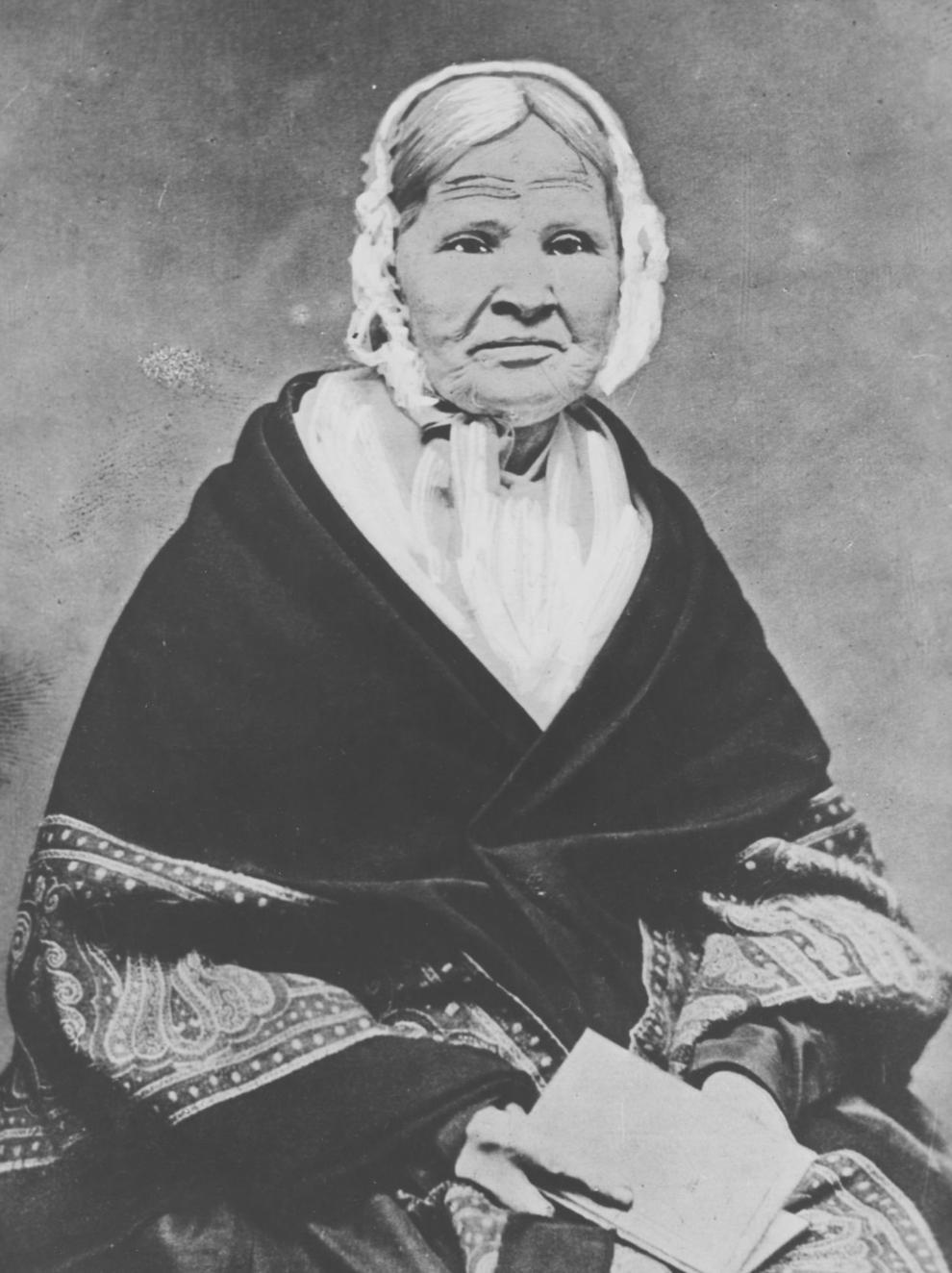 When women's suffrage did become law, it excluded women who could not yet become citizens, such as Native Americans and Chinese immigrants.
Racial dynamics also played into the perspectives of women from the East Coast. Throughout the 19th century, there was a great deal of intersection between both the suffrage movement and the abolitionist movement, with activists for both causes speaking favorably about the other.
"When I ran away from slavery, it was for myself; when I advocated emancipation, it was for my people; but when I stood up for the rights of woman, self was out of the question, and I found a little nobility in the act," Frederick Douglass said in an 1888 speech to the International Council of Women.
What also helped was the fact that few wanted to move to Wyoming.
Eastern newspapers carried advertisements for towns boasting of new buildings and prime farmland, cultural attractions like rodeos, proximity to the railroad — any number of gimmicks to try to attract curious easterners to their communities.
In a place where men outnumbered women by a significant number, the right to vote seemed like an easy attraction to a territory seeking statehood.
"Passing suffrage was a marketing tool," Laegreid said. "There had been a number of states and territories right around Wyoming that had tried to pass suffrage — it was in the Dakotas they had tried to pass it and had just narrowly been defeated, Kansas had just defeated it, even Utah, which passed a suffrage bill shortly after Wyoming did — there was a sense that, 'We're going to put ourselves on the map here by passing suffrage.'"
That's not to say the process of enacting suffrage was a simple one. America in 1869 was still a very conservative place, with Victorian-era expectations of women as the moral authority of the household still the prevailing school of thought. Though the anti-suffrage movement did not gain its legs until the early 20th century, women who opposed earning the right to vote were already organizing at the local level in the years leading up to Wyoming granting it.
"Anti-suffragists argued that most women did not want the vote," historian Allison Lange wrote in her summary of the movement in 2015. "Because they took care of the home and children, they said women did not have time to vote or stay updated on politics. Some argued women lacked the expertise or mental capacity to offer a useful opinion about political issues. Others asserted that women's votes would simply double the electorate; voting would cost more without adding any new value."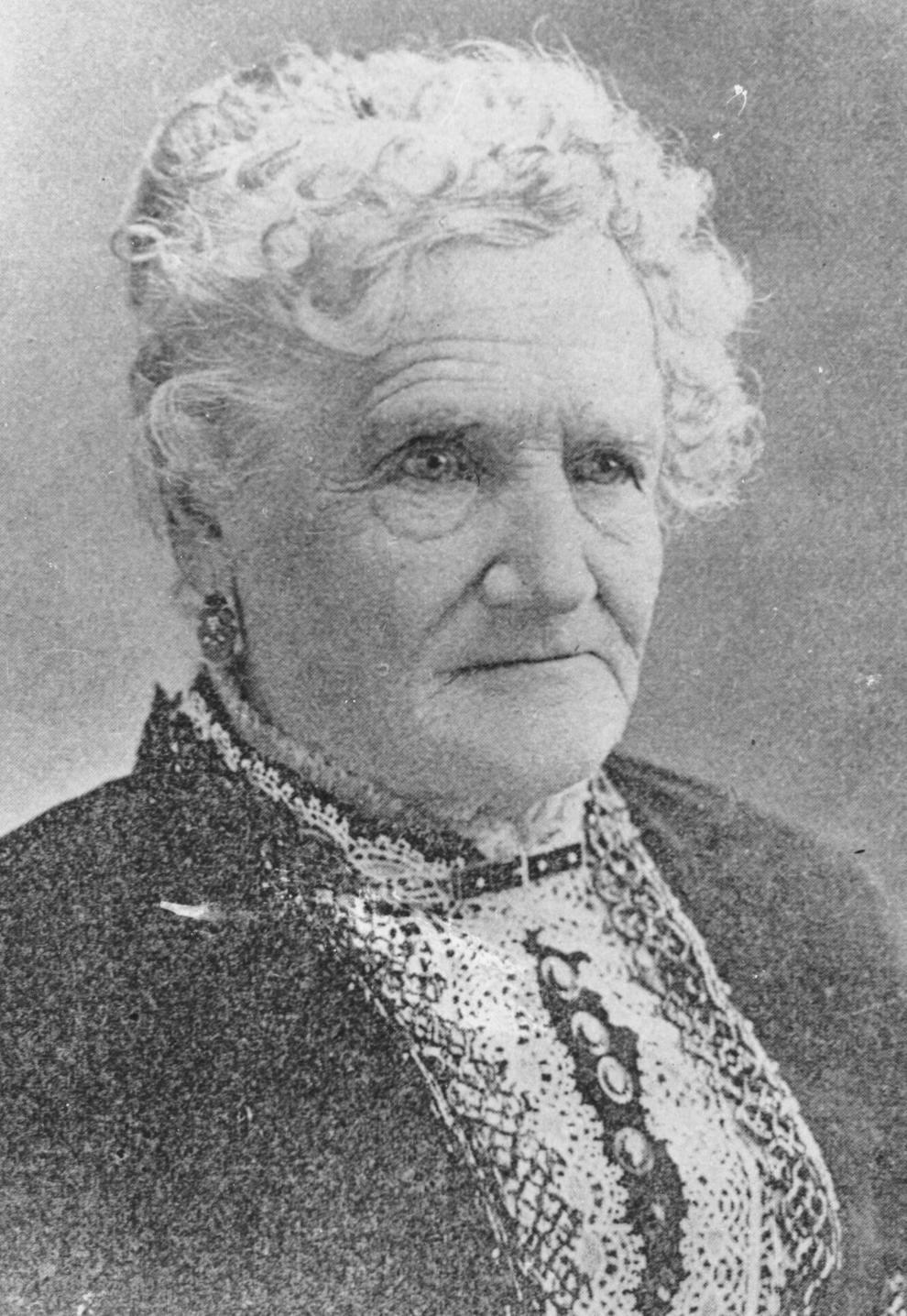 The catalyst behind women's right to vote in Wyoming was not a heroic figure like the two Grimké sisters, who championed suffrage's cause amid massive amounts of adversity and animosity, but rather an uneducated racist named William Bright, an early member of the territorial Legislature from South Pass City. His wife, Julia, was a central figure in the behind-the-curtain efforts to enact suffrage along with Esther Hobart Morris, who would go on to become the country's first woman justice of the peace.
The myths
Though little has been written of those days in South Pass City, the conversations leading to suffrage, historians say, weren't necessarily dramatic.
There are a number of legends behind the origins of suffrage, like Morris hosting a tea party in her home where she declared a campaign promise from Bright promising women's suffrage if elected. However, many of the myths don't bear out. Morris' correspondence both publicly and privately in the years leading up to suffrage was infrequent and, in retrospect, her role in suffrage was often inflated through history by figures including her own son, who later declared her "the mother of women's suffrage" in media accounts.
The story of suffrage, Griffin said, is a much more subtle one, one likely told in calm conversations behind rough-cut wooden walls in dusty little towns on the prairie. Whether it was the weight of Bright's racism or his wife's educated background, he ultimately introduced the suffrage legislation that eventually passed in Wyoming.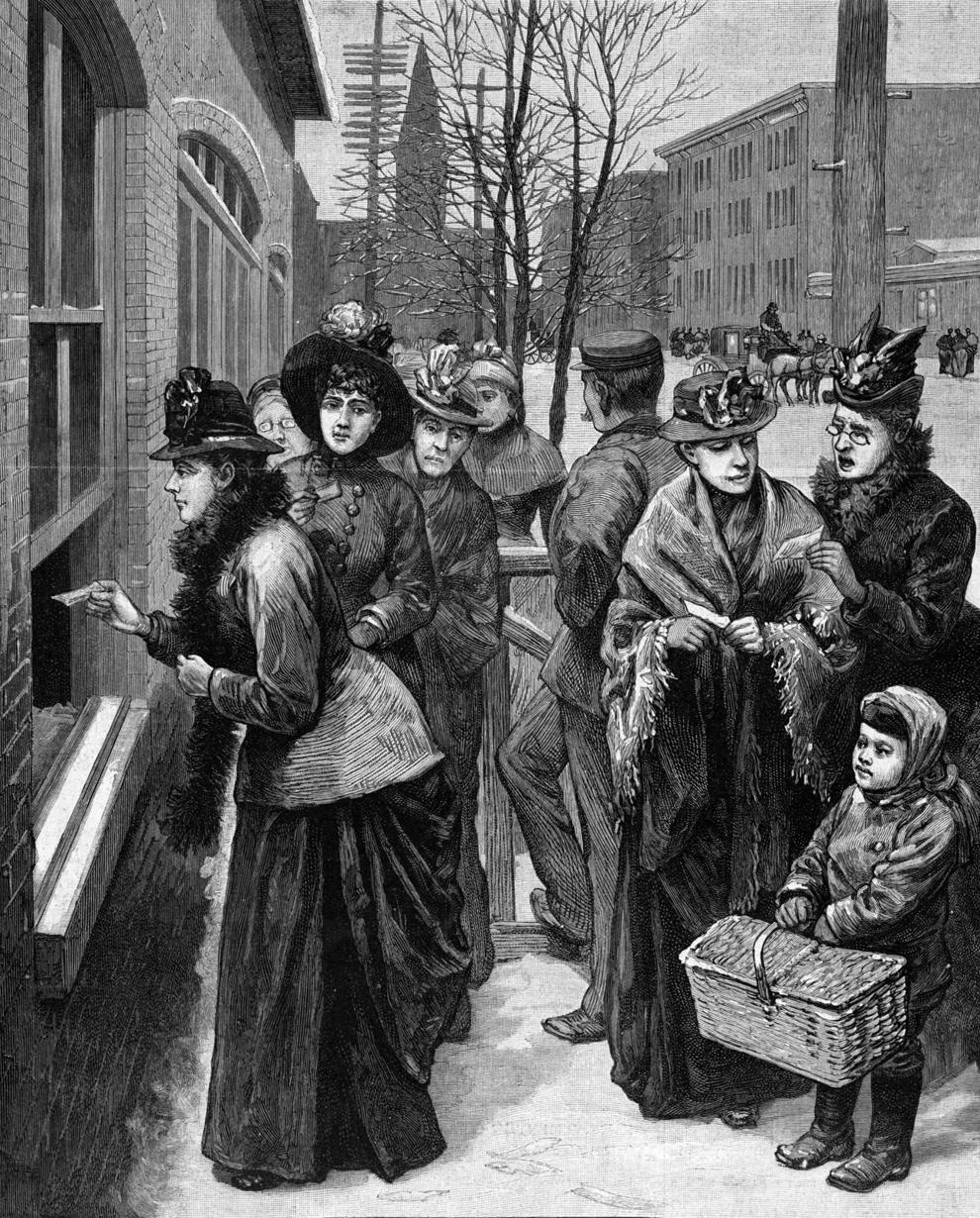 "It was likely through the subtle influence of these two that convinced Bright that women should vote," Griffin said.
Another unheralded figure in women gaining the right to vote was Secretary of the Territory Edward Lee, who was an early champion of women's rights and, being more educated than Bright, often was rumored to be the true author of the suffrage bill, according to a 1965 article in The Pacific Northwest Quarterly. This idea was corroborated by the choice of language used in the bill and Lee's frequent correspondence with legislators.
When Wyoming's women finally gained the right to vote, the territory had established itself as a progressive part of a new movement, setting off a wave of activity around the nation that began the suffrage movement in earnest. In 1872, a suffrage proposal in the Dakota Territory lost in its Legislature by a single vote and, in 1878, women's suffrage was first introduced in the U.S. Congress.
However, Wyoming women almost lost the right to vote as soon as they'd obtained it. After an 1870 election where several Democratic lawmakers in the territorial Legislature lost their seats, the Legislature attempted to repeal the act, only to have the effort blocked by the same Republican governor who'd signed women's suffrage into law.
Politicking aside, womankind's victory in Wyoming became a practical victory not just for women locally but for the national cause of suffrage as well, offering a then-quiet movement the momentum it needed to gain traction nationally. Women from Wyoming — like Theresa Jenkins — began touring the western territories bearing the message of suffrage while advocates on the national level began traveling to Wyoming to see the results of suffrage in action and to spread the word back east.
"When women gained the right to vote in Wyoming in 1870, it fueled the hopes of suffragists that this victory might pave the way for women's suffrage nationally," Andrea DeKoter, the acting superintendent of the Women's Rights National Historical Park in Seneca Falls, wrote in an email. "When women's suffrage passed in Wyoming, Elizabeth Cady Stanton and Susan B. Anthony had just formed the National Woman Suffrage Association, with a focus on achieving national legislation granting women suffrage."
"The early success in Wyoming was a powerful motivator for these women," she added. "And they frequently toured the western territories in their bid to bring attention to the issue."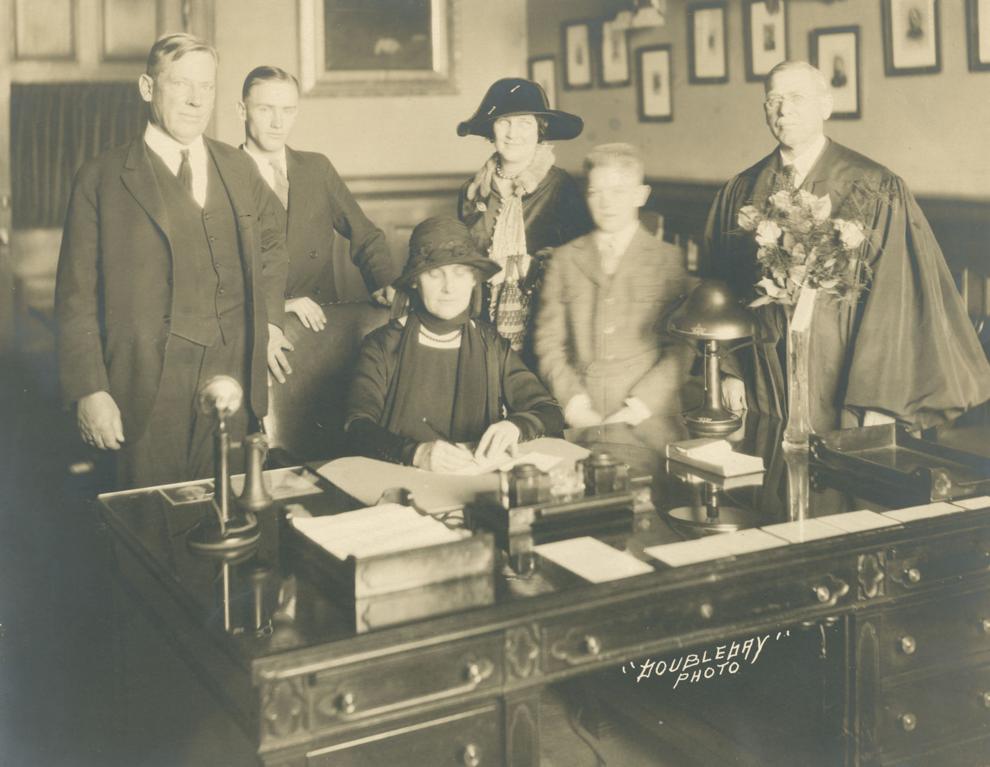 In our modern history, the victory of suffrage told in the history books is often condensed, and often linear, with champions like Stanton and Anthony paving the way to a victory won through their own persistence. But it was never that simple. From the time women won the right to vote in Wyoming, it took nearly a quarter century more for Colorado to become the first state already admitted to the union to enact suffrage on its own and nearly 50 years more for women's suffrage to become the law of the nation.
And getting to that point, Laegreid said, was not a clean journey, nor the one romanticized today. Women's suffrage was a story of strong women's will and persistence, yes, but it was also a story of race and politics, of men with conscience and, cynically enough, of marketing in the age of manifest destiny.
"We want simple stories, a simple narrative. We want that sound bite history," Laegreid said. "But that's not how it goes."
Photos: Women of Wyoming share their own stories on Instagram
Instagram takeover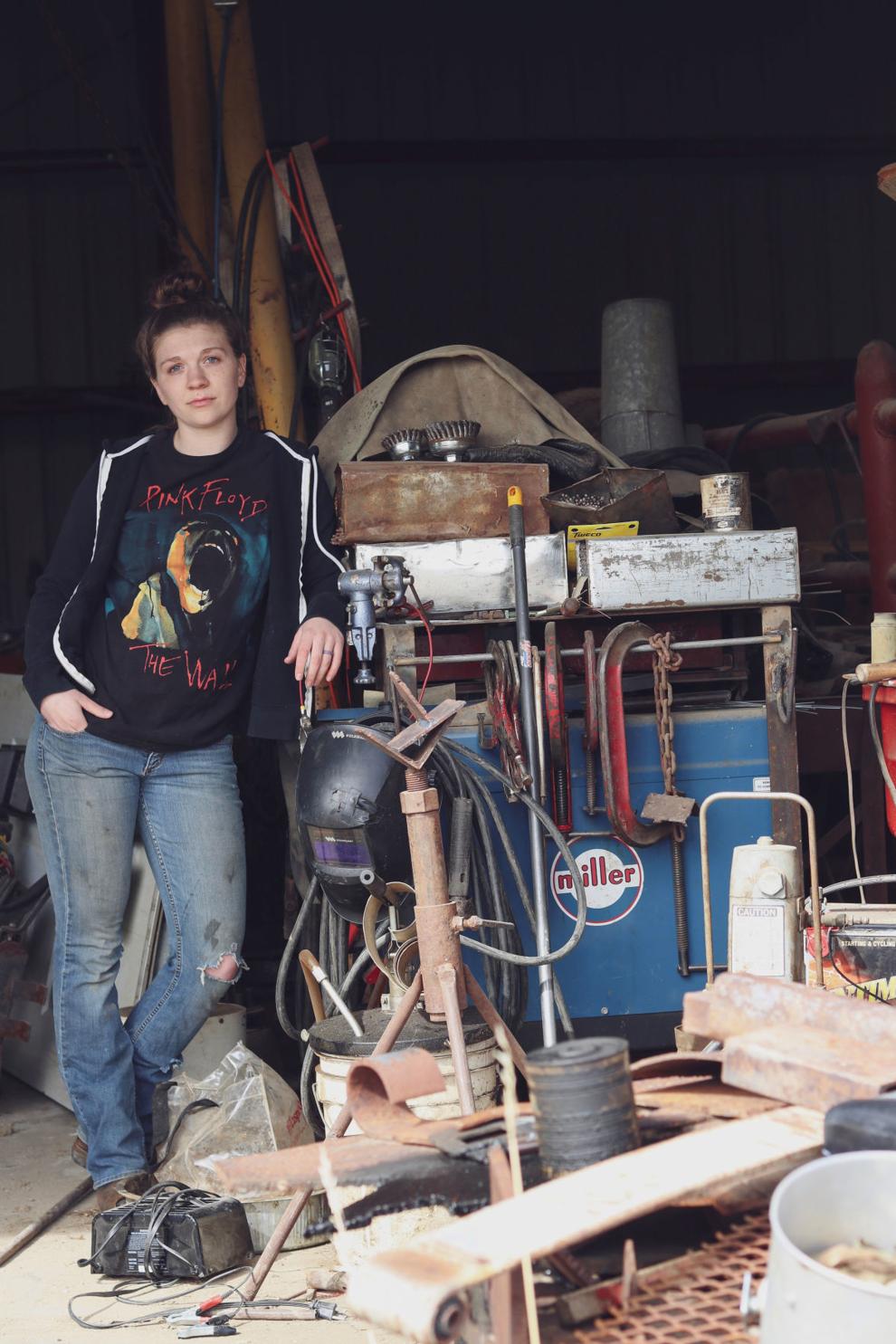 Instagram takeover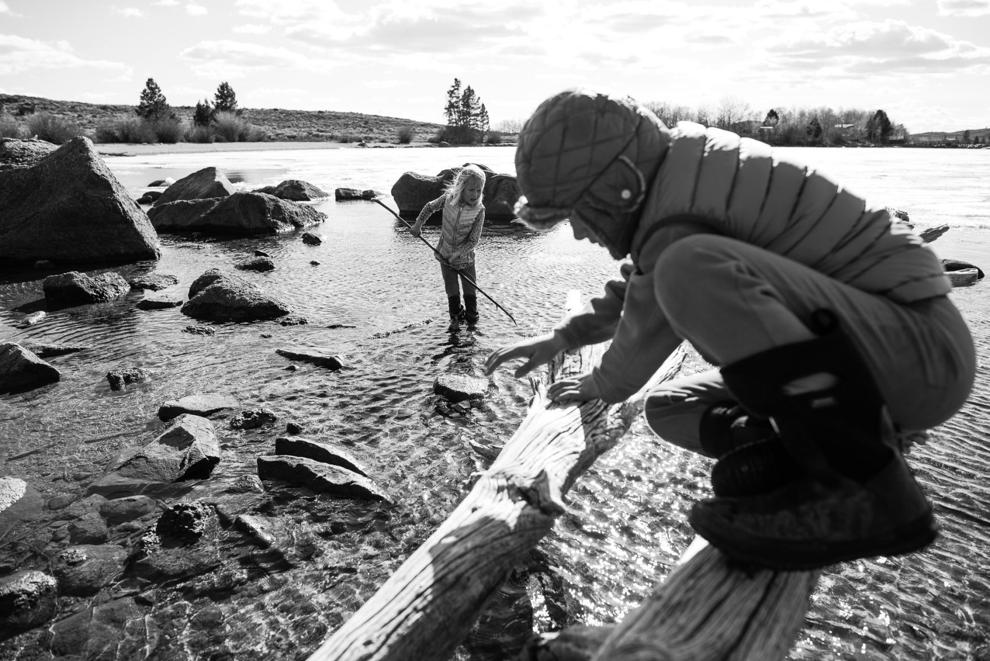 Instagram takeover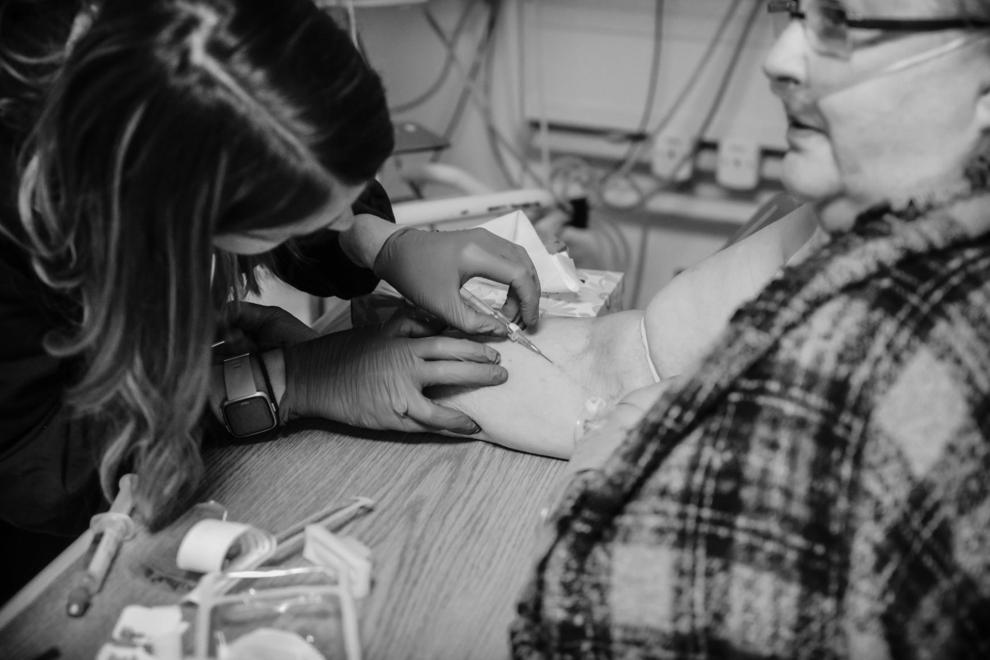 Instagram takeover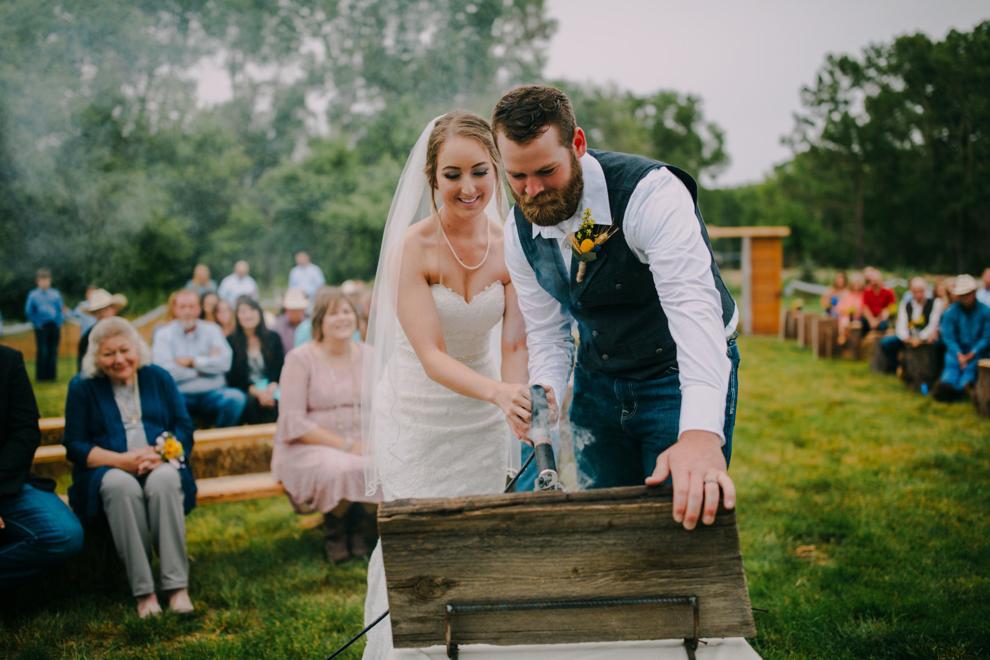 Instagram takeover
Instagram takeover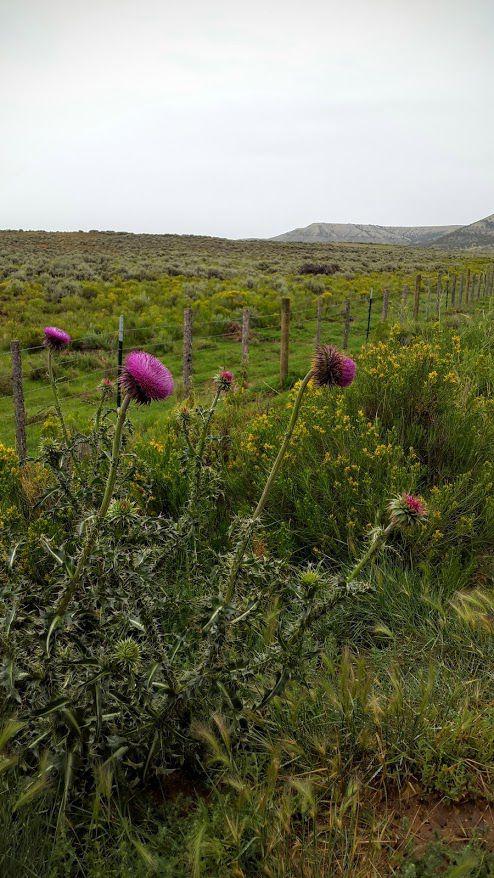 Instagram takeover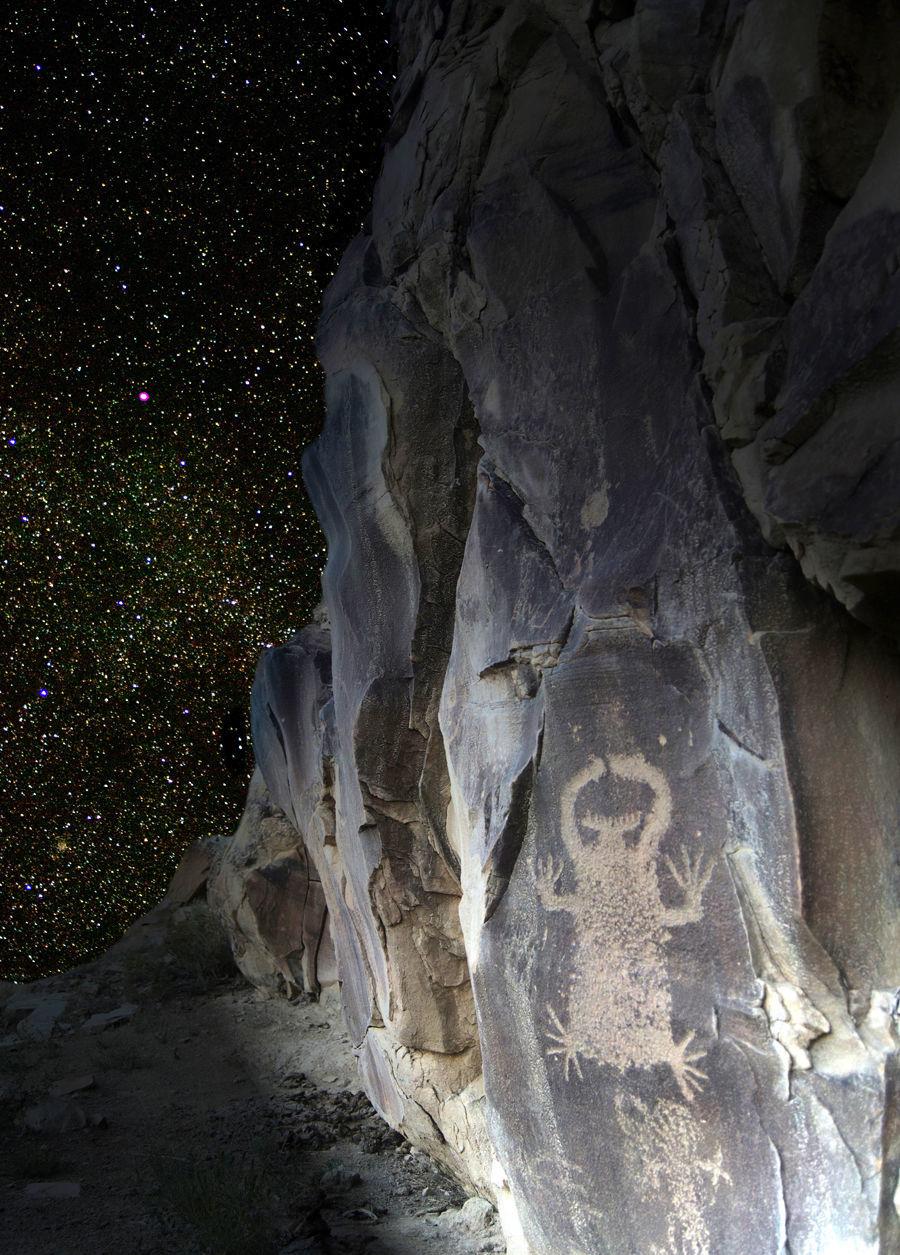 Instagram takeover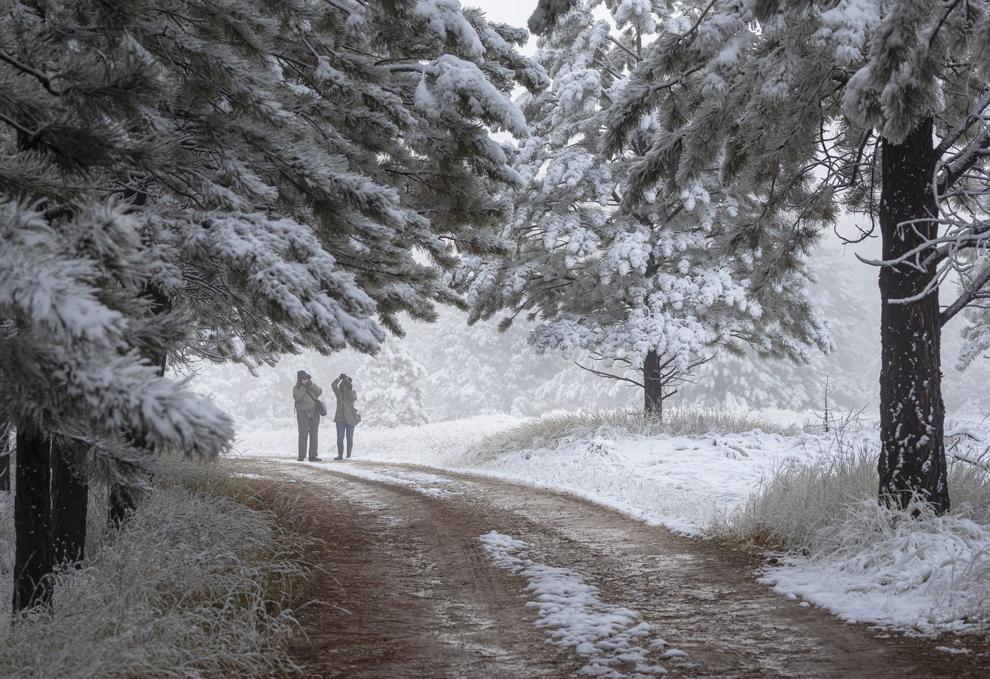 Instagram takeover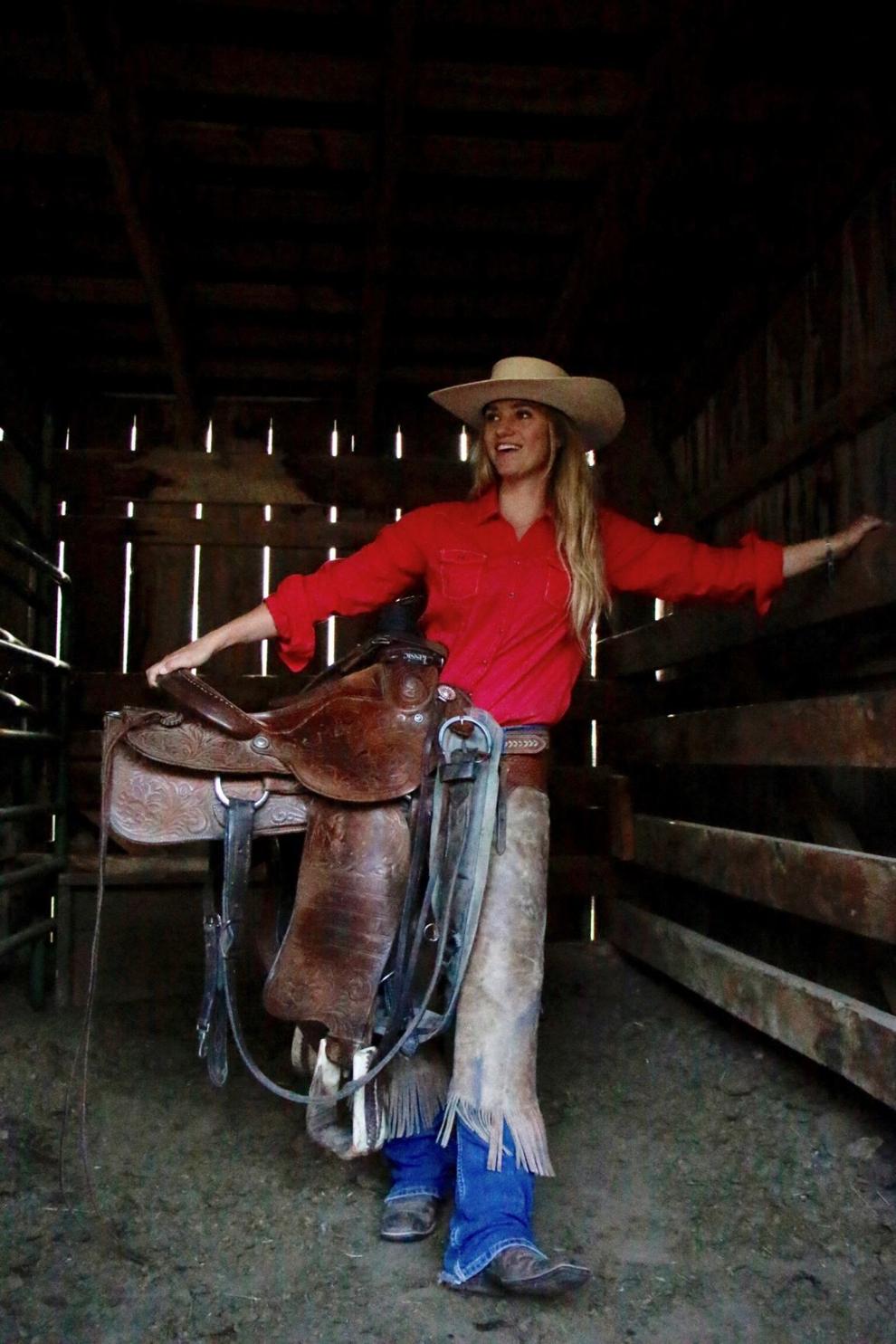 Instagram takeover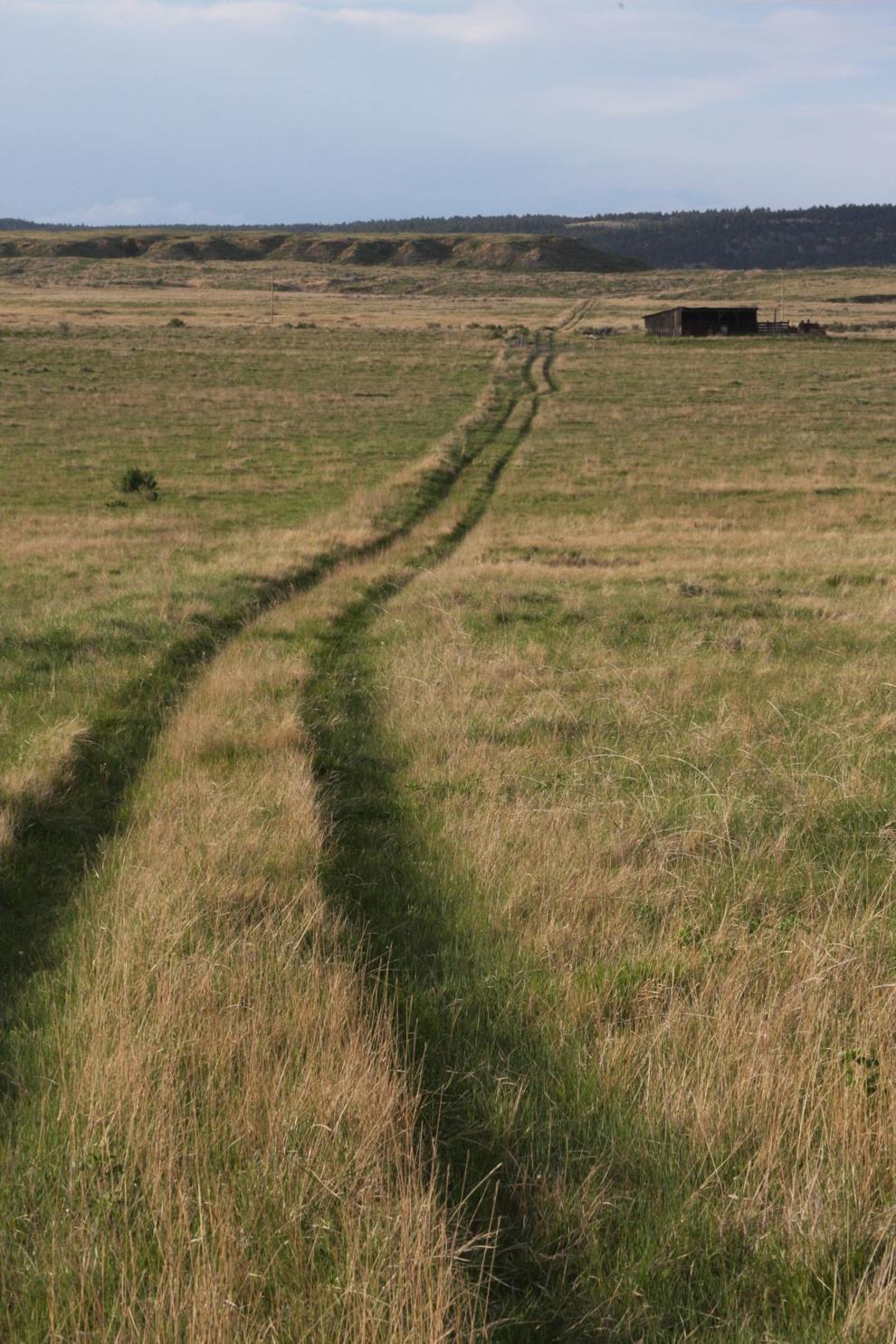 Instagram takeover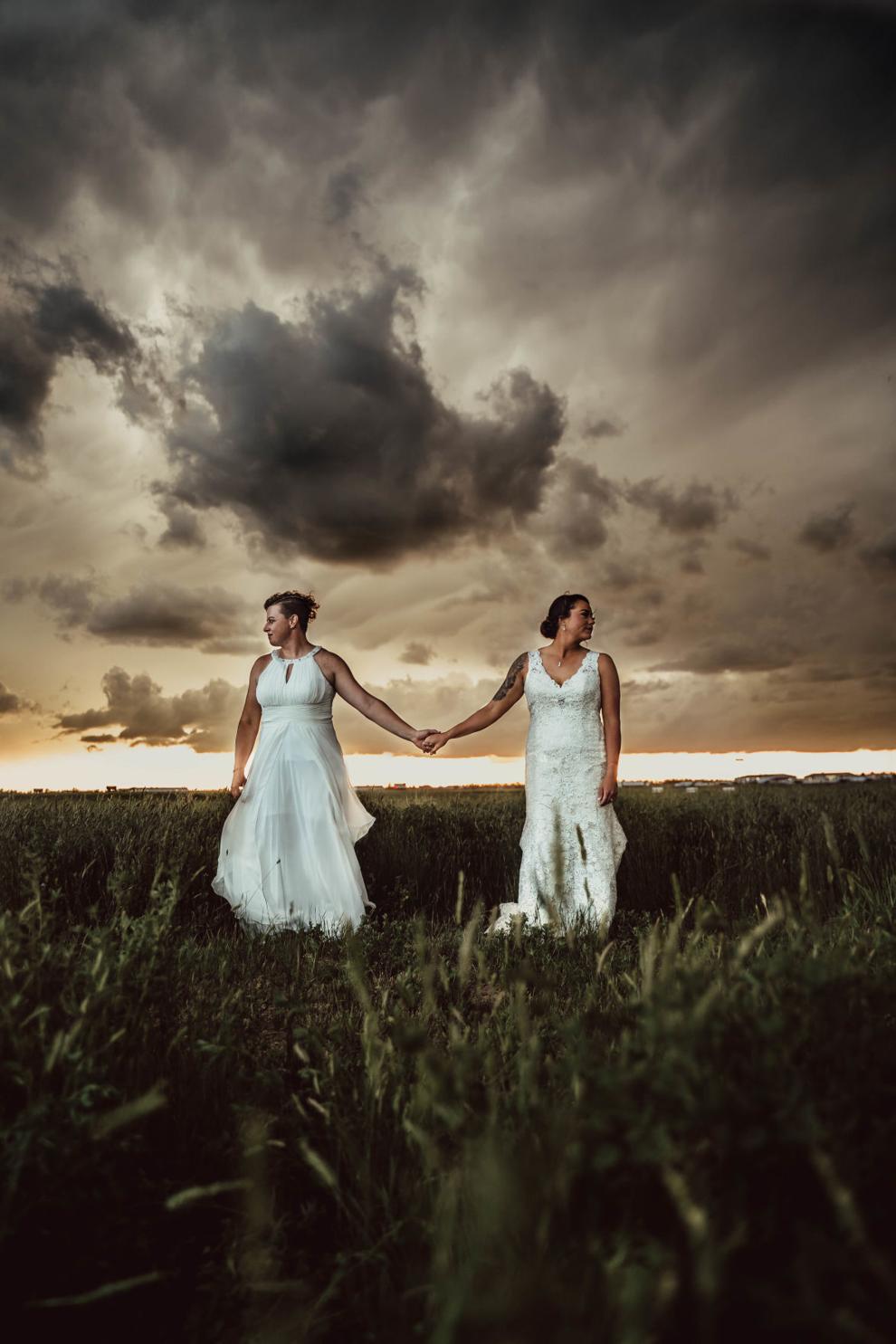 Instagram takeover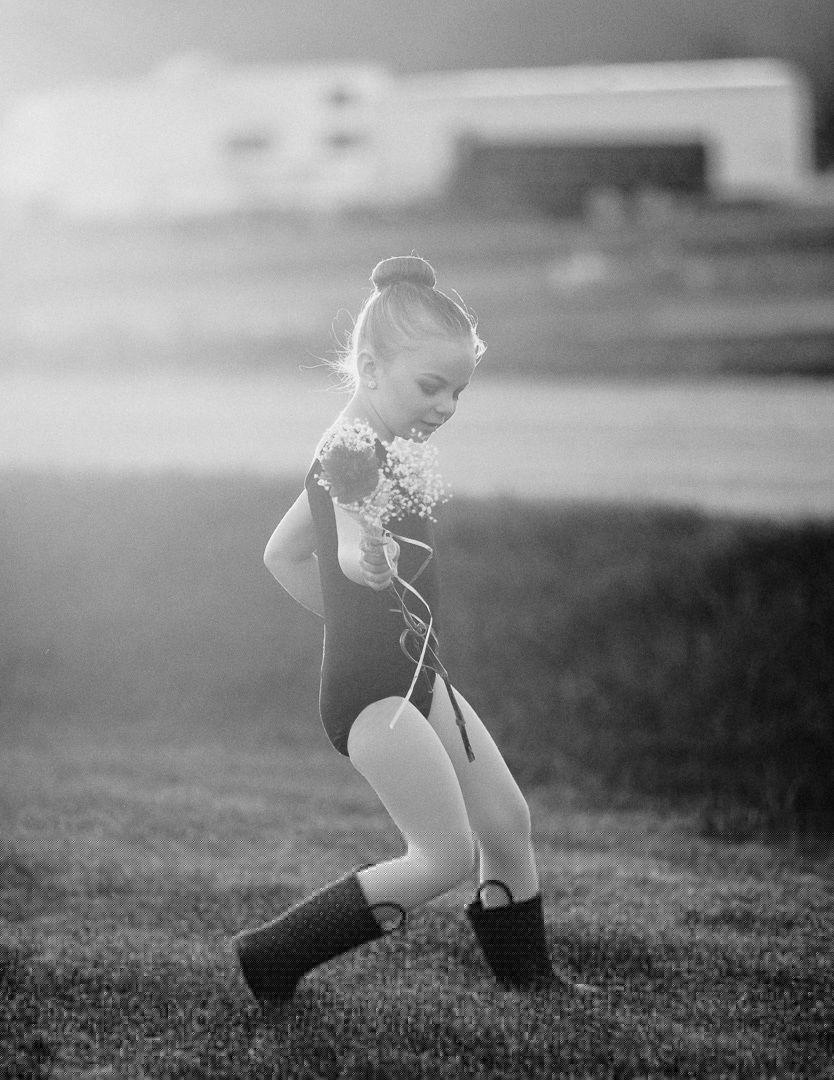 Instagram takeover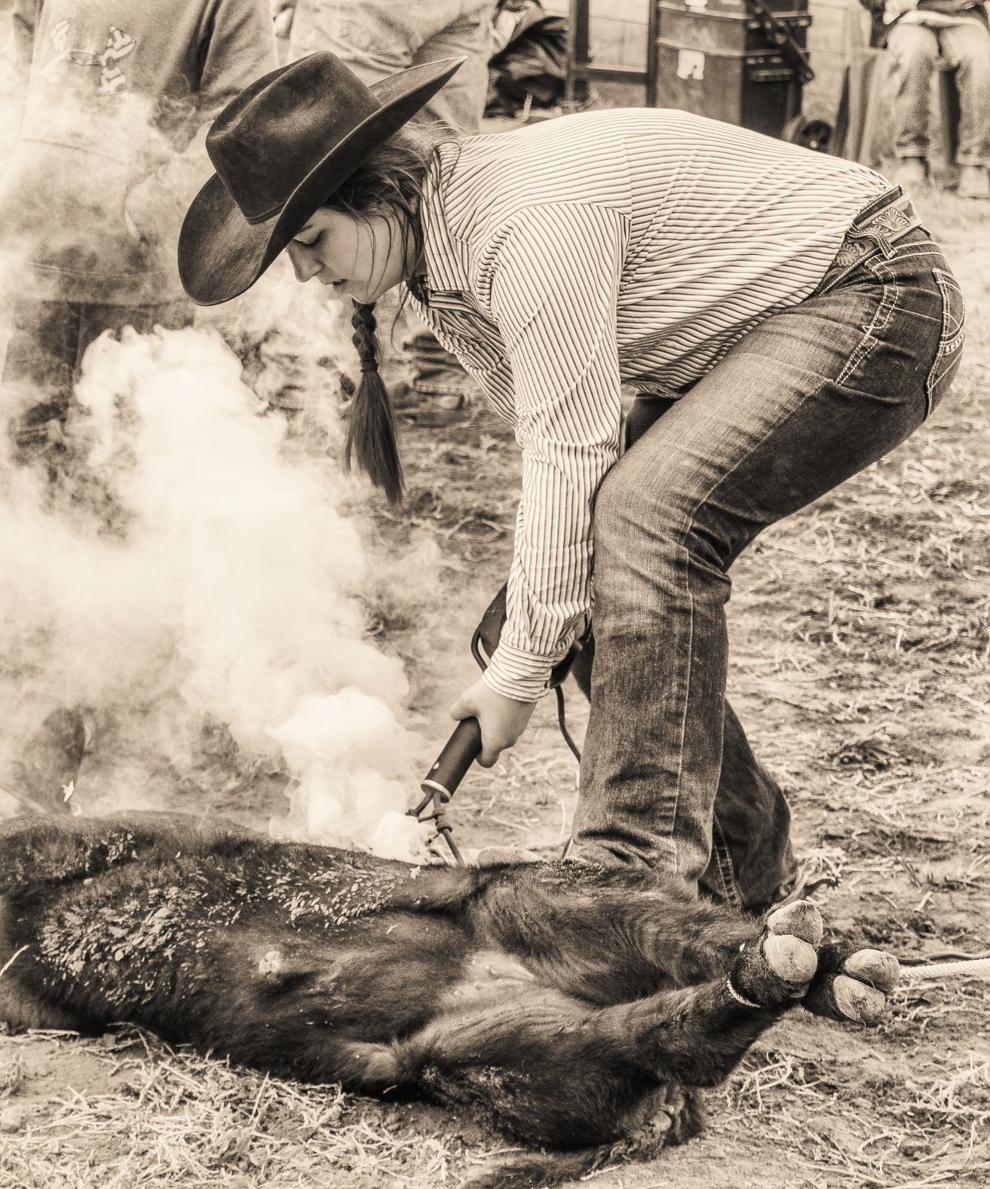 Instagram takeover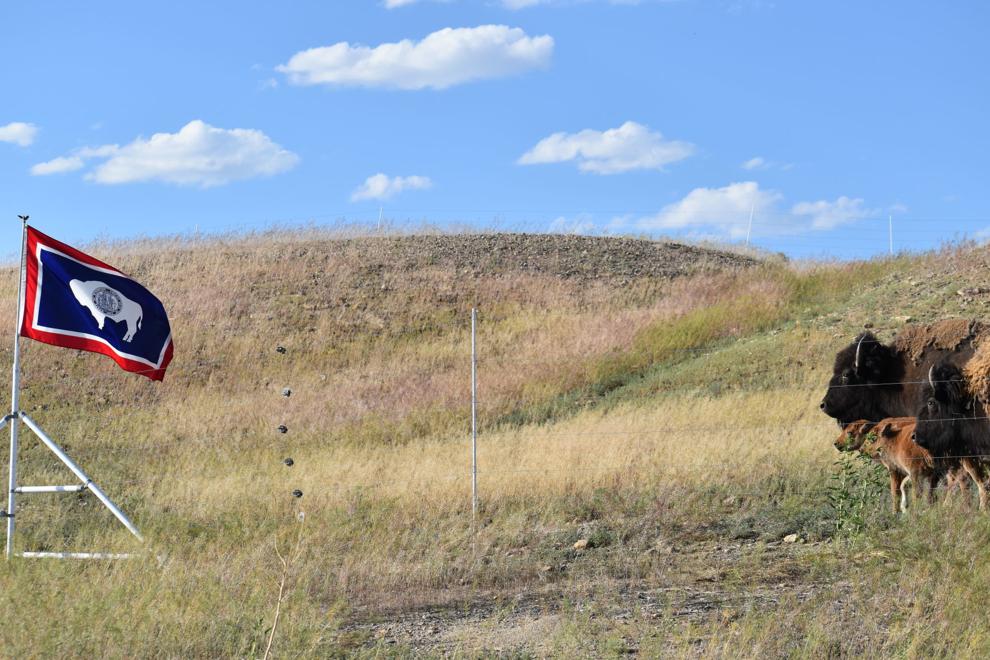 Instagram takeover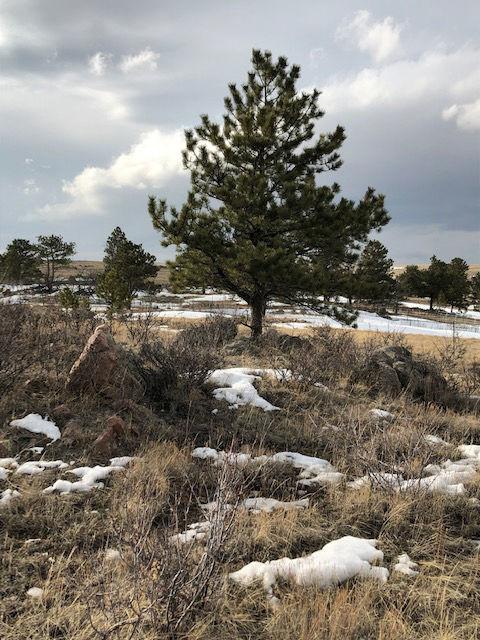 Instagram takeover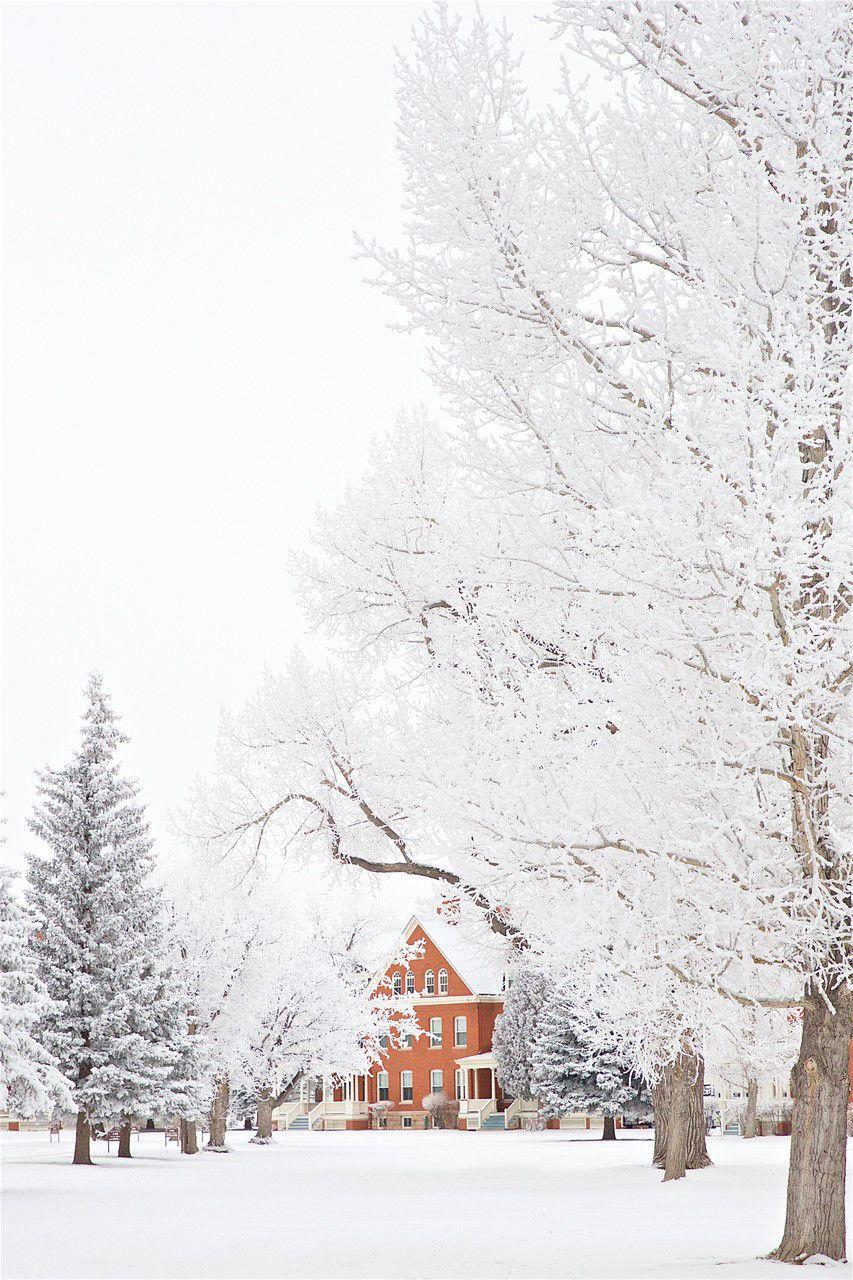 Instagram takeover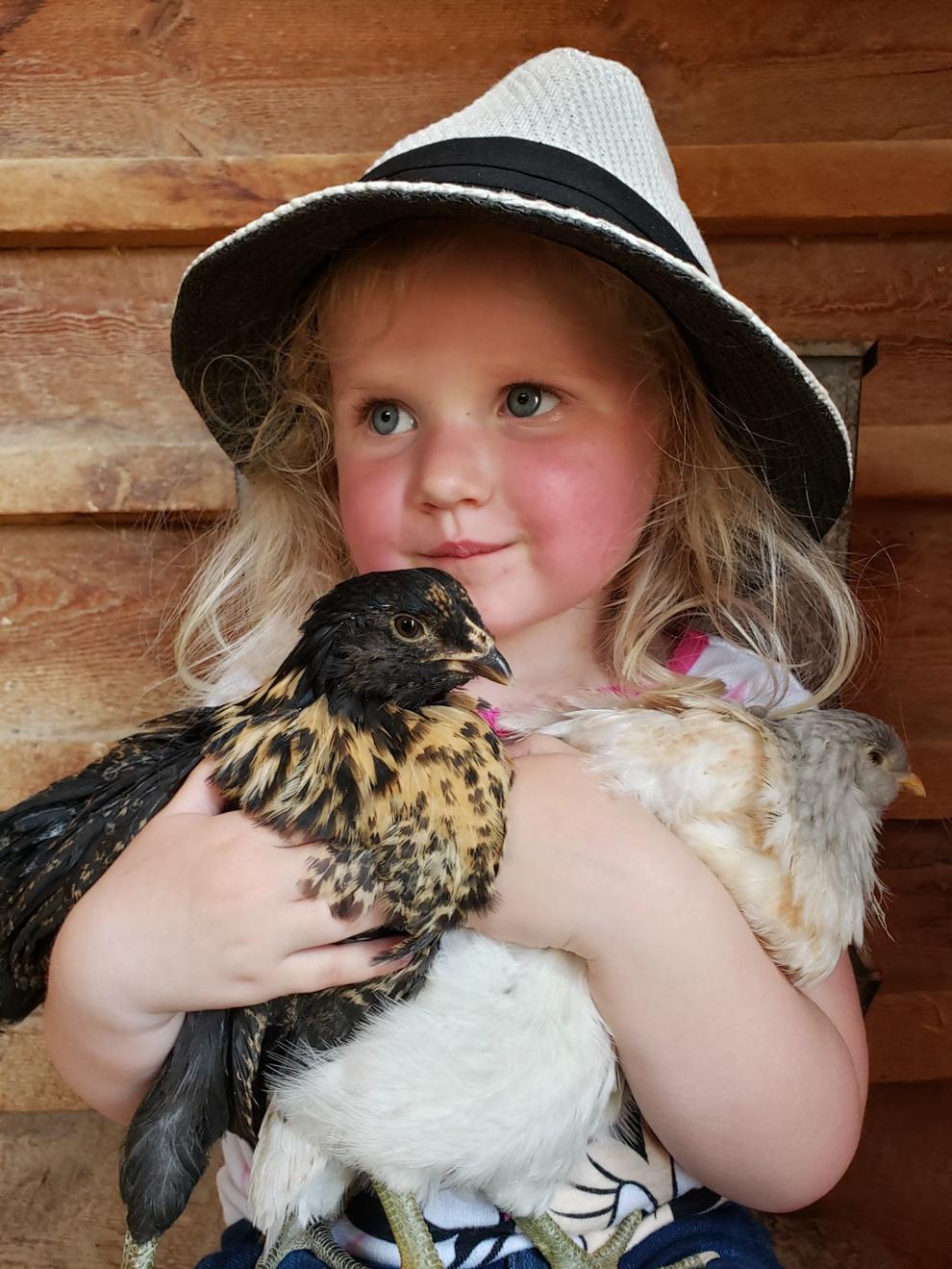 Instagram takeover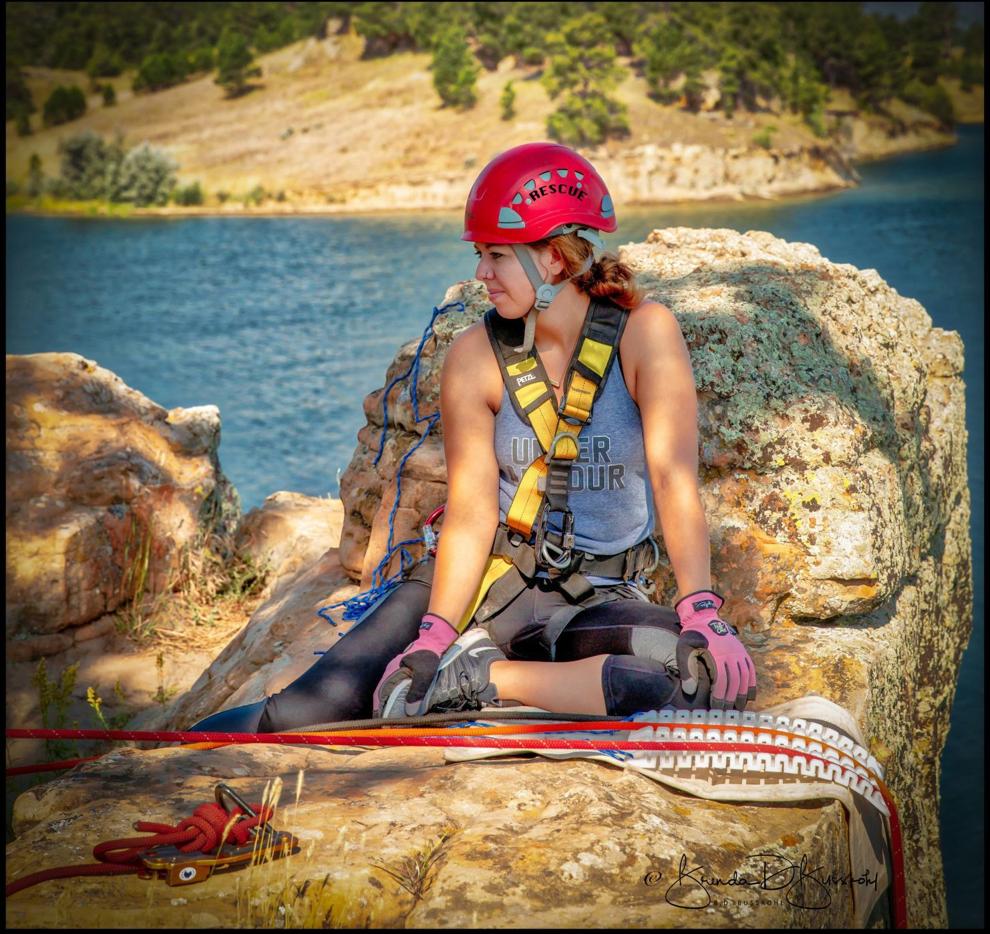 Instagram takeover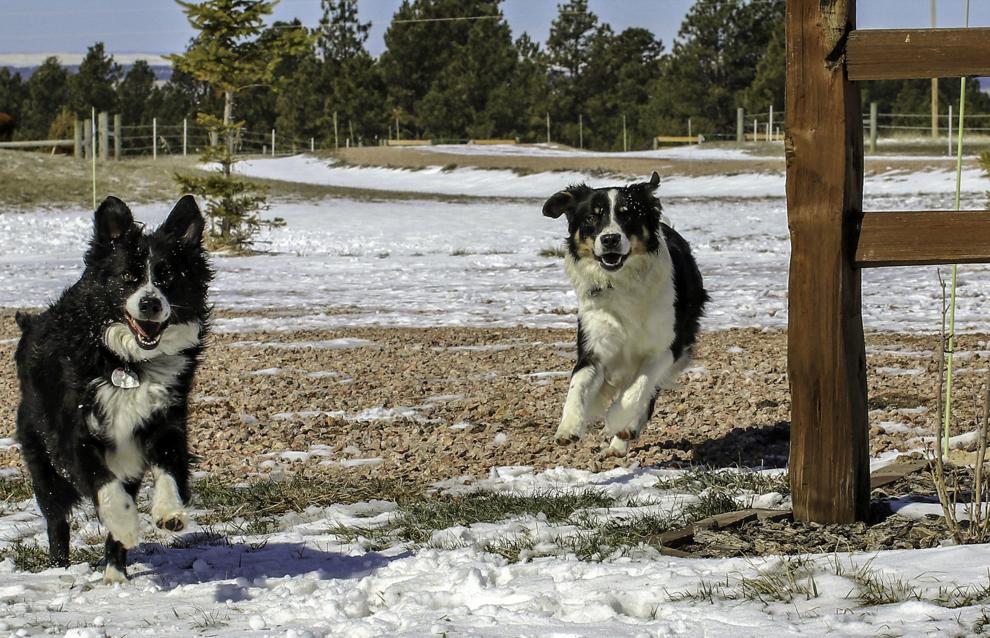 Instagram takeover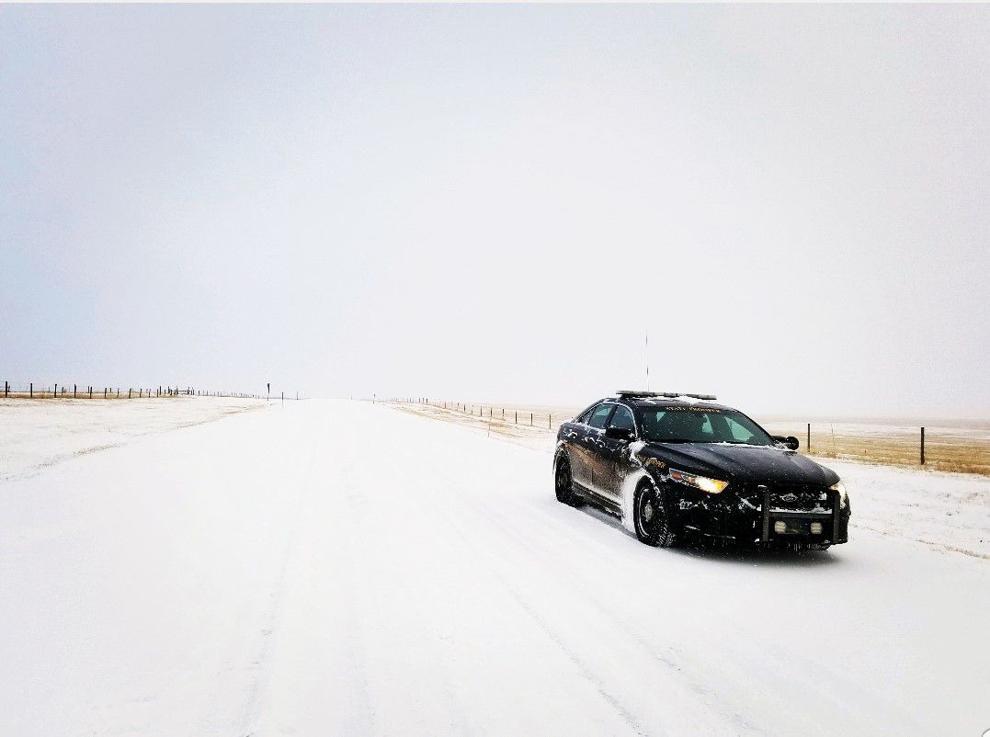 Instagram takeover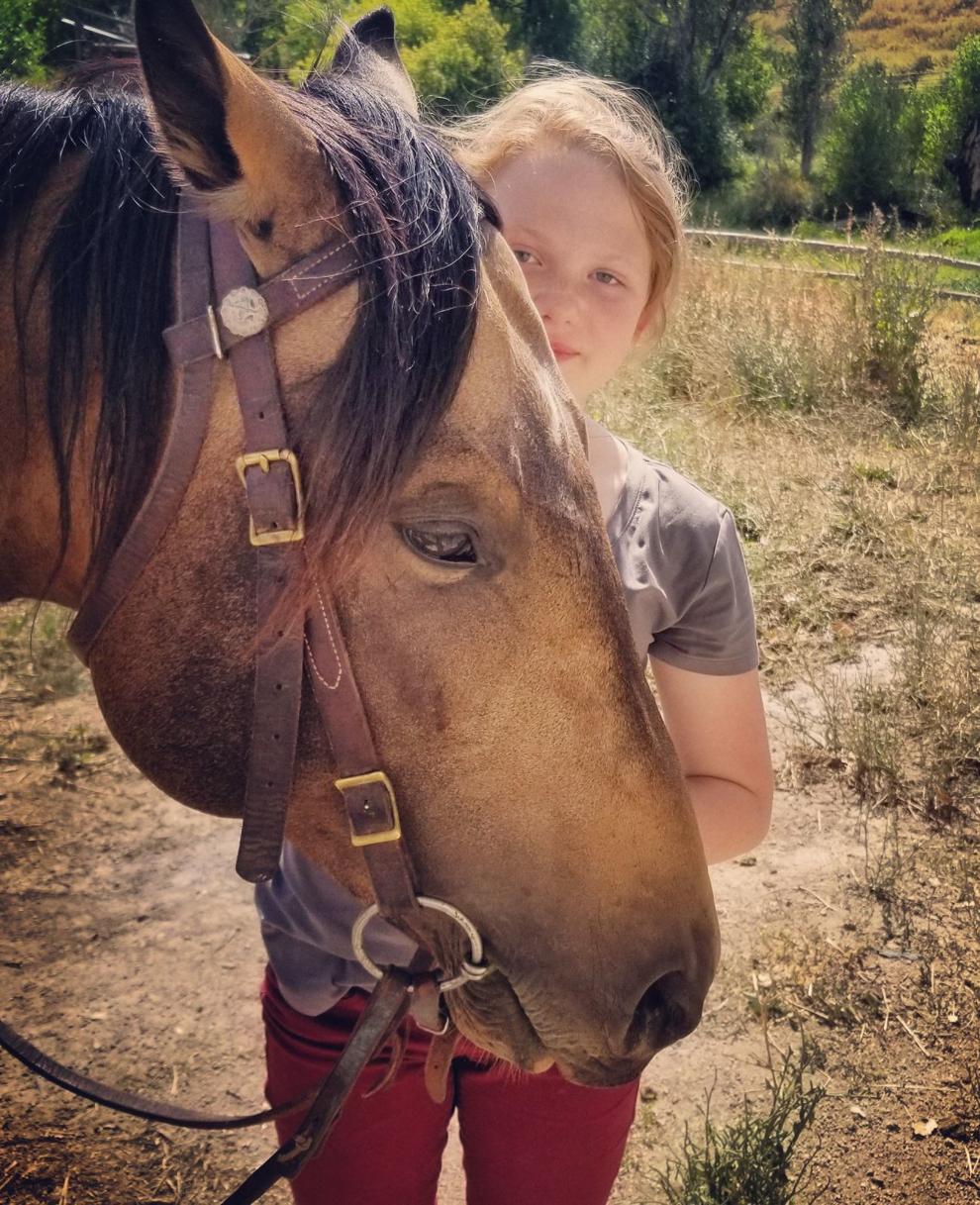 Instagram takeover