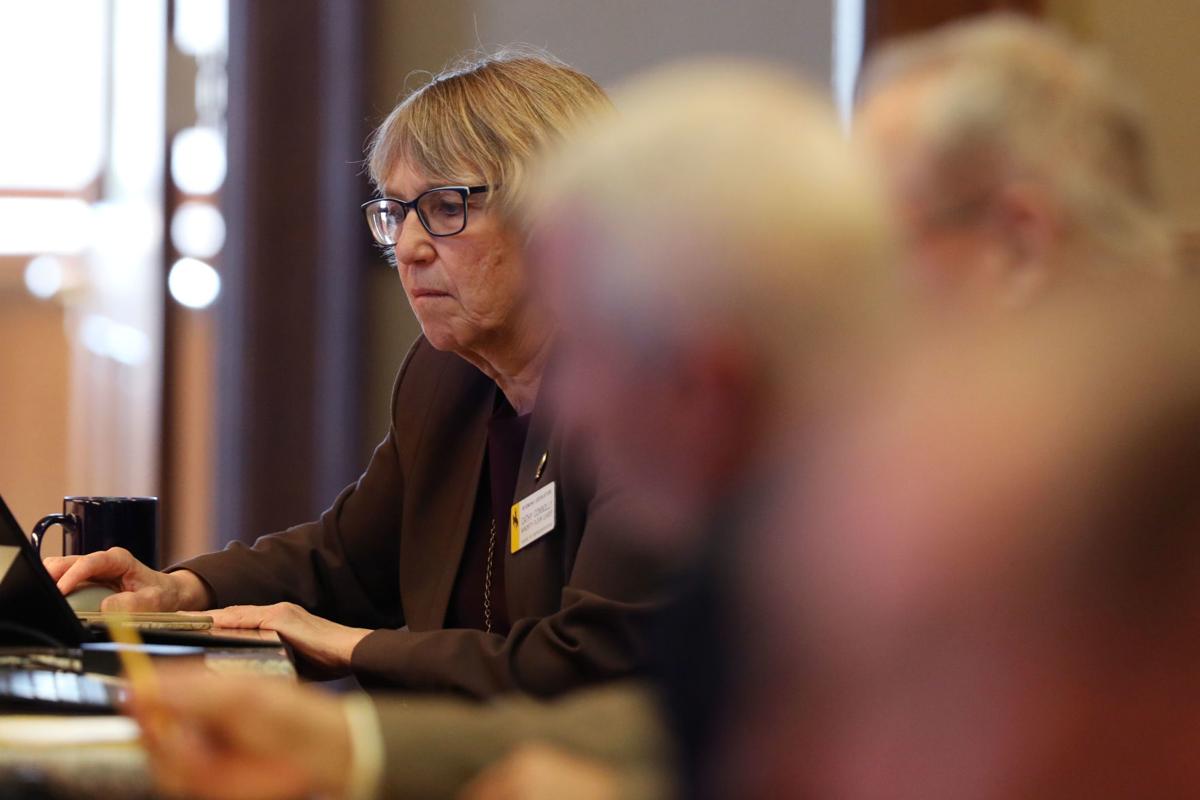 As election season gets underway in Wyoming, several top women in state politics announced this week they would be launching a nonpartisan political action committee tasked with promoting women seeking elected office.
The Cowgirl Run Fund, which officially registered with the Wyoming Secretary of State's office earlier this year, seeks to "support and encourage women who promote economic opportunity for women, support increasing access to healthcare, and have a history of civic engagement to run for state and local office in Wyoming," according to a news release.
Already fundraising and with money in the bank, cofounders JoAnn Skeim-True (state committeewoman for the Natrona County Republican Party) and Jen Simon (the founder of the Wyoming Women's Action Network) say the organization hopes to undo a trend of male domination in Wyoming's citizen-driven politics, where low levels of compensation, increasing levels of time demand and societal constructs have intersected to create an electoral environment in the state among the nation's worst for female representation.
And the women behind it are accomplished in their own right. In addition to Skeim-True and Simon, the PAC's board of directors includes Casper businesswoman Lisa Burridge, Teton County Commissioner Natalia D. Macker, Casper hotelier Renee Penton Jones, Nicolaysen Art Museum Executive Director Ann Ruble, and Lisa Scroggins, director of the Natrona County Public Library.
While not the first organization committed to increasing female representation in Wyoming politics – groups like the Wyoming Women's Legislative Conference, for example, have focused on those issues for some time – the organization will be Wyoming's first group with the explicit goal of electing women, no matter what political party they claim.
"The PAC was started to help elect more women so that women's voices are present in shaping public policy," Skeim-True said in the release. "If women are not active and involved, then our perspectives are not present in the public debate. We want to change that. As the old adage says, if you don't run, you can't win."
The PAC – which will begin endorsing candidates after the May 29th filing deadline – comes on the scene at a time where an increasing number of women are running for office across Wyoming. While final numbers won't be known until the close of the campaign filing period later this spring, approximately half of the declared candidates for the U.S. Senate seat being vacated by Sen. Mike Enzi are women, while numerous more from both the Republican and Democratic Party have either filed for or announced their intention to run for statehouse seats this autumn.
"We at the Cowgirl Run Fund are all women with shared Wyoming values who want our families, communities, and state to thrive, and we are privileged to call this great state our home," Skeim-True said in the release.