CHEYENNE —The state is expecting a huge crowd July 10 for the opening of the renovated Capitol Building.
CHEYENNE — Public health officials thought the highly contagious childhood disease of measles was essentially eradicated in the early 2000s.
Early in my 2018 campaign for U.S. Senate, I found myself beside a rack of shotguns in Wheatland, where a father told me that his son had been…
CHEYENNE — It's been intriguing to watch how other states handle their ballot initiatives.
Last week I flew to Washington to testify before the Senate Commerce Committee at a hearing examining how new federal data privacy rules will …
As a Navy veteran, I'm familiar with the heavy responsibilities and costs of making war. As an elected official sworn to uphold the U.S. Const…
CHEYENNE — What does the word "obtain" mean to you?
CHEYENNE — Wyoming has two celebrations that will lure tourists to the state this year.
The lead article on the front page of the Casper Star-Tribune on March 22 reported on the comments of Governor Gordon at a press conference a …
Despite recent criticism from the Casper Star editorial board, Governor Gordon is off to a good start, having handled this legislative session…
CHEYENNE — Years ago, Wyoming had no women's prison and had none since statehood.
CHEYENNE — A video titled "Master Plan for Belvoir Ranch" is a tantalizing professional promotion of the city-owned ranch west of Cheyenne.
The Wyoming GOP listed its three top priorities during our most recent legislative session as eliminating "party raiding" in primaries, requir…
Why is it that a TV sold by national retail stores is the same price in Seattle, Washington, Morris Plains, New Jersey, and Casper, Wyoming, o…
CHEYENNE — During the recent legislative session, I had been following a handful of bills I favored. Sadly, few of them passed.
As the General Session of the 65th Wyoming Legislature comes to a close, there will be many commentaries and conversations regarding the sessi…
CHEYENNE — In late the 1970s, with the coal boom in the Powder River Basin growing, Gov. Ed Herschler pushed for a new program.
I have been a hunter all of my life. My father, who instilled in me a deep and abiding love of the outdoors, was my hero and my mentor. He's t…
Over the last several years, economic development and diversity has been a stated priority across state and local government. At the same time…
CHEYENNE — The failure of two bills in particular during this soon-to-be-ended legislative session was unfortunate.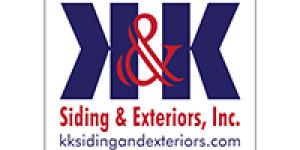 K & K Siding and Exterior Inc.
People in Wyoming typically like more market competition, minimal government interference and low taxes. We also like the jobs and revenues ge…
Mark Twain once said, "Continuous improvement is better than delayed perfection."
A proposed new income tax is racing through the Wyoming Legislature with the startling speed and momentum of a freight train. This proposal, H…
I'm a metastatic cancer survivor who knows the importance of access to health care. I'm also the Wyoming grassroots manager for the American C…
CHEYENNE — "I Didn't Know What Time It Was," is the title and refrain of an old pop song.
The current legislative initiatives advocated by Foster Friess and the Wyoming GOP to limit voters' ability to switch party affiliation is und…
"Let's see what the governor thinks."