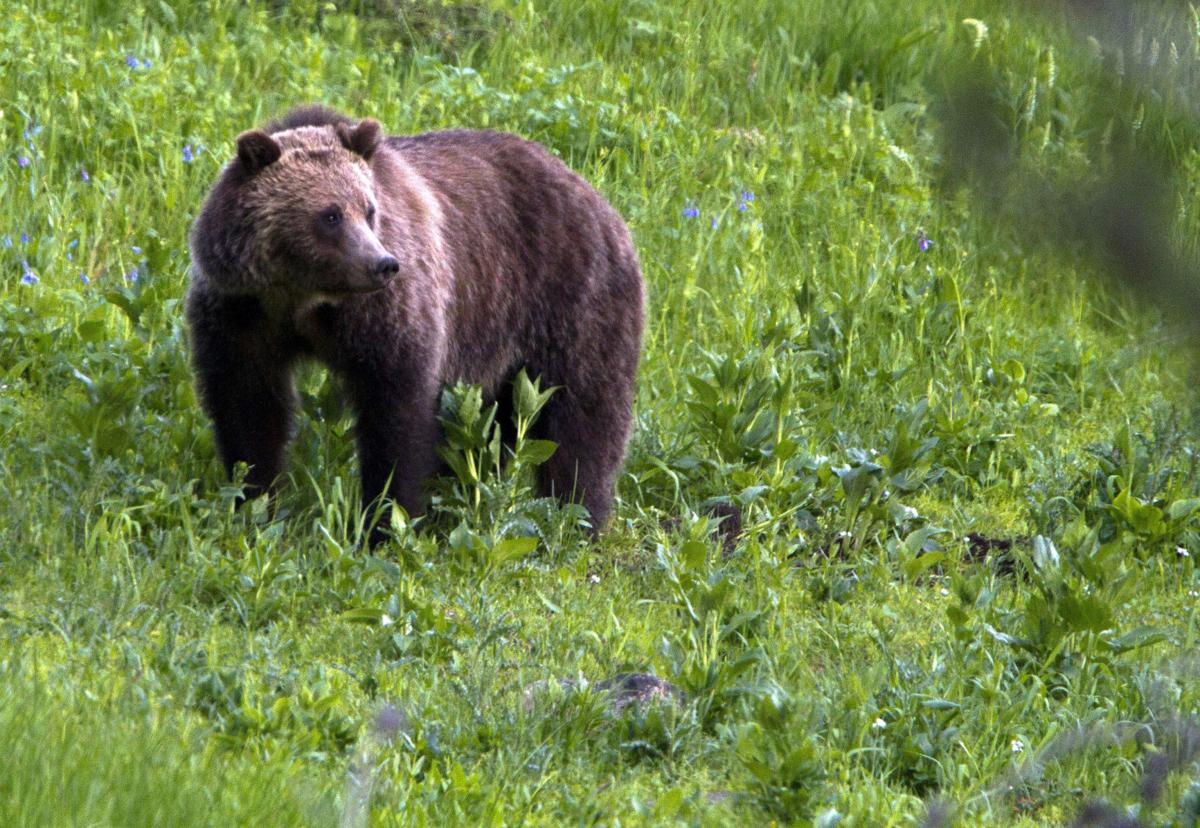 Every year, pronghorn from Grand Teton National Park move from their summer range to winter range near Rock Springs, crossing roads, fences, private lands and public lands managed by all the different agency acronyms, on what is called the "Path of the Pronghorn." Every spring, the thundering hooves of the Cody elk herd can be heard as this nearly 5,000-strong herd migrates from the Absaroka-Beartooth Front on to Yellowstone. Every year, bears and wolves follow elk, pronghorn and deer as they chase the green grass on their ancient migration paths. Wildlife in Greater Yellowstone are on the move, and they aren't bound by the boundaries of our treasured national parks. As wildlife biologist Arthur Middleton has said, "When I look at the map [of elk migration], I feel I can see Yellowstone's beating heart. The routes are the veins and arteries, and the animals the blood."
Wildlife is what makes living in Wyoming so special. It also brings millions of visitors to our national parks every year for the chance to see and photograph rare species like wolves and bears. And each fall, thousands of hunters take to the field hoping to fill their freezers. The grizzly bears, elk and other diverse wildlife here benefit our local economies, and make Yellowstone and Grand Teton the crown jewels of the National Park Service.
But the wildlife we all love costs money to sustain. Bear management costs the Wyoming Game and Fish Department around $2 million each year. Wyoming drivers hit an estimated 6,000 large animals on our roads every year, costing our state more than $50 million. And the current model of funding wildlife management – money coming from hunting tags and fishing licenses – doesn't look like it can support robust, smart wildlife management in the long term.
You have free articles remaining.
We can all agree that we need to do better to conserve our wildlife and that we need to work together to do so. Two good options are now before us at the Wyoming Legislature.
The first is a bill creating a specialty license plate that can help the Wyoming Department of Transportation (WYDOT) do things like pay for signs identifying wildlife corridors and build wildlife crossings and game fences. The $100 plates would be voluntary and would create seed money to help WYDOT do the right thing for our world-class wildlife. Even more importantly, the plate establishes a wildlife conservation fund for WYDOT so that the agency can also accept or match grant money, federal money and/or private money.
A second bill – a resolution that's non-binding, but is a great start to a wider conversation about wildlife funding in Wyoming – foresees Wyoming, Idaho and Montana working with Yellowstone Park to develop a way to generate money for the three states' wildlife management programs. This Yellowstone Wildlife Conservation Fee would essentially allow anyone to contribute to state wildlife agencies – a role that right now is only available to hunters and anglers via licenses.
Both bills have broad, bipartisan support from legislators and from gateway communities to the park in Wyoming. Greater Yellowstone Coalition supports both of these bills. We're pleased that our legislators are looking at creative ways to fund wildlife conservation at a time when hunting and angling license revenue is on the decline. The future of our wildlife, the beating heart of Yellowstone, will depend on new thinking and new funding models. We urge you to contact your legislators and thank them for supporting new ways to sustain our world-renowned wildlife.
Chris ensures all iconic wildlife in Greater Yellowstone are here to stay. His work is science-based, building public awareness and tolerance for wildlife in Greater Yellowstone. Chris is an avid outdoor recreation enthusiast; you name it, he's likely out doing it.
Chris Colligan, Wildlife Program Coordinator