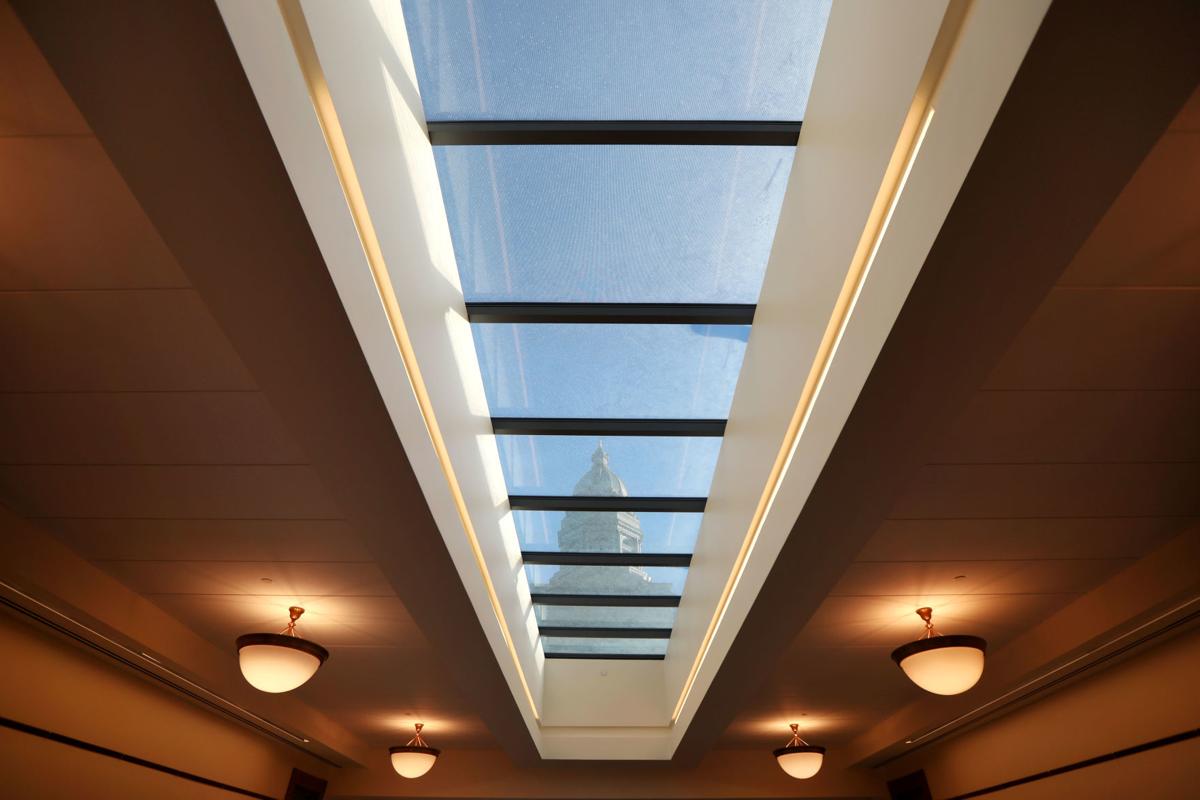 Today marks the beginning of the 2020 legislative session, a roughly monthlong gauntlet of 12-hour days, furious debates and catered lunches that, at its conclusion, will leave the state with dozens of new laws.
It's a difficult thing to cover and, no matter how much you love government and politics, it can really take a lot out of you. Caught in the bubble of Cheyenne, it can sometimes be hard for lawmakers and journalists alike to retain perspective of what's going on in the rest of the state. And in deciding what to cover that day, we often rely a little too heavily on what we feel is important.
This is one of the reasons why, several weeks ago, I wrote a column asking you — the reader — for help deciding what issues are the most important ones to cover in the 2020 legislative session. Here — ranked from the most important on down — are your top concerns:
Tax and revenue issues;

Energy and conservation;

Local control and revenues;

Economic development, including the need for more light manufacturing;

Health care, including suicide prevention efforts.

I also polled readers on a number of other questions, including issues they feel have not gotten enough attention in our coverage or that they would like to know more about. On the whole, people who responded spoke at length on a number of critical issues that often aren't even talked about by lawmakers that much — be they social issues (like LGBTQ rights and a lack of action to improve them), lawmakers' attitudes toward climate change or workforce safety.

Others had more pointed questions, asking why the extraction industry and agriculture received so much support from the Legislature while other sectors like tourism are viewed with skepticism. Others simply wanted a better understanding of how lobbyists and well-connected lawmakers can influence the political process.

While turnout was limited, with just 47 respondents in all, I was very encouraged with the diversity of voices I heard from. A quick snapshot of who responded:
More than 78 percent of respondents have lived in Wyoming more than 20 years, with 28 percent counting themselves as lifelong residents.
Twenty-three percent were Republicans, 28 percent were Democrats, and 32 percent considered themselves independents.
Roughly half were between the ages of 41 and 64, with 17 percent 65 or older and 34 percent between 23 and 40.
Forty-six percent live in "urban" areas (population 20,000 or more), 33 percent live in towns of 5,000 or more, and the rest (22 percent) live in rural areas.
Most respondents — nearly 60 percent — came from central and southeastern Wyoming, with the fewest responses coming from the southwest (8.5 percent) and the Wind River Reservation (one individual).
The results of this survey — as I promised respondents — will be kept confidential. However, I plan on sharing the results with my colleagues to give them an idea of what readers are curious about and — throughout the session — I will do my best to stick to these suggestions. While big stories cannot be ignored in some cases, these responses were very useful in highlighting some of the oversights that may have existed in our coverage and, hopefully, they will help us put out the best product we possibly can this session.
Obviously, the method had some shortcomings. While the demographics of the poll tracked relatively close to the state's population, our sample size was limited and, as such, a number of valuable perspectives may have been lost. Another shortcoming: the lack of a gender question or a way to signify LGBTQ identity — a group that's been historically underrepresented in Wyoming politics. Additionally, we lacked any substantial input from young people (18-21) or from the Wind River Indian Reservation, an area I would like to shore up in future surveys.
If anyone has ideas or ways to expand the sample size next time, shoot me an email at nick.reynolds@trib.com. While this was simply an experiment, we might try something similar in planning our coverage of the upcoming 2020 election.
The week ahead



The 2020 legislative session is upon us! As such, the format of this newsletter will be changing until its conclusion. The weekly calendar, for example, will temporarily be done away with, while the newsletter will shift its focus primarily toward developments in the Legislature itself.
For more frequent updates, follow along with our coverage at Trib.com or by following me on Twitter @IAmNickReynolds.Wyoming Politics
After Iowa chaos, Wyoming Democrats reaffirm confidence in upcoming caucus vote: As chaos reigns in the Iowa caucuses this week, the Wyoming Democratic Party wants to be perfectly clear: A similar debacle will not be happening on its turf. (via Trib.com
)


Gillette lawmaker pulls firearm reporting bill amid pushback from gun rights group: A Gillette lawmaker has pulled legislation proposing new regulations on firearm purchases in Wyoming, blaming a "false narrative" that he said "grossly mischaracterizes the intent and implications of this bill." (via Trib.com
)


Wyoming to take another look at regulated gambling: After months of effort and a failed lobbying campaign against it, the Wyoming Legislature will be taking up a gaming commission this winter. (via Trib.com)Around Wyoming
UW Trustees give themselves ability to revoke honorary degrees: Under the new regulation, the trustees "may revoke an honorary degree if the recipient of the degree has engaged in conduct that: 1) is inconsistent with the stated mission and/or values of the University of Wyoming; 2) misrepresents or undermines the accomplishments that were cited as the basis for awarding the honorary degree; or 3) is injurious to the reputation of the University of Wyoming." (via the Laramie Boomerang
)


Public shares thoughts as Casper City Council formally approves state's first LGBTQ advisory board: Wyoming Equality's executive director Sara Burlingame, D-Cheyenne, said that Casper's new advisory board is the first of its kind in Wyoming. (via Trib.com
)


Investigation found evidence former UW president yelled at subordinates, documents show: Long-awaited documents released last week by court order reveal the origins of a secret investigation into former University of Wyoming President Laurie Nichols and her eventual demotion by the board of trustees. Nichols was accused of verbally abusing a UW Foundation employee and yelling at a staff member over a student's interaction with her dog, according to the records. (via Trib.com)Eye On Washington
John Barrasso
capped off a busy impeachment week with a shout-out in the president's State of the Union address, during which the president highlighted Barrasso's highway infrastructure proposal.


Mike Enzi's
name topped a bipartisan letter this week asking the Trump administration to work with the Indian government to reduce its import tariff on U.S. soda ash from 7.5 percent to 5.5 percent.


It's a significant effort on his part: Soda ash is the top international export from Wyoming and supports thousands of jobs in the state, supplying approximately 90 percent of the nation's natural soda ash supply.
Liz Cheney,
a champion of President Donald Trump's throughout impeachment, kept her support up as proceedings moved through the Senate, joining "The Guy Benson Show" on Fox News Radio to tear into House Democrats for pushing impeachment.


She also made rounds on the radio and television circuit before and after the president's State of the Union speech, both praising the president's policies and attacking House Speaker Nancy Pelosi for tearing up a copy of the president's speech. (A destruction of federal documents — something Trump, notably, has personally perpetrated
with official White House documents.)


On the policy front, Cheney joined Rep. Michael McCaul, the lead Republican of the House Foreign Affairs Committee, to introduce a resolution denouncing the United Kingdom's decision
to allow Huawei to build part of their 5G networks, which she deemed a risk to the country's national security.


Have any tips or suggestions to make this newsletter better? Let me know! Call me at 307-266-0634, email me at nick.reynoldolds@trib.com">s@trib.com or follow me on Twitter, @IAmNickReynolds
Get Government & Politics updates in your inbox!
Stay up-to-date on the latest in local and national government and political topics with our newsletter.