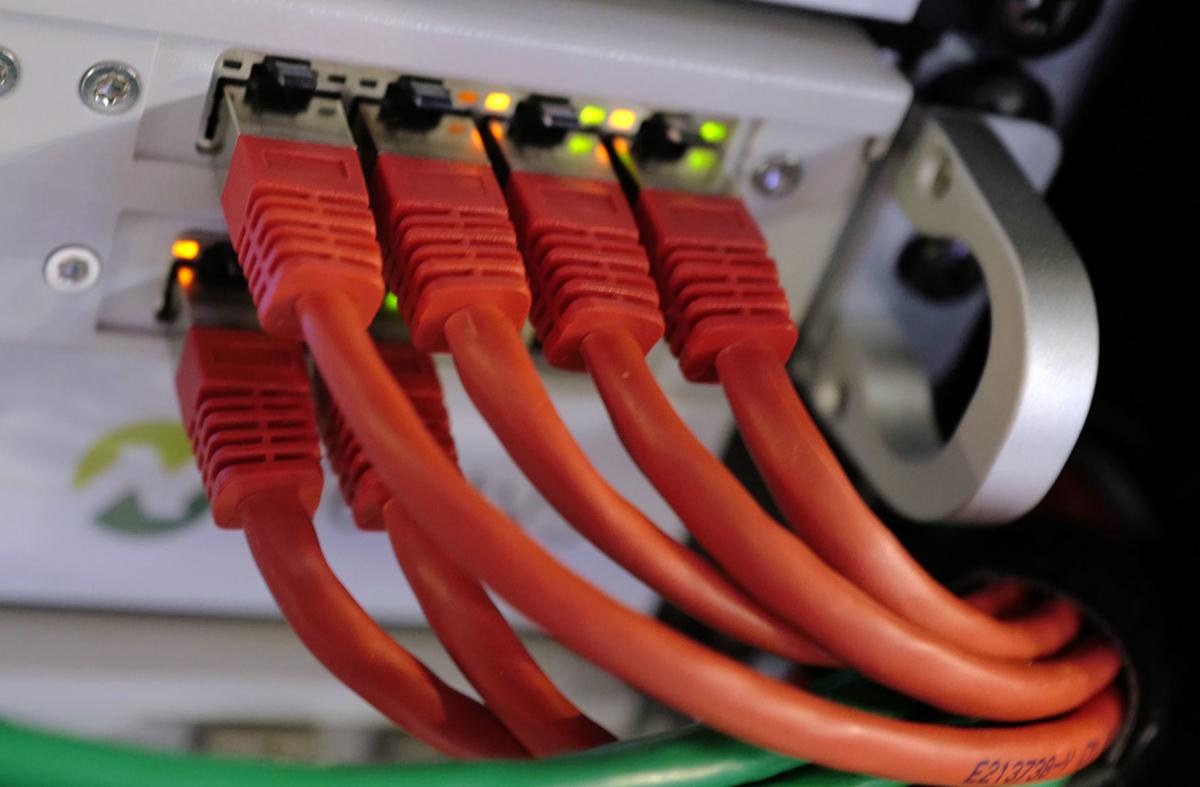 When talking about the places where innovation happens, pundits tend not to look into the nation's heartland. Rather, they think of its periphery: the shimmering coastal enclaves of Brooklyn, Silicon Valley and even the rapidly-growing "Research Triangle" of North Carolina.
While the heartland may not be home to the Amazons and Googles of the world, the communities there have ample room to innovate in their own way. Folks there can be just as innovative as a tech company. However, the strides they make – often more subtle – tend to go unnoticed.
A new study out of Penn State, however, has helped to map those "in-between" spaces where this type of innovation is taking place.
Published in the Daily Yonder this week, the Northeast Regional Center for Rural Development at Penn State released a new index charting innovation in every county across the United States, showing that numerous communities in both densely populated areas as well as sparse ones are finding ways to make maximum use of the resources they're given.
"The way we traditionally measure innovation is very narrow, and focuses primarily on new products or processes that result in a patent or involve R&D spending," Stephan Goetz, one of the researchers on the study, said in the article. "This overlooks another kind of innovation—the incremental improvements that businesses make to their products and processes as a result of information they obtain from outside their firm."
Using metrics like starting employment, population density and business propensity, the researchers were able to produce something called a "latent innovation index" – a metric that will help policy makers and local leaders analyze opportunities for the type of innovation that can boost community prosperity. According to the researchers, the new index will allow economic development officials to think more strategically about industries they look to recruit, or to identify others that can potentially complement their community's existing industries.
It's a strategy that Wyoming's policy makers have begun to pivot to in recent months, shifting their focus from attracting new businesses to the state to facilitating growth among those that already exist, using their successes as a foundation for future economic development.
As it turns out, there's plenty of opportunity to do that in Wyoming: counties like Natrona – as well as smaller ones like Platte and Johnson – were both considered by the index as "high innovation counties," while Laramie County earned mention as the state's only "very high innovation" county.
Notably, there's also room to grow. Wyoming was the only state in the country to only have one highly innovative county and, according to the map, those pains appear to only be felt inside the state's borders.
Many of the state's border counties – particularly in the southwest and northeastern corners – ranked poorly in the researchers' index and far below their neighbors across the state line. Uinta, Sweetwater and Lincoln counties – all ranked as low innovation counties – immediately border several "very high innovation" counties in Utah, while almost all of northern Colorado appeared to outpace its neighbors in the Equality State. Even western Nebraska appeared to do innovation better than Wyoming, counting eight highly innovative counties just over the state line.
This matters quite a bit: the researchers found a direct correlation in counties with higher innovation scores to higher rates of employment and income growth than lower innovation counties.
Joint Appropriations Committee begins final week of meetings in Cheyenne. Wyoming Business Alliance to hold Legislative Committee Meeting in Cheyenne. Wyoming Public Employees Association to hold a Retirees Town Hall Meeting in Cheyenne.
Oil and Gas Conservation Commission meets in Casper. Death Penalty Repeal Forum takes place in Cheyenne.
State Loan and Investment Board meets in Cheyenne.
Gov. Mark Gordon and First Lady Jennie Gordon to attend the Campbell County Cattlewomen's Winter Banquet in Gillette.
You have free articles remaining.
Women's Marches will take place in various locations around the state.


Have an event you'd like highlighted here? Email me with the date, time, and place!Wyoming Politics



The lobbying landscape in Cheyenne this winter will have a few new, familiar faces coming on board in 2020.
Earlier this week, the Cheyenne law firm Hathaway & Kunz announced that former Gov. Matt Mead would be joining its ranks. The firm is a quiet, if well-established, presence in the capital, with its partners having close associations with the blockchain and cryptocurrency sector as well as interests including the Wyoming Lottery system and the Wyoming Educators' Benefit Trust, which handles health care benefits for the state's teachers.
Meanwhile, the Nevada lobbying firm Brownstein Hyatt Farber Schreck announced this past week that it is expanding its government relations team into Wyoming with a group of experienced Equality State lobbyists. These include Neal Tomlinson (formerly of the Public Service Commission and until recently, with the Cheyenne law firm Hyperion) as well as fellow Hyperion team members Kristina Kleist and Denise Freeman, who will serve as senior policy assistant and recently, with the City of Cheyenne's human resources division.
"We will be primarily focused in Wyoming on issues related to gaming (and the potential creation of a gaming commission), blockchain and financial technology including digital banking licensing, natural resources and insurance," Tomlinson wrote in an email. "Other issues we will be monitoring include real estate, taxation and transportation."
Agriculture, budget issues dominate dialogue in Lusk: A legislative town hall in Lusk last week with Sen. Cheri Steinmetz, R-Lingle, and Rep. Hans Hunt, R-Newcastle, offered a few hints at what might happen this session. (via the Lusk Herald
)


Wyoming revenue projections drop in new report, but budget likely to remain balanced: Gov. Mark Gordon's proposed budget for the next two years will remain balanced despite a more than $70 million reduction in revenue projections since October, the state's top budget officer said Friday. (via Trib.com
)


State Democratic Party unveils changes to this year's caucus: Wyoming's Democrats will be rolling out ranked choice voting in its efforts to build a more inclusive caucus this year. (via the Wyoming Tribune-Eagle
)


Amid budget challenges, state retirees call for an increase to their pensions: As the state faces a future of lowered revenues, Wyoming's pensioners are demanding their first cost of living increase in a dozen years to match their ballooning healthcare costs. (via Trib.com)Around Wyoming
Wyoming Lagging In Friendly Business Environment For Female Entrepreneurs: Wyoming is a great state for women to start a business due to economic incentives, but not so great when it comes to female-friendly business environments. (via Wyoming Public Media
)


Rhode Island governor turned Teton Village resident Chafee runs again for president: Lincoln Chafee, a former Democratic presidential candidate who now resides in Teton Village, has announced he will make a second bid for the White House in 2020. (via the Jackson Hole News & Guide)Eye On Washington
John Barrasso hosted Jennifer Zygmunt, nonpoint source program coordinator at the Wyoming Department of Environmental Quality, in Washington D.C. for a hearing on Clean Water Act reform. He also applauded the unanimous passage of the America's Conservation Enhancement (ACE) Act, which we reported on here
.


released a statement following his committee's passage of the United States-Mexico-Canada Agreement, saying in a statement "Wyoming workers have a lot to gain in opportunities from this agreement. The state is invested in many markets that export across North America. For many industries like agriculture, machinery and minerals, this deal would help create and maintain quality jobs in the state while fostering new innovation and fairer trade across the board."


Liz Cheney rounded the television circuit this week to weigh in on impeachment and escalating tensions with Iran. She also signed on as a co-sponsor for H.R. 4305
– also known as the "Puppies Assisting Wounded Servicemembers for Veterans Therapy Act."


Have any tips or suggestions to make this newsletter better? Let me know! Call me at 307-266-0634, email me at nick.reynolds@trib.com or follow me on Twitter, @IAmNickReynolds