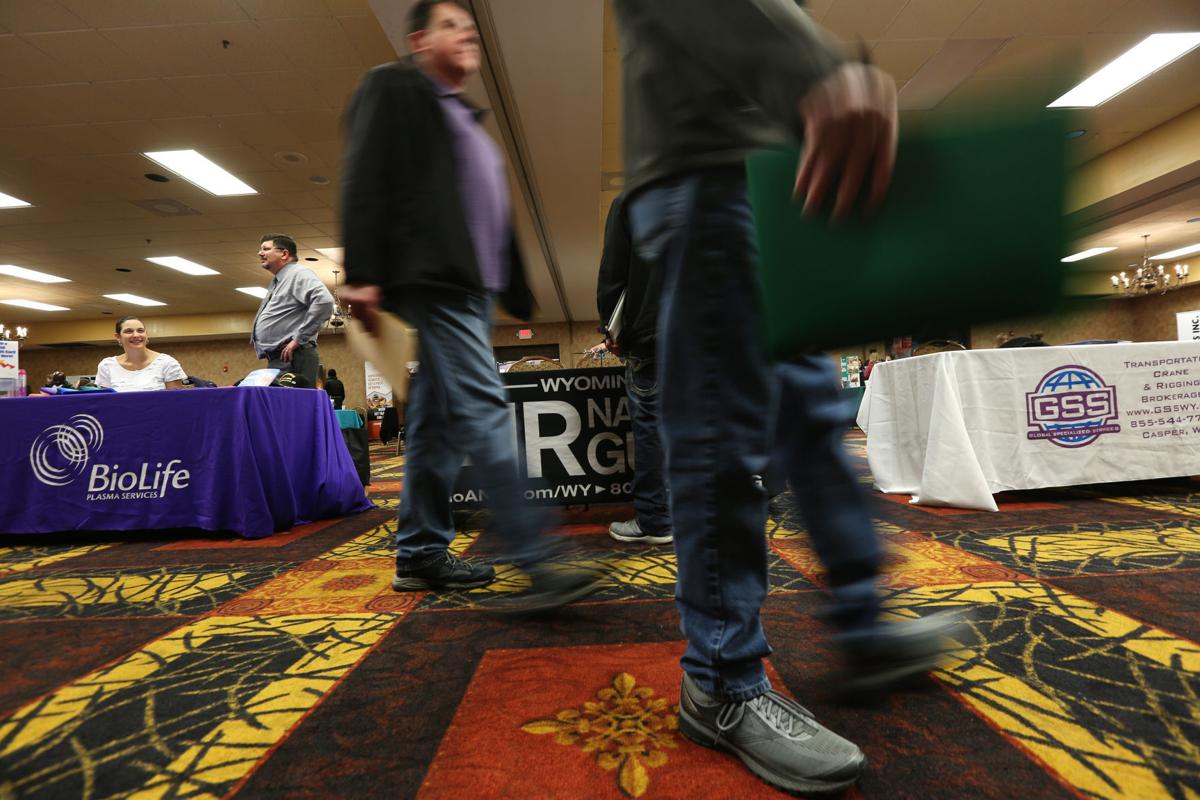 Travel anywhere in the Equality State, and you'll find any number of individuals concerned about Wyoming's disappearing youth and the effect it could eventually have.
Review after review of the state's demographics show Wyoming's annual out-migration rates among the nation's highest while opportunities to make a living in the state, despite growing efforts to create them, continue to be concentrated in a few select pockets: Cheyenne, Casper, Sheridan, Jackson Hole.
At the state level, conversations about luring people back to Wyoming have remained front and center, with lawmakers and the biggest names in the bureaucracy scratching their chins over the problem. Even the Department of Tourism — considered by many to be more a revenue driver than a recruitment tool — has begun to shift its mission slightly, seeing its role as another vehicle for economic development rather than exclusively as an advertising agency.
To those new to the conversation, these ideas sound rather fresh. But they've been tried before.
In 2014, the Wyoming Department of Workforce Services kicked off an initiative called "Wyoming Grown," a recruitment program that utilized the agency's network of 20 workforce development offices around the state to connect individuals who had left Wyoming with job opportunities that would allow them to return.
At the time, the concept was innovative: Participants could either submit a resume on their own or be nominated, and, days later, the governor's office would reach out to them with a letter encouraging them to engage with representatives at the Department of Workforce Services. One of those specialists would then help find them a job.
The program gained a lot of attention, earning write-ups in publications like The New York Times and NPR.
Then, the state hit a bust. And the program — which, beyond money appropriated by Gov. Matt Mead to set up a website, had no resources or additional staff put behind it — quickly fell by the wayside as specialists intended to find jobs for former Wyomingites found themselves working to help laid-off Wyomingites instead.
"They were kind of faced with the decision of working with someone from their community who had lost their job or trying to actively assist someone in another state who wants to move back here," said Hayley McKee, an administrator in the Department of Workforce Services' Office of Policy and Communications and one of the driving forces behind the program. "Of course, the answer is always that you need to help Wyoming residents first."
In the past five years, the program has had some success but not the success they had hoped for. Out of 509 letters mailed to participants on behalf of the governor, about 91 ended up participating, with just 68 individuals securing jobs in Wyoming — a success rate of 13 percent.
However, the impact that 13 percent made was critical, with those 68 people filling jobs worth $3.7 million not only in large communities like Casper or Cheyenne, but in places like Burns, Guernsey, Kemmerer, Lander, Sundance and Wheatland as well.
"It really holds a lot of potential," McKee said.
After five years of dormancy, the state's leaders — particularly, Department of Workforce Services Director Robin Cooley — see a role for Wyoming Grown once again. Not as a standalone project, necessarily, but as a conduit for departments like Workforce Services, the Wyoming Business Council and the Department of Tourism to pool their fiscal and human resources toward recruitment.
"Director Cooley wants this, so we want to get these discussions on the table," McKee said. "In my opinion, this is part of the solution to our problems. It's not the silver bullet, but I've always been really passionate about this program, and I'm excited to hear others are, too, and are interested in finding ways we can use it and leverage it to bring folks back into the state."
The department has already begun some of these efforts, including kicking off a special pilot program in Casper that works Wyoming Grown from the employer's angle, rather than the job seeker's side.
"Businesses that are trying to attract employees with specific skills that might not be available in the area let us know the types of skills they're looking for, and we search through databases to find people who have those skills, as well as ties to Wyoming," Ty Stockton, communications manager for the Department of Workforce Services, wrote in an email. "People who graduated from the University of Wyoming and have left the state for other jobs, those who went to high school here but moved out of the state, or other direct links to Wyoming are considered, and we then message those individuals through LinkedIn or with direct emails. We send the information to them about the jobs they might have an interest in and include the contact information for the HR department from that business."
By starting slowly — and strategically — McKee believes that for Wyoming Grown, the second go-around will do the trick. Even without throwing new resources at it.
"We're looking at existing resources we could use but certainly in a more aggressive way than in 2014 and 2015," she said. "And we're being pretty strategic about it. We know what worked last time and what didn't."
Monday: Select Committee on School Facilities meets in Riverton.
Tuesday: Joint Appropriations Committee meets in Riverton.
Thursday: Joint Judiciary Committee meets in Cheyenne.
Have an event you'd like highlighted here? Email me with the date, time and place!
Migration corridor debate takes center stage as governor, Legislature wrestle over policy: Debate over the fate of Wyoming's bustling migration corridors dominated a packed natural resource committee meeting Wednesday in Casper. State lawmakers and key stakeholders wrestled over how to maintain both a robust energy industry and healthy environment for the state's iconic migratory game. (via Trib.com)
Jackson Town Council's letter pushes for local control over housing: The Jackson Town Council has unanimously approved a letter asking state lawmakers to respect local control over affordable housing policy, but it wants other local groups to sign on before it is sent. (via the Jackson Hole News&Guide)
Two Democrats declared bids for the Wyoming Legislature this week. More are coming: An early wave of Democrats starting their 2020 campaigns more than a year early is a sign of the times — as well as a conscious strategy. (via Trib.com)
Critics of Cheyenne's mayor organize rally after Bloomberg controversy: After city officials announced late last week they will repay more than half of a Bloomberg grant, criticism of Cheyenne Mayor Marian Orr's performance in office began rolling in. Those in opposition have scheduled a rally for people "tired of Mayor Orr and her antics." (via the Wyoming Tribune-Eagle)
Poll shows Liz Cheney leading Cynthia Lummis by 20 points in a hypothetical matchup: Congresswoman Liz Cheney led former U.S. Rep. Cynthia Lummis by 20 points in a hypothetical head-to-head 2020 matchup for the U.S. Senate, a Montana State University poll released this week showed. However, the field remains wide open, as Cheney — the third-most powerful Republican in the House of Representatives — continues to mull her political future. (via Trib.com)
Controversial speaker keynotes Sheridan County GOP Dinner: The Sheridan County Republican Party celebrated its 2019 Reagan Day Dinner last weekend with a keynote speech by Tom Trento, described by the party's website as a leading academic activist in the U.S. who lectures about and exposes "Islamic violence and infiltration in government, law enforcement and academic institutions." (via The Sheridan Press)
Jackson's only homeless shelter turns away families, animals, alcohol, a sign of a larger problem: More than a few nights last winter, Sandy Carole went to bed wondering if she would freeze to death while she slept. Born in Gillette but native to Jackson since 1960, the 65-year-old mother lives with her daughter, Tracy, 42, and their two dogs in a 20-year-old Lincoln Continental. (via the Jackson Hole News & Guide)
Spring Creek coal mine closure affecting hundreds of Wyoming workers: A Powder River Basin coal mine suddenly ceased operations and sent about 300 workers — a majority from Wyoming — home indefinitely Thursday, over permit disagreements between Montana's Department of Environmental Quality and the mine's new owner. (via Trib.com)
Gillette pizzeria purchases large amounts of Parmesan in anticipation of U.S. tariffs on EU: A new U.S. tariff will impose penalties on $7.5 billion worth of European Union goods imported into the country. This policy could impact businesses in the U.S. who import goods from Europe… including Gillette's Pizza Carrello, which just purchased $4,500 worth of cheese from its supplier. (via the Gillette News-Record)
John Barrasso joined with fellow Sen. Mike Enzi in signing a Sen. Lindsey Graham-led bill condemning the Democratic-majority House's impeachment inquiry. He also joined fellow Republican Sens. Mitch McConnell, Mike Braun, Shelley Moore Capito and Rand Paul in introducing the Growing American Innovation Now (GAIN) Act, which removes a "key barrier to manufacturing growth" in the Clean Air Act identified by the 2017 Department of Commerce report titled "Streamlining Permitting and Reducing Regulatory Burdens for Domestic Manufacturing."
Mike Enzi released a statement on Friday expressing dismay over a 26 percent year-over-year increase in the federal deficit from 2018, saying the report "shows that our nation's current fiscal path is unsustainable." He also met with retired U.S. Army Specialist JP Lane, who lost both of his legs in Afghanistan, at the Marshall Legacy Institute's Clearing the Path event in Washington.
Liz Cheney had a huge week in D.C., highlighted by a working meeting with Vice President Mike Pence to discuss foreign policy and national security issues, particularly in Syria.
She also joined in a pair of partisan resolutions calling for the censure of Rep. Adam Schiff for statements Republicans say mischaracterized the nature of a transcripted read-out of President Donald Trump's controversial phone call with the Ukrainian president, as well as voting against Democratic-led campaign finance reforms, calling them a "thinly-veiled attempt to control political speech in the name of national security" in a statement.
Early in the week, Cheney co-sponsored the Livestock Risk Management and Education Act with several other Western members of Congress, which would provide grants to certain state land-grant universities — like the University of Wyoming — to better equip livestock producers with risk management training.
Get Government & Politics updates in your inbox!
Stay up-to-date on the latest in local and national government and political topics with our newsletter.