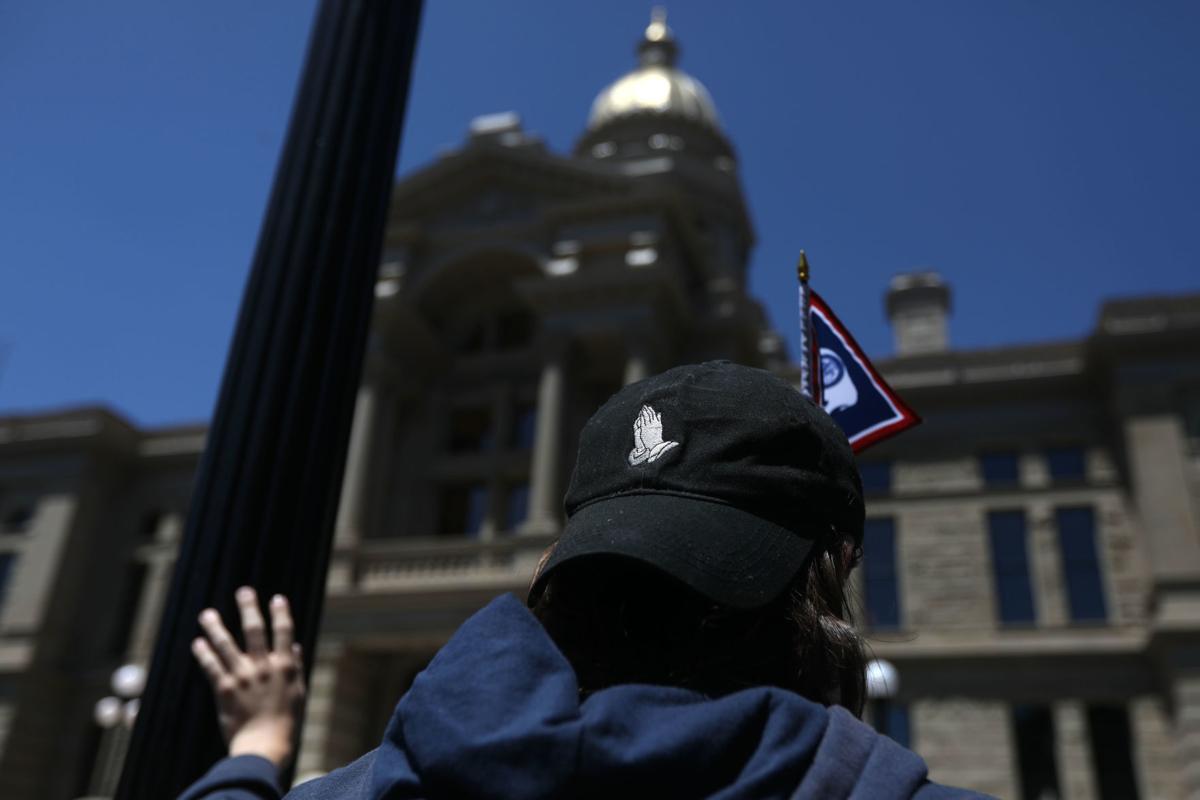 Every year, a group named the Coalition for Integrity releases its annual "S.W.A.M.P. Index": a comprehensive review of which state governments are most susceptible to foul play.
According to its website, the index analyzes how state ethics agencies implement their enforcement and sanctioning powers through a matrix using both enforcement statistics as well as a comparative scorecard, which ranks states and their independent state ethics agencies "on the transparency and availability of information regarding their enforcement actions."
In its review of all the nation's ethics agencies, the Coalition for Integrity found that across the country, there was "tremendous variation in the enforcement powers of state ethics agencies and how they implement that power," oftentimes enforcing laws the lack the teeth to thwart corruption in secret.
Even so, Coalition for Integrity President Shruti Shah said in an email that ethics agencies do have value.
"State ethics agencies are essential because they are government departments that enforce a variety of ethics laws and encourage ethical behavior by government officials and employees," she wrote. "They do this in many different ways, such as adopting codes of conduct, conducting training programs, providing advisory opinions and sanctioning misconduct."
Local viewers, however, will note that Wyoming — according to their findings — doesn't make an appearance on the report, with the Equality State standing as one of only five states in the country lacking a proper ethics agency. (Two of those five states — South Dakota and New Mexico — recently passed legislation setting up such an agency, though they are not yet functional.)
Wyoming's lack of an ethics agency certainly sticks out, particularly considering that some states have multiple ethics agencies for different areas of government. In some areas of the country, there are even some cities boasting their own ethics boards — a trend born, some have speculated, from the public's increasing distrust of government.
But does Wyoming even need an ethics agency?
In 1998, the Wyoming Legislature passed two laws governing ethics in governing and lobbying — both of which are still in use today — with possible penalties ranging from $1,000 in fines to dismissal from one's post or a ban on their ability to lobby.
For the rest of government, conduct is governed by a 1997 executive order by then-Gov. Jim Geringer, described as "a yardstick by which the conduct of all who serve in the Executive Branch of the State of Wyoming can be measured." Enforcement, however, is vague, and is a process carried out either in-house for violations by rank and file officials or by a designee of the governor in the instance an agency head is accused of rule-breaking, after which appropriate action can then be taken according to the state's existing personnel rules.
Shah warns that such patchwork methods of enforcement can oftentimes be ineffective, particularly given the limitations of offices to do their jobs already — much less their ability to give the proper level of attention to an in-house ethics investigation.
Then there is the concern that relegating ethics enforcement and discipline to one's own house creates the concern that internal ethics enforcement ferments an insider's way of thinking — that ethics investigations benefit only the institution and not the public. It was this concern that led Colorado to transfer its ethics commission from the executive branch's purview to the state's judicial branch several years ago in order "to maintain its independence and autonomy," according to the Campaign Legal Center.
"It is possible that in states without an independent ethics committee, oversight can be provided by another state entity such as the attorney general, inspector general or the secretary of state," she wrote. "But enforcement remains patchy and inconsistent. The issue in these situations is that with the array of responsibilities these offices have, enforcement of ethics violations can fall by the wayside."
"Given the range of conduct that the agencies cover — I would say an effective agency is important to curb the spread of corruption," she added.
Monday: Corporations Committee meets in Jackson. Wyoming GOP holding Executive Committee Meeting (phone only).
Tuesday: Wyoming Business Alliance hosts forum on the United States-Mexico-Canada Agreement in Casper.
Wednesday: Revenue Committee meets in Pinedale.
Thursday: Energy Council meets in Anchorage, Alaska. Blockchain Task Force meets in Laramie.
Friday: Wyoming Women's Expo takes place in Casper.
Weekend: WyoHackathon takes place in Laramie.
Have an event you'd like highlighted here? Email me with the date, time, and place!
In pointed letter to UW trustees, Gordon warns against hiring 'familiar face' as new president: In a surprisingly sharp letter to the University of Wyoming's board of trustees Thursday, Gov. Mark Gordon called on the board to undertake a "thorough and transparent" presidential search that resists the temptation to "insert a familiar face into the top position." (via Trib.com)
Shoshoni mayor challenges local mayors to shoot-off: The Fremont County Republican Women announced a fundraiser at the Shoshoni Gun Range over the weekend. Shoshoni Mayor Joel Highsmith invited local officials like Riverton Mayor Richard Gard and Lander Council Member Cade Maestas, who stood in for Lander Mayor Monte Richardson on Saturday. Officials from Hudson, Pavillion and Dubois were expected to attend as well. (via County 10)
Lawmakers sue former CEO over 'BeefChain' trademark: A company co-owned by two Wyoming legislators is suing its former CEO over the use of a trademark attributed to the blockchain-based agricultural company they founded together. (via Trib.com)
Purdue Pharma settles thousands of opioid-related lawsuits, including those filed by Wyoming cities, counties: Purdue Pharma, the maker of OxyContin and the public face of the national opioid epidemic that has contributed to tens of thousands of deaths, has reached a $3 billion settlement agreement with thousands of cities, counties, tribes and other entities across the country, including several in Wyoming. (via Trib.com)
Groups strike consensus in debates over Wyoming's migration corridors: A series of recommendations sent to the governor last Monday laid out a possible blueprint for how Wyoming could protect and preserve its iconic migration corridors for years to come. (via Trib.com)
Dale Wayne Eaton considering U.S. Supreme Court appeal, lawyer tells Natrona County judge: A Wyoming man convicted of the kidnapping, rape and murder of a teenage woman more than 30 years ago may still appeal his case to the U.S. Supreme Court, his lawyer told a Natrona County judge on Tuesday afternoon. (via Trib.com)
As the sun sets on summer, Rep. Liz Cheney has kept her star shining brightly, planting her feet firmly in the limelight as Congress trudges into autumn.
She was shouted out by the president. She introduced a large piece of legislation and, at the same time, held a press conference with fellow members of leadership ripping on Democrats for wanting to impeach the president.
And she got into a Twitter fight.
Not with Alexandria Ocasio-Cortez — her nemesis apparent on the other side of the House floor — but with Rand Paul, a fellow Republican in the Senate who stands opposite her on foreign involvement in the Middle East and other nations abroad. Oftentimes, things got personal in the 24-hour feud, with Paul calling out Cheney's father and Cheney calling Paul a "big loser."
Sen. John Barrasso oversaw hearings on Aurelia Skipwith — a controversial Trump-era appointee who has done work for Monsanto in the past — to be Director of the U.S. Fish and Wildlife Service and Katherine Lemos, a former Northrop Grumman official, to chair the Chemical Safety and Hazard Investigation Board. He also joined his fellow legislators in praising the repeal of the 2015 Waters of the United States (WOTUS) rule, which expanded federal protections to a larger — and often contested — classification of what the government defines as "navigable waters."
Sen. Mike Enzi had a quiet week, gaining some positive press for his work in the budget committee. One of the biggest headlines? The revelation that a "labor-backed pension rescue measure pushed by House and Senate Democrats would only delay the projected insolvency of some ailing union retirement plans," a report in CQ Roll Call said.
Follow politics reporter Nick Reynolds on Twitter @IAmNickReynolds
Get Government & Politics updates in your inbox!
Stay up-to-date on the latest in local and national government and political topics with our newsletter.